Sponsored Article
Top 10 Military-Tested Hygiene and Grooming Products You Need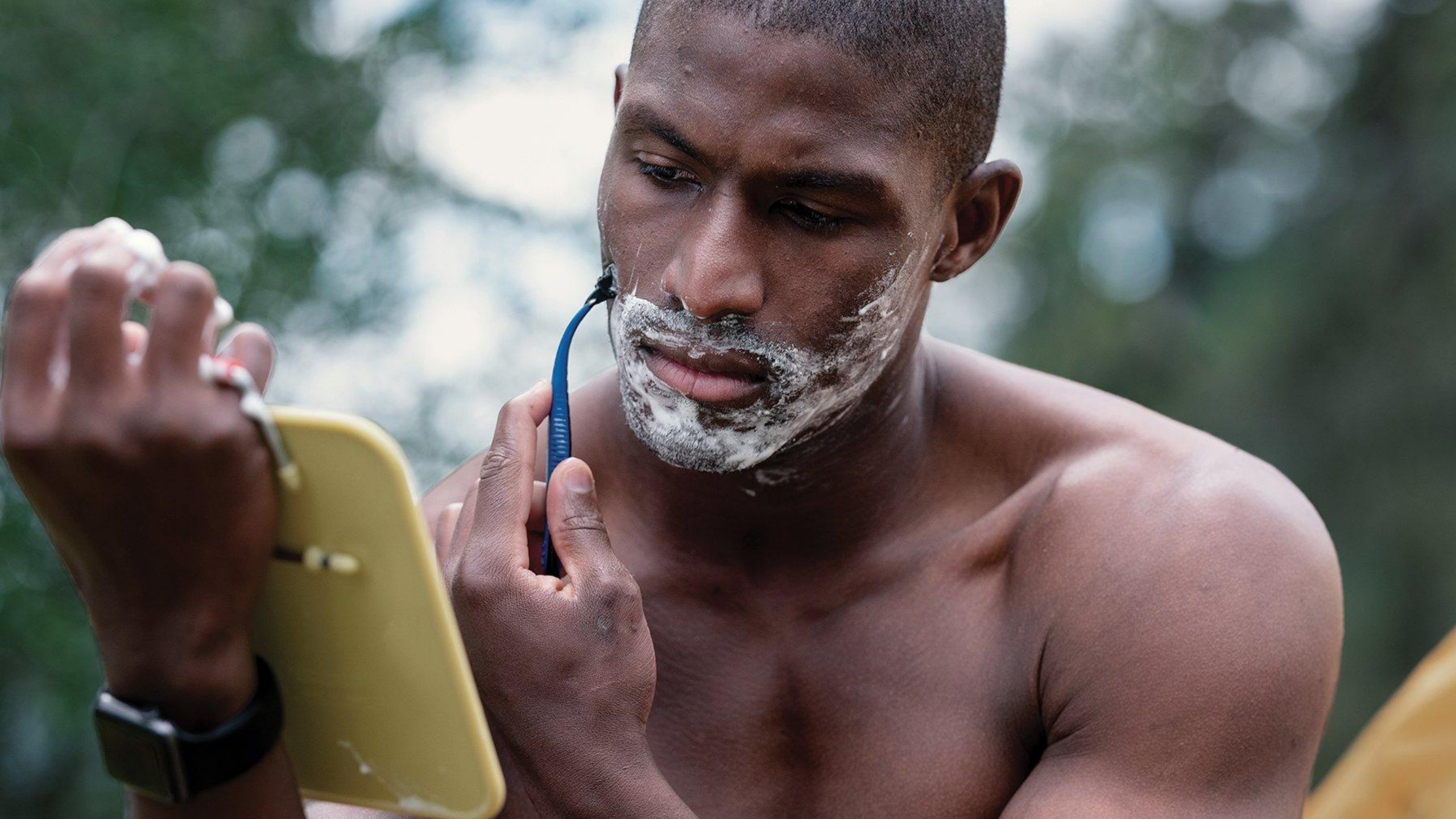 If it's good enough for the U.S. Military, it should be good enough for us, right? That's the cool and resounding logic behind the highly coveted military-grade hygiene and grooming brand, BRAVO SIERRA. They create performance-engineered products for military and civilians, with rigorous field-testing for each product done by active-duty U.S. military members and their community.
BRAVO SIERRA believes that the quality of products should not be defined by its price point. Every product in their catalog has been developed, backed by extensive research to ensure the highest quality. They are all formulated in the USA with healthy and clean ingredients and have highly affordable prices; making these quality products accessible to all. Five percent of their sales go to Morale, Welfare, and Recreation Programs dedicated to the well-being of U.S. service members, veterans, and their families.
Here are their Top 10 Hygiene and Grooming products for body, face, and hair.
1. Hair and Body Solid Cleanser
Practicality and convenience are at the forefront of all BRAVO SIERRA products since they have been developed to provide optimal performance with minimum effort. This all-in-one solid cleansing bar has no frills but gets the work done perfectly. It has a coconut-derived cleanser that leaves your skin and hair well cleaned and moisturized. The Shea butter and the oat flour further nourishes the skin, soothing sun damage. It comes with a pleasant woody scent and also in an unscented version.
2. Antibacterial Wipes
These biodegradable wipes are great for freshening up when you do not have time for a shower. They cleanse, refresh, and deodorize your skin, especially right after a good sweat session. If you have sensitive skin, you do not have to worry about dryness and skin damage when using these antibacterial wipes since they are alcohol-free. They make for great post-gym cleanups when you are under a time crunch, without having to spend too much time with several products in the shower. The extra thick strong material in the wipe helps you wipe down the sweat and dirt well without the material breaking down in the middle of it.
3. Deodorant
Everybody needs a good deodorant. However, most deodorants have ingredients such as aluminum to block your pores so you do not sweat as much, which is harmful to your health in the long term. BRAVO SIERRA deodorants are formulated with a sweat absorptive powder from a plant, effectively keeping your body odor at bay without harming your body. They do not contain any harmful ingredients such as aluminum or baking soda. Due to absorptive nature, they do not stain your clothes as well.
4. Hair/Body Wash and Shave
This is the ultimate multi-purpose product for those who just do not want to be bothered with 5 different products to wash five different body parts. Let it be your face, body, hair, or anywhere, this gel-turned-lather wash cleans and refreshes just right. It is enriched with ginseng and blue algae extract to nourish and energize your skin. The handy container gives you more control over the delivery of the product, reducing excess waste. According to the active-duty military personnel who tested this product, it is highly convenient, and gives a great smell and feel to the skin after a shower.
5. Shaving Foam
Having a good shaving foam in the morning is sometimes the difference between a good day and a bad day. BRAVO SIERRA Shaving foam is free of sulfate and produces a creamy foam that protects and moisturizes. Even when you do not have access to water and your blades are not of good quality, this shaving foam helps you get a smooth shave. The propellant is non-flammable and environmentally friendly. The main ingredient of the product is a mild and biodegradable coconut-derived surfactant. The aloe extracts in the product help soothe any irritations of the skin.
6. Hair Grooming Paste
This lightweight, non-sticky, non-greasy hair product is great for when you want to style your hair with minimal effort, and still have it hold the entire day. It has a matte cream consistency and gives a medium hold for all kinds of hair types, from straight to curly and short to long. Even with its hold lasting for an entire day, it washes off easily unlike many other lasting hair products. A little goes a long way with this hair paste, making it even friendlier to your wallet, even with its already affordable price point.
7. Face Sunscreen Broad Spectrum SPF 30
This pandemic has kept you out of the sun for long, but when you start going out more, you need a good sunscreen. BRAVO SIERRA's broad spectrum SPF 30 sunscreen gives you the protection you need, without the heavy and cakey feeling and ashy appearance. It has an ultra-lightweight lotion-like consistency, making it great for daily use. It is not sticky, greasy or shiny, making it great under makeup as well. The price is one of the best in the market for the great quality that it offers.
8. Lip Balm
The purpose of a lip balm is to provide a protective layer on your lip, retaining moisture and preventing cracked and damaged lips. However, most lip balms in the market add excessive fragrances, flavors, and tints to them, making them ineffective in a real environment. BRAVO SIERRA's lip balm is simple and effective, just like their other products. It is fragrance-free, flavor-free, and goes on invisible. The special ingredients include murumuru butter sourced from the Amazon and Omega 3-6-9 fatty acids, providing hydration and nourishment that lasts all day long.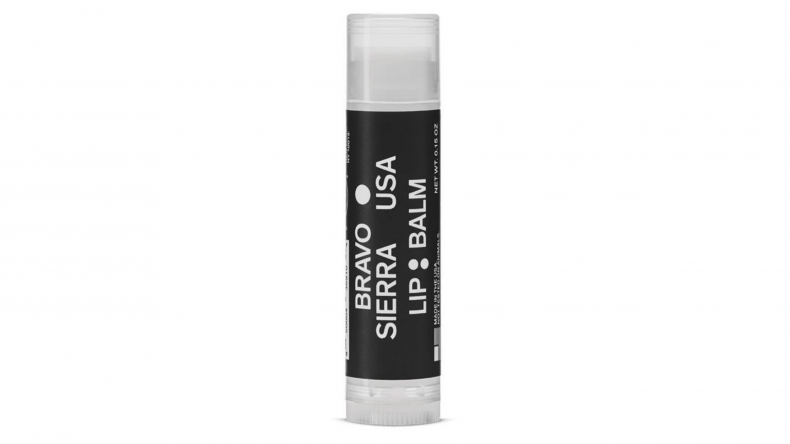 9. Face Moisturizer
"Your face moisturizer was the perfect product after spending the entire day in the sun", says one of the active-duty members who participated in the field testing that BRAVO SIERRA Face Moisturizer went through. If you are not used to products on your face but feel that you need some nourishment and moisture, this is the one face product you need. It has soothing aloe making it a great aftershave lotion, and the apple fruit extracts nourish and provide all-day hydration.
10. Kits
While it's not one product, BRAVO SIERRA product kits are great if you want products that complement each other perfectly. They currently have 5 kits on their website—Starter Set, The Hygiene Ready Set, Stay Clean Set, Barber Set, and Active Set, and there's an option to Build Your Own Set as well.
(5% of BRAVO SIERRA sales go to Family and MWR Programs dedicated to the well-being of U.S. service members, veterans, and their families.)