Sponsored Article
Top 11 CBD Oil Products for Pain Relief
Try These Different Approaches to Pain Management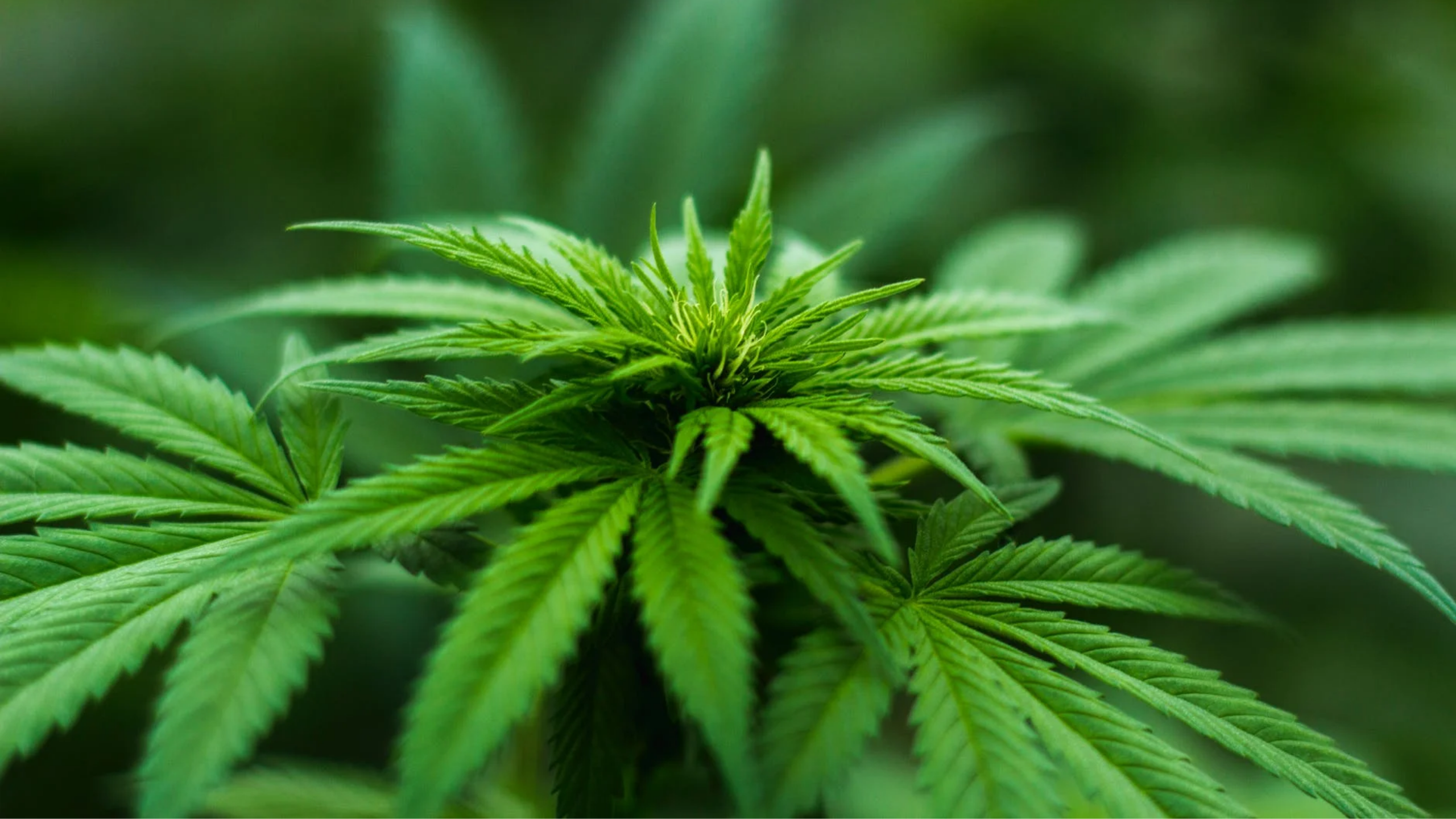 It's important to consult your doctors with any medical concerns, and before making any changes or adding supplements to your health plan.
According to the 2019 findings from a National Health Interview Survey published by the Centers for Disease Control (CDC), roughly 20.4 percent of U.S. adults—equating to around 50 million people—lived with some sort of chronic pain as of 2019. Additionally, 7.4 percent of U.S. adults, or roughly 20 million individuals, suffer from high-impact chronic pain. With such a high prevalence of chronic pain sufferers, it's understandable that scientists and medical professionals are looking for solutions, including those stemming from the hemp plant.
Hemp and marijuana are two of the main strains of the cannabis plant. Cannabidiol (CBD) is the primary component of the hemp plant and second to tetrahydrocannabinol (THC) of the marijuana strain. However, unlike THC, CBD is nonpsychoactive and doesn't have the same intoxicating effects, meaning you could consume CBD products without getting that "high" feeling caused by THC.
CBD interacts with our endocannabinoid system (ECS), a vast network of receptors and nervous tissue that helps maintain balance in our bodies, Dr. Peter Grinspoon, a primary care physician and cannabis specialist, noted in Harvard Health Publishing. Grinspoon explained that the ECS influences some of our "most critical bodily systems, such as appetite, inflammation, temperature, emotional processing, memory, and learning."
A small 2020 study found that 53 percent of chronic pain patients between ages 30 and 65 reduced or eliminated their opioid use within eight weeks after incorporating CBD into their lifestyle, and 94 percent reported quality of life improvements. The research concluded that CBD could be very helpful for people who are dependent on opioids for pain management. Based on the study's findings, CBD could help reduce their need for opioids altogether, relieve their chronic pain and improve sleep quality.
If you're one of the millions of Americans who suffer from chronic pain, you might be interested in finding the best CBD oil products for pain relief. We've compiled a list of 11 options to consider.
Top 11 CBD Oils for Pain
1. Premium Jane Citrus CBD Tincture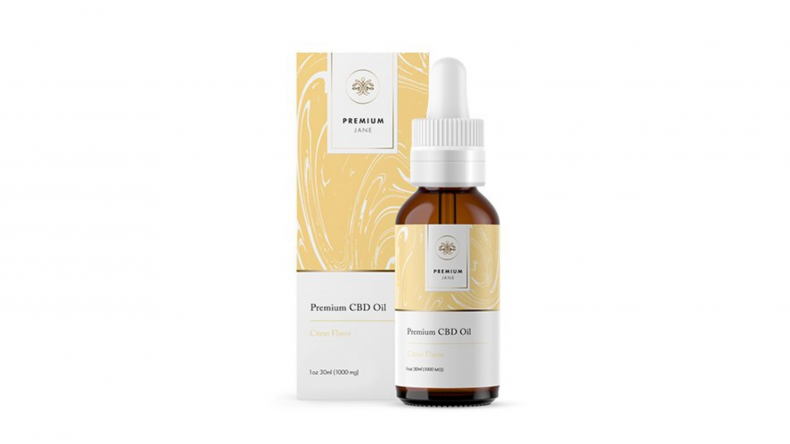 Have you tried CBD products before but didn't enjoy the seemingly grassy aftertaste? This CBD oil from Premium Jane boasts notes of sweet and tangy citrus for a more alluring approach to CBD. They use organic hemp sourced from farms in Kentucky with THC content less than 0.3 percent, as confirmed by third-party lab testing according to the brand. It suggests using half a dropper at a time, which is approximately 25 milligrams of CBD. Whether you're an old pro or are new to the world of CBD, their 1.5-milliliter dropper has clear markings to make dosing easier.
Click here to buy it for $124, or get a subscription worth $86.80 per shipment and save 30 percent on every order.
2. PureKana Mint CBD Oil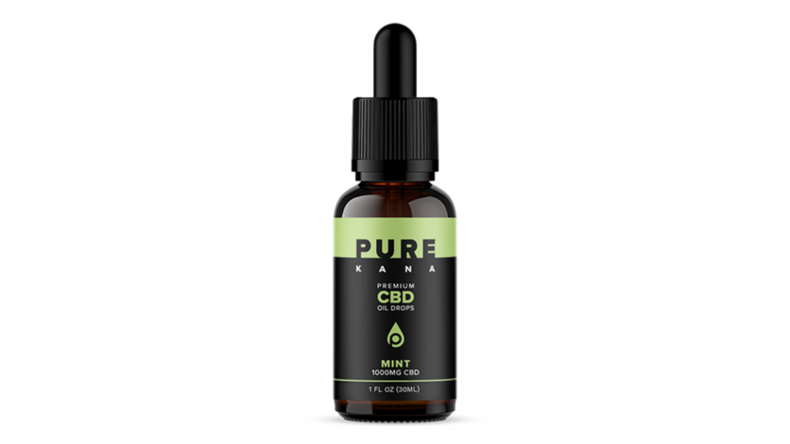 The PureKana Mint CBD oil has a refreshing, cooling flavor and aroma for those who are sensitive to or dislike the natural taste of CBD. Like the Premium Jane product listed above, this oil contains a total of 1,000 milligrams of CBD, a potent formula that can deliver 40 servings of 25 milligram doses. PureKana says its products are derived from non-GMO, pesticide-free and herbicide-free plants and are created without chemical solvents.
To use this CBD oil, PureKana suggests you fill the dropper halfway, squeeze it directly into your mouth, wait 60 to 90 seconds and swallow. They say you can use it once or twice daily, as needed.
Click here to buy it for $139, or get a subscription worth $97.30 per shipment and save 30 percent on every order.
3. FAB CBD Berry CBD Oil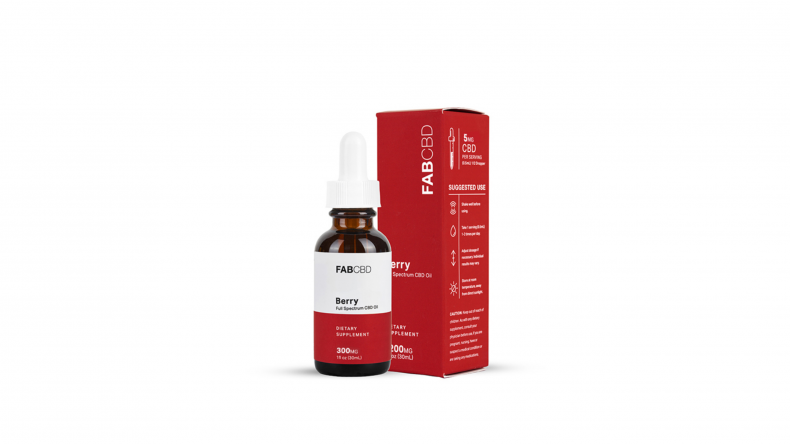 FAB CBD's berry flavored CBD oil is made from hemp organically grown in Colorado. While their products have trace amounts of THC, FAB CBD says that these amounts are kept under the legal limit of 0.3 percent. This particular CBD oil is available in flavors like berry, natural, citrus, mint and vanilla. It also comes in different strengths, including 300, 600, 1,200 and 2,400 milligrams. Its prices range from $39 to $129.
4. Medterra CBD Oil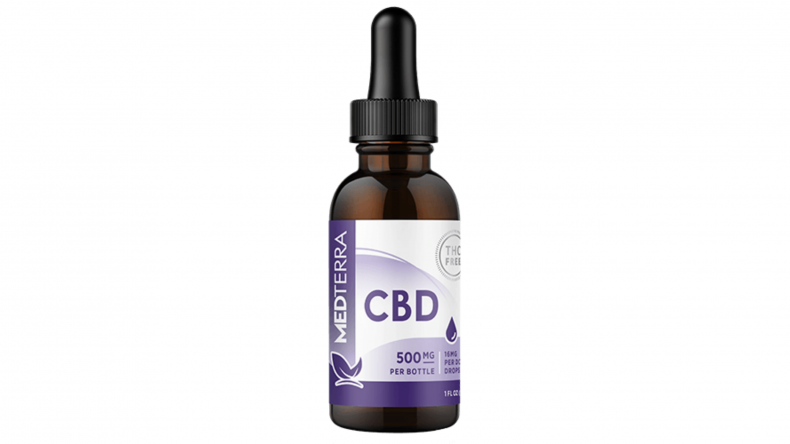 Medterra's CBD Tinctures are made of 99 percent CBD and medium-chain triglyceride (MCT) oil. The latter is a supplement containing fats that you can find in foods like coconut oil, coconut meat, cow's milk, goat's milk and human breast milk, among others. According to the American College of Sports Medicine Health & Fitness Journal, MCT could potentially help with weight loss—although the limited studies currently available haven't confirmed anything conclusive.
This CBD oil comes in a 1-ounce bottle and includes a dropper with markings for serving measurements between 0.25 milliliter and one milliliter. You can take this either in the daytime or nighttime. You can order a bottle for $34.99.
5. CBDPure Hemp Oil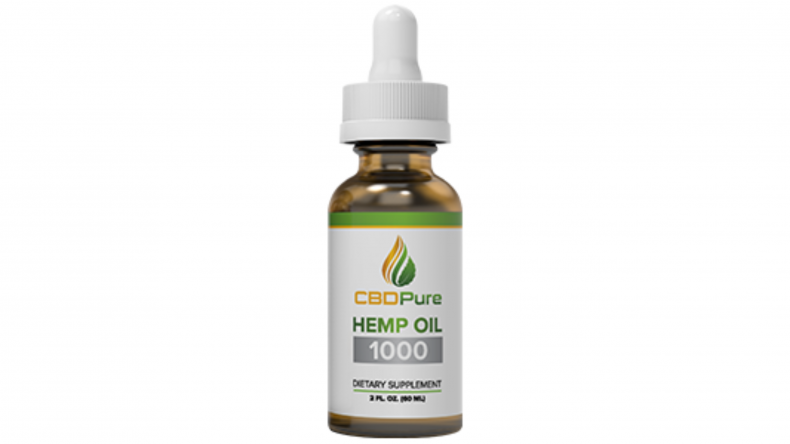 CBDPure produces a full-spectrum CBD oil with a natural hemp flavor. It contains over 1,000 milligrams of third-party lab-tested CBD, for 33 milligrams per serving. CBDPure backs its products with a 90-day money-back guarantee. A one-month supply costs $79.99.
6. Tommy Chong's Good Vibes Energy Tincture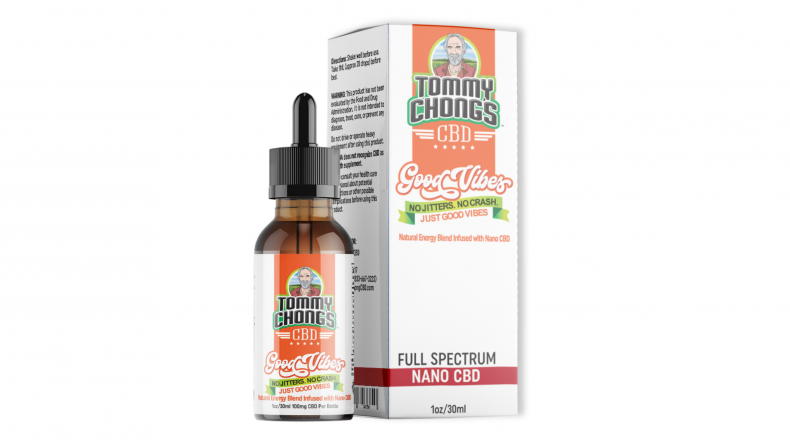 Here is another natural CBD option from none other than Tommy Chong, half of the Cheech and Chong dynasty. It says that its CBD oil is designed to help users "feel energized, calm and focused all day no matter what." This is a less potent option than some of the others on this list, with 100 milligrams of CBD per one-ounce bottle. One 30-milliliter bottle costs $59.95.
7. cbdMD CBD Oil Tincture (Coconut)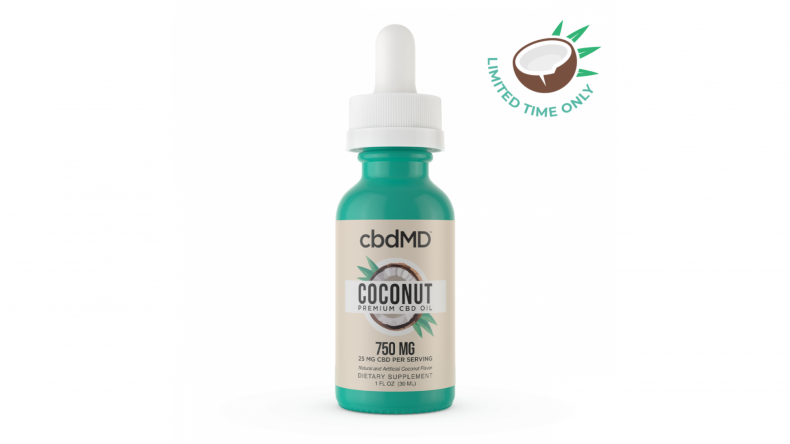 A few drops of this coconut CBD oil might make you feel like you're at a tropical destination to relax and unwind. This tropical twist contains 750 milligrams of CBD for 25 milligrams per serving and is guaranteed vegan and gluten-free. Their bottles are fitted with a rubber dropper for easy dosage. You can order a bottle for $59.99.
8. Just CBD Full Spectrum CBD Tincture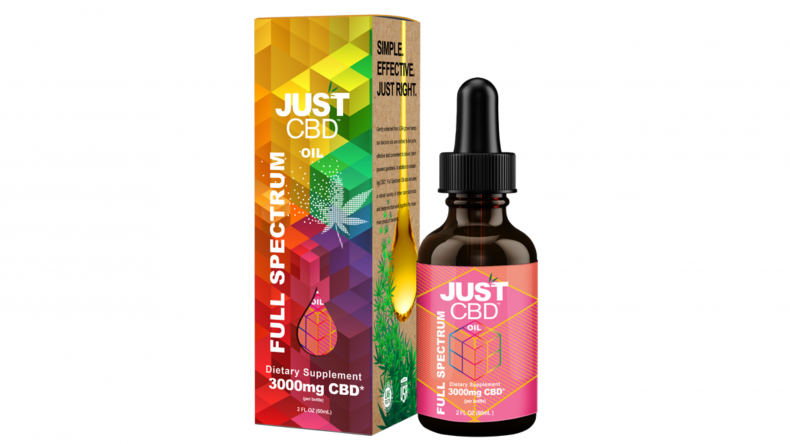 Just CBD's Full Spectrum CBD Tincture can be consumed either directly, by applying a few drops on your tongue, or you can add a few droplets to your favorite foods and drinks. Its manufacturers say that the product doesn't have any unusual aftertaste or smell, which could make it an appealing option for you. Aside from being made with high-quality CBD, this CBD oil also contains kosher-grade vegetable glycerin. You can choose different strengths, ranging from 50 milligrams all the way to 5,000 milligrams. Its prices range from $9.99 to $144.99.
9. Hemp Bombs CBD Oil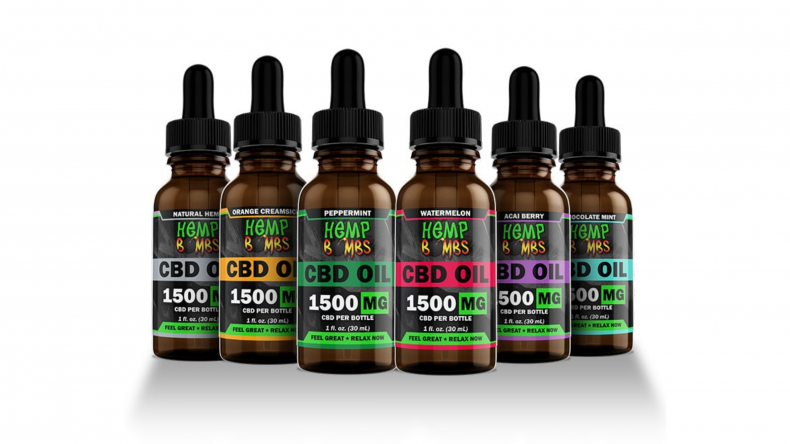 You can add this CBD oil to your favorite drinks, foods or just take it with a dropper and apply a drop or two directly on your tongue. This CBD oil contains 1,500 milligrams of CBD, with 60 servings of 25 milligrams. It comes in a variety of different flavors like acai berry, Orange Creamsicle, peppermint, watermelon, chocolate mint and natural hemp. A 30-milliliter bottle costs $105.
10. Charlotte's Web CBD Oil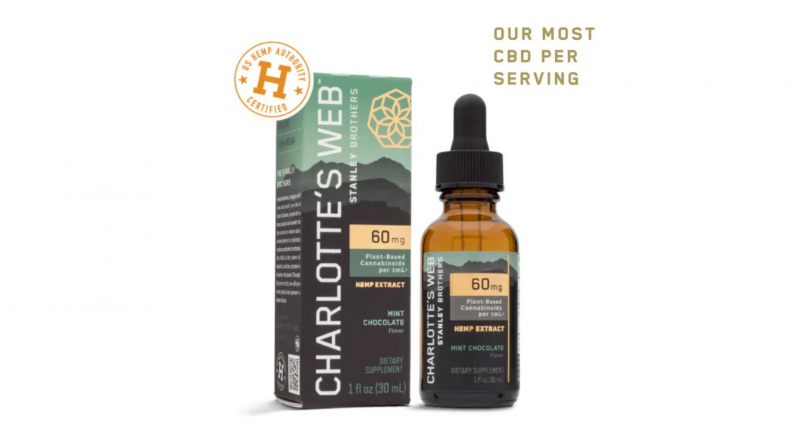 If you're looking for a significant amount of CBD per serving, this might be the choice for you. This formula contains 60 milligrams of CBD per 1-milliliter serving. You can choose from 30-milliliter or 100-milliliter bottles and from delicious flavors like mint chocolate, Lemon Twist, and orange blossom. A standard 30-milliliter bottle costs $119.99, but you can save 25 percent off every order by getting a monthly subscription.
11. Diamond CBD Lawrence Taylor Pain Master CBD Oral Drops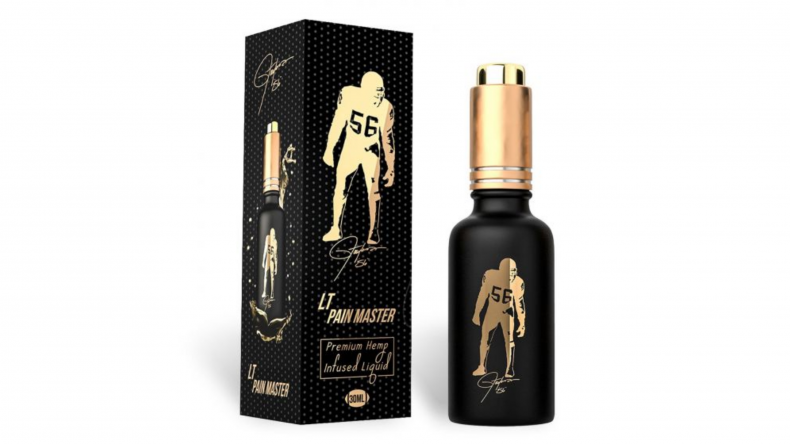 No less than Lawrence Taylor, the two-time Super Bowl champion and Pro Football Hall of Famer, endorses this potent CBD. Diamond CBD says this particular oil, with 1,000 milligrams of organic CBD, is formulated with the athlete in mind to "help alleviate aches and pain from high-intensity activities and sports." Each 30-milliliter bottle costs $76.50.
CBD oils might help you manage your nagging pains or your anxiety. If you're looking to try these products out, you can start with the CBD collections of

Premium Jane

and

PureKana

.