Sponsored Article
Top CBD Oil for Dogs With Anxiety, Arthritis, Seizures, and More
Looking for an all-organic way to treat your dog's anxiety, arthritis, and more? This CBD oil can help.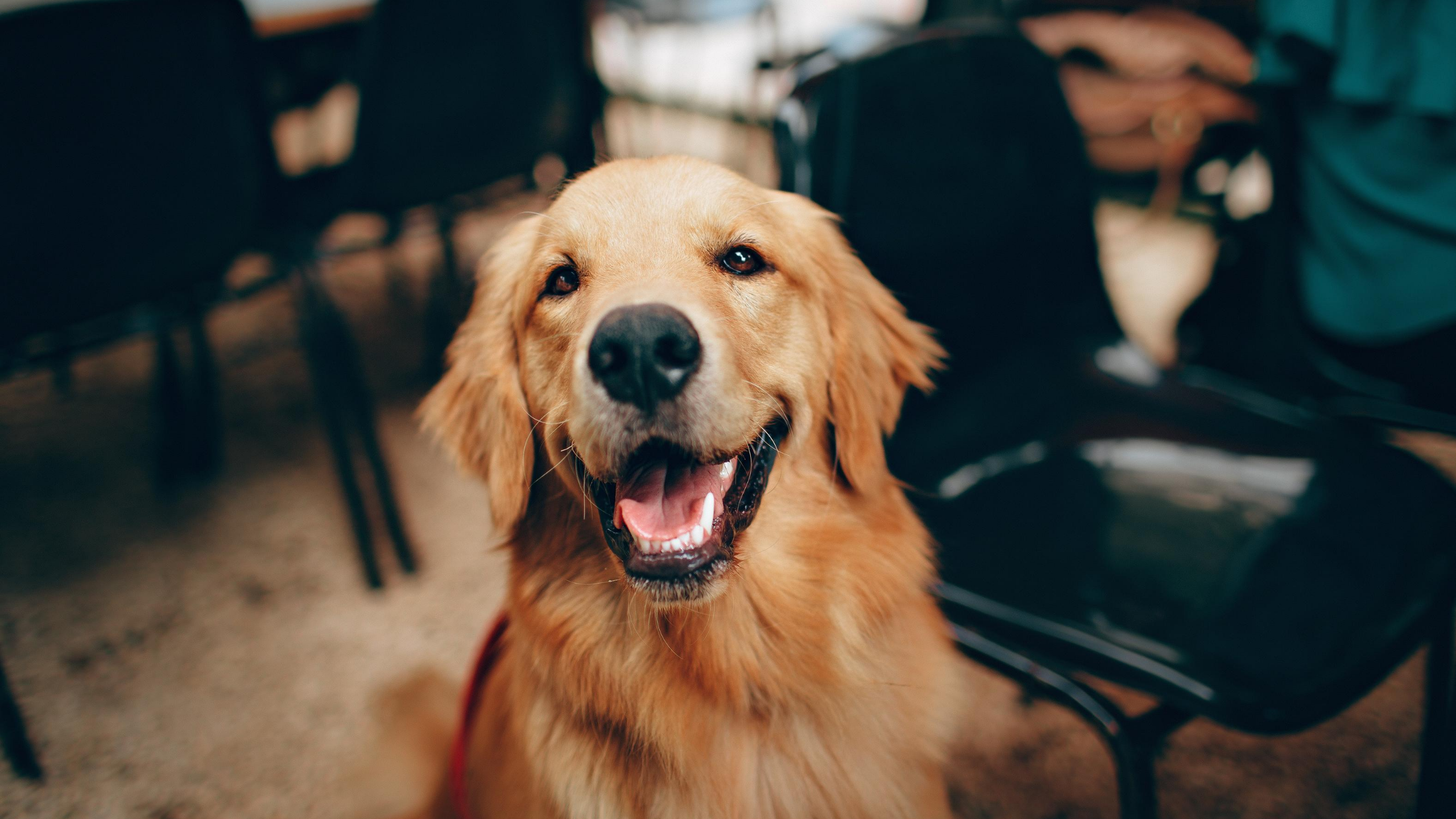 It's important to consult your pet's veterinarian with any medical concerns, and before making any changes or adding supplements to your pet's health plan.
If you're looking for an organic way to treat your dog's anxiety or help with pain management, CBD may be your best bet. For those who aren't familiar, CBD, also known as cannabidiol, is an organic compound found in the hemp plant. Not to be confused with marijuana, the hemp plant is a different variety of the cannabis plant that doesn't get you high, nor does it have any harmful side effects.
CBD is used for medicinal and for natural remedy purposes because the plant interacts with your body's endocannabinoid system, which balances the body during stress. The benefits of CBD are still in its infancy, but people who've used it speak highly of its results. Plenty of people use CBD oil for anxiety, depression, Alzheimer's, epilepsy, stress management, and more.
There are several ways you can use CBD - it's available as an oil, in powder form, is in lotion, capsules, sprays, gummies, and even bath bombs. You can also take CBD in your morning coffee or while vaping. It can come in treat form for dogs though dog owners veer towards using it in oil form as it is the easiest consumption-wise.
Click here to buy CBD oil that will help with your dog's anxiety

Is CBD Safe for Dogs?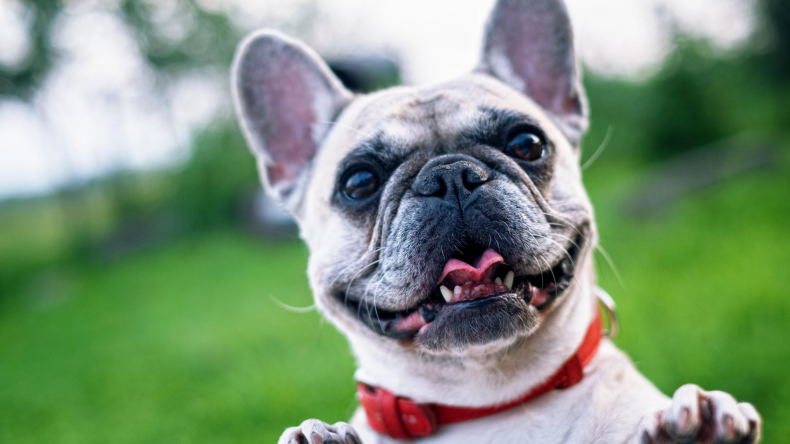 Yes, it is. Thanks to its natural properties, thousands of dog owners turn to CBD for their dog's well-being. It is so safe that it can be taken daily. CBD oil can be used for both cats and dogs. It can be given to your pet directly under their tongue, or you can mix it into their food.
For pets, CBD oil can help with a variety of health issues. CBD oil works by stimulating the receptors in your pet's nervous, digestive, and immune system. It not only offers pain relief and improves their digestive and immune health, but it also helps regulate your pet's mood, behavior, sleep, and can increase his appetite.
Click here to buy CBD oil that will help with your dog's arthritis
Five Benefits of CBD for Pets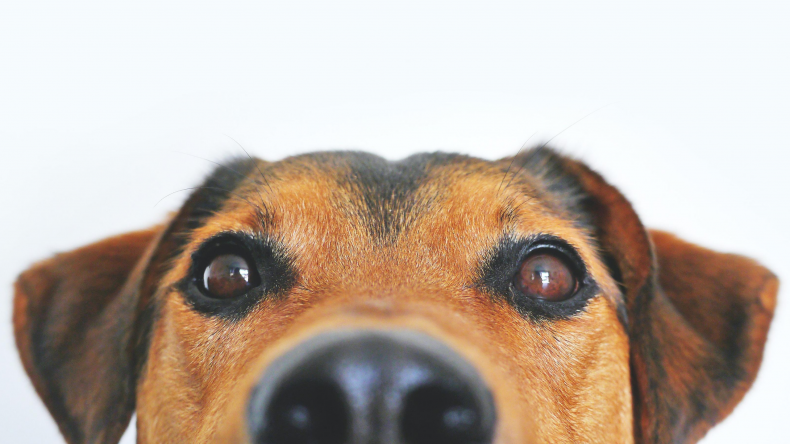 1. Helps With Arthritis
If your pet is suffering from arthritis, hip and elbow dysplasia, sprains, torn ligaments, or is trying to heal after surgery, CBD can help. It binds with CB1 receptors in your pet's brain, stimulating their immune system to reduce inflammation. CBD also binds with CB2 receptors found in the nervous and immune systems, which produce more cannabinoids, thus reducing inflammation and reducing whatever pain your pet is experiencing.
2. Helps With Cancer
When it comes to animals, CBD oil has been shown to slow the growth of tumors and to make cancer cells more sensitive, thus increasing the effectivity of conventional cancer treatments to kill the cancer cells. CBD oil can also help soothe and calm your dog as they experience cancer-related nausea, last but not least, CBD has been shown to decrease any cancer-related pain drastically.
3. Helps With Seizures and Epilepsy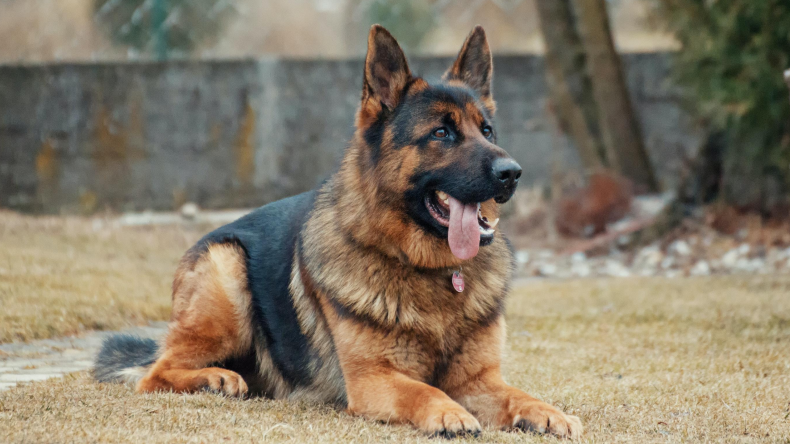 Studies show that 5% of dogs suffer from seizures and are usually treated with antiepileptic drugs that may be harmful to their livers and other organs. However, according to a study by researchers at Colorado State University, 89% of dogs that received CBD as epilepsy treatment reduced seizures.
If you want to reduce the severity or frequency of your pet's seizures, you can give a dosage twice a day. Regarding the amounts, that takes a bit of experimentation depending on your dog's size and severity. There is no need to worry about overdoses as CBD is not toxic.
4. CBD Oil Calms Pets With Anxiety
CBD oil comes from CBD-rich hemp flowers, leaves, and stalks and has no THC (tetrahydrocannabinol), which makes people high. Instead, with CBD oil, your pet will only experience a calming and relaxing effect. This is perfect for pets who experience anxiety brought about by thunderstorms, fireworks, trips to the vet, groomer, and more.
The typical dosage is one to five milligrams per 10 pounds of body weight, so you might want to try a dose in the middle what your pet's weight might be and watch for calming effects. You'll notice a difference within an hour; you'll see a decrease in pacing, whining, less panting for dogs, and more.
5. Helps With Pain Management
Whether your dog is healing from an injury, is a senior, or disabled dog - pain management is necessary is for their quality of life. Generally, your vet may prescribe medicines such as opioids, which are useful but have side effects such as possible chemical dependence, liver damage, and potential overdose. On the other hand, CBD has been used several times and has been proven effective in organically reducing pain.
Click here to buy CBD oil for your pet's health and wellness
Why Buy Pure Relief Pure Hemp CBD Oil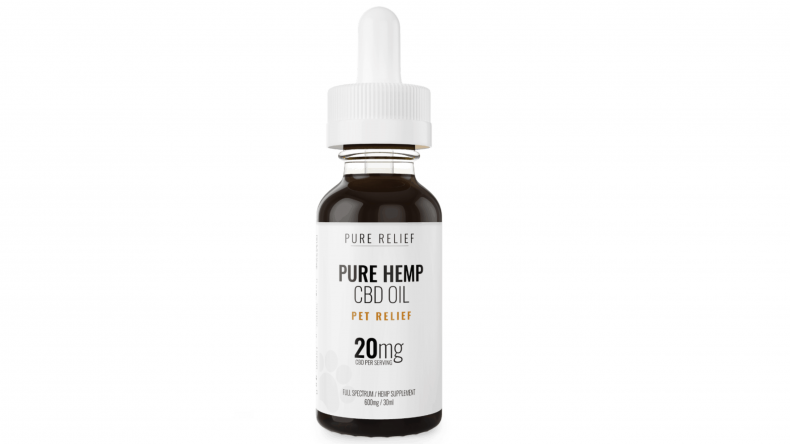 If you're looking for CBD Oil for your dog, you'll want Pure Relief's Pure Hemp CBD Oil. It has several compounds such as cannabidiol (CBD), cannabigerol (CBG), cannabidiol acid (CBDA), cannabidivarin (CBDV), and cannabichromene (CBC). All of this and more are suspended in coconut oil - which in itself is bursting with health benefits.
Coconut oil is antibacterial, antiviral, and antifungal - all of these can help with your dog's overall skin and coat health. It can also help with their energy, digestion and can aid weight loss. Coconut oil can be applied either orally and topically - the latter can help prevent fleas and be used as a treatment for hot spots.
Click here to buy CBD oil for your dog's health and wellness issues. Pure Relief Pure Hemp CBD Oil is a great and all organic approach to take care of your dog.