Sponsored Article
Top CBD Products That Relieve Sore Muscles: Legs, Shoulders, and Back
If you suffer from sore muscles after workouts, then these CBD products can help ease the pain.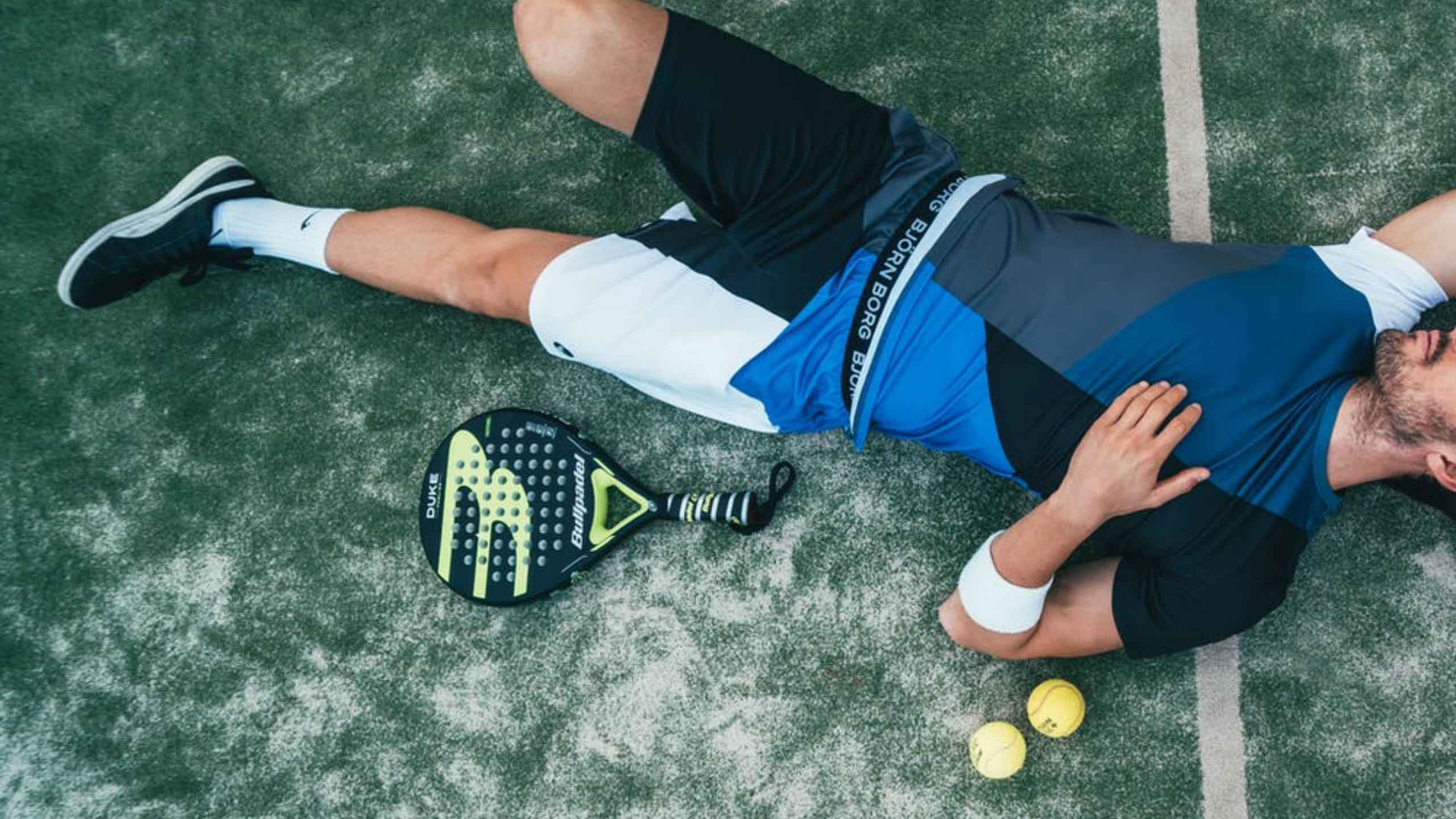 After a workout, Sore muscles are not uncommon; whether you're a beginner or an athlete who trains full time, you may experience pain wherever your exercise was targeted. Be it back pain, shoulder pain, leg pain, or your whole body - the pain can range from slightly uncomfortable to the extreme. Don't fret, though; this is a common condition called delayed onset muscle soreness, or DOMS.
DOMS is what happens when you get small tears in your muscle fibers while working out. These microtears lead to inflammation and are something you don't feel right away; you begin to feel the pain 12 to 24 hours after your workout. While it sounds brutal, this is necessary when working out. After fibers tear, they recover and come back stronger.
How To Prevent Sore Muscles After Your Workout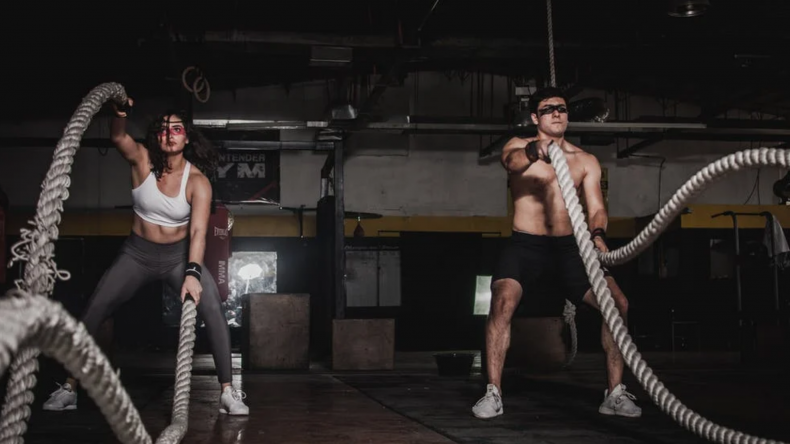 The best way to relieve pain is by preventing it from happening in the first place. You may not be able to prevent them completely, but you can decrease possible discomfort. After all, after every workout, DOMS isn't necessarily a good thing as it may lead to you skipping workouts due to the pain.
DOMS should start to wear off after three days; anything longer than a week may be an injury and worth consulting your doctor. Here are some tips on how to prevent or decrease muscle pain, leg pain, and more:
1. Don't Jump Into New Training
While it may be exciting to take on a new exercise program or to join a new group class, it's better that you ease into it instead. The shock of new weights or movements may be too much for your muscles, so its best to start with exercises and classes for beginners and slowly incorporate new things into your routine instead of going into something new full throttle.
2. Foam-Roll After Working Out
Studies have proven that using a foam roller or a roller massage after workouts can help decrease muscle soreness by improving blood flow and oxygenation to the affected area. You can also use the foam roller before your training so that it can loosen up your muscles for more efficient and effective exercise.
How Can You Relieve Delayed Onset Muscle Soreness?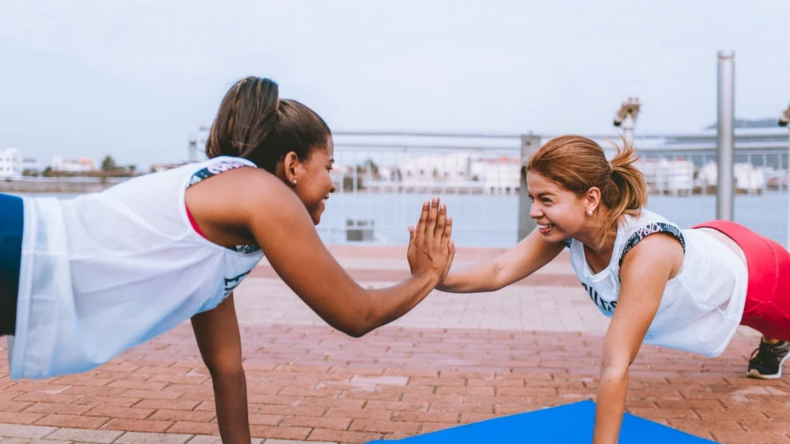 Once you're already in the throes of muscles soreness, there are a few things that you can do to help minimize the pain while hopefully speeding up the healing process:
1. Despite feeling sore, now is the best time to do light exercises such as walking, swimming, or riding a bike - anything more strenuous may lead to more damage to your muscle fibers. Light exercise will help improve the circulation of your blood flow; this is important as it carries the necessary nutrients and oxygen to your muscle tissues to heal faster.
2. Drink more water! The tears in your muscles help release waste products and toxins, both of which are associated with increased soreness. The more water you drink, the better your body will be able to flush out the toxins.
3. Do some light stretches; this will help release your muscles' tightness and improve its motion when you're sore. Make sure you don't overstretch as that may do more harm than good. A tip is to stretch your muscle until it feels tight, hold it for five to 10 seconds, then release. Repeat if needed. If this causes too much pain, then skip this.
4. Ensure you're getting enough protein; people who work out should be getting 1.4 to 2 grams of protein per kilograms of bodyweight. It's essential that you get this nutrient as it is critical for building and maintaining muscle.
5. Take magnesium and calcium supplements to support your muscles and joints. You can also take other products that were specifically designed to relieve you of your DOMS - nowadays, people take products infused with CBD as it not only helps ease the pain but comforts and soothes them as well.
6 CBD Products That Help Relieve Sore Muscles
1. The Self-Care Collection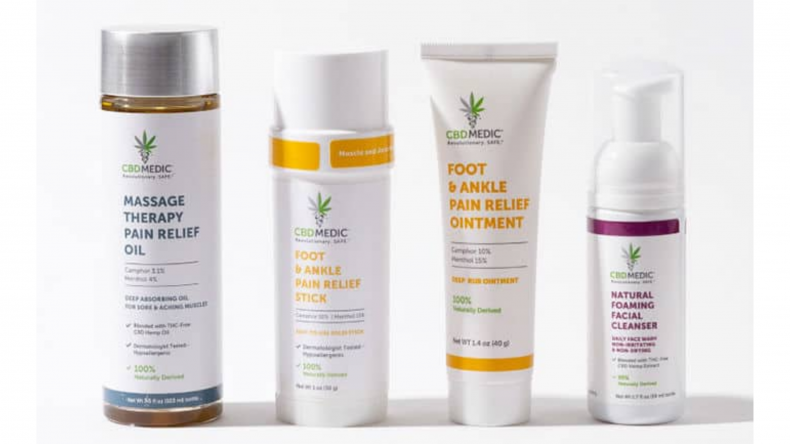 This bundle helps you give yourself a little TLC with products that aren't just gentle on your skin, but that also soothe whatever pain you may be feeling. This bundle gives you one bottle of Massage Therapy Pain Relief Oil to relieve minor aches and pain, a natural foaming facial cleanser. You also get a foot and ankle pain relief stick, and an ointment - both of these help reduce pain in your feet, ankles, and toes.
SALE!! Buy the Self-Care Collection for $133.00 instead of $140.00
2. The Athlete Sport Collection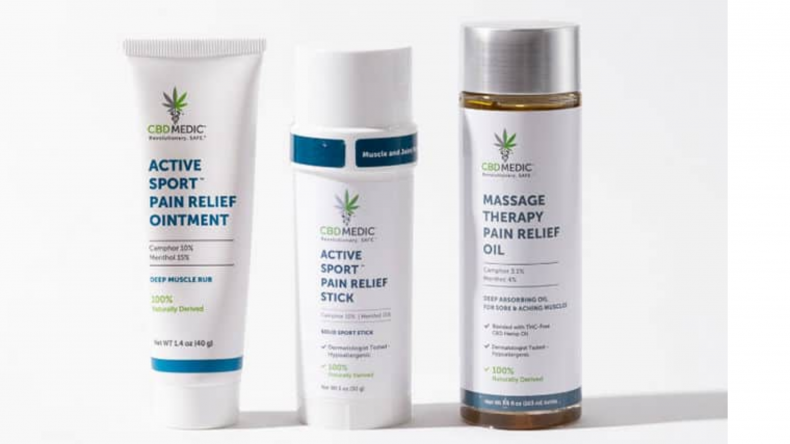 Perfect for athletes, this bundle has everything you need to soothe muscle pain from shoulders to toes. You get a bottle of deep absorbing CBD massage oil and a bottle of pain relief ointment that you can use before, during, or after your workouts. You also get a pain relief stick that helps relieve joint distress, strains, sprains, and more to stay active.
SALE!! Buy the Athlete Sport Collection for $114.00 instead of $120.00
3. Muscle and Joint Pain Relief Spray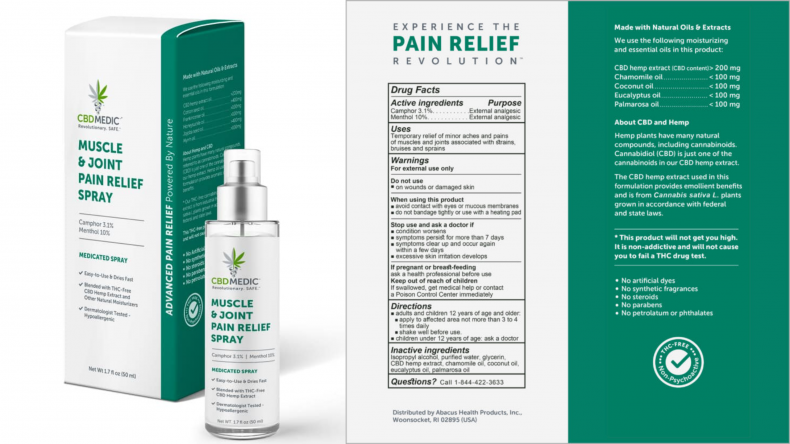 With 200mg CBD Hemp Extract per bottle, you can spray your pain away with this bestselling product. This spray has THC-Free Hemp Extract and other natural moisturizers that can be sprayed onto large or specific to provide powerful relief for sore muscles and joints. Easy-to-use and quick to dry, this spray will provide relief in 1-2-3!
4. Active Sport™ Pain Relief Stick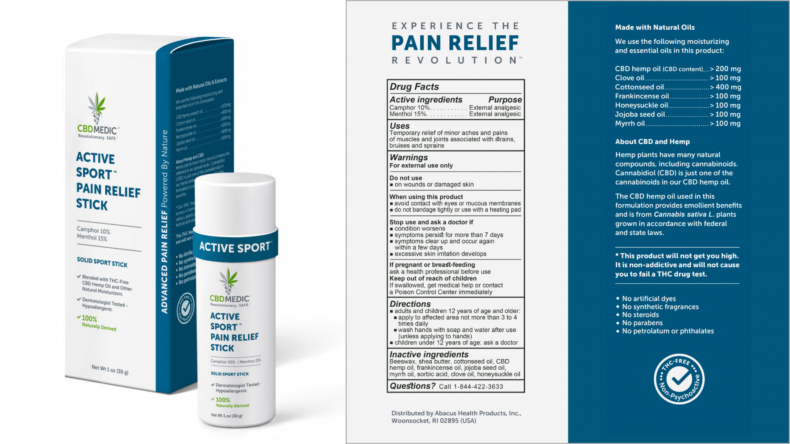 Easy to carry around and to apply, this sports stick is pain relief on the go! Neater and quicker to use than a cream or ointment, this relief stick can soothe your muscle soreness, joint distress, strains, sprains, and bruises. You can also use this on your arms, legs, shoulders, and torso.
Buy this pain relief stick here for $39.99
5. Active Sport™ Pain Relief Ointment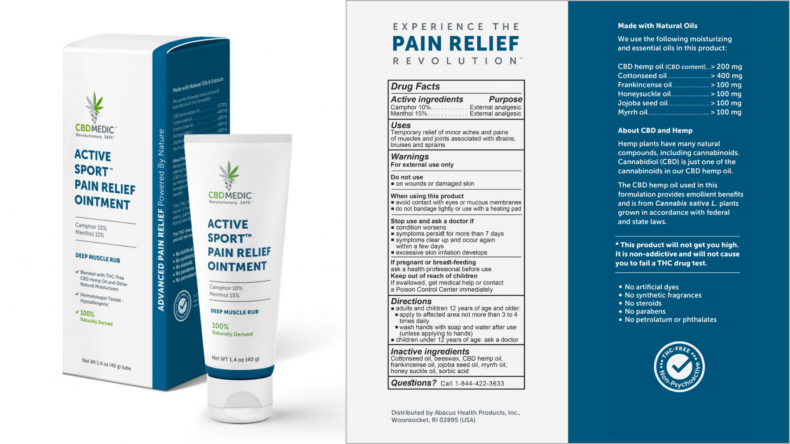 This CBD muscle rub can be applied before, during, and after workouts so that aching muscles and joints don't slow you down. This tube has 200mg CBD hemp extract and other natural moisturizers that can be used on areas that you've been working on.
Buy the best-selling CBD muscle rub for $39.99
6. Back and Neck Pain Relief Ointment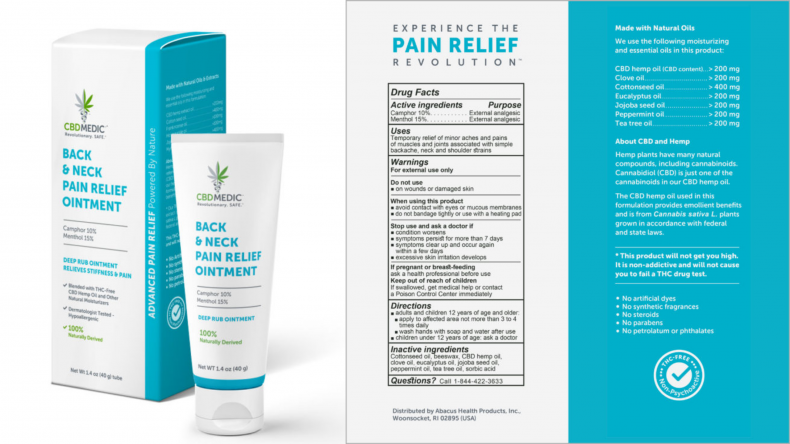 This CBD ointment gives you fast, targeted and powerful relief for your back and neck area. If you're suffering from shoulder and neck strains, tight muscle knots, and upper or lower back pain, this can help relieve your muscle soreness. This ointment also has cottonseed, eucalyptus, jojoba seed, peppermint, and tea tree oil so that it moisturizes and soothes you.
Buy the Back and Neck Pain Relief Ointment for $39.99
If you've been struggling with sore muscles after workouts, then these are the best CBD products for you.