Sponsored Article
Top Expedition Bucket List Destinations at 50 Percent Off During Fourth of July Sale
Expedition Cruises to Antarctica, Alaska, Galapagos, Iceland, and Norway at Best-Ever Prices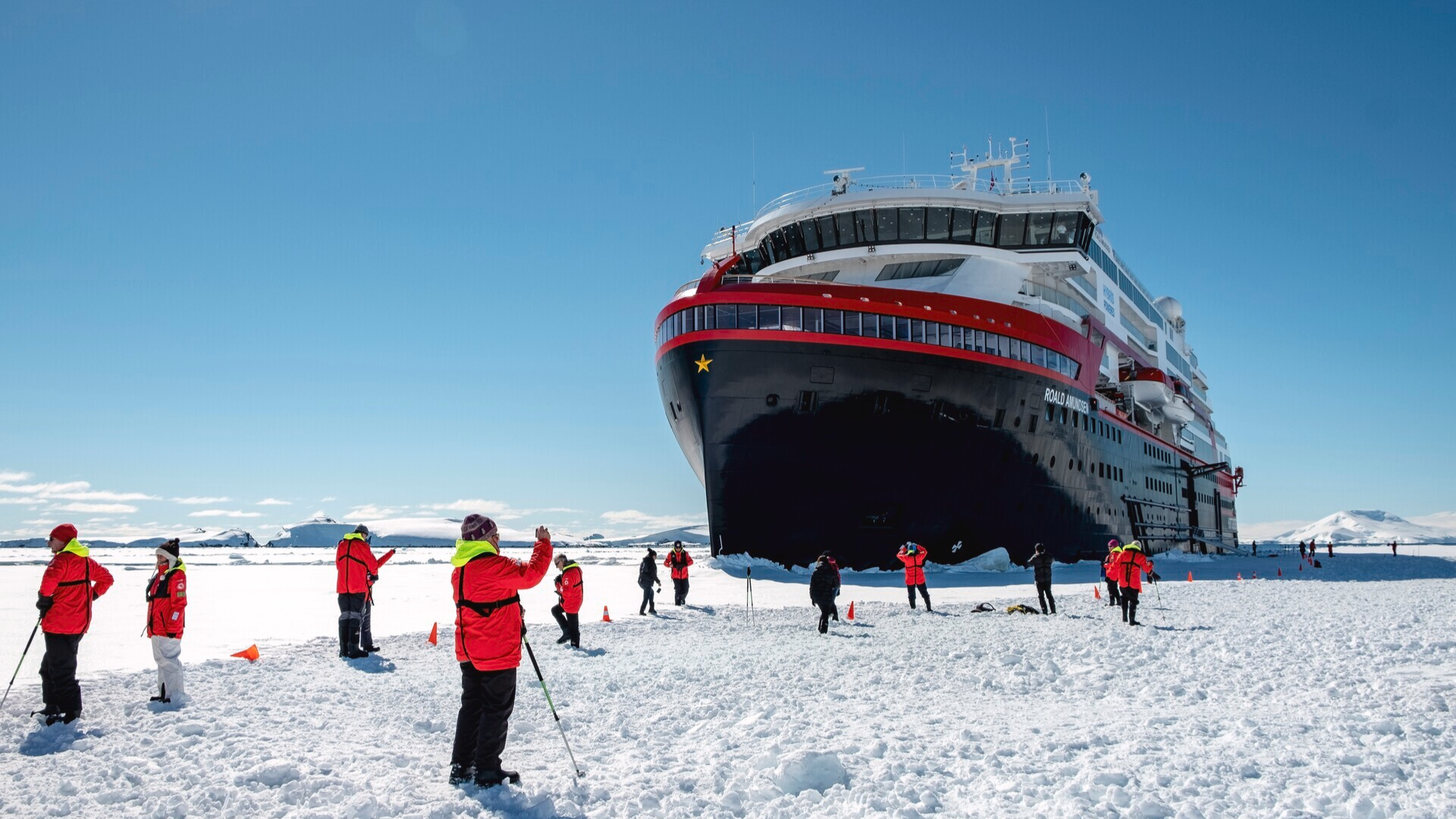 As most of the world is slowly returning to the new normal and borders are opening up again, Americans' pent-up demand for travel has resulted in record bookings and a shift in travel behavior. As a result, bucket-list destinations previously reserved for future trips are now seeing a significant increase in demand as travelers seek to experience those places sooner rather than later.
This week, some of the world's most exciting and remote destinations are available at up to 50 percent off with Hurtigruten Expeditions, the world's leading expedition cruise company. This week-long Fourth of July sale, ending July 8, promises some of the best-priced adventures this year.
Antarctica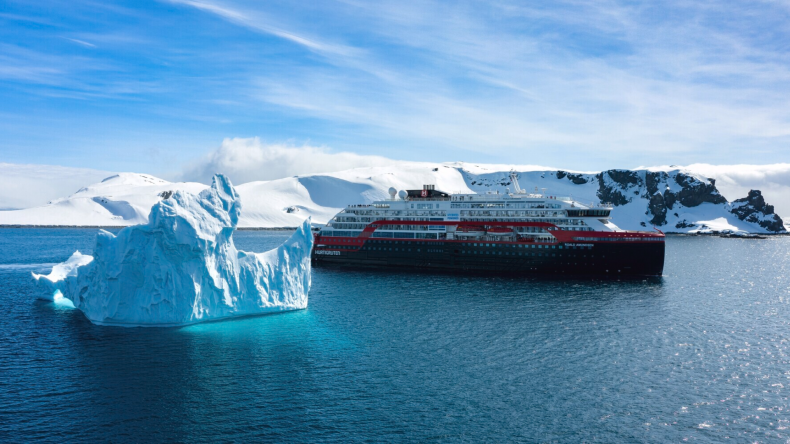 Antarctica is not only one of the world's most remote places. It is also restricted in terms of the number of ships and guests allowed, making it one of the most exclusive destinations on the planet. This week, Hurtigruten offers one of its departures at 50 percent off. This makes it possibly one of the best-priced Antarctica cruises of all time.
Departing from Valparaiso, Chile, near the capital of Santiago, this 19-day cruise sails through the Chilean fjords down through Patagonia before reaching Antarctica. You'll be on board the MS Fram, one of the company's signature ice breaker ships. Once there, the ship will spend a full five days roaming one of the most beautiful landscapes on the planet. The cruise departs on October 15, 2021, and is now available for only $7,248 per person.
Several other 10-day Antarctica cruises are available at either 30 or 40 percent off in 2021 and 2022, as well as longer itineraries that also include the Falkland Islands and South Georgia.
Antarctic Solar Eclipse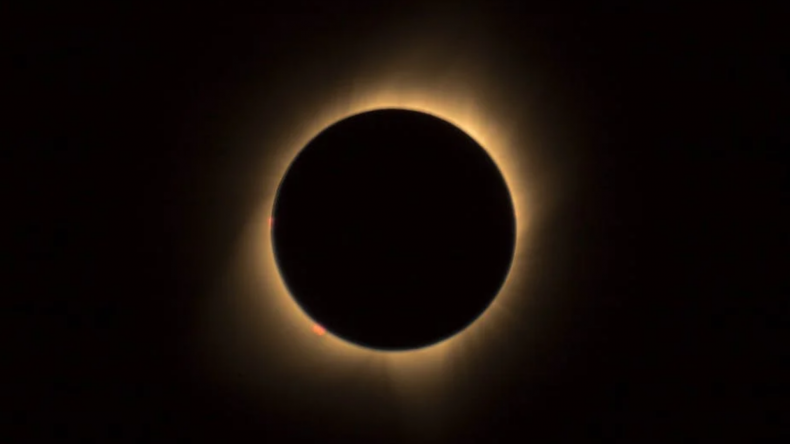 This fall, Hurtigruten will also have two ships perfectly positioned for the rare total solar eclipse that will take place on December 4. Truly a once-in-a-lifetime opportunity, the next time it will happen is in approximately 400 years. Both sailings plan to experience the eclipse in the Scotia Sea near the South Orkney Islands, a group of four islands almost 400 miles northeast of the Antarctic Peninsula. The MS Fram has a 23-day itinerary departing November 22, while the MS Roald Amundsen has an 18-day itinerary, departing November 24. Both will feature guest experts, thanks to Hurtigruten's partnership with Sky & Telescope magazine. Both trips will also include incredible stargazing experiences.
The Galapagos Islands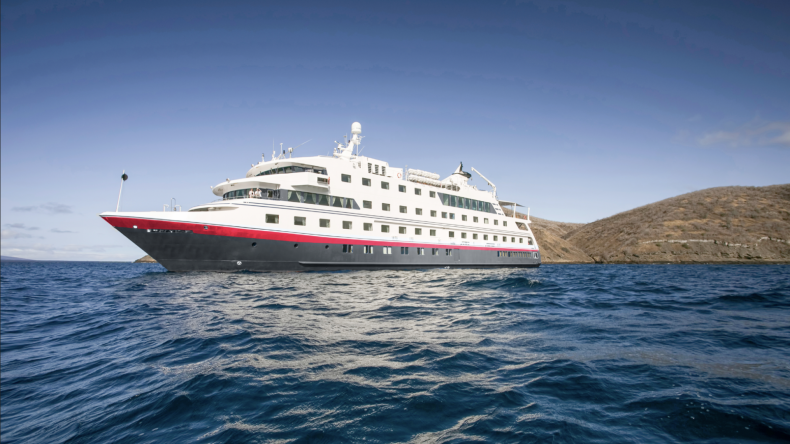 The Galapagos Islands are another bucket-list destination for many Americans. Last month, Hurtigruten announced that it would launch its Galapagos expedition cruises in January 2022 with its new strategic partner Metropolitan Touring. Guests will be welcomed onboard the fully refurbished and upgraded 90-guest MS Santa Cruz II. This ship will be the latest addition to Hurtigruten expeditions' growing fleet of small, purpose-built expedition cruise ships.
The nine-day adventure visits some of the most spectacular and iconic sites of the archipelago during a six-night cruise, in addition to two nights in the Ecuadorian capital of Quito and a full-day visit to the Cotopaxi National Park. This national park is home to the Cotopaxi volcano, the highest active volcano in South America. Those itineraries are now available at up to 22 percent off. To extend your adventure, it's possible to include another South American highlight: Machu Picchu. A four-day preprogram visit to this UNESCO World Heritage Site built circa 1450 in neighboring Peru is available before embarking on the Galapagos adventure.
Alaskan Fjords and Glaciers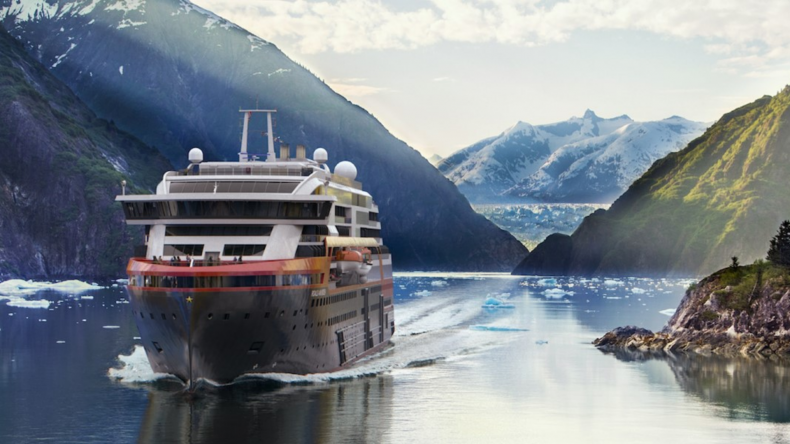 Alaska, closer to home, is unlike any other state. Exploring the region with a small expedition ship is also a completely different experience from the large, white ships. Hurtigruten takes you beyond the standard ports and excursions, allowing you to experience an even more adventurous side of Alaska. Visit College Fjord, a spectacular stretch of water flanked by snow-dusted mountains and glaciers. At one spot, in particular, you can view as many as eight glaciers at once. During this annual sale, Alaskan itineraries are available at up to 40 percent off on select departures.
Other unique itineraries that are up to 50 percent off include:
Two transatlantic holistic wellness crossings from Buenos Aires to either Cape Verde or Lisbon
An 18-day cruise from Valparaiso, Chile, up South America's west coast and taking in some of the highlights in Peru, Ecuador, Panama, and Costa Rica
An eight-day journey from San Diego to Vancouver
And several 15-day cruises from Dover, England, up along one of the world's most beautiful coastlines. These cruises will take you along the coast of Norway, up to its North Cape, above the Arctic Circle, during the peak of the Northern Lights season
Hurtigruten is also offering multiple cruises up to 40 percent off including various journeys in North, Central, and South America; Europe, including from Lisbon to Hamburg and Hamburg to Liverpool; both circumnavigating Iceland and from Iceland to Canada; around the British Isles; and Northern Lights and Fjords expeditions along the Norwegian coast.
All itineraries part of Hurtigruten Expeditions' Fourth of July sale can be found here, including full terms and conditions. To book, please visit Hurtigruten.com, call 866.552.0371 or contact your preferred travel agent.