Sponsored Article
Top Outdoor and Indoor Heated Dog Beds on Amazon
Your Best Friend Deserves to Be As Cozy As You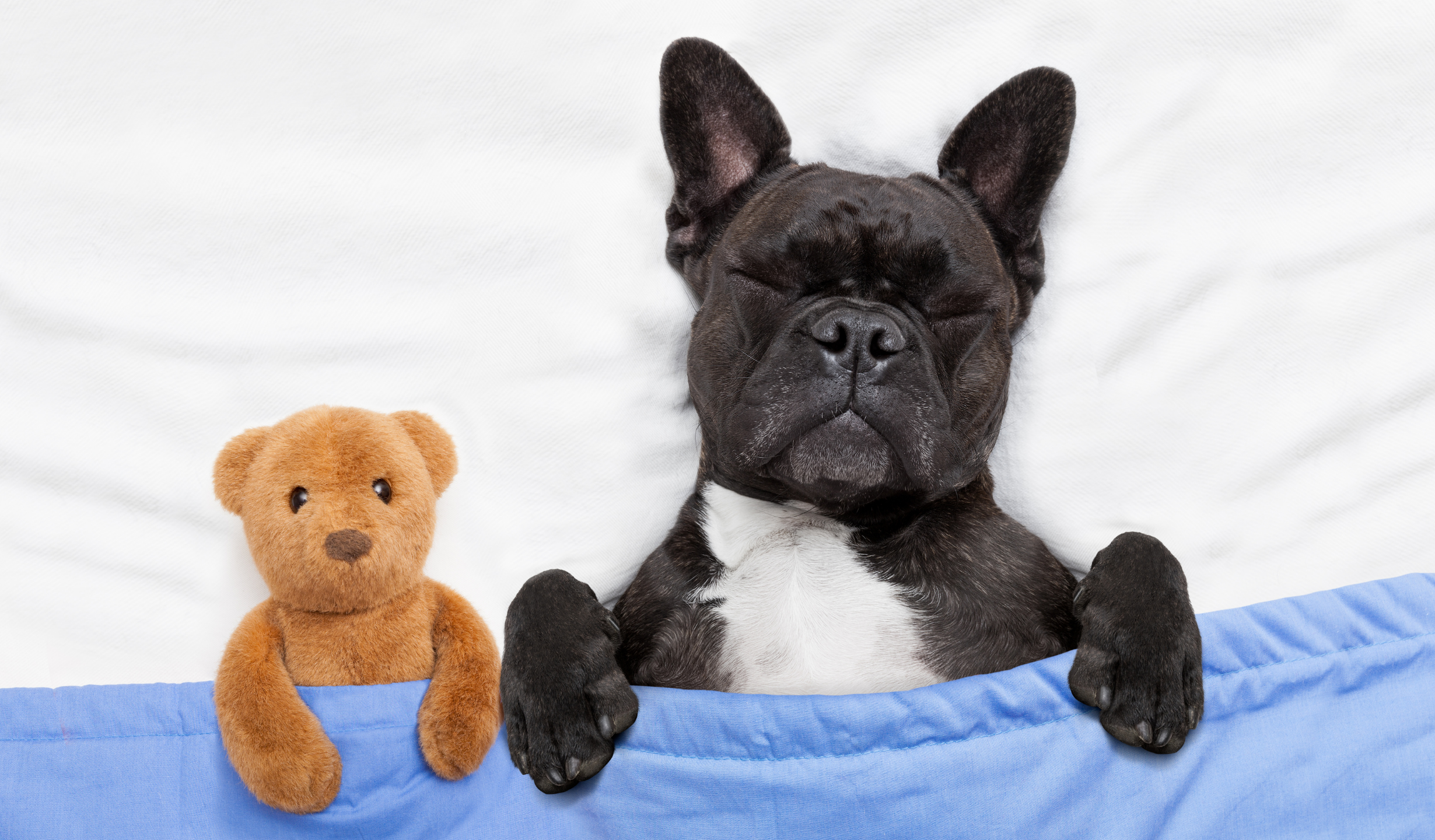 When the nights get cold, we have our cozy blankets or hot coffee to keep us warm. Our dogs often don't have that luxury. Just because they're covered with fur doesn't mean they don't get cold, too. Unless your dog is a cold-weather breed like a husky or a malamute, it's likely they get just as chilly as you. At the end of the day (or night) we only want the best for our dogs. Your best friend deserves to be as cozy as you, and these heated dog beds can keep them warm!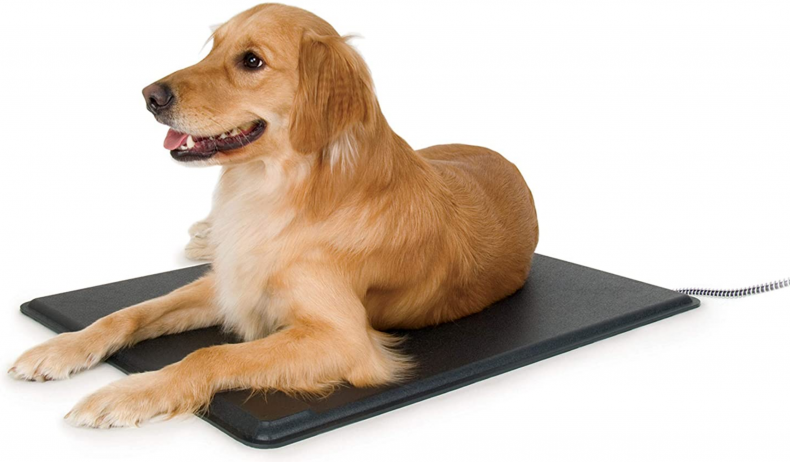 For indoor and outdoor use, the K&H Pet Products Lectro-Soft Heated Pet Bed is perfect and comes in three sizes to fit various breeds. To keep your dog warm, it has a sturdy steel-wrapped power cord and comes with a fleece dog bed cover. This orthopedic bed is unusual in that even in subzero weather, it will always provide soft, cozy heating. On the exterior, ultrasoft PVC is used to ensure that the pad does not absorb water and stay damp as a cotton bed would. The PVC makes it water-resistant while being able to dry quickly.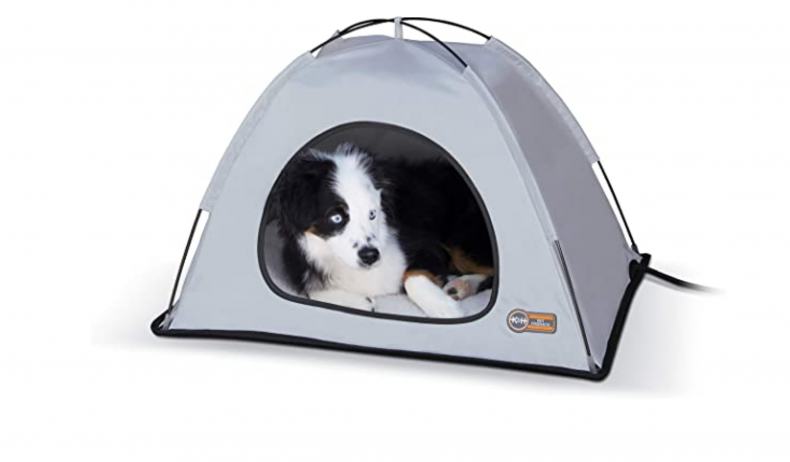 This outdoor heated shelter provides added protection and warmth from the outside elements for your dogs and cats. This outdoor dog bed and shelter are great for garages, porches, barns, sheds, or other sheltered areas. This all-season pet tent features a heated base in an orthopedic theme that can be removed in colder months and a reusable, machine-washable fleece cover. It is straightforward to assemble, with no tools required to set up the tent. K&H Pet Supplies are tested and approved by MET Laboratories to exceed USA/CA electrical safety requirements.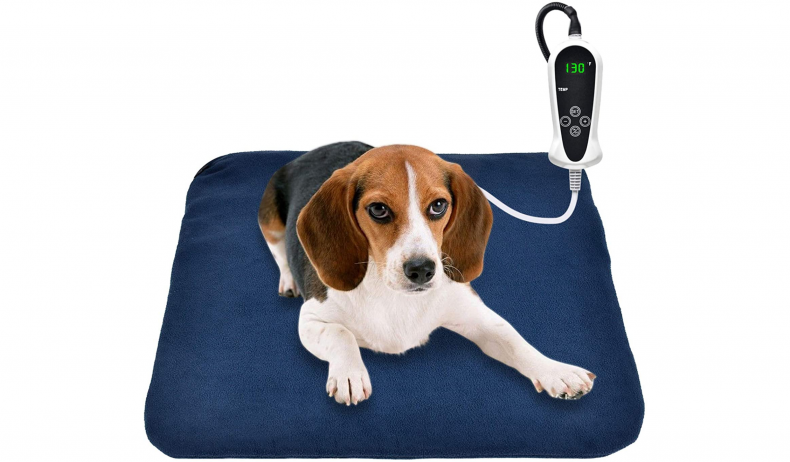 Many heated dog beds only have only one setting, but the RIOGOO Pet Heating Pad has several levels so that you can adjust the temperature to your pet's comfort. The control pad can be set to a particular temperature, and you can set an automated shutoff timer. This pad comes in four sizes to fit your furry friends, and with a flexible cover for quick cleaning.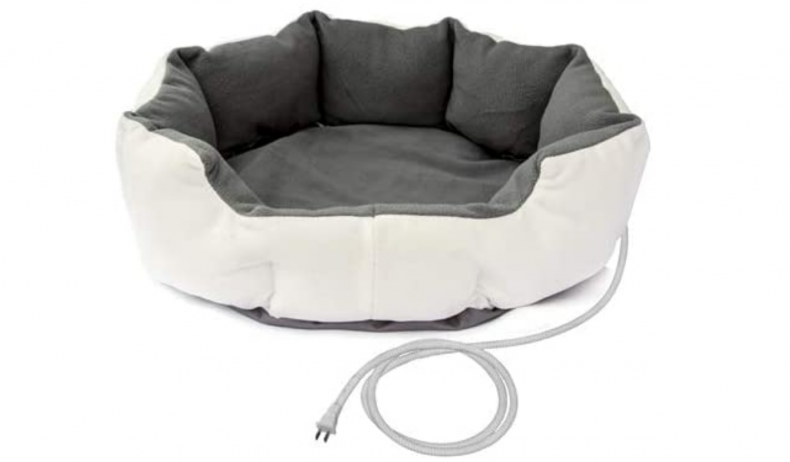 The ALEKO Electric Pet Bed is an octagonal bed with an internal heating feature that can keep your dog warm and toasty on cold nights. A self-regulating thermostat is installed in the bed, ensuring that it will remain at the chosen temperature while it is on. You don't have to think about controlling or changing the temperature setting at all. It is a comfortable and cozy bed, too. The sleeping surface is incredibly fluffy and water-resistant, making it a good choice for accident-prone dogs. To provide warmth and protection and extra insulation, it also features overstuffed bolsters across the perimeter.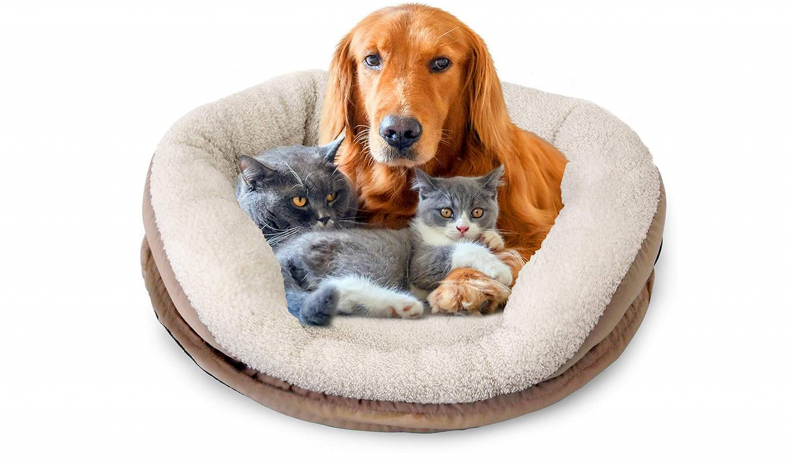 The heated pet bed of SereneLife is fitted with a dual thermostat. It is thermostatically controlled to warm up to the average body temperature of your pet. The dual thermostat is within and set to the ideal temperature. Using only 18 watts, the heated cat bed shelter is energy efficient. It uses low voltage for safety use, controlled by a wall plug adapter while being equipped with overheating protection to guarantee your precious pet dog's or cat's comfort and well-being. The electric pet bed features a waterproof and chew-resistant pad and cord that prevent the wire from injury.
The waterproof, compact, and lightweight bed pad is suitable for any pet that needs a little space to stretch. There is a super soft reversible cover on the thermal heated pad that enables quick washing. Crafted from soft synthetic wool, it offers supreme warmth while providing a walled bed and a safe feeling.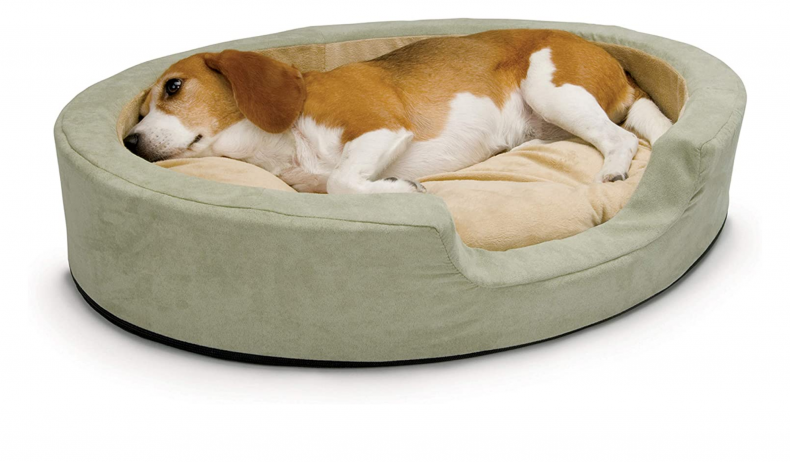 The K&H Thermo Snuggly Sleeper is a heated dog bed with soft cushioned walls that offer a sense of protection for your pet while offering low-wattage heating. This heated dog bed is available in two sizes and comes with a simple and easy-to-wash reusable sheet. After separating the heating part from its zippered covering, you can also wash the whole bed, which can be cleaned in a washing machine. The dual thermostat heating element, hidden deep within the bed, provides your arthritic or heat-challenged pooch with a soft but not too hot place to sleep.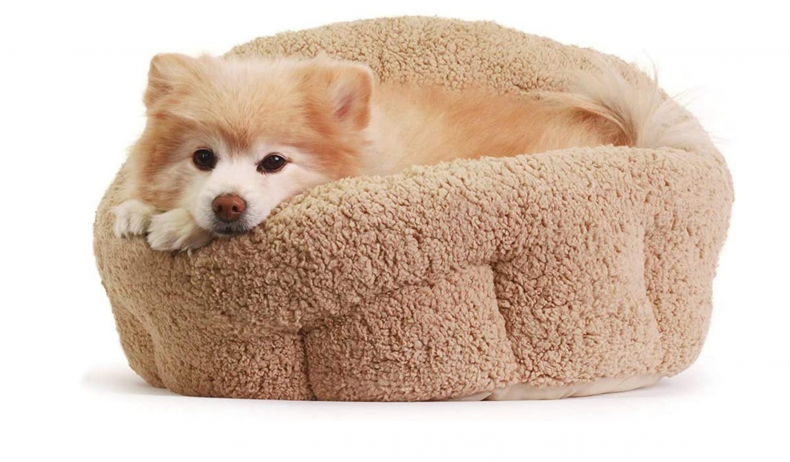 A luxurious, self-heating bed that will help keep your dog warm is the Deep Dish Cuddler. Not only does the self-heating aspect make it comfortable for home use, but it also ensures that this bed is perfect for owners who fly with their dog. Bolsters cover the entire bed, and in order to offer optimum support, the one at the rear (which generally sits against a wall) is extra-tall. This bed is machine washable, and once it's clean, you can even put it in the dryer. It also features a waterproof bottom to help protect your floors from water damage. This bed comes in 15 different colors and is available in two sizes: standard and jumbo.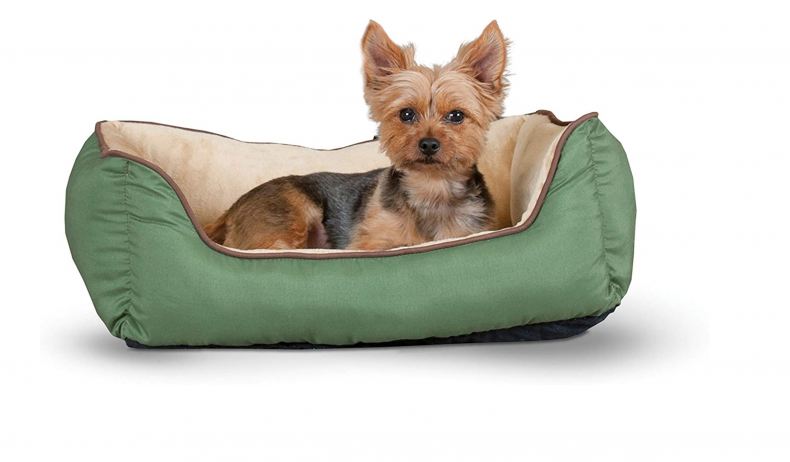 Another famous, convenient, self-heating dog bed for your beloved furry buddy is the K&H Self-Warming Lounge Sleeper. The blanket's polyfill-stuffed bed, covered by extra-cushioned bolsters, maintains the body heat of your dog, keeping him warm without requiring an electric heating feature. The bottom is coated in a nonslip material for support to fare well even on hardwood floors. You'll also able to find the right fit for your pooch: The bed is available in mini, medium, and huge. For cleaning, simply turn on the gentle cycle in the washing machine and line dry or put on the dryer's no-heat setting.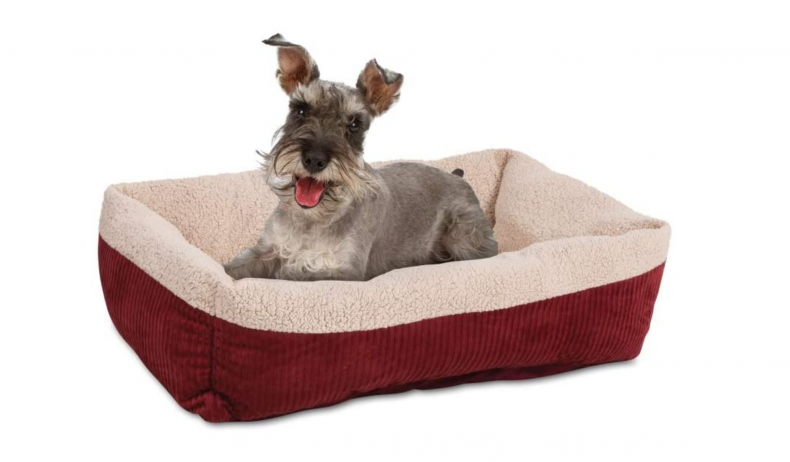 This extra snuggly, fleece-lined corduroy bed features heat-reflecting technology that radiates energy without the need for electricity. To avoid slipping and falling, the bed has a textured, nonslip bottom and is super lightweight, making it easy to travel around the home.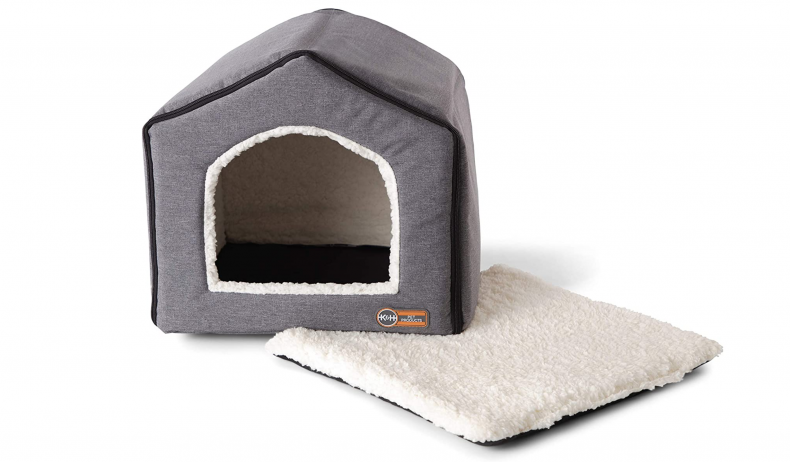 The K&H Pet Products Indoor Pet House is the perfect private indoor cave for any small pet. For easy assembly, it has a fast zipper design, allowing you to prop it up in no time. Its plush padding allows for endless fun within the roofed bed and an amazing sleeping experience. This indoor house is built of 600 denier nylon with a vinyl backing that makes it resistant to water. The interior is lined with microfleece plush that keeps pets warm and relaxed. The heated model includes a 4W K&H Pet Bed Warmer that is MET Safety Listed and thermostatically controlled, and slips into the zippered floor pad to a comfortable 102°F when the pet is on the pad to warm them. The heater is removable, so simply remove the warmer and store until needed again if heated comfort is not necessary.
The industry has so many dog beds. How do you choose the best? There are several variables to take into account, including height, expense, comfort, the medical needs of your dog, convenience, and so much more.
Before you make a decision, do your homework and contact your local vet on the needs of your dog. Amazon has thousands of options that you can definitely check out! Happy bed hunting!