Sponsored Article
Traveling During COVID-19: 7 Tips for a Safe and Hassle-Free Flight
Avoid the stress of flying during COVID-19 with these top tips.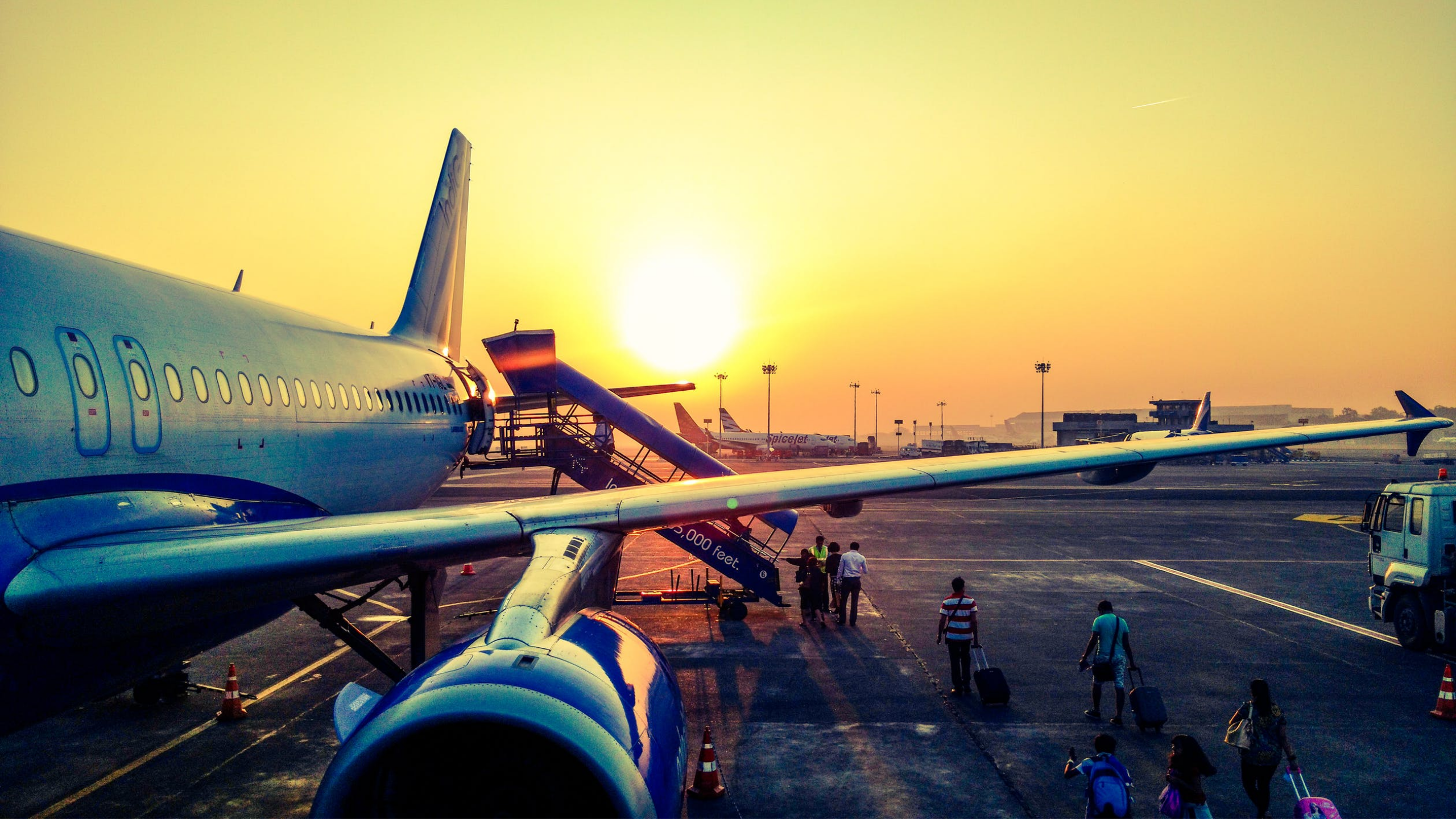 The contents of this article is for informational purposes only and does not constitute medical advice. It's important to consult with your medical providers and the CDC before making any medical decisions or changes to your health plan, particularly with regard to COVID-19 and its variants.
COVID-19 has changed the travel industry indefinitely. Even when the pandemic eases, we cannot be sure if traveling will ever be the same. In the beginning of the year, a lot of countries went into a lockdown, and air travel came to a halt. Travel restrictions have since eased up a little bit, though, with some countries gradually opening up their borders.
Despite the ease of restrictions, safety should not be neglected when traveling. Diligent flight crews are flying around the world daily to bring home citizens stuck in other countries, exposing themselves to a high risk. Most flight crews are exempted from quarantine due to their job nature, making them a likely carrier. That is why protection is undeniably important to protect the flight crews and passengers onboard. Essential travellers are transiting through airports everyday, as well, so they have also become hotbeds for the virus to brew.
If at all possible, traveling should be avoided. However, if you are one of the essential travelers who needs to take a flight, it would be crucial to take precautions for your own safety and for those of others. Here are 7 tips to follow for a responsible, safe, and hassle-free flight.
1. Wear A Mask.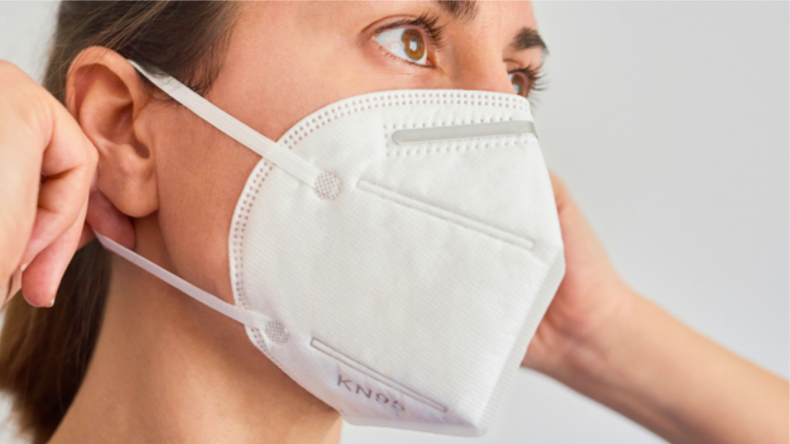 Despite the ongoing debate of personal freedom, health experts have repeatedly stated that masks are effective and necessary in containing the spread of the virus. Saliva droplets can spread COVID-19. So, if someone you are standing close to is sick and both of you are not wearing masks, spit from that person could infect you and vice versa. On a flight, crew members often have to lean forward to talk to you; a mask can offer protection for both ends. Besides, wearing a mask will make it harder for you to touch your face. A lot of people tend to touch their face subconsciously, generally spreading all sorts of bacteria. With a mask on, you can refrain from doing so altogether. We'd recommend getting these N95 masks that you can discard after use.
2. Practice Social Distancing.
Follow the given safety procedures at the airport by standing 6 feet away from other people. Some seating sections will already be sealed off to avoid overcrowding, but also make it a point to avoid crowds altogether. When checking in or buying coffee or a snack, maintain the appropriate distance. Airport staff, as well as other passengers, will be grateful that you are keeping safety in mind.
3. Wash Your Hands Regularly.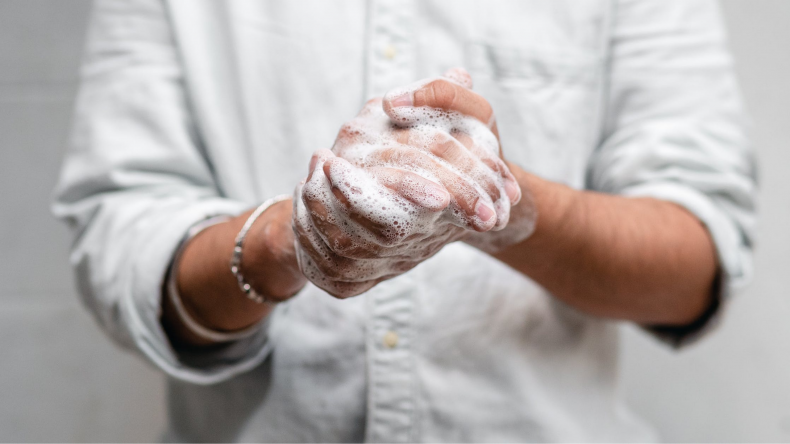 Keep clean and wash your hands with soap and water whenever possible. Even if they feel fresh, your hands are probably dirtier than you think. After opening a door, pressing a button in an elevator, and holding the railing of an escalator, your hands will already be full of germs and bacteria. Personal hygiene is of utmost importance. If soap and water aren't available, alcohol and hand sanitizers can serve as great alternatives, which you can get here. However, they shouldn't be your first choice if there is a restroom nearby.
4. Wear Disposable Gloves and Protective Gear.
For those in a more vulnerable group, make sure you take every step possible to protect yourself. Consider buying disposable gloves and full protective gear for your flight that you can directly dispose of afterward. If you are more susceptible to risk, do not hesitate to go the extra mile. You might feel silly, but no one will judge you for putting your health first - especially now. For disposable protective gear from disinfecting wipes to gloves, check out EDG Sales International.
5. Wipe Down Seats and Bring Your Own Blankets.
Most planes go through thorough sanitization before and after each flight nowadays. However, it would still be advisable to bring alcohol wipes to clean your seats, tables, and armrests with in case professionals miss a spot. Bringing your own blanket for the flight is also a good idea for long-haul flights, although it would be better to avoid using one at all. Blankets easily attract dirt, and germs tend to stick to their surface so they will be harder to clean afterward.
6. Choose a Window Seat.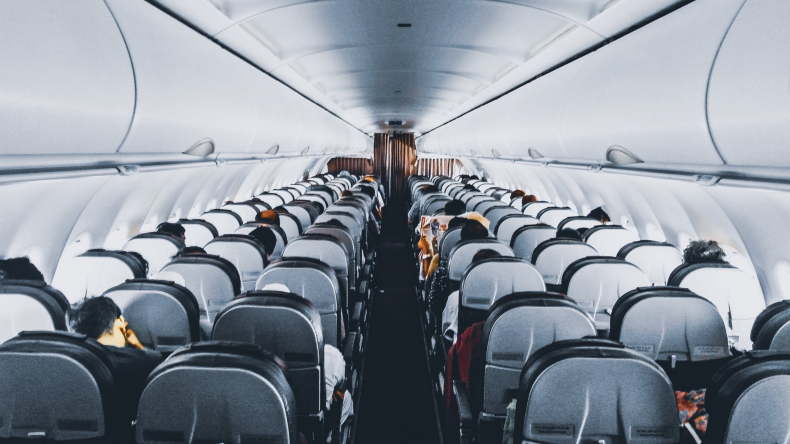 The risk that lies in air travel is crowding, particularly when everyone is boarding the plane to claim their seats. Taking the aisle seat may no longer be beneficial even if you can leave the plane quicker as you will in turn expose yourself to the crowd. Choose a window seat if available so you can be further away from other people. Also, ask the airline to make sure you maintain a proper distance from other passengers. If your flight is full, consider your vulnerability to health risks and look for an emptier flight instead.
7. Make the Right Preparations Beforehand.
Carefully check the necessary documents for your destination and prepare everything accordingly. Some destinations may require a negative COVID-19 test, so do proper research to avoid panicking at the airport. Give yourself a 3-hour window, as well, since COVID-19 has slowed things down tremendously due to limited staffing. Go early to give yourself more time.
Some airlines have also limited the items you are allowed to bring on board as the overhead compartments are currently closed off for passengers. You may only be allowed to bring a camera, a laptop, a purse, or an umbrella, so you may have to check in some of your electronics. Pack carefully and read the rules for your specific airline. For transit flights, make sure you read the rules of your transit airports as different airlines and airports may have different rules. Take the time to really read everything beforehand to prepare yourself better for this uncertain time.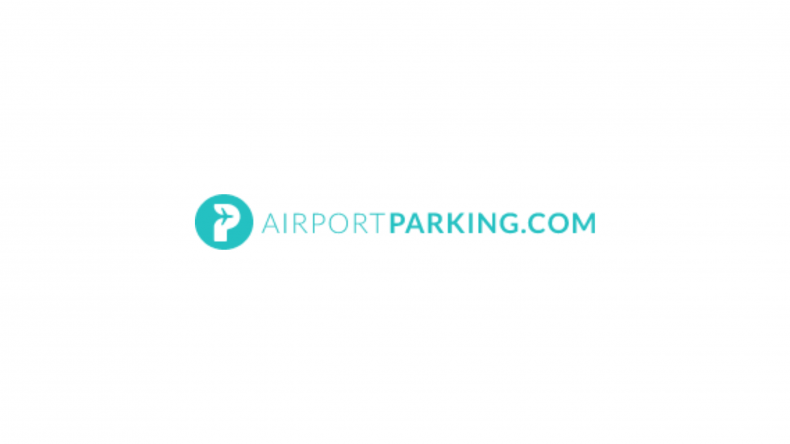 All of these tips will help ensure a smooth and stress-free trip during the pandemic. Another thing you need to bear in mind is parking. Airport parking is often more stressful than the flight itself. You have to look for any available option, which can be expensive, or you have to find a spot farther away and stumble your way to the airport.
This can add unnecessary stress to your trip, but it is also something that AirportParking.com can easily fix. Instead of experiencing the anxiety of having to leave home extra early to hunt for a parking spot, AirportParking.com lets you pre-book a spot for an even more hassle-free journey.
AirportParking.com is part of the Manchester Airports Group, bringing affordable parking to travelers with ease. Their service covers 440 parking lots in airports across the US and Canada, and the number keeps going up weekly. With the help of AirportParking.com, you can park your car at a safe and secure parking lot, then take a shuttle that will drop you off at the airport so you do not have to worry about a thing. It takes a huge burden off of frequent travelers and reduces the risk of being exposed. They also offer big discounts and have a dedicated customer support team to ease your worries and answer your questions at any time.
If you are having second thoughts or suddenly cannot travel, you can also look forward to free cancellations. AirportParking.com makes air travel easier and stress-free, and you can take care of everything from the comforts of your own home.