Sponsored Article
Trick Or Treat! Check Out These Delicious Halloween Gift Baskets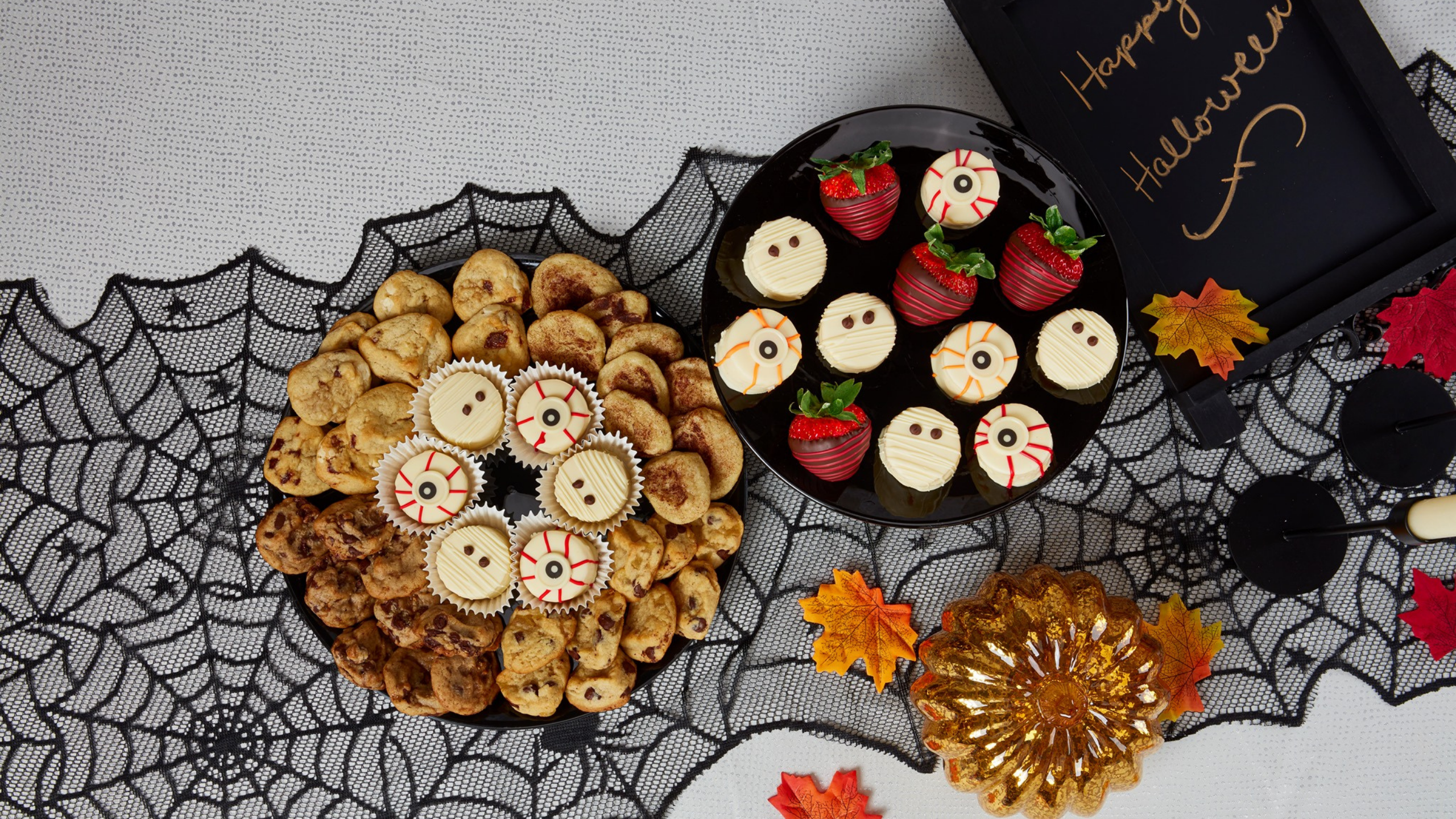 The Halloween spirit is here, but it will look very different this year, with the usual zombie hordes, pumpkins, and skeletons not roaming the streets but staying indoors instead. But even with masks and social distancing, there's still plenty of opportunities to have fun with the family.
Whether you decide to take your kids trick-or-treating or not, you can enjoy these delicious treats from Edible Arrangements! Make way for these 10 devilishly delightful gift baskets for Halloween that you and your loved ones will enjoy.
Amaze Your Guests With This Incredible Fruit and Chocolate Arrangement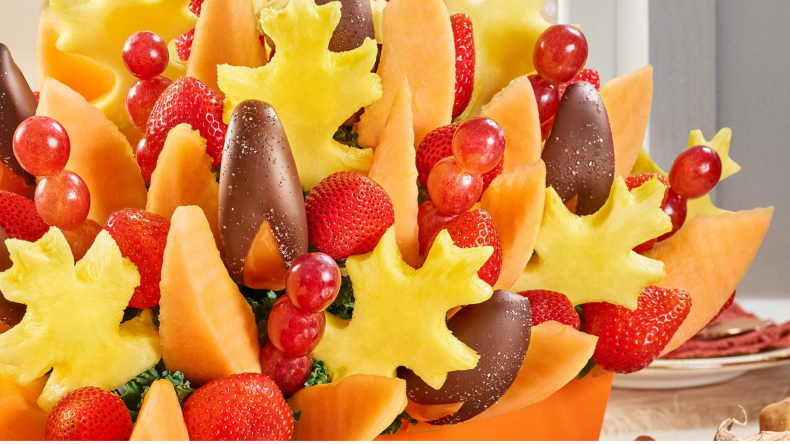 Halloween can be a scary time, but this year, leave the scaring to the trick-or-treaters and enjoy delicious gift baskets with all the best sweets. Impress your loved ones with this Cheesecake With Chocolate Dipped Fruit Box ($37.99), a delightful selection of fresh fruit, chocolate-dipped fruit, and creamy dollops of whipped cream.
This Petite Berry Batty Bundle ($59.98) will haunt you with every delicious bite, in the best way possible! With chocolate-dipped strawberries, cantaloupe balls, grapes, and bat-shaped pineapple slices, this sweet treat will not leave you quivering with fright but will delight all of your senses.
Don't Like Chocolates? Try Another Incredible Fruit Arrangement (Minus the Chocolate)
Delicious Party by Edible Arrangements is a stunning display of fresh fruit, perfect for those who do not want to ruin their diet. This arrangement would make for a great centerpiece with multi-colored grapes, honeydew wedges, orange wedges, pineapple daisies, pineapple stars, strawberries, and more succulent fruits on your dinner table.
You may also try their Fresh Fruit Delight or Field of Daisies. The fruits are picked at their freshest, then assembled into a delectable piece of art right in your home - or wherever the party is! It comes with free delivery just in time for Halloween, so what are you waiting for?
Share a Gift That Screams Halloween Fun!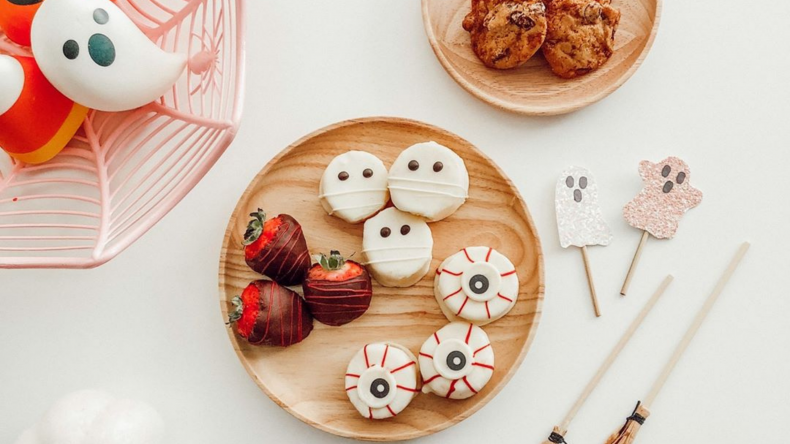 Halloween is a spooky yet fantastic holiday that brings loved ones together to have some good-humored fun. It's also a great time to huddle around and dive into crunchy cookies and mouth-watering candy. This Spooky Sweet Cookie Bundle by Edible Arrangements has all of that. Halloween will never be complete without a bit of trickery, so go all out and celebrate big with this beautiful Halloween bundle.
Create Your Own Desserts Box and Get a Surprise Treat!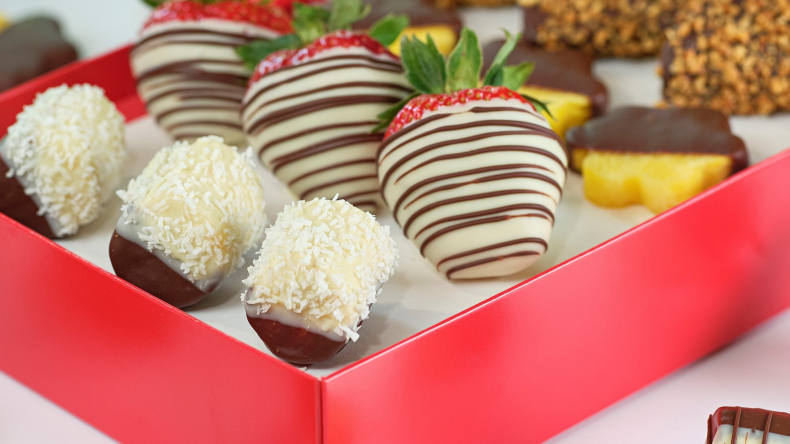 With the Create Your Own Desserts Box, the possibilities are endless! You can choose from a variety of delicious baked goods, chocolates, assorted handcrafted cookies, salty Bavarian pretzels dipped in chocolate, semi-sweet chocolate-dipped bananas, or gourmet chocolate-dipped fruit. They use 100% real chocolate in all of their dipped fruit arrangements, and you can choose between white and semi-sweet chocolate. Amaze your friends and family with their surprise pick option where you can pick a surprise treat.
Gift Your Loved Ones With This Shareable Treat Basket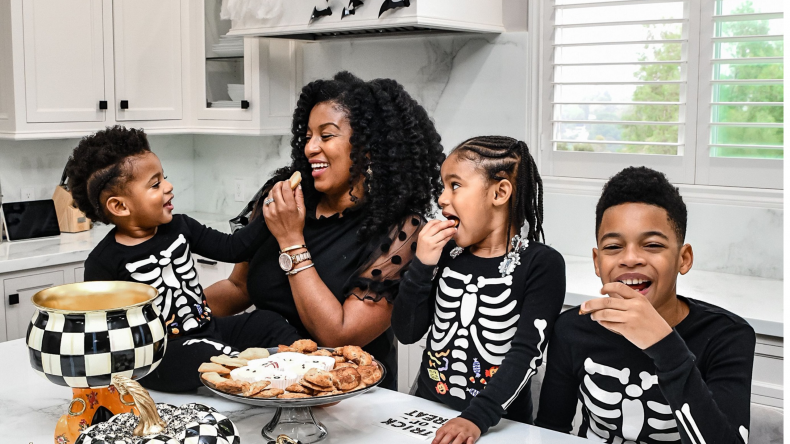 Surprise your loved ones with a shareable luscious gift basket– the Party Platters Bundle Of 3, which includes three platters of gourmet fruits and chocolates. This treat is for everyone to enjoy—packed in a decorated basket and serves 25 to 30 people. All fruits included are fresh and with no preservatives added.
Allow Your Kids to Indulge in Healthy and Delicious Treats
Keeping your little ones healthy this time of the year can be quite challenging with all the sweets and candy lying around. Enjoy the holiday with your kids while seeing that they practice healthy eating habits with this Fresh Eats Sweet Treats Bundle. It has a perfect combination of sweet and healthy treats. You get an assortment of fruits, including fresh grapes, bananas, apples, oranges, and cantaloupes, along with delicious chocolate treats and a bag of crispy popcorn. This bundle is perfect for a spooky Halloween movie marathon with your little ones.
Enjoy the Halloween Spirit With These Spooky Platters
A fusion of the freshest fruits, the most delicious premium chocolates, and the best-baked goodies, this Spooky Platter Duo will make this year's Halloween celebration memorable.
With two platters of baked cookies dipped in white chocolate to look like a zombie's eye, and a second one decorated to look like a mummy, it will undoubtedly bring the Halloween spirit into anyone's home.
It comes with fresh grapes, chocolate chip cookies, pineapple cake eyes, pineapple eyeballs, pineapple mummies, snickerdoodle cookies, strawberries dipped in chocolate, and white chocolate strawberry cookies.
Try This Festive Halloween Platter of Baked Goodies
The Happy Hauntings Bundle is packed with delicious baked cookies and pineapple bites and comes with your choice of Maddy and Maize™ gourmet popcorn.
Ingredients include chocolate chip cookies, snickerdoodle cookies, white chocolate strawberry cookies, pineapple balls, cookies, and mummies. You can also order this Ghoulish Goodies Bundle, which is actually on sale for Halloween!
Spread the Spirit of the Holiday With These Halloween-Themed Treats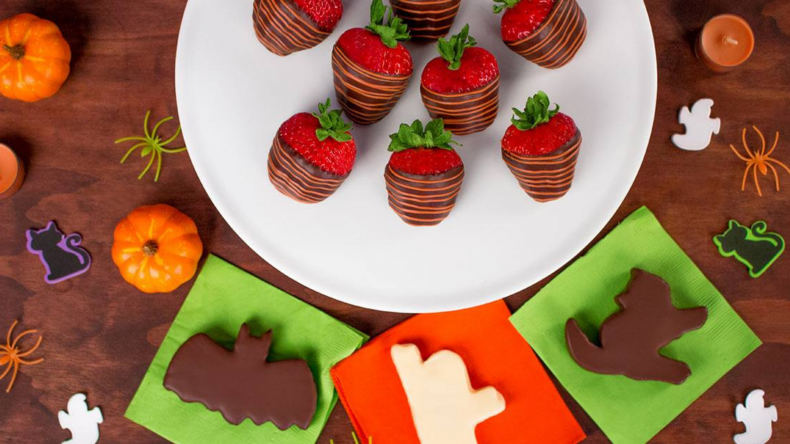 While you may not be able to celebrate with friends or relatives in person this Halloween, it's good to send your warm wishes in packages of sweet treats.
Served up in a festive basket, this Halloween Dessert Platter is spooky, thrilling, and delicious! Send your greetings to loved ones through these Halloween-themed baked goodies.
Be the Most Favorite Person of Your Nieces and Nephews This Halloween
Just because we are confined to our homes these days does not mean you cannot celebrate with your nephews, nieces, relatives, or friends. Be a part of their Halloween experience by sending them a gift basket. This Spooky Sweet Platter is perfect for adults and kids alike—a sweet treat with a spooky theme perfect for the holiday!
Candies and treats are one of the best parts of Halloween, but you don't need to wait until the end of October to enjoy these treats and send them as a gift to your loved ones. You can enjoy them all year long, during kids' parties, and even just for the fun of it.
Edible Arrangements

offers festive collections that will delight everyone—kids and kids at heart.
We may earn a commission from links on this page, but we only recommend products we back. Newsweek participates in various affiliate marketing programs, which means we may get paid commissions on editorially chosen products purchased through our links to retailer sites.