Sponsored Article
Turnkey Real Estate Continues Its Winning Streak As the Best Investment Choice During a Pandemic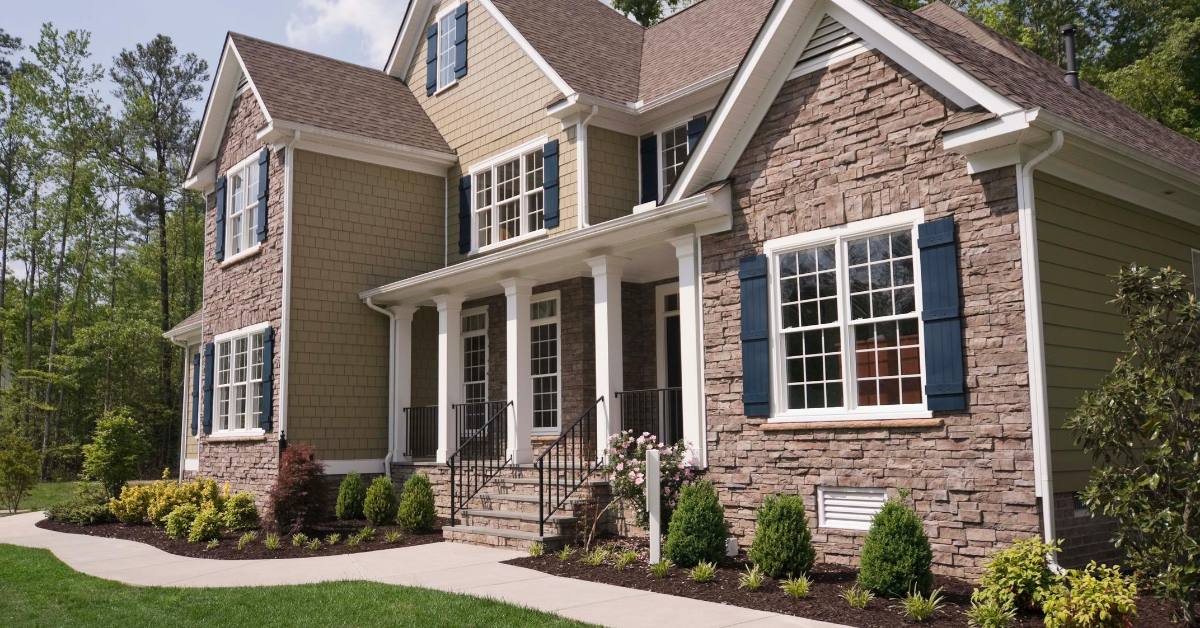 It's no surprise that during this coronavirus pandemic, investors and would-be investors are uncertain about where to put their money. Lots of businesses are closed, some have succumbed to bankruptcy, and others have declared they won't be reopening even after the COVID-19 pandemic is over.
But while some investments are failing, the residential rental market—and turnkey real estate, in particular—remains stable, with investors seeing tremendous success. Agents all over the U.S. are reporting that despite the pandemic, the rental market has remained relatively active. In some areas, such as in the Washington area, rental listings declined by almost 14 percent for March through May 2000, compared with a year ago.
Roofstock, a specialist in single-family rental properties, is one company that is helping individuals find turnkey real estate that will let them earn rental income as soon as they close.
What Is Turnkey Real Estate?
Turnkey properties are ready to rent out or may already have a tenant once purchased. You just need to "turn the key." These real estate properties have been repaired and renovated, so a tenant is ready to move in any time and you can start earning money right away.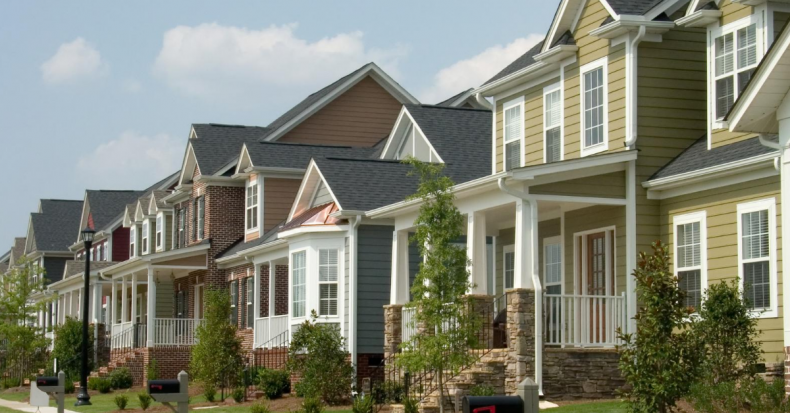 Key Advantages:
One of the quickest ways to generate passive income through rental. Since they are rent-ready or have an existing tenant in place, it takes little to no time to obtain a tenant.
Excellent long-term investment with a continuous flow of revenue.
Minimal or no repairs needed in the first few years.
Why Invest in Turnkey Real Estate During a Pandemic
For new investors looking to tap into the real estate market, turnkey real estate is an excellent way to start even during hard times such as the current pandemic. The same is true for experienced real estate investors wanting to easily grow their portfolio.
Demand for Rent-Ready Homes
During this pandemic period, the real estate investments suffering the most are those in commercial real estate. These are the retail shops and restaurants that are taking the brunt of the negative impact of the coronavirus lockdowns.
The residential rental market, however, can withstand the pandemic's impact on the economy as renters continue and will continue to look for homes that they can afford. People may need to move away from the city as it becomes too expensive. Those who are forced to work from home may also choose to live in suburban areas. Once these people need to move about, they will look for rent-ready properties. This is where turnkey real estate reaps the benefits.
Minimal-Effort Investment
Since turnkey properties are rent-ready, and in many cases, already tenant-occupied, investors do not need to put in too much effort to make this investment generate money for them.
In the Roofstock model, for instance, investors can buy single-family rentals for less than $100,000 from the comfort of their own homes.
Ideal for Long-Distance Investing
One key benefit of turnkey real estate is that investors can purchase turnkey properties from their laptops, ideal for times like the ongoing pandemic where movements have been limited.
Roofstock allows anyone to buy properties remotely or out of state. A remote property manager, fully vetted by the company, will then take care of the rental house for the investor.
How to Invest in Turnkey Real Estate?
Back in the old days, investors would need to travel to see for themselves the property they are looking to buy. Today, you can browse properties online, get virtual tours, and close while sitting on your couch.
Roofstock's marketplace for real estate properties makes this process easier, thanks to its innovative online tools.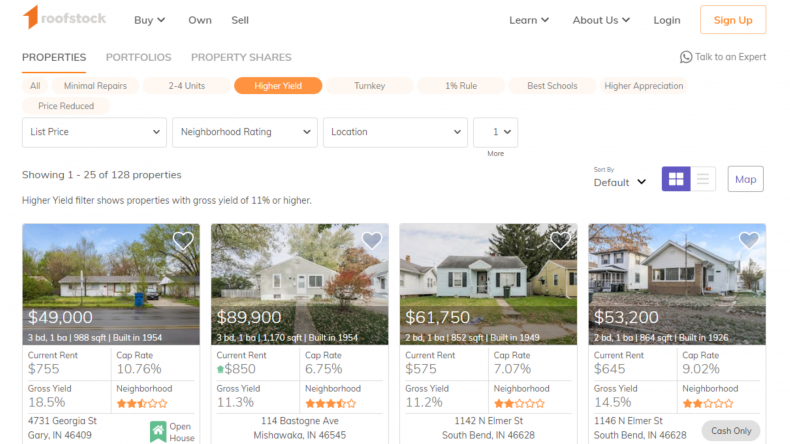 How to Invest in Turnkey Properties Online:
Browse through listings of properties for sale. The Roofstock platform lets you filter to show only Turnkey properties.
Evaluate the properties by viewing them via a 3D tour, reading the inspection reports, and checking the neighborhood rating.
Choose the property you would like to invest in, then simply click "Add to Cart." You can either purchase the property immediately if you like the listed price, or you can negotiate and make an offer.
Close. You will be assisted throughout the closing process until you have the property under your name. This process takes around 15 days if you are paying cash and 30 days if through financing.
Start earning as soon as you close.
How to Ensure Investment Success
Turnkey properties yield excellent passive income with minimal effort, but investors need to think about their options and actions thoroughly to ensure investment success.
Here are some important points to consider to make turnkey real estate investments successful.
Property selection is paramount. Fully investigate everything about the listings and check the income potential in terms of monthly net revenue and property appreciation for the long haul.
Plan for long-term investment. Rental properties will generate money for the long term, and for investors to benefit the most from it, longer holding periods are recommended.
Engage the services of a property manager. This is particularly important when buying turnkey properties long-distance or out of state. The property manager will be your representative in anything to do with the rental, including late-night requests for repairs or tenant disputes.
Takeaway
In times like a pandemic when the economy adversely affects different types of investments, it is reassuring to know that certain investment instruments are able to weather the storm. Turnkey real estate is one type of investment that new and experienced investors can count on as the market demand for it remains stable, and in some cases, even higher during trying times.