Sponsored Article
Two Must Have's For Softer, Smoother Skin
Squalane Immediately Penetrates Pores And Improves The Skin At A Cellular Level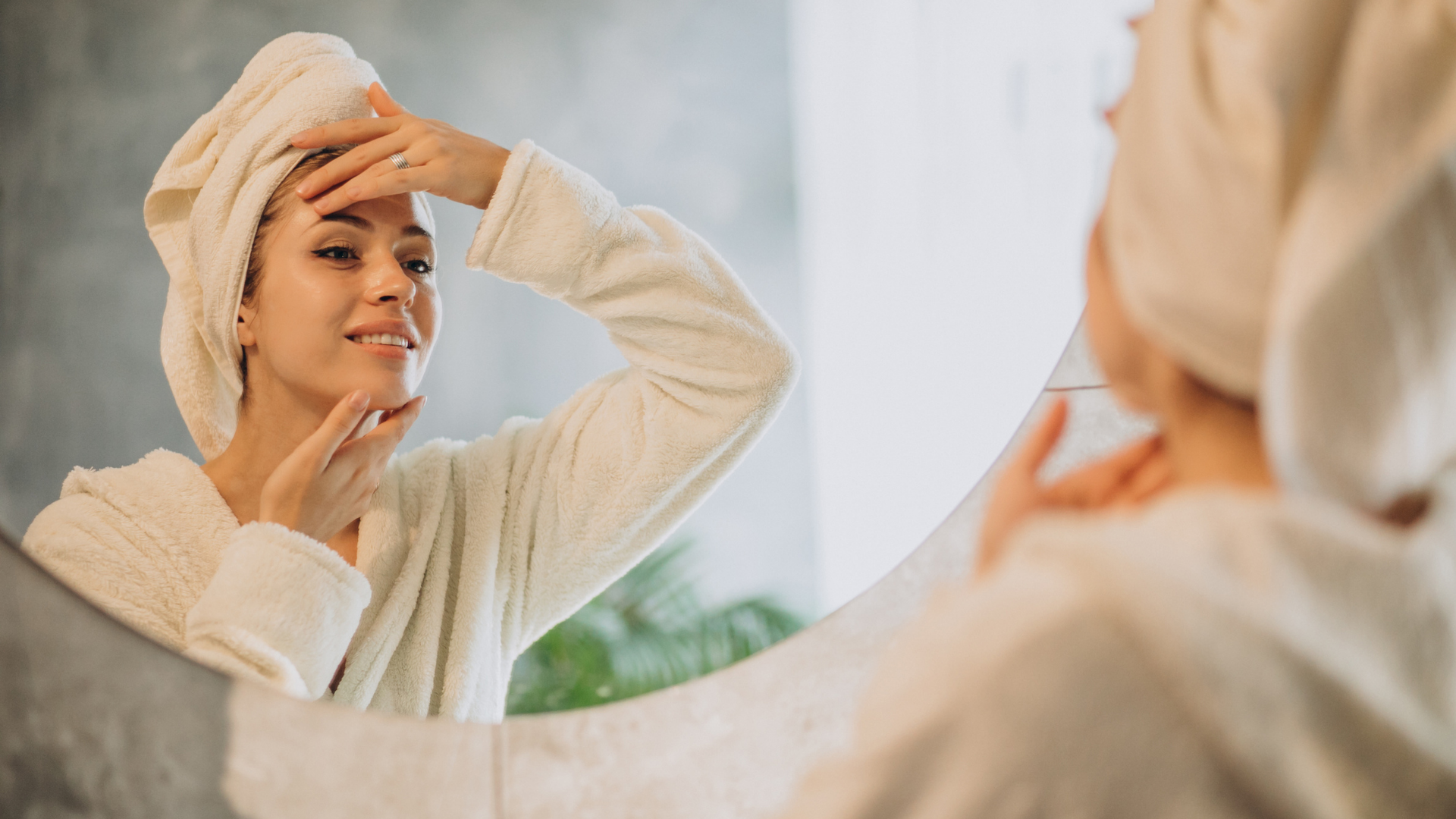 With so many products catering to different needs, many women end up with ten or more beauty products in their daily skincare routines. There is absolutely nothing wrong with wanting to look your best. Skincare products make you feel good inside and out, after all, and that's what matters.
But what if we told you that these TWO Squalane-based skincare miracles can replace several steps in your current skincare routine and make your life easier?
Introducing the top two must-haves for softer, smoother skin from Biossance – Squalane + Lactic Acid Resurfacing Night Serum and Squalane + Omega Repair Cream.
What Is Squalane?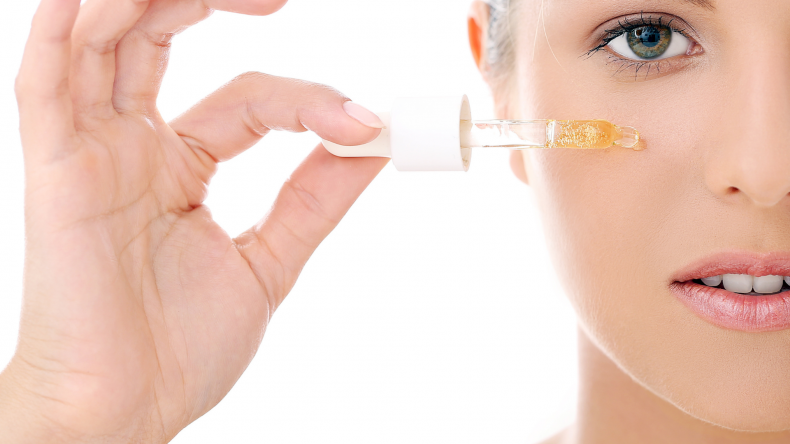 The best skincare products are made of ingredients that the skin instantly recognizes and happily absorbs. Biossance's Squalane is a 100% vegan wonder ingredient derived from fermented sugarcane; it undergoes the careful process of hydrogenation, resulting in an ultra-hydrating oil called Squalane (with an "a") that the skin instantly recognizes and absorbs.
Present in both humans and plants, squalene is harvested from olives and rice bran. There have been illegal harvests of squalene from shark livers since they contain a large quantity of the naturally occurring ingredient.
Biossance only uses plant-based Squalane harvested from sugarcane.
Who Can Use Squalane?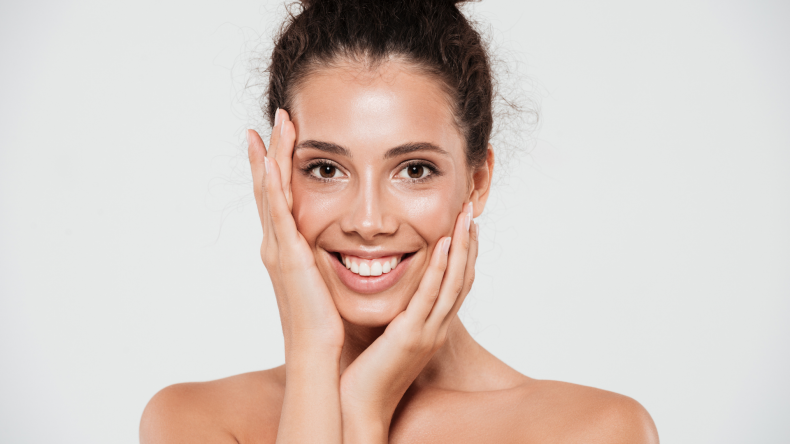 Absolutely everybody can use Squalane-based products. Squalane mimics our skin's natural sebum or oil, which helps to control natural oils. Squalene is naturally present in humans, so its plant-derived alternative, Squalane, is instantly recognized and absorbed by the skin.
Over time, the body produces less and less of Squalene. Both men and women may notice dryness as a result, when in their youth their sebaceous glands produced plenty of natural oils. Squalane is perfect for both older men and women who want to address their body's lack of Squalene production.
Squalene is a natural sebum produced by our sebaceous glands, but it can also help people dealing with oiliness. When the skin absorbs Squalane, it produces less of its own, making it a great choice for anyone struggling with oily skin. Treat Squalane more like a natural oil controller – it always gives your skin just enough to stay soft and smooth.
When Should Squalane Products Be Applied?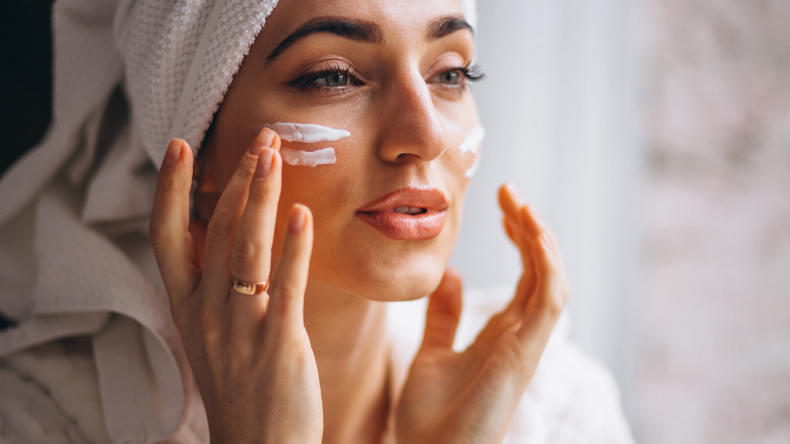 Squalane can be used as a face oil at the end of your routine, or as a replacement for your moisturizer, especially for those with oily skin. Squalane is also a great compliment to other products, making sure to lock in hydration and make actives, especially, work harder as seen below in these two products.
Squalane + Lactic Acid Resurfacing Night Serum is best used at night before sleep followed by your favorite moisturizer if you're looking for extra hydration.
Squalane + Omega Repair Cream can also be applied at night for a super nourishing and restoring overnight cream.
Both squalane-based products are perfect stand-alone moisturizers that can provide hydration all day and night. If used during the day, don't forget to apply sunscreen lotion with SPF 30 or higher.
Where Can I Get Squalane?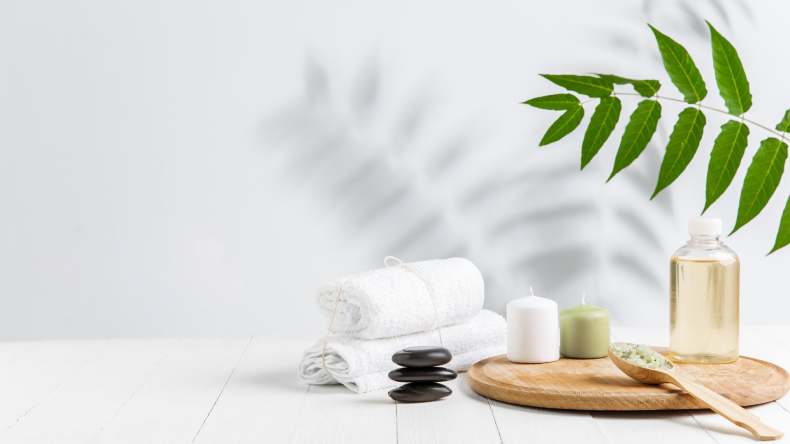 Squalane-based skincare must-haves are available at Biossance.
Choose from over a dozen squalane-based skincare products depending on your needs. 100% Squalane Oil is also available if your focus is entirely on managing your skin's natural oil production. Both Squalane + Omega Repair Cream and Squalane + Lactic Acid Resurfacing Night Serum are available at Biossance.
Unlike other brands, Biossance only uses Squalane that is 100% harvested from fermented sugarcane. This is a much safer and much more ethical alternative than squalene harvested from shark livers.
Squalane-based products from Biossance are safe for all types of skin, even sensitive ones.
Two Must-Haves For Softer, Smoother Skin
Squalane + Lactic Acid Resurfacing Night Serum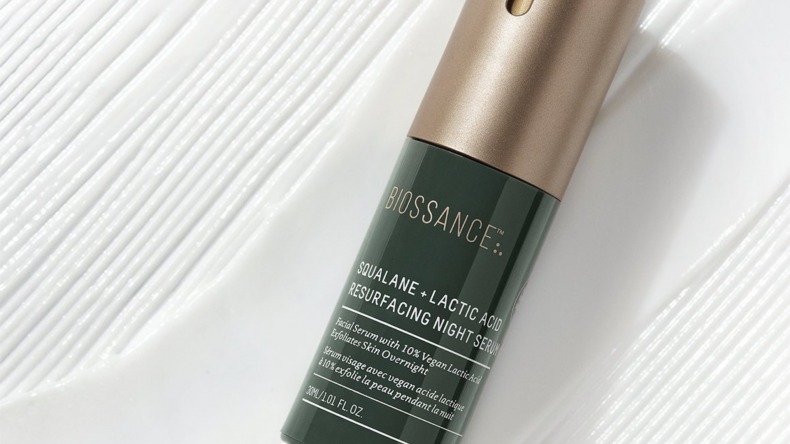 Get yourself a must-have skincare product that has been honored in the Women's Health Beauty Awards 2020.
The Squalane + Lactic Acid Resurfacing Night Serum is proven to deliver dramatically smoother, more luminous skin overnight. Like other Biossance products, this lactic acid resurfacing night serum is vegan, cruelty-free, and paraben-free.
Massage 2 -3 pumps of lactic acid resurfacing night serum into your skin at night to boost the skin's renewal process for a refreshed, "I-woke-up-like-this" glow. Remove the physical effects of daily stressors on your face and restore a healthy-looking complexion.
Experience impressive results overnight with Squalane + Lactic Acid Resurfacing Night Serum.
Squalane + Omega Repair Cream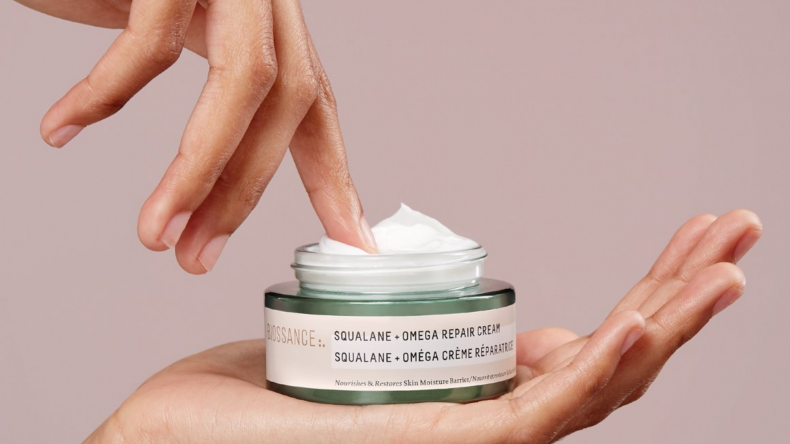 Squalane immediately penetrates pores and improves the skin at a cellular level. Meanwhile, omega fatty acids are a plumping, hydrating, and restoring group of fatty, moisturizing molecules easily absorbed by the skin. Put both wonder ingredients together, and you have the ultimate skincare repair solution.
Squalane + Omega Repair Cream combines the power of squalane, omega fatty acids, and other natural-sourced ingredients like Acai Berry Sterols to produce exceptionally hydrated, plump, and smooth skin. All the suitable lipids used for this omega repair cream mimic and support the skin's natural moisturizers. It leaves skin radiant and improves the appearance of fine lines for a healthy-looking complexion without leaving a greasy after-feel.
Smooth rough texture, diminish the look of fine lines and revive the skin for a youthful glow with Squalane + Omega Repair Cream.