Sponsored Article
The Ultimate Guide to Shopping for Back-to-School Supplies 2020
Equip your kid to jump back to school with the help of our handy school supplies guide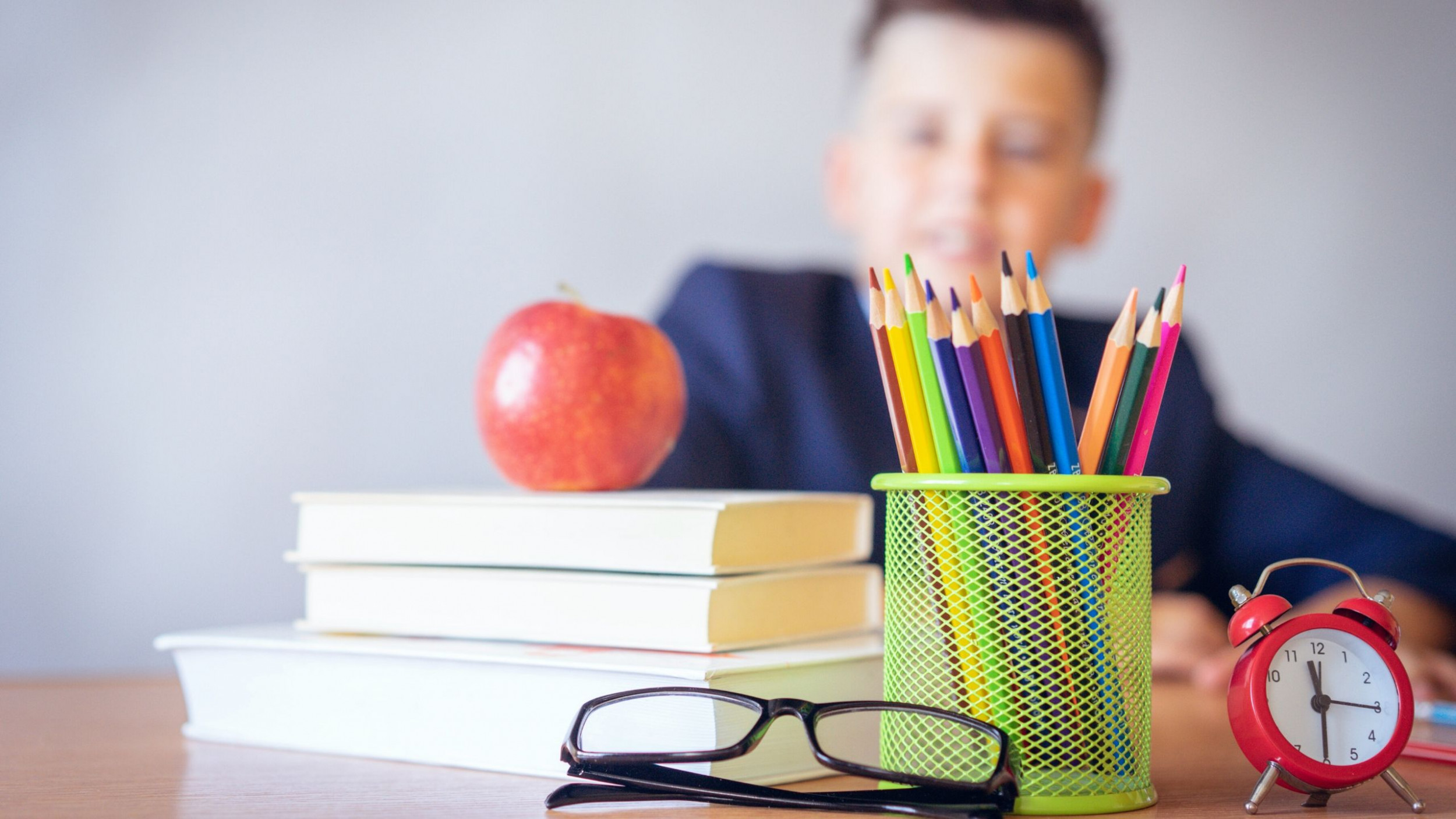 Back to school season is always an exciting, albeit chaotic, time for the whole family. The few weeks before a child's return to school is typically a whirlwind of activities, involving everything like getting new haircuts, visiting the physician, double-checking the school registration, and of course, shopping for school supplies.
These days, going to school and shopping are a completely new experience in the wake of the coronavirus pandemic. Retail stores are starting to open across the United States, but safety precautions and social distancing make it a far cry from shopping in the past.
When it comes to education, the rest of the year remains uncertain. According to UNESCO, more than 190 countries shut down schools as a response to the coronavirus outbreak, leaving 1.57 billion students stuck at home. Online learning is currently being implemented, while officials figure out how to make schools a safe environment for a return to in-person learning. Several states in the United States are already exploring the possibility of reopening within the next few months.
However, one thing is true: whether children are expanding their minds at home or in school, being equipped with the right tools remains vitally important to learning and development.
Skip the Stores and Shop Online Instead
Herding the entire family to an array of different shops is always a tiresome affair. It's an even bigger challenge in the coronavirus landscape with guidelines that recommended shoppers to follow social distancing, regular hand washing, and the wearing of face masks.
Sounds like a drag? Give yourself a break and avoid the mad dash at the stores this year. Instead, shop from the comfort of your own home. Online shopping has gained traction over the past few years, so make the trend work for you and surf the web for the best and cheapest school necessities.
There are plenty of online shops that offer a staggeringly wide variety of items that your children will need for the academic year. Look for a school and office supply store for people a strict budget. Discount School Supply, for instance, has always been giving families access to the highest quality products at the lowest possible prices.
Not only is it an excellent place to hunt for great deals, but the discount store is also a user-friendly and intuitive website that's easy to navigate. Parents can shop according to their child's age group or grade level, or go directly to the categories that they need, from arts and crafts to furniture to books and learning sets.
First, the Basic Stuff
So, what do your children need to get through the next school year? Create a checklist of the must-buy school supplies for your back-to-school shopping spree.
Another year means another set of school supplies. While your checklist is bound to change as your kid gets older, there are certain items that are a constant in the bookbag. These are basics that every schoolkid (or even adults) need, so if you see a good deal for these items at any point during the year, it's always a good idea to stock up.
To make sure your child is always ready, buy a good amount of writing and coloring tools at the start of the year: ballpoint pens, pencils, crayons, markers, and highlighters.
Pencil sharpeners and erasers are also a must, as well as notebooks, loose-leaf paper, and index cards to write on. Other goods that should be handy throughout the year include scissors, glue, ruler, and maybe even a calculator for older kids.
Finally, pick a sturdy school bag. Just make sure whatever you buy adheres to school guidelines on bags. Lunch bags, pouches, and pencil cases can help keep your child's new stuff neat and organized as well.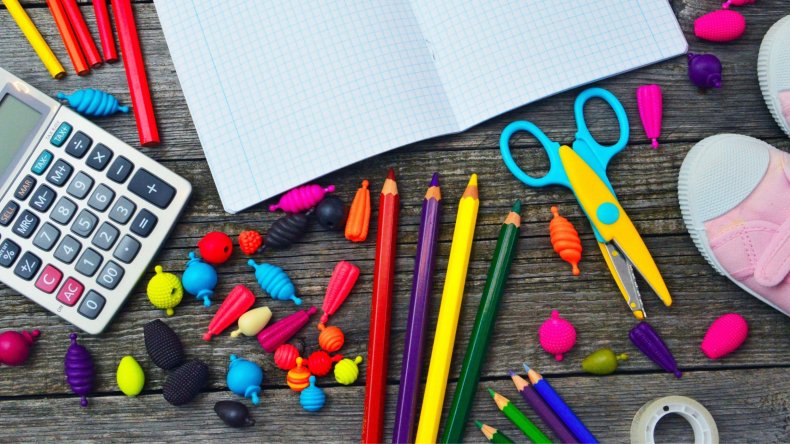 Pack a Personal Hygiene Kit
Now more than ever, it's important to promote proper hygiene to children as the coronavirus is sweeping across the nation. And yes, this goes beyond teaching them to sing "Happy Birthday" twice while washing hands! After all, your child's health and safety in school should always be the highest priority.
Make sure that your child is equipped with a personal hygiene kit in his or her school bag. Some of the items that you can buy for this kit include hand sanitizer, tissue, facial wipes, and soap (liquid or bar).
An extra facemask may be a good precaution these days, then add a toothbrush and toothpaste, if necessary. A small terry cloth towel or washcloth can also be useful, plus a compact toiletry case for all these items.
Discover Specialized Learning Items
We all know that learning isn't confined to the four walls of the classroom. Textbooks and lectures are essential, but there are other tools and experiences that can get students more excited about their different subjects.
Enhance your children's education with books, toys, and even science experiments from Discount School Supply that will make learning fun for the whole family. Get a mobile greenhouse for the budding biologist or a library of colorful books for little bookworms.
For youngsters, there is an extensive range of blocks, flashcards, and puzzles to choose from. Musical instruments, outdoor playsets, and all kinds of arts and crafts supplies are also on the website, giving your child endless options to explore what he or she is passionate about.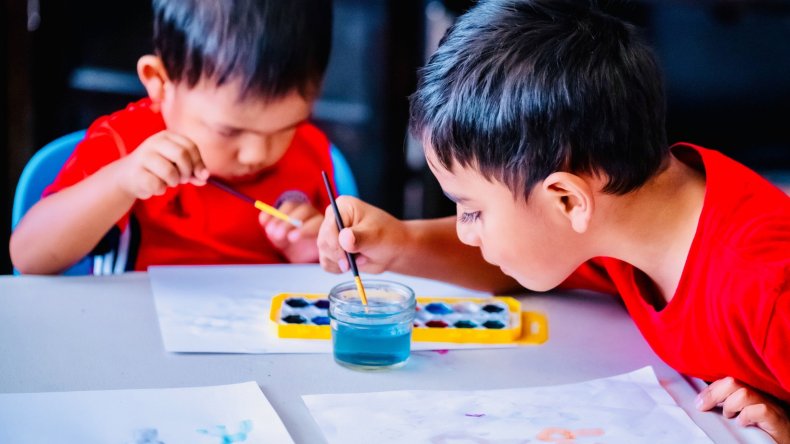 Enjoy Greater Value With Affordable Bundles
With all of the things that parents need to buy at the start of the school year, discovering ways to save money on school supplies can be a huge help.
Make sure to get more bang for your buck by opting to buy Budget Bundles. Depending on a student's interest, there are a variety of endlessly interesting bundles, such as a Vet Set with a toy carrier, a plush dog, a feeding bowl, bone, syringe, stethoscope, and doctor glasses.
Artists enjoy getting a whole bunch of art supplies with just a single purchase, while math and science bundles help kids exercise their mental muscles before tackling their schoolwork.
Make Homeschooling Better With These Must-Haves
Even when the entire family is confined at home, there are ways to make at-home learning fun and effective. Make sure your children aren't falling behind and that they return to school ready by giving them an excellent space for learning at home.
Instead of squeezing together at the dining area or cluttering the living room with all the materials, set up an open and quiet space where the students can focus on tasks.
Look for the best homeschooling furniture, including tables, chairs, shelves, storage spaces, and other cozy additions like beanbags and throw pillows.
Once the necessary furniture is in place, fill it with items that promote the learning experience. Make sure you're well-stocked with basics, such as pens and paper, as well as books and other learning materials from the school that can be used during lessons.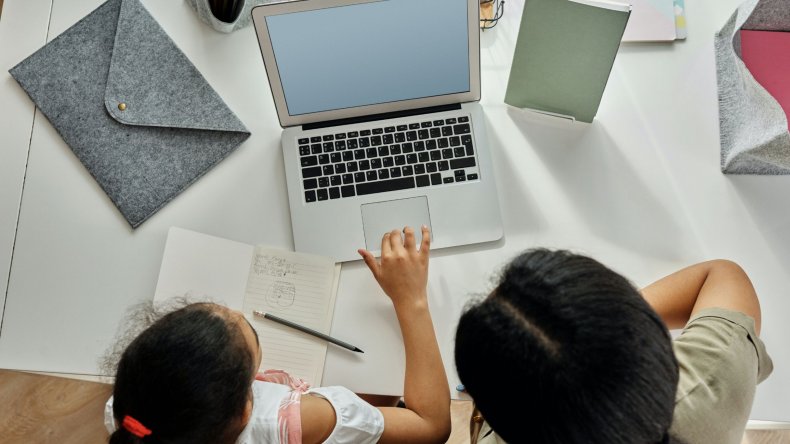 Tips for Affordable Back to School Shopping
It can be overwhelming to look at a back to school shopping list, especially if you have multiple children and you're pinching pennies. Don't worry, there are a few things you can do to make the process more manageable and budget-friendly.
Before buying anything, sit down and make a list of all of your children's essentials for school. Find out their curriculum and school requirements prior to shopping day. Then, commit to a budget, so you can set aside that amount and work around what you have as you shop.
It's also a good idea to do an inventory of all the supplies that you already have at home, so you don't have to purchase anything that is not necessary. When you're looking for these items, it can be surprising to find how many forgotten pens, notebooks, and other useful knick-knacks you have scattered throughout the house.
Do the math and figure out the best deal on each item you are buying—even the ones that aren't on sale. For instance, a pack of one dozen pencils will give you more value than buying just one or two at full price.
Remember that all the extra supplies can always be stocked at home, so that you have access to basic supplies when the need comes up. Better yet, reach out to other parents and ask them if they want to split these bulk deals, so you can all save a few bucks.
Shoppers are also reminded to always be aware of every store's return policy. This is especially important when you are online shopping or buying pricier items as you are hardly every 100 percent positive about what you are ordering on the website.
Fortunately, Discount School Supply allows returns for up to 30 days. This time period gives customers plenty of time to check their purchases and return them, in case of defects or other issues.