Sponsored Article
Update Your Look From Head To Toe With These Spring Must-Haves
You Could Update Your Look From Head To Toe With These Spring Must-Haves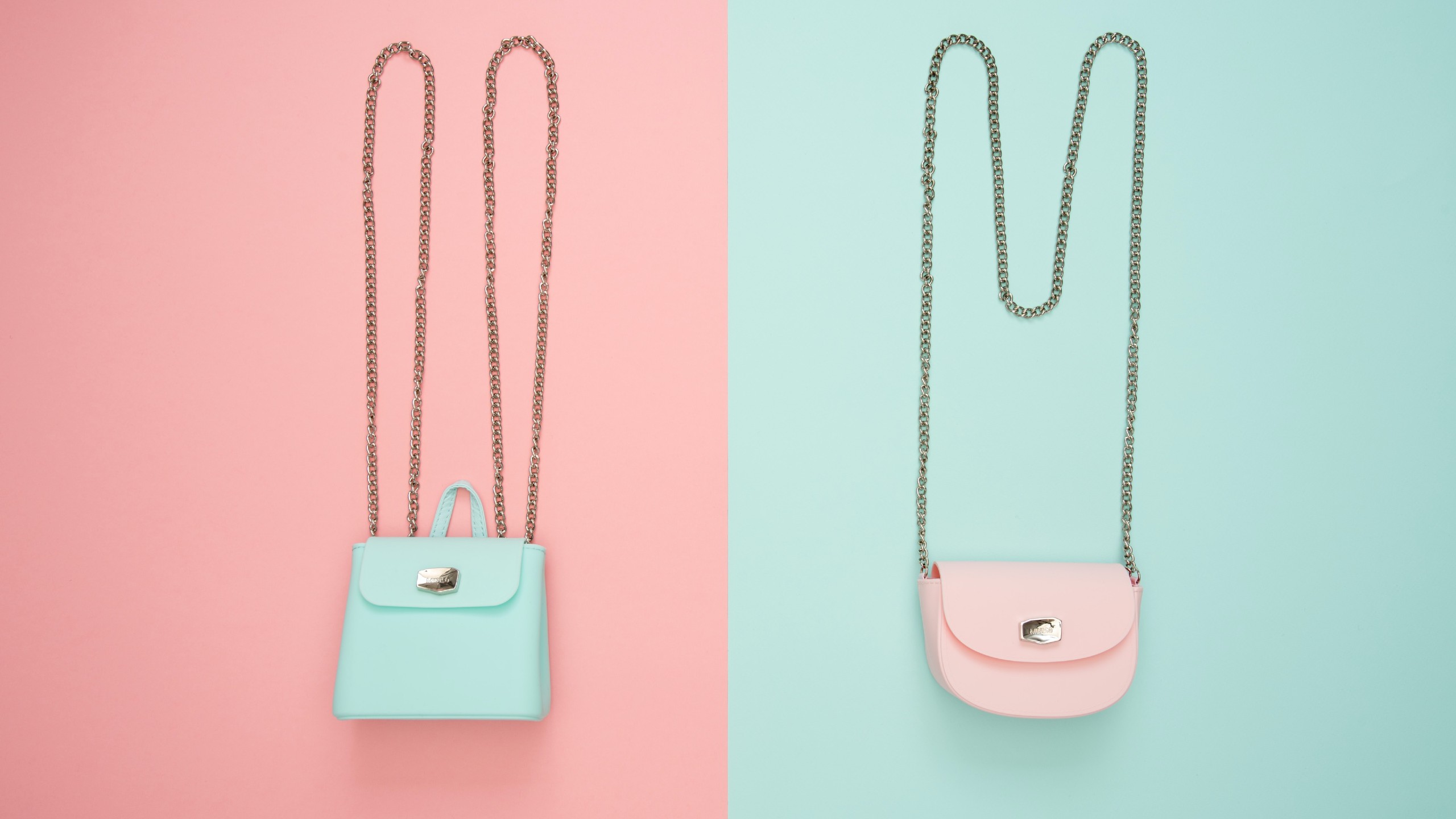 Warmer weather is officially here, and as we welcome balmy temperature and longer days, the most popular looks from the Spring/Summer 2021 runways might also start appearing on the shelves (online and offline). If you're not in the mood for a total wardrobe makeover, you could level up your style with accessories—even if it's just for the audience on your next video call.
Not sure where to start? We've curated ten items that could match this season's biggest designer trends. It's all about fresh twists on staples and hot takes on our new normal necessities. Check them out below.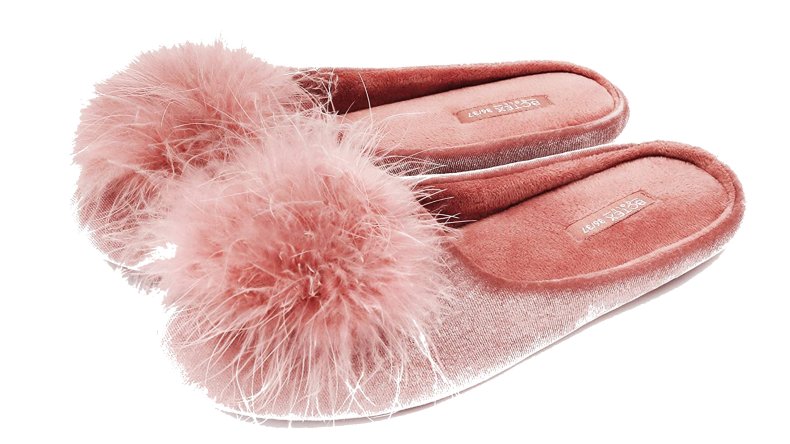 BCTEX COLL Women's Cozy Velvet Memory Foam Home Slippers
From Valentino to Chanel, bubblegum pink is a hot color trend on the Spring/Summer 2021 runways. These adorable pink fuzzy slippers could keep you trendy yet comfortable while staying at home. Leaving the bedroom is optional.
Order it here starting at $19.99.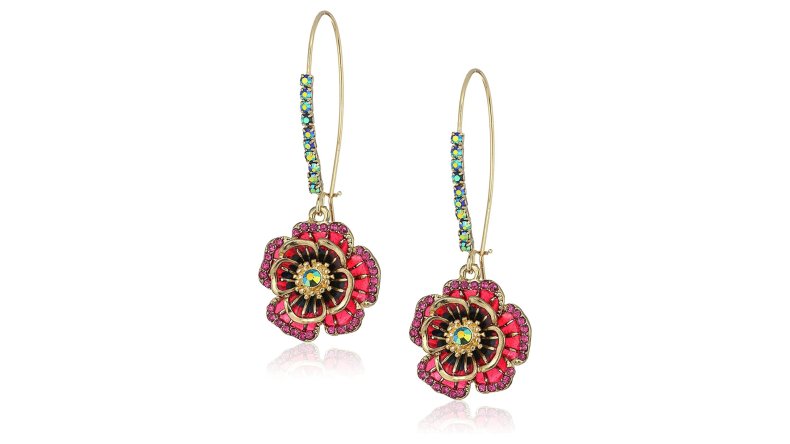 Betsey Johnson Flower Dangle Earrings
Flowers are a beautiful symbol of warmer weather, but this year, you could skip the blooms on your dresses and adorn your ears with petals instead. Big, attention-grabbing blossom earrings are front and center this season—they could make you look glam and sophisticated in an instant when you're suddenly pulled into a cameras-on Zoom call. This drop-dead gorgeous pair from Betsey Johnson is ready for its screenshot.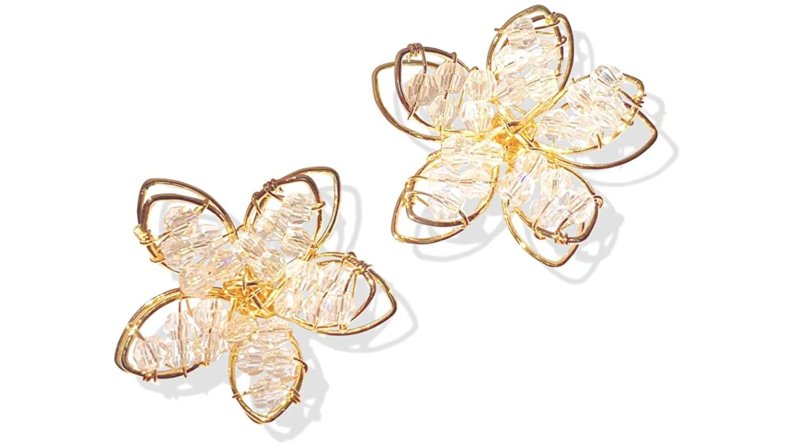 D. Rosse Flower Stud Earrings
If big statement earrings are not your thing, then you could go to the other side of the spectrum with subtle, elegant accessories that could still evoke the beauty of the season of flowers and showers. Nearly all the models in Jacquemus' Spring 2021 show wore pretty gold earrings similar to this pair from D. Rosse. Get your hands on this trendy pair before everyone else does.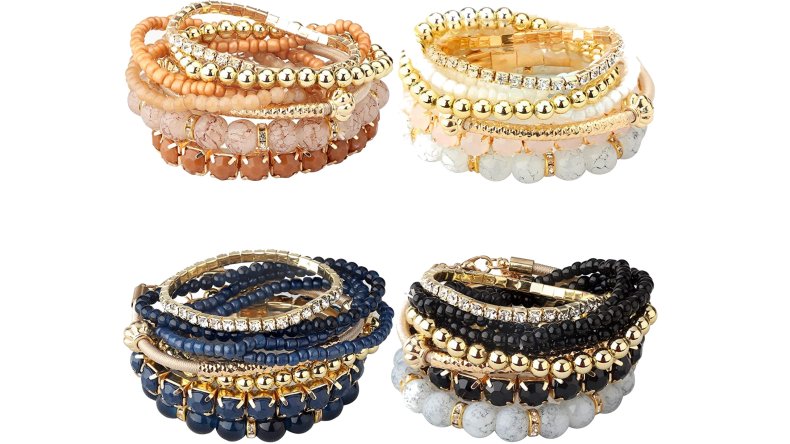 Milacolato Stackable Bracelets (2-4 Sets)
Colorful beads created vibrant arm and neck parties on various designer shows for Spring 2021. With this accessory trend, the only rule is "the more, the merrier," just like these stackable bracelets from Milacolato. You could wear them all at once or just a few at a time—either way, they look gorgeous.
Order here starting at $26.99.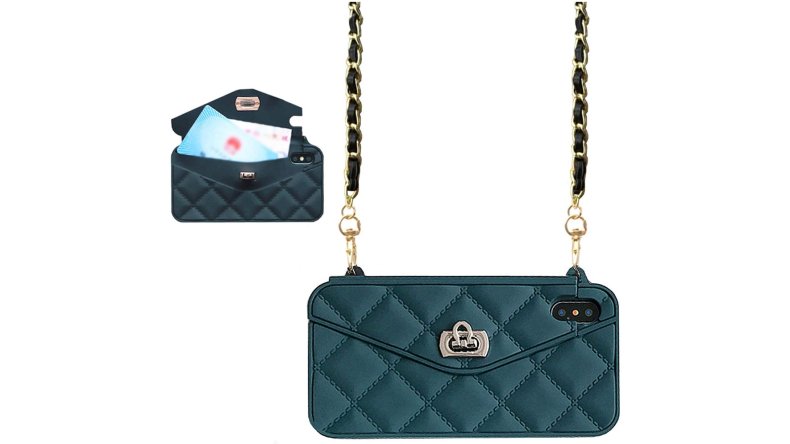 UnnFiko Wallet Case
Gadget glam was seen on major designer runways recently, so don't miss out on giving your phone a glow-up with its very own stylish holder. You could choose from 13 colors and styles with this versatile wallet and phone case with a strap from UnnFiko.
Order this wallet case in green (pictured) at $12.88.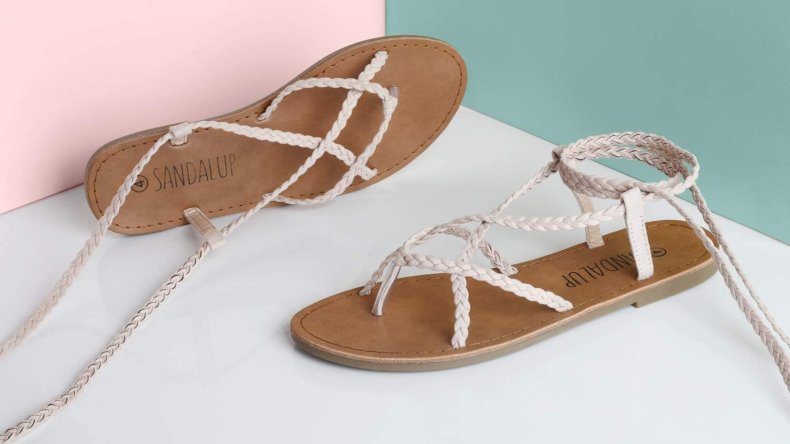 SANDALUP Women Braided Tie Up Sandals
Tie-up sandals (also known as gladiator sandals) are typically a summer favorite, but this returning trend could be too good not to try right away. This beautiful, breezy footwear goes with just about anything, whether you're wearing shorts, dresses, or pants, giving you a vibe that gently hints at the promise of sun, the sea, and soft breezes. Runway versions were heeled and over-the-top, but you could appropriate the trend for your daily outfits with this elegant braided pair. (Tip: we love the Tory Burch vibes of the black colorway.)
Order a pair here starting at $15.99.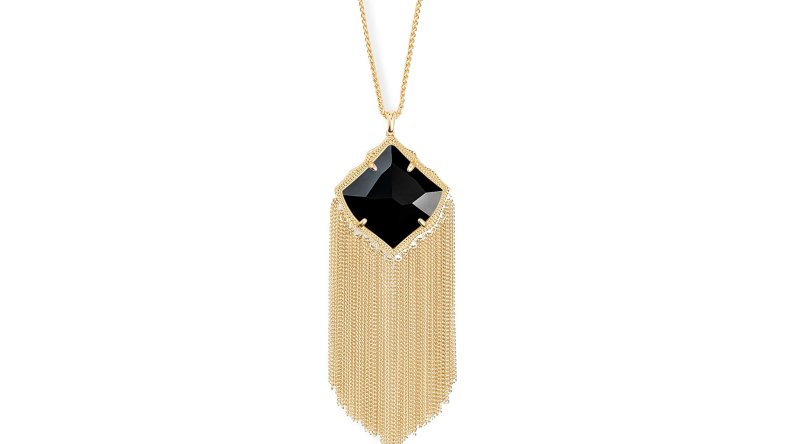 Kendra Scott Kingston Long Pendant Fringe Necklace
Long statement necklaces—especially in gold—were common among this year's headline runway looks. You might like this long pendant fringe necklace from Kendra Scott because it could be a stunning addition to your outfit. This piece could be what turns you from ordinary to head-turner.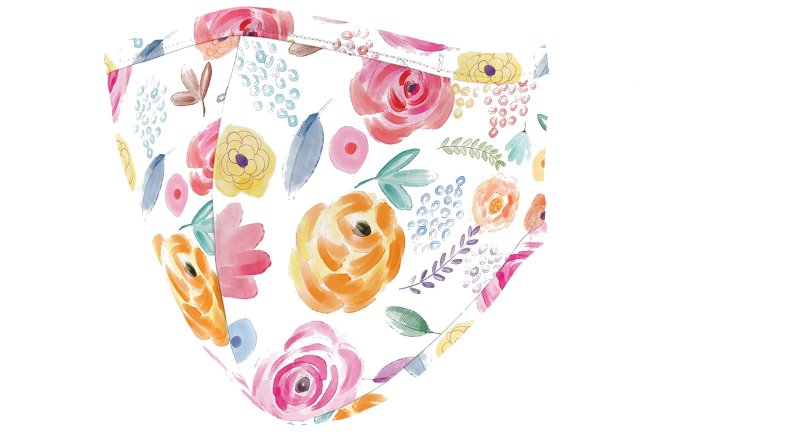 Weddingstar 3-Ply Adult Washable Cloth Face Mask
Masks will continue to be part of our looks this year, for better or worse. Designers churned out their luxe versions of this protective gear for 2021, but you could skip splurging and opt for more affordable versions, like this 3-ply adjustable version from Weddingstar. For only $9.99, you could get more than one to match your many different spring outfits.
Order the watercolor rose face mask (pictured) here at $9.99.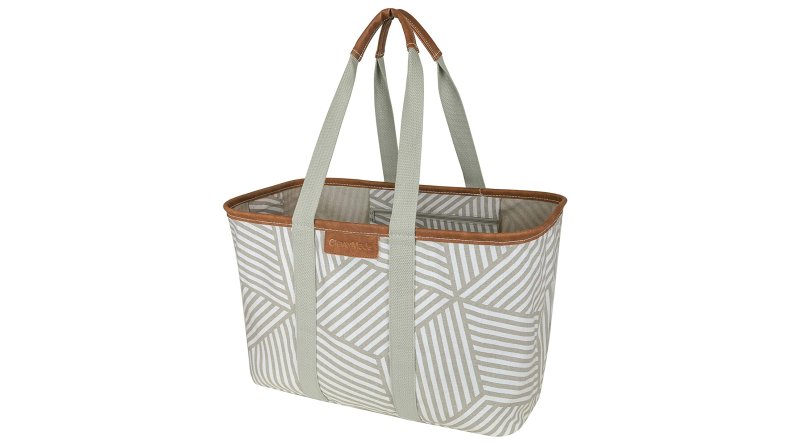 CleverMade SnapBasket LUXE Collapsible Tote
Big market totes were spotted on Fendi and Celine's Spring shows, so you can expect to see more of this bag style all over your Instagram feed soon. Why not ride on this trend, for something that can carry your essentials? We like this 30-liter carryall from Clevermade—it's reusable, collapsible, and made of durable canvas. You could use it when you go on your post-vaccination picnics or beach trips. It also stylishly doubles up as a bag for groceries, the gym, or even work. The possibilities could be endless.
Order this tote bag in geometric taupe (pictured) at $32.99.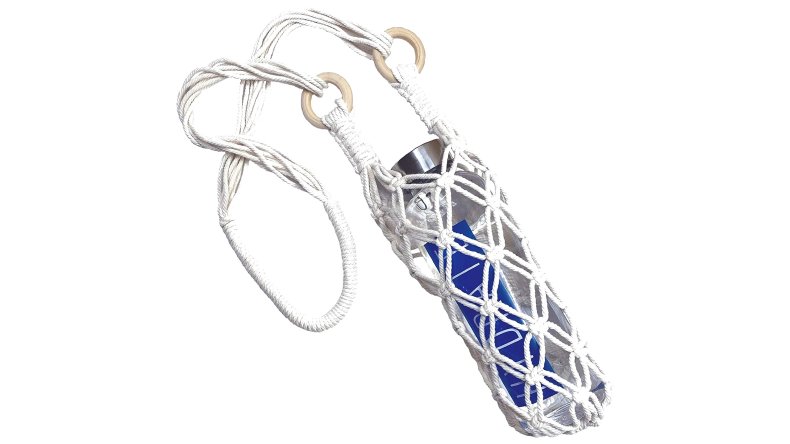 MorVin Macrame Water Bottle Carrier
Designer water bottle holders are now a trend, thanks to Fendi, Givenchy, Balenciaga, and other designers rolling out luxurious flask carriers in all kinds of materials and prints. We found this macrame water bottle carrier from MorVin that looks just as stylish as the runway versions. It could also double as a wine bottle holder, which could make it ideal for a romantic date night right after work.