Sponsored Article
Urban Gardening: 10 Easy-to-Manage Citrus Trees For Your Home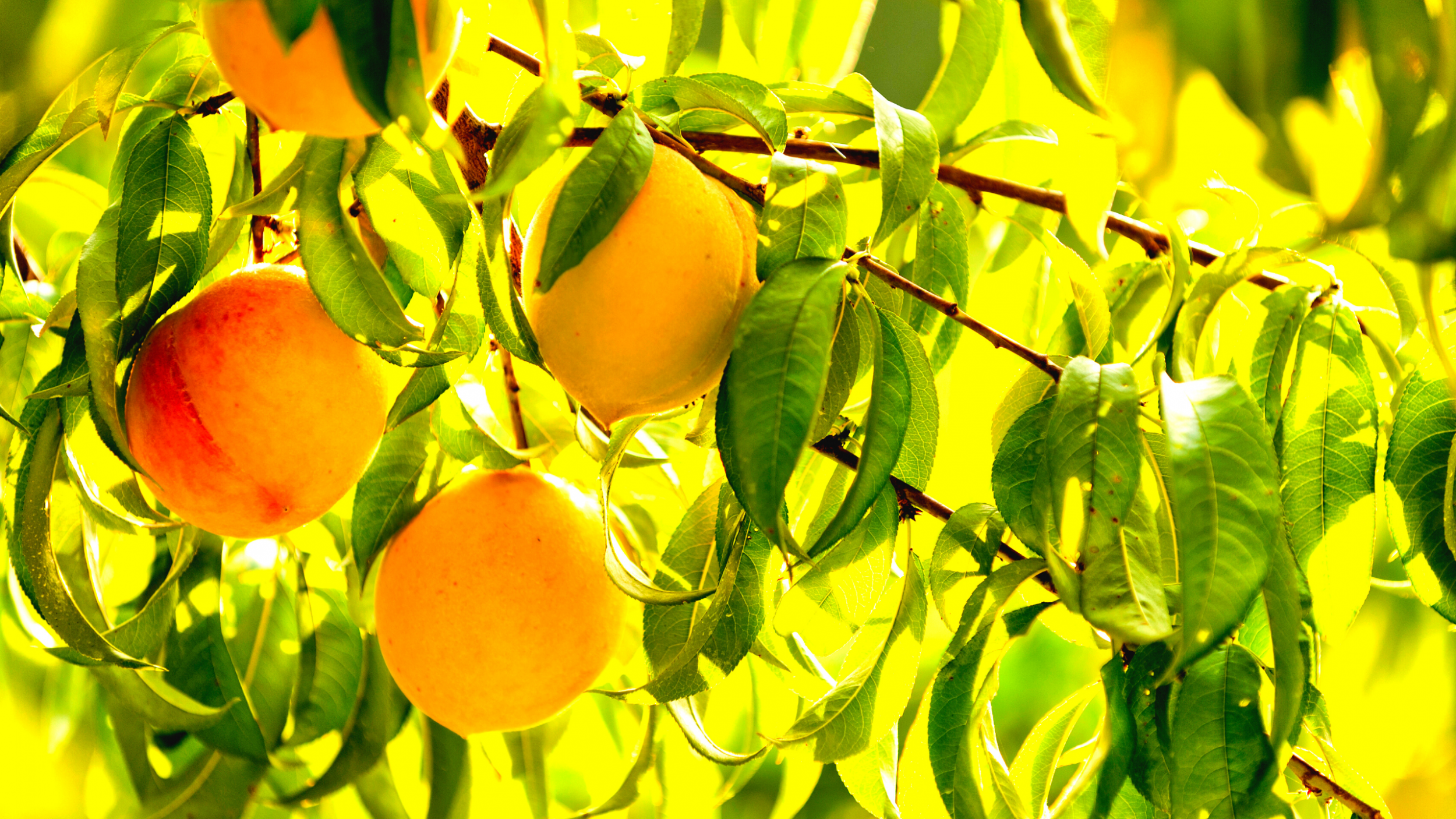 The quarantine can be pretty overwhelming. When you can't go out, and you only have these four corners to circle all day, it could make you feel mad. I mean it's probably what it feels like when you're on a spaceship, but thankfully, we're grounded. Here.
Though the COVID-19 pandemic shifted everybody's lifestyle, this doesn't mean you can't make your space inviting, nature-inspired, and, most of all, aromatic.
If this is what you're looking for, citrus trees are the way to go.
These zesty scents can surround your home and bring you sustenance as well. Now that it's not so easy to go to the grocer for that squeezed orange pulp juice, you can grow your own orange tree and simply pick up one or two as soon as you wake up.
Here are the top ten citrus plants you can order and manage indoors.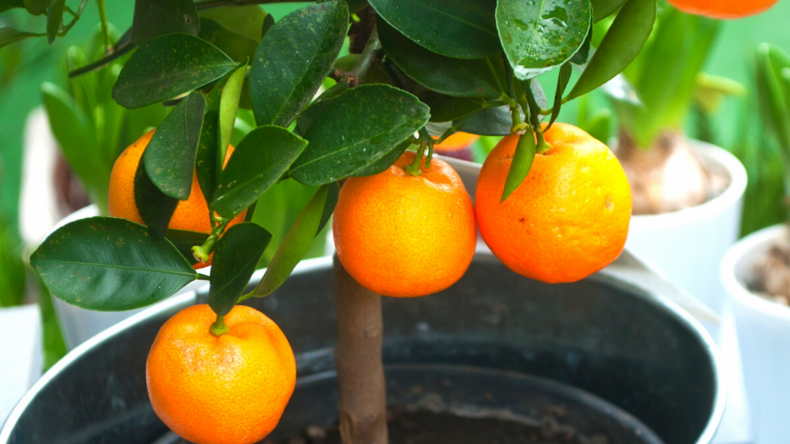 Washington Navel Orange Trees are round-topped, have a somewhat droopy canopy. These fruit trees produce white, fragrant blooms that produce seedless fruit. The flesh of Washington Navel Orange is deeply colored, firm, and delicious. It is also juicy and has a sweet and tangy taste.
Care Advice: When you buy citrus trees keep in mind that although they are cold/drought hardy and need minimal care, it does not mean that they should be neglected and left to grow on their own. If you want your Navel Orange Tree to grow healthy and become a prolific fruit tree, follow the tips we have prepared below so you can start enjoying sweet-tangy, juicy, seedless Washington navel oranges in no time.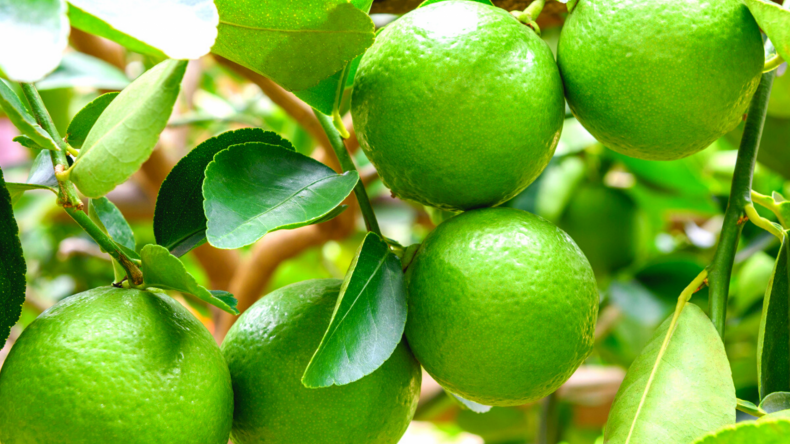 The Dwarf Persian (Bearss) Lime Tree is a moderately vigorous tree with rounded, somewhat droopy yet spreading branches & dense green foliage. These citrus trees produce beautiful & fragrant, medium-sized white with purple-colored flowers that bloom in spring. Persian limes are juicy and acidic with an authentic lime taste.
Care Advice: Getting a dwarf Persian lime tree not only gives you fresh limes within your reach but also provides a natural air freshener due to the refreshing citrus aroma emanating from the blooms and leaves. So if you are planning on buying dwarf citrus trees to grow at home, look for a lime tree and include it in your purchase list.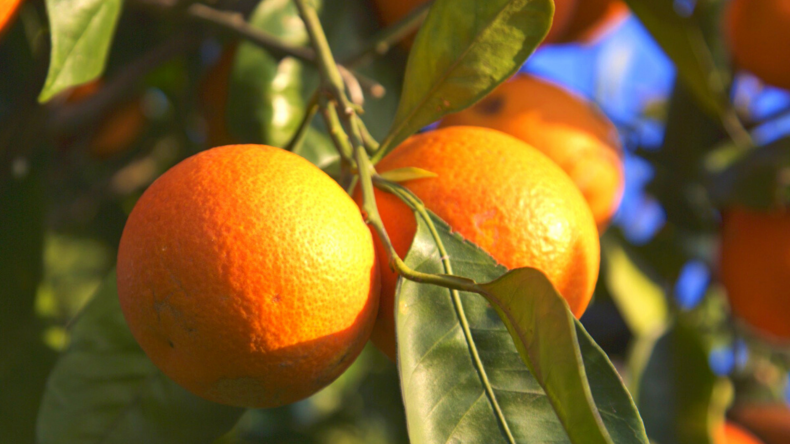 The Dwarf Moro Blood Orange Tree is an evergreen citrus tree with a round top and spreading growth habit. These orange trees produce beautiful, fragrant blooms in spring that are a delight to look upon and smell. Moro Orange Trees produce medium-sized sweet, juicy, blood-colored oranges with little to no seeds.
Care Advice: The Dwarf Blood Orange tree is a low-maintenance, easy to grow a tree that produces abundant terrifically sweet, blood-colored fruit. Make sure that when you order a dwarf citrus tree, that you time it to be delivered in late March when the danger of frost has already passed.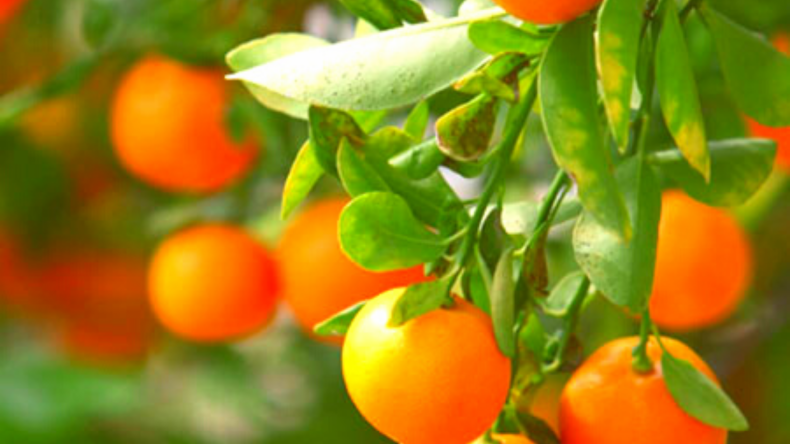 The Clementine Tree is a small, easy to grow citrus that produces sweet, easy-peeling fruit that is juicy and seedless. Clementine Trees reach a mature height of between 8 to 10 feet and a width of about 6 feet. These trees can be kept even smaller by pruning. The Clementine Tree is a moderately fast grower, and its tasty red-orange fruit matures from June through August.
Care Advice: Clementine Trees grow well in a range of tropical conditions. They prefer hot summers and mild winters, and the trees are not particularly susceptible to pests. All of this makes the Clementine Tree easy to grow and maintain. They can be grown in a smaller area and kept to a manageable size with pruning. Their bright white blooms appear in spring and fill the air with their sweet fragrance.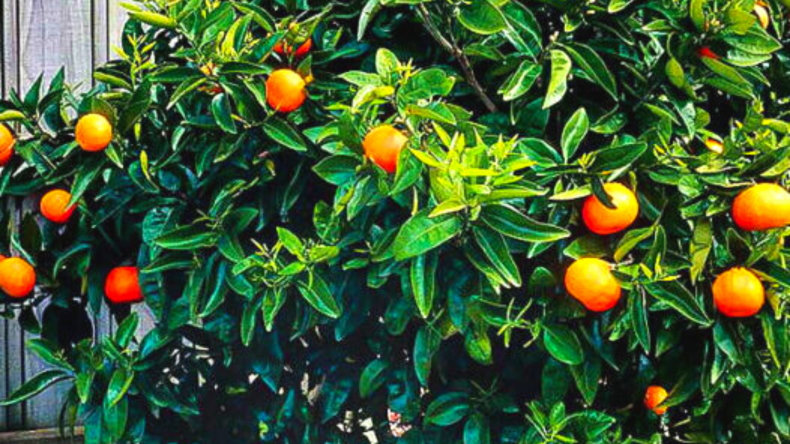 The Seto Satsuma Tree is a type of Mandarin that can tolerate colder temperatures as low as 10 degrees Fahrenheit. Seto Satsumas are virtually seedless, straightforward to peel, have thin skin, and a sweet, slightly tangy flavor. These virtues make the fruit a favorite for eating fresh. The tree's ability to take cold temperatures makes it possible to grow in the ground in USDA Zones 8 to 10, and in a container in colder climates.
Care Advice: When growing a Seto Satsuma tree in the ground, try to choose a spot that is protected from high north winds, either from a building or established plants and trees. Select a sunny location that is well-drained and never has standing water. Dig a hole that is at least ten inches wider than the tree's root ball on all sides. Do not over-bury, and plant so that the surface of the potted tree's soil is even with the surface of the ground once planted.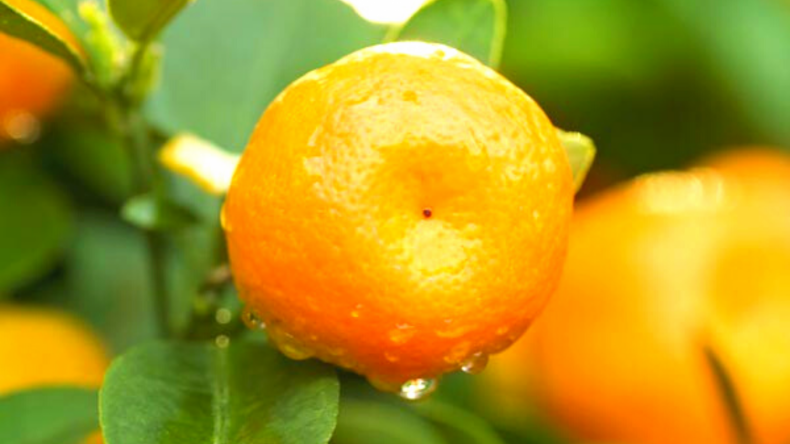 Sunburst Tangerine Trees both produce medium-sized, round fruits with a sunburst shape on the stem end, giving it its name. The fruits have brilliant, dark-orange, easy to peel rind and flesh that bursts with sweet and juicy flavor making them pleasing not only to the eyes but also to the palate.
Care Advice: If you are planning on growing citrus trees, it is best to buy citrus trees from legitimate and trustworthy nurseries who have years of experience in grafting and growing the citrus trees they sell to home growers and enthusiasts.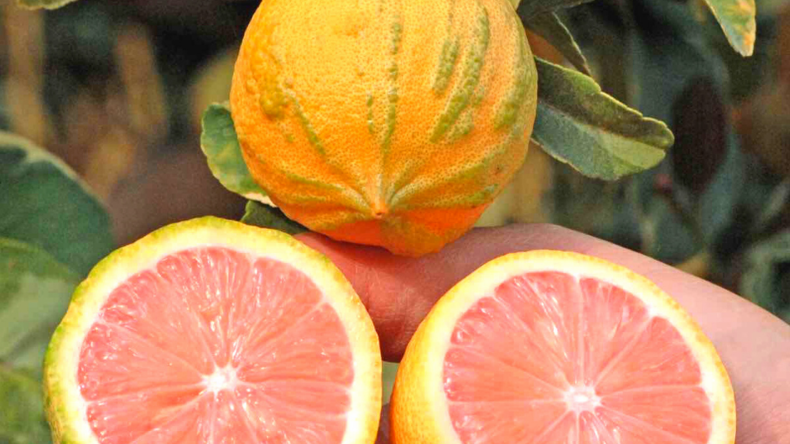 Pink Variegated lemon trees make beautiful ornamental trees because of their glossy, evergreen, green and cream-colored foliage and fragrant white blooms that are in season in spring or fall. They bear low-seeded pink-fleshed lemon fruits that have green-striped rind while still immature.
Care Advice: The Pink Variegated Eureka Lemon Tree is a semi-dwarf, moderately vigorous citrus tree, and like many dwarf lemon and dwarf lime trees, it can fit in smaller areas.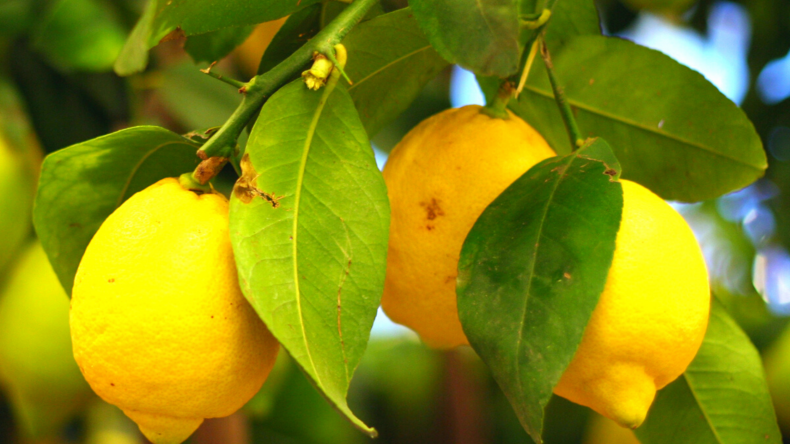 The Meyer Improved Lemon Tree is a hybrid between a common lemon tree and a mandarin orange tree. This lemon tree variety has a spreading habit and is nearly thornless. The fragrant blooms of this lemon tree then turn to medium-sized, orange-yellow, juicy sweet-tart lemons that are in season in fall/spring.
Care Advice: Dwarf citrus trees and standard-sized citrus trees need almost the same type and amount of care.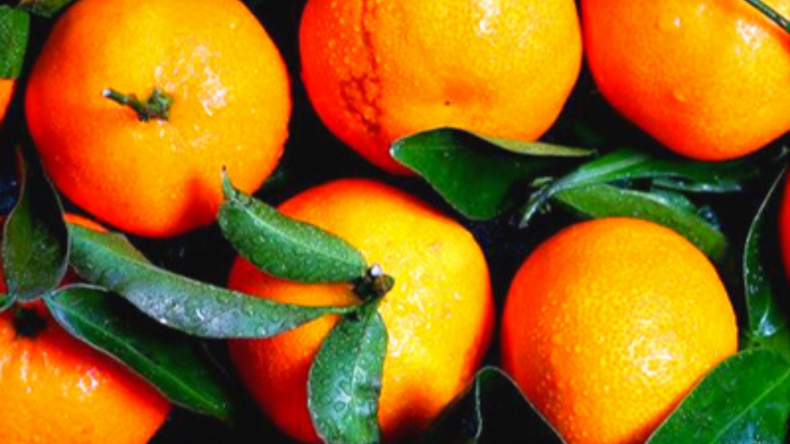 LA Sweet Orange Trees reach an ultimate height of 8 to 12 feet when planted in the ground but tend to grow smaller when planted in a container. The fragrant white blooms are in season in summer and, once pollinated, turn into fruit buds that ripen in winter.
Care Advice: Growing Orange Trees at home not only provides fresh oranges within your reach, but the trees can also be used as accents to your patio or backyard. At the same time, orange trees are natural air fresheners since they give off fresh floral and citrus scents in summer or winter when blooms and fruits are in season. Citrus trees are generally easy to grow, require minimal maintenance, and have very few needs.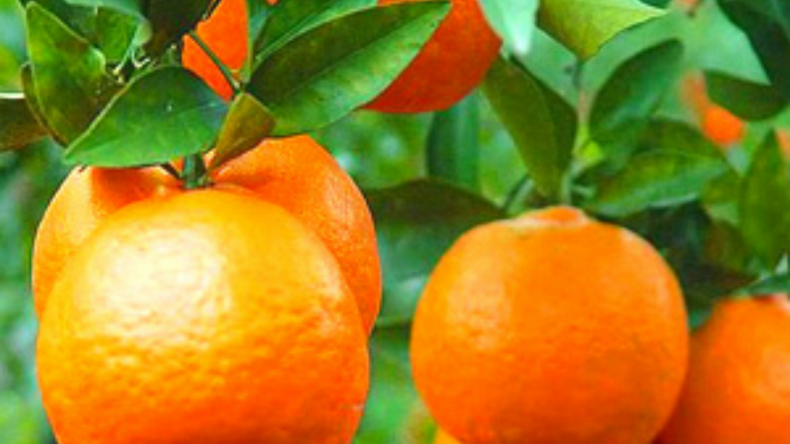 The Ponkan Mandarin trees only reach a size of 6 to 8 feet tall and 15 feet wide, making them ideal for growing in smaller gardens or containers on a porch or patio.
Care Advice: The Ponkan Mandarin tree can be grown in a suitable container as long as it is in a location that gets plenty of direct sunlight. These trees thrive in bright, direct sun, and those in the sunniest spots will produce the most blooms and fruit.