Sponsored Article
These Instant Pot Recipes Will Make You Want to Go Vegan
Here are some life-changing instant pot vegan recipes you would want to try out.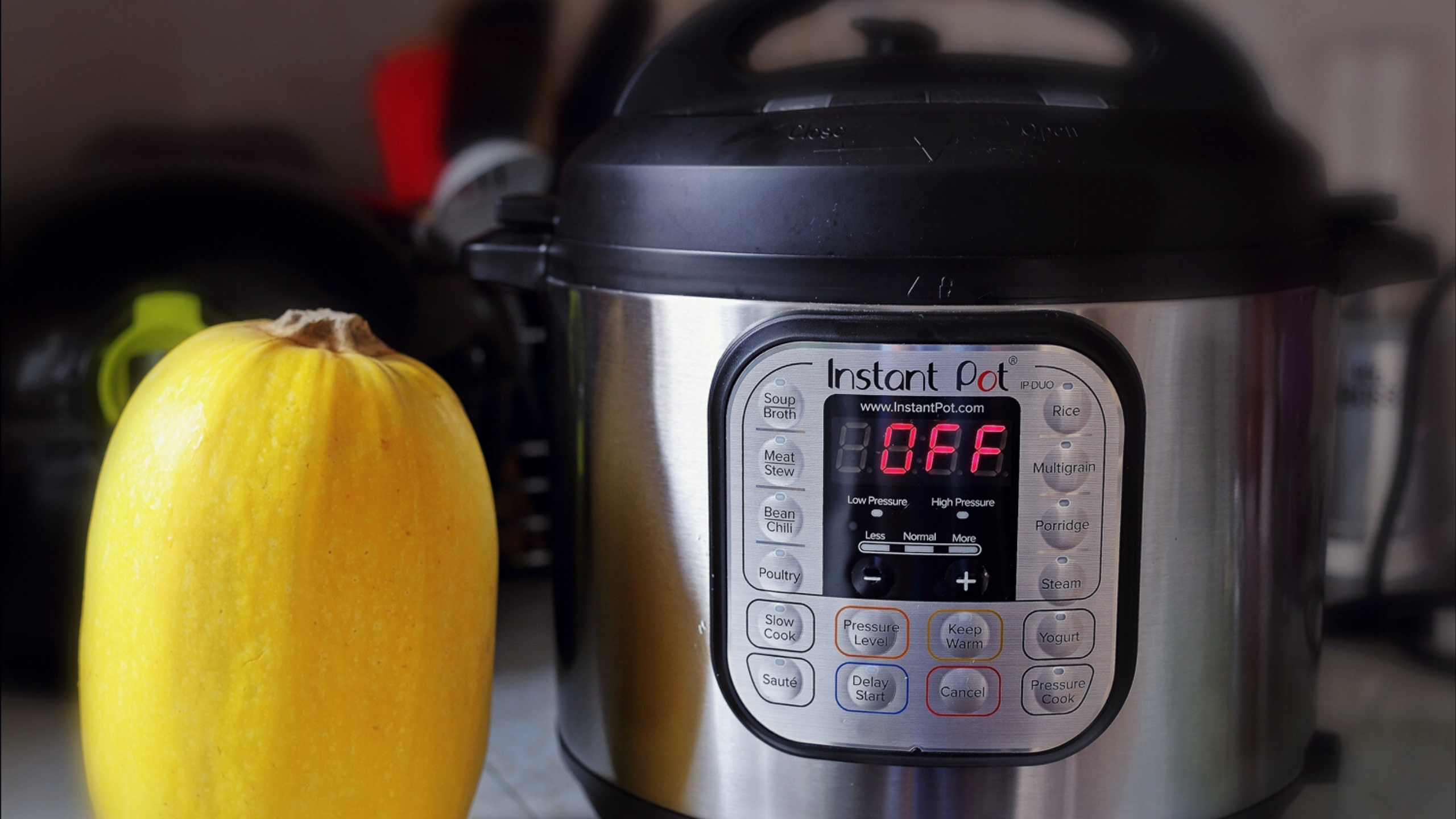 2020 statistics say 5% of the world's population follows a vegan diet. That's roughly 390 million people veering away from consuming animal products of any kind.
Now, there's a good chance that you're not part of this statistic. You're likely one of the 95% of the 7.8 billion human beings on Earth who love their A5 Japanese Wagyu beef and crispy pork belly, and that's understandable.
But what if we introduced you to a few vegan recipes that can very much blow your mind? Meals so delectable, you might even consider converting yourself.
Before we proceed, let's get one thing straight: this article isn't an advertisement for veganism. But we're looking to dispel all negative notions about making such dietary choices. That despite the bad press vegans are getting, their food is actually worth a try. And if you happen to have an epiphany and choose to make the switch... well, that's on you.
If you've gotten this far into reading, we'll assume you're interested. We'll now introduce you to three simple instant pot recipes you might want to whip up. But if you're willing to dive right in, delivery services like Vegin' Out is a good place to start.
Now, let's get down to business. Here are three instant pot recipes so good, they may make you want to go vegan. At the very least, you'll have a few meals to expand your repertoire.
Recipe 1: Ziti With Tomato Sauce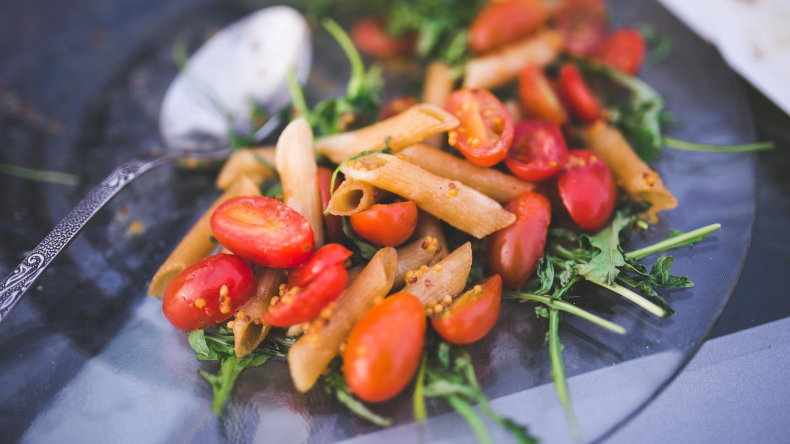 If you've watched a lot of episodes of The Sopranos, you likely had your mouth water at least once from seeing all the baked ziti served around. Pair it up with your favorite bottle of red wine, and you've got yourself a little feast.
With just a few tweaks on this recipe, vegans can likewise also enjoy this classic Italian delicacy. The great news is it is as tasty as its meaty version.
What you'll need:
2 cups of uncooked Ziti
4 cloves of minced garlic
1.5 tsp of Italian herbs comprised of oregano, basil, thyme
A quarter teaspoon of red pepper flakes
A quarter teaspoon of salt
A quarter teaspoon of white pepper
A teaspoon of vegetable oil
2 teaspoons of extra virgin olive oil
1.25 cups of water
14 ounces of tomato sauce
Vegan parmesan cheese and fresh basil to top it all off
What you'll do:
Prep your instant pot and place it on Saute. As it heats up, add in both the garlic and oil. Leave both on until the garlic turns golden.
As the oil and garlic cooks, get a saucepan and start cooking the pasta. Take it out around a minute earlier than instructed on the package.
Switch off the sauteeing and add the Italian herbs, tomato sauce, salt, and red pepper flakes. Add the perfectly-cooked pasta into this mix and make sure it is fully covered in sauce.
Put the lid on and place your instant pot in pressure cooker mode. Leave it on for up to five minutes, then release the steam after five.
To finish it off, add the olive oil, the vegan cheese of your choice, and the white pepper.
Plate it up and enjoy your creation.
Recipe 2: Vegan Chili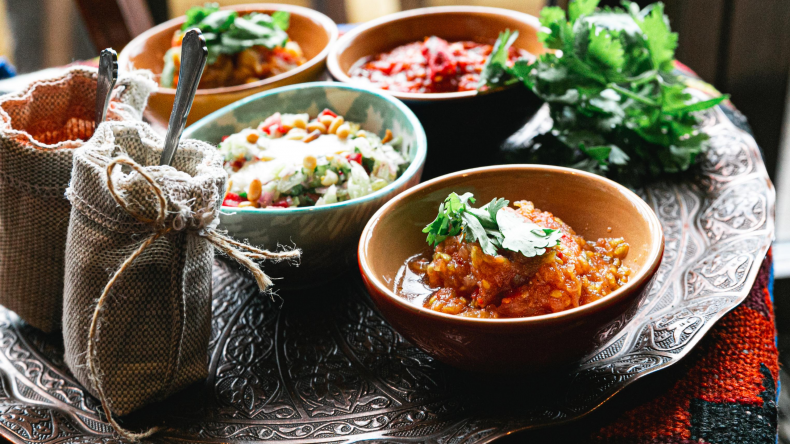 Traditionally, a bowl of chili isn't complete without that beefy, meaty flavor. But thanks to the evolving, innovative world we live in today, vegans can now join in on the fun.
If you're after a plant-based and gluten-free version of this all-time favorite dish, you ought to check this recipe out.
What you'll need:
A tablespoon of chili powder
Half a teaspoon of smoked paprika
2 teaspoons of ground cumin
A dash of cayenne pepper
1 chopped bell pepper
1 diced red onion
3 minced cloves of garlic
1 diced carrot
2 diced celery stalks
A can of drained black beans
A can of drained kidney beans
2 cups of water
A pinch of kosher salt
What you'll do:
Into the sauteeing pot goes the garlic, both beans, celery, onions, and carrots. You'll also add in all the spices, along with the water. Stir it consistently.
Seal the pot and switch it pressure cook mode and leave it on for about ten minutes. Once the cycle is over, release the pressure for another ten minutes. Switch the steam release to venting mode to take out the remaining pressure.
After all the steam evaporates, take off the lid and give the chili another round of stirring. Finish it off with some salt, and if you want a twist of tanginess, a squeeze of lime juice should do the trick.
Serve up a bowl and top it off with some vegan mozzarella and scallions. Most of all, enjoy.
Recipe 3: Double Chocolate Cake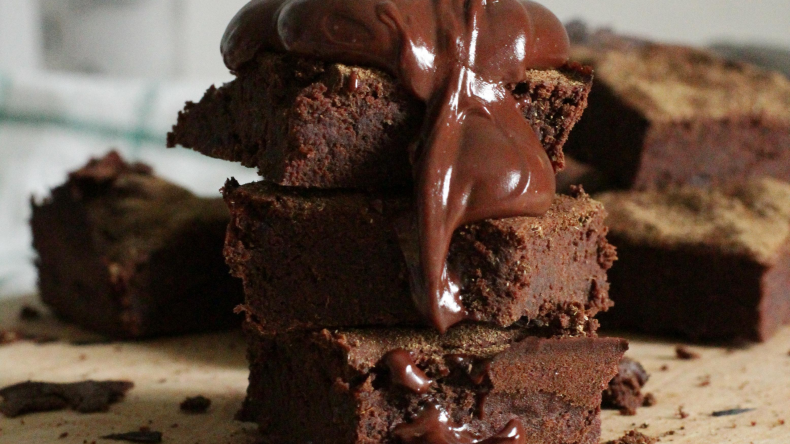 This vegan recipe list won't be complete without some dessert. And what better way to cap it off with a healthy serving of double chocolate cake that's to die for.
Now, that thought may have made you cringe a tad bit. But before you close yourself off, you may want to consider giving it a shot. What do you have to lose, anyway?
What you'll need:
A teaspoon of ground flaxseeds
A quarter cup of whole wheat pastry flour
A quarter cup of almond flour
Half a teaspoon of baking powder
A cup of unsweetened cocoa powder
A quarter teaspoon of baking soda
A quarter teaspoon of kosher salt
A quarter cup of beet sugar
A cup and a half of coconut or almond milk
Two and a half teaspoons of pure vanilla extract
A tablespoon of almond butter
A teaspoon and a half of apple cider vinegar
What you'll do:
Fill you your instant pot with about an inch of water, put the lid on, and place it on Sautee mode. Keep it on normal temperature for up to 15 minutes or until you see some steam come out.
In a small bowl goes the milk, apple cider vinegar, vanilla, and flaxseed. Another medium bowl will hold the cocoa powder, almond flour, all-purpose flour, baking powder, baking soda, salt, and sugar. Mix both bowls together and stir until completely combined. Pour this batter into a round cake pan.
Place the pan onto a rack and into the pot. Put the lid back on and switch the setting to Venting. Set the cooker to slow cook under the highest temperature and leave it on for up to 90 minutes.
Open the lid after the time lapses and turn off the cooker. Allow the cake to stand for ten minutes. Lift the cake out of the pan and place it on a cooling rack for another ten minutes.
For the frosting: Into a blender goes a third of the milk, about a quarter cup of cocoa powder, a teaspoon of vanilla, and some almond butter. Blend it until it smoothes out.
Spread your frosting on top of the cake and chill it until the frosting sets, which is about 15 to 20 minutes.
Serve it up with some black coffee and have the best vegan dessert you'll ever have.
Vegin' Out Offers a Convenient Alternative
But let's say because of your busy schedule, you've got no time to cook at all. Vegin' Out is there to the rescue.
Simply plot out your delivery location, pick out one of their scrumptious meal plans, and complete your purchase. All of these you can do while listening to your favorite pick-me-up song.
It's fast, it's easy, and it's 100% vegan. You can also take it a step further with their gluten-free options.