Sponsored Article
Waking Up Feeling Sore? Here Are Signs You Need to Replace Your Mattress
Know when it's time to replace your mattress so you can enjoy quality sleep every night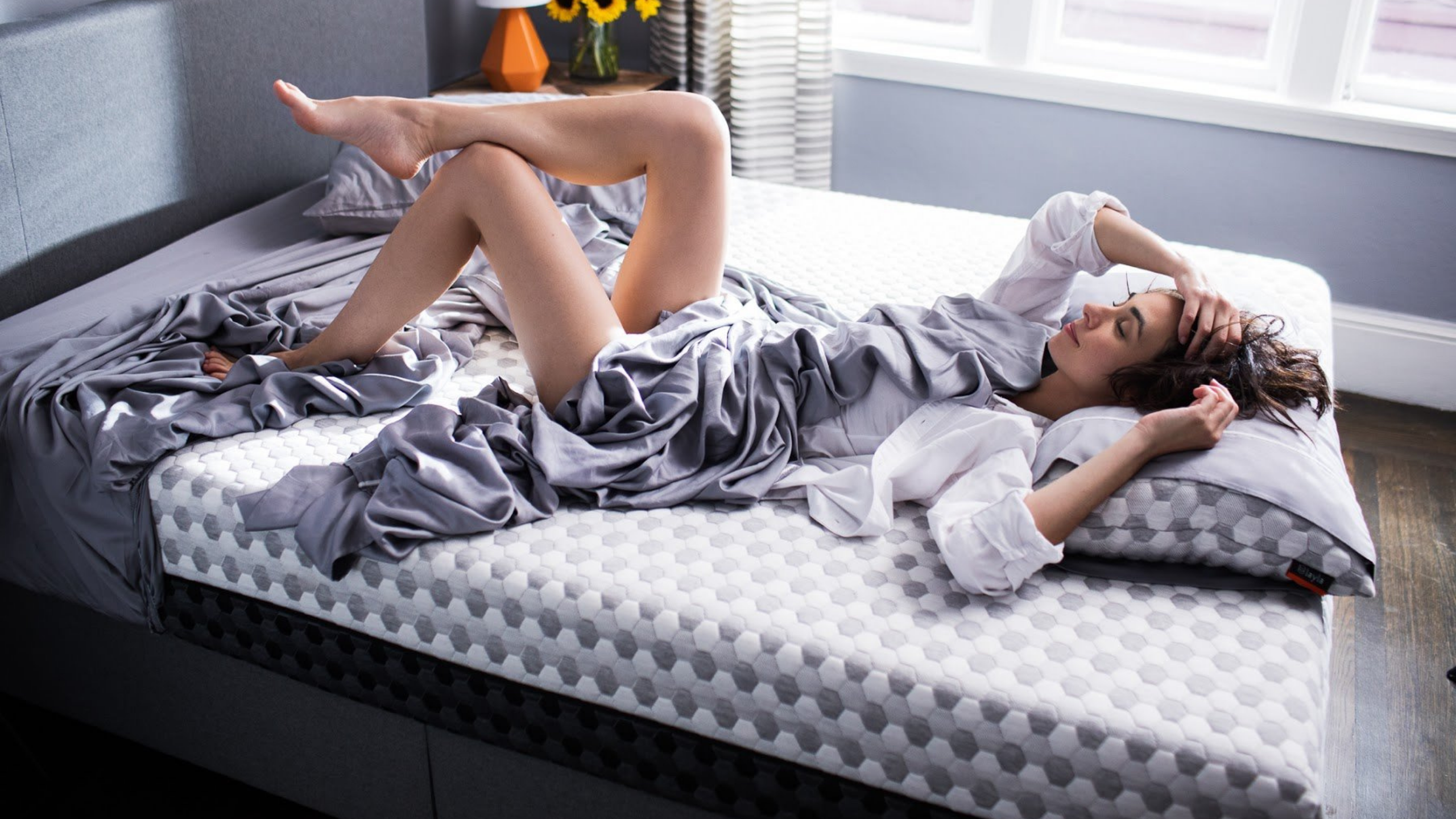 Quality sleep is essential to one's health and well-being, yet many people suffer from a lack of it. The U.S. Centers for Disease Control and Prevention revealed that one in three adults do not get enough sleep regularly. It is recommended that adults aged 18 to 60 years old get at least seven hours of sleep, as not getting the amount you need puts you at risk for chronic conditions such as high blood pressure, diabetes, obesity, stroke, and heart disease.
And because you spend one-third of your life sleeping, it means you spend one-third of your life lying on your mattress. The quality of your bed plays a significant role in your health and well-being, so it's essential to know when to move on to a new one. Although you can use a mattress for a very long time, a worn-out one that reveals signs of wear and tear can affect the quality of your sleep and, ultimately, your productivity throughout the day.
Here are the signs to look out for to know when it's time to change your mattress.
You Wake Up With Stiffness, Aches, and Pains
After getting a good night's sleep, you should wake up feeling rested and refreshed. If you keep waking up feeling tired, it could mean your mattress needs replacing. When the mattress is no longer comfortable, your body works overtime to find a comfortable sleeping position, and you end up tossing and turning all night.
An old mattress tends to sag and lose its ability to provide the proper support your body needs. Pain in the shoulders, neck, or hips could mean they are not appropriately supported during sleep. If this has been happening, change your mattress. Ignoring these body aches and pains you feel when you wake up can lead to other, more bothersome, health conditions.
Your Allergies Have Worsened
Mattresses attract allergens, mildew, dust mites, and mold. The older your mattress, the more likely it is to become a nest for allergens. Allergens are usually so small they're nearly invisible and impossible to see, but they can become massive triggers, especially when you spend the entire night breathing them in. If you notice your asthma getting worse, it may be time to consider replacing that mattress of yours.
You Need Too Many Pillows
Sometimes, instead of facing the problem head-on, we treat the symptoms first. Did you purchase several pillows to make up for all the muscle pains your bed is giving you? Have you exerted effort on other temporary solutions just to avoid the cost of getting a new mattress?
There's only so much you can do with an old and worn-out bed. And while you can use pillows, mattress toppers, or other temporary remedies for now, there's no going around it in the long-run. Eventually, you'll realize that getting a new mattress is the only way you'll get that great sleep you've been missing, so just do it. Go gift yourself a brand new, quality mattress you know you deserve.
Age Is Just a Number — or Is It?
Age is one of the things to consider when changing your mattress. If your mattress is feeling a little old, but you reason that you're still sleeping on it just fine, think again — you might just be used to less-than-comfortable beds. It is recommended that you replace your mattress every seven to ten years. They are not built to last a lifetime. Evaluate whether your mattress still gives you the comfort and support you need. If the answer is no, it's time to let it go and get a new one.
It's Just So Obvious!
Perhaps you can already feel the springs poking at your back, or there are tears and holes everywhere. You don't need an article to tell you how desperately you need a new mattress. You'll know when it's time, so just go and make that investment in yourself.
What's the Best Mattress for Me?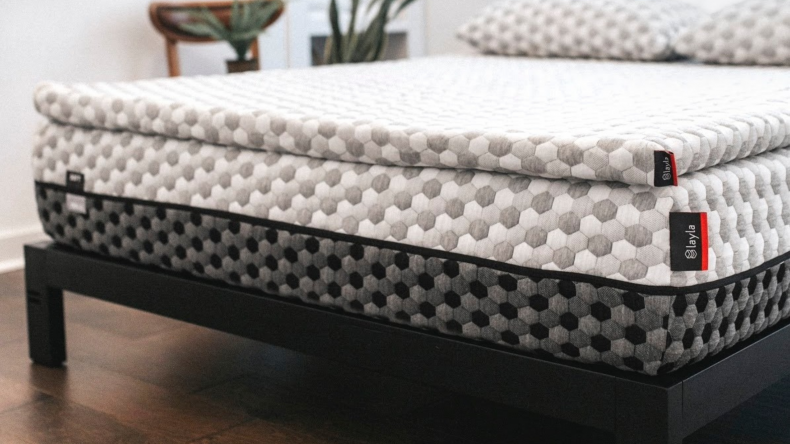 Shopping for a mattress online but don't know how to choose the best one for you? We've done the research to make it easier for you, so you can start resting peacefully night after night. Here are some of the things you need to consider when buying a mattress:
1. It Should Be Made of Good Quality Materials
A mattress is something that you do not replace often. Since you will be using it for the next five or so years, it must provide adequate comfort and support that lasts.
Its durability will depend mainly on the quality of its materials and how it was built. It should have comfortable padding made from polyester cotton or polyurethane foam. Back support is also essential. Pay attention to the springs and coils used and whether the mattress offers optimum support to avoid back pains.
2. It Should Be Comfortable
Comfort is probably the most essential characteristic to look for in a mattress. The right mattress should be exceptionally comfortable — mattresses provide this in varying levels.
But be careful; comfortable doesn't necessarily mean soft. Standard soft mattresses will often wear out quickly, especially for heavier individuals. Your mattress should have the right combination of softness and support to give you perfect comfort.
3. It Should Address Your Personal Needs
At the end of the day, the most important thing in choosing the right mattress boils down to personal preference. Does it feel right for you?
There are many types of mattresses today, but memory foam tends to be the crowd favorite because of the comfort it provides. In choosing your own memory foam mattress, some of the factors to consider are size, texture, firmness, and overall quality.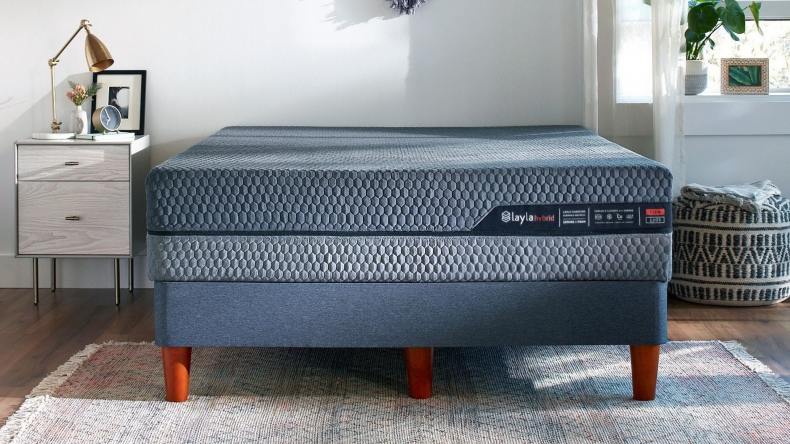 One of the best mattress brands right now is Layla. At the center of each Layla mattress is a supportive and firm layer made of thick foam, followed by a layer of convoluted foam that helps you release body heat. Lastly, the outer layer is a copper-infused memory foam that provides the ultimate support for your aching body. Layla mattresses provide a gentle support base to help maintain your spinal alignment while also conforming to your body's natural shape.
Layla mattresses are designed to offer even support, no matter your sleeping style. It can also provide relief from body pains caused by sleeping on your old mattress while helping improve circulation and alignment for a more comfortable and pleasant sleep.
More than just memory foam, Layla's mattresses respond to your weight and shape as well for a deep and restorative slumber. They also have pillows, bases, sheets, and blankets to help you achieve the relaxing sleep you deserve.