Sponsored Article
We Have Found The Perfect Christmas Gift For True Crime Lovers - And It's Not Too Late To Buy
This mystery game box will have any true crime lover reeling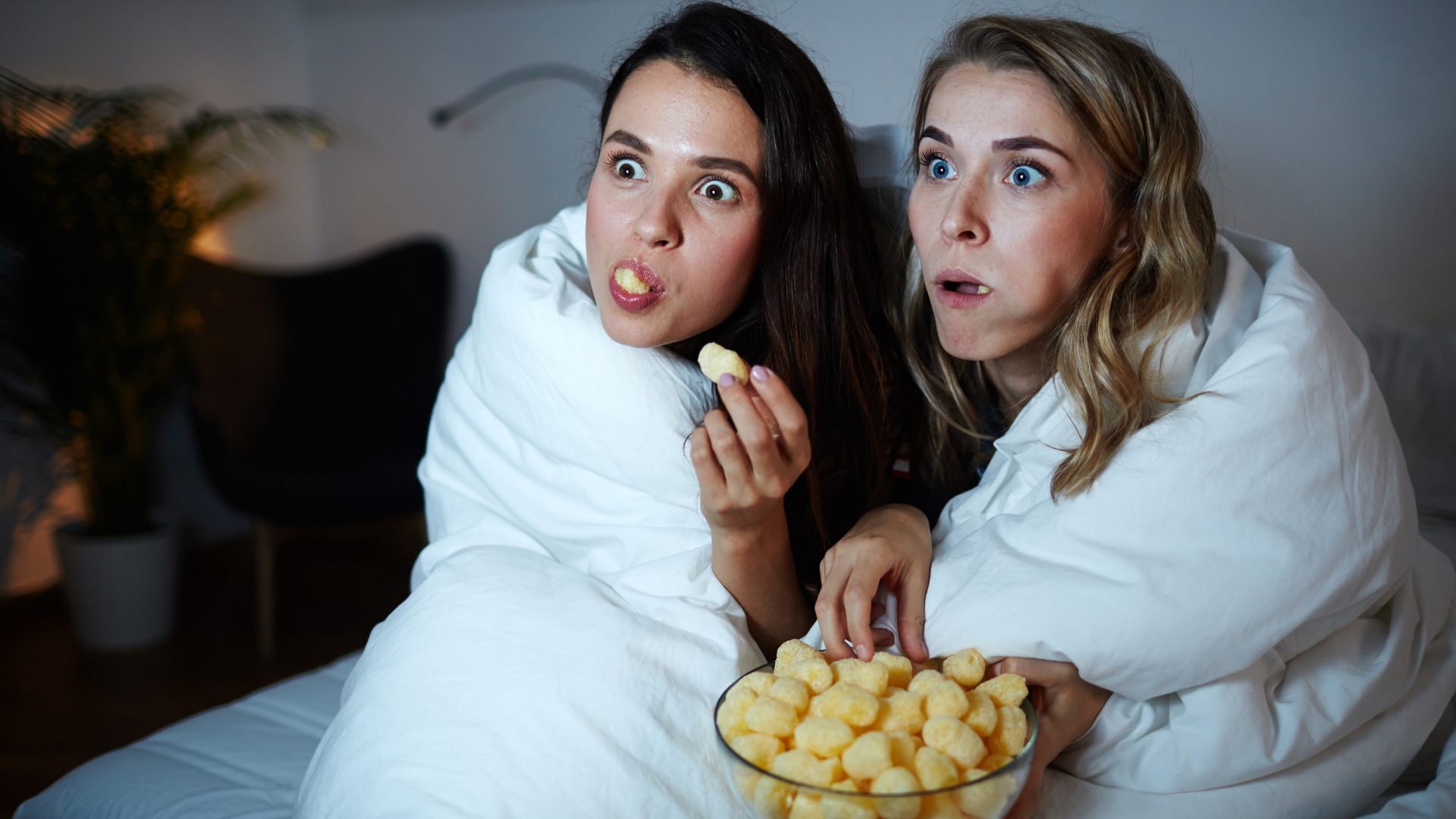 Christmas is coming faster than lightning this year. Have you found the perfect Christmas gift for your loved ones yet?
We can help you with that, especially if the gift that you're looking for is for a true crime lover. And yes, this Christmas gift idea can be a gift for yourself too! If you don't already fancy yourself as a budding crime detective, these gifts are sure to change your mind.
Hunt A Killer, a mystery subscription box curated like no other game you've ever played before, is the perfect Christmas gift for true crime lovers. This killer game scores a 9/10 on Trustpilot with 3,600+ reviews, with over 2,000,000 mystery boxes shipped out to Hunt A Killer's monthly subscribers.
They have an e-gifting option available so it's not too late to get the perfect true crime-themed gift.
The numbers speak for themselves, but here are even more reasons why Hunt A Killer should be part of your Christmas gift orders this year.
What Makes Hunt A Killer The Perfect Christmas Gift?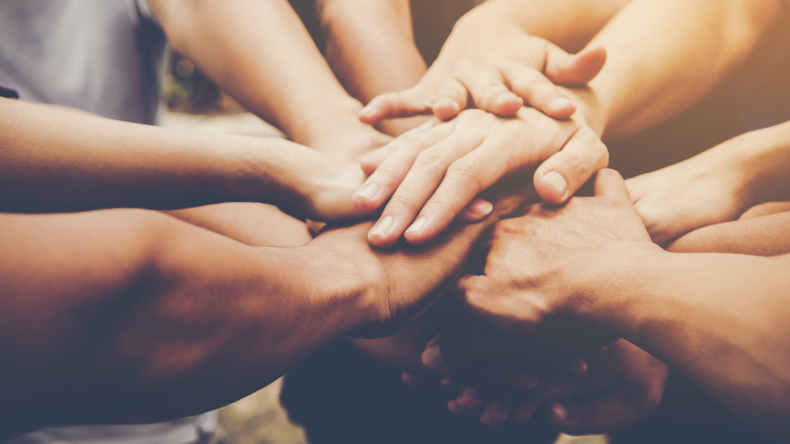 The story never ends
A true-crime lover knows for a fact that justice never sleeps, but that's only because lawbreakers always have at least one eye open. This true-to-life killer game stays true to the core – the stories are as never-ending as the crimes on their fictional streets. Every time a mystery game box is solved, there's always another fresh new case for you to investigate. You may have solved a cold case and helped bring justice to your current client, but don't ever think that the game ends just like that. With a Hunt A Killer, your career as a detective is never over.
Each gripping episode challenges even the truest crime fanatics
Criminals are extremely hard to chase, more so if you're hunting down a killer. Even a crime fanatic who is equipped with background knowledge from watching countless true-crime documentaries will find this mystery subscription box a challenging treat. If you were in a detective movie (this game definitely feels like one), each cold case represents one season, and each season takes you on a ride through six full episodes before the crime is fully solved.
Secure an immersive gift that you can't get anywhere else
This mystery in a box makes gift giving even more special because the contents (and memorable experience) are something that you will not be able to get anywhere else. If you want a gift that is unique, original, and is limited edition, then Hunt A Killer's mystery in a box is the exact gift idea that you've been searching for. All the contents of the mystery game box are curated from scratch. It's an entirely new storyline from the most creative team of true-crime aficionados, writers, artists, and game designers.
The best part? They have an e-gifting option available so there is still time to get Hunt A Killer for the holidays!
Hunt A Killer is delivered monthly to your doorstep
It is so tempting to stay up the whole night and never stop until you solve a case. Fair warning: Hunt A Killer is a really addictive mystery game that you will not be able to stop thinking about. Each clue leaves you mulling over the entire scenario, imagining all the possibilities, and deeply analyzing the suspects you have in mind. Not to worry! An episode's worth of mystery game box is delivered to your doorstep every month, which means that you have six months to enjoy each season's striking clues and shocking evidence.
Every month's delivery takes you closer to catching the most elusive killer. While waiting for the next mystery game box, feel free to mull over all other evidence already in your hands. You might have just missed an important clue.
Play it solo, as a couple, or in a group
They say that Christmas is a season of sharing, so what better gift to give a loved one (or yourself) than something that can be shared with everyone else? Imagine the receiver of your well-thought-of gift opening up their mystery box, and the night ending with all others enjoying a night full of fun, excitement, and memorable crime-solving experience together? It's the spirit of Christmas indeed.
What's In The Mystery Game Box?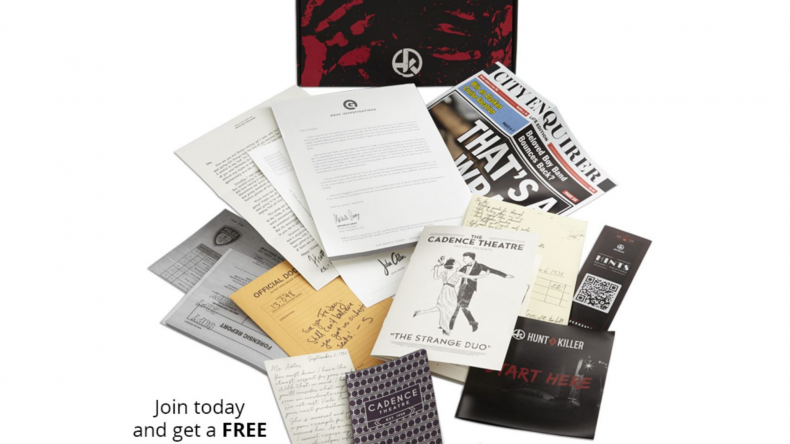 Each mystery game box contains a set of unique clues that you will never receive again. It's important to keep each piece of evidence delivered because boxes build on each other. By the end of the season, you'll have a pile of evidence, clues, documents, police files, and more that is all interconnected.
So what will you find inside the mystery game box?
Thousands of Hunt A Killer's monthly subscribers find this fictional world so immersive because the contents of each mystery game box are high-quality, hand-crafted clues. Evidence such as personal effects from characters - both the victim and the suspects - are also included in the box. Some deliveries include authentic newspaper clippings that will make you feel like you are really reconstructing a decades-old homicide investigation, while other boxes include archival documents and private correspondence to help glean details that the police may have overlooked. Some seasons even have an audio recording that you can listen to and emails that you receive in between boxes.
Whatever the contents of the mystery game box are, Hunt A Killer assures that each clue delivered at your doorstep is designed to create an experience so immersive that you and your fellow detectives will look forward to each thrilling episode.