Sponsored Article
We Love the Earth: 10 Products That Could Help You Celebrate Earth Day
These 10 Products Could Help Get You Outside to Appreciate Mother Nature in Person or From the Comfort of Your Home.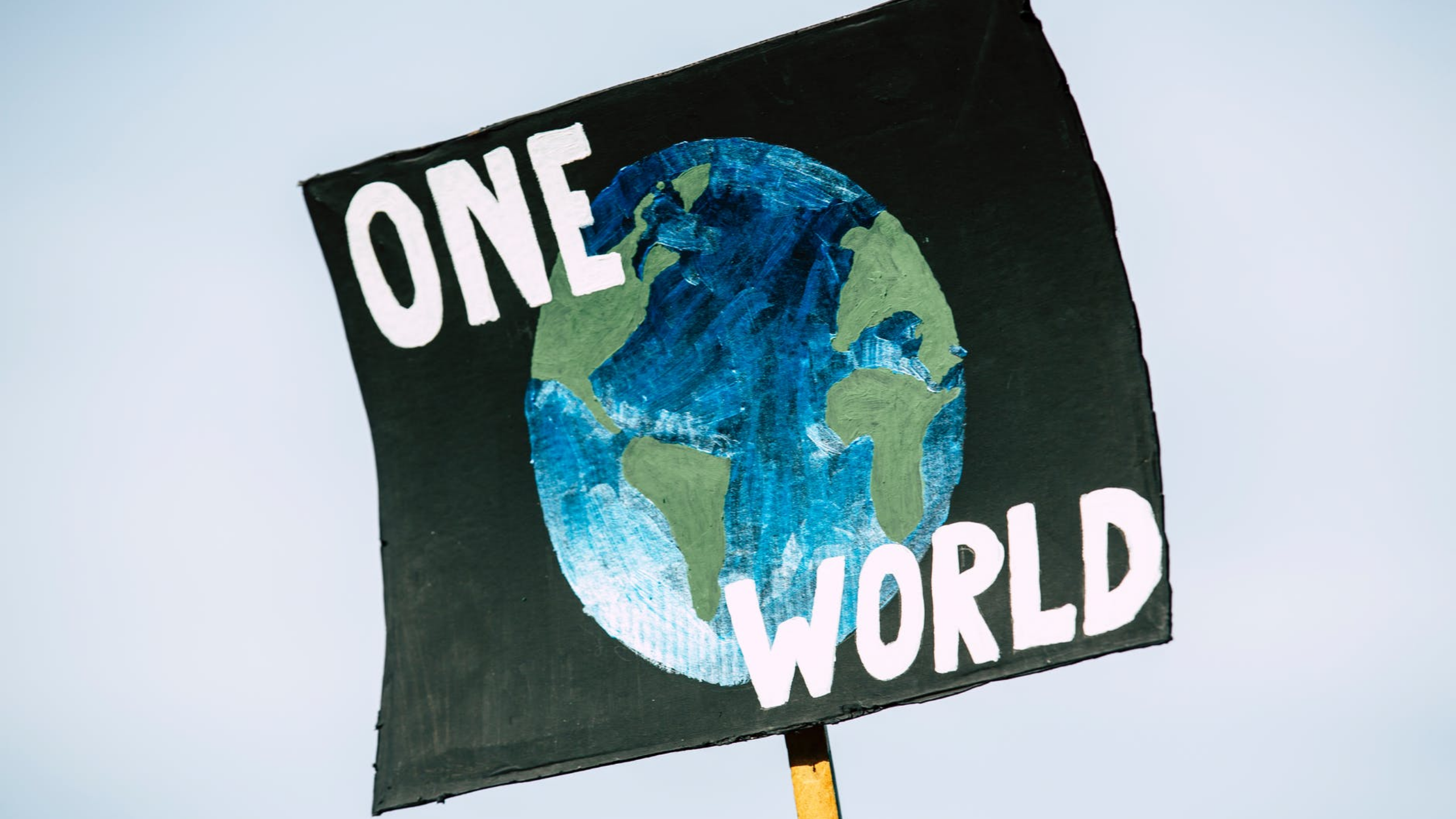 Earth Day has been celebrated every April 22 since its creation in 1970. It's just around the corner, but like last year, we might have to celebrate at home once again. There will likely not be too many large, in-person events. This year's Earth Day activities will be spread out across three days from April 20 to 22, including virtual panels you could attend to learn more about the state of the planet, climate, and conservation.
If you want to celebrate Earth Day another way, we've come up with a list of products that could help get you outside to appreciate Mother Nature in person or from the comfort of your home.
1. Mitcien Kids Camping Tent Gear Set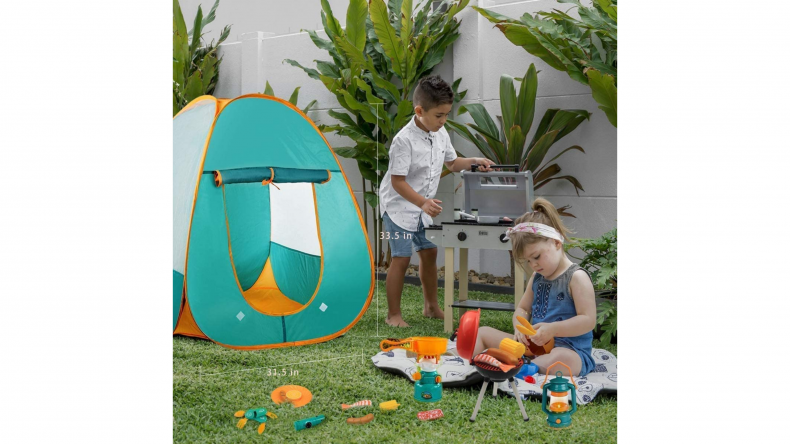 Don't have access to the great outdoors but want to let your kids enjoy the fun of camping? This pop-up play tent comes with everything your little camper might need for their indoor-outdoor adventure. This kit comes with a battery-powered pretend gas stove, a battery-powered oil lantern, a utility knife, a cooking pan, a watch, plates, a pop-up tent, and a bonus-added barbecue set with play foods. The tent measures 31.5 inches by 31.5 inches by 33.5 inches and could comfortably fit two young children. It all packs up into a carrying case for easy transport, as well.
Click here to buy it for $29.68.
2. LifeStraw Personal Water Filter for Hiking, Camping, Travel, and Emergency Preparedness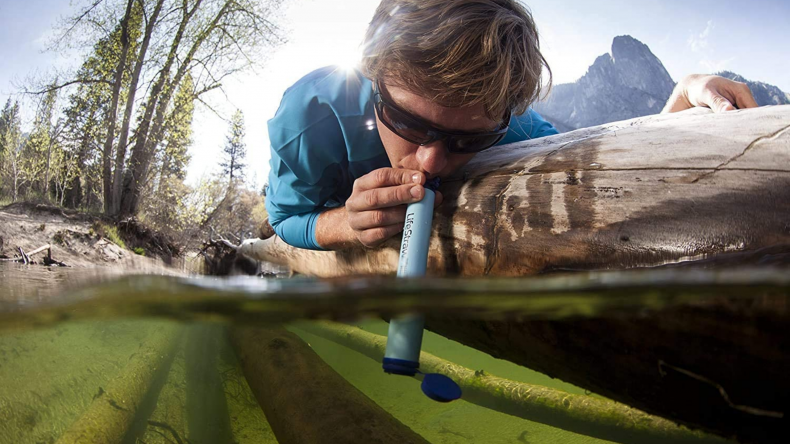 Hiking is a good way to enjoy and appreciate the beauty of nature while keeping away from large crowds. But lugging around sufficient water for your hike could be burdensome, especially if you're preparing for a longer backpacking route. Instead of all that added weight on your back, you might be interested in these portable water filter straws. The microfiltration membrane could remove over 99 percent of waterborne bacteria (such as E. coli and salmonella), over 99 percent of waterborne parasites (such as giardia and cryptosporidium), and microplastics as small as one micron. With proper use and maintenance, this filter could produce 1,000 gallons of clean drinking water, so you could be ready for many hikes to come.
Click here to buy one pack for $13.
3. LuminAID PackLite 2-in-1 Phone Charger Lanterns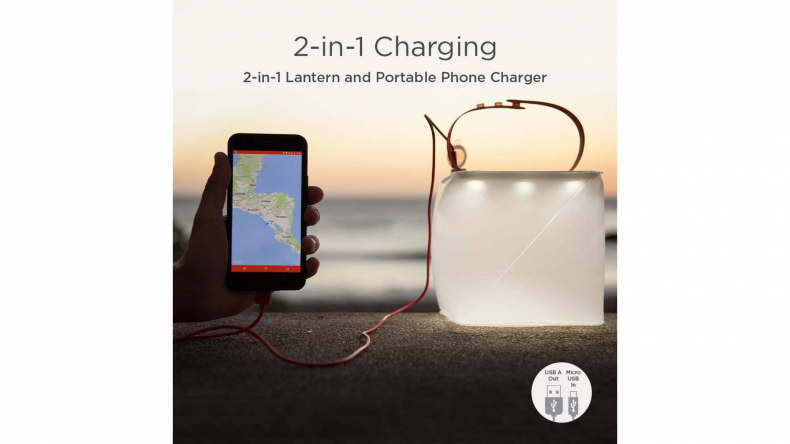 We understand that the whole point of getting outside is to disconnect a little bit. But how are we supposed to take pictures of the beautiful scenery, flora, and fauna if our phones are dead? For your next camping trip, you might want to include this two-in-one portable charger and lantern among your essentials. It offers two ways to recharge: via solar power or a USB cord. It has five brightness modes and could provide up to 50 hours of light. It also claims to be waterproof, dustproof, and shatterproof, making it possibly ideal to bring with you on your next big adventure.
Click here to buy it for $49.95.
4. Yucan Double Camping Portable Hammock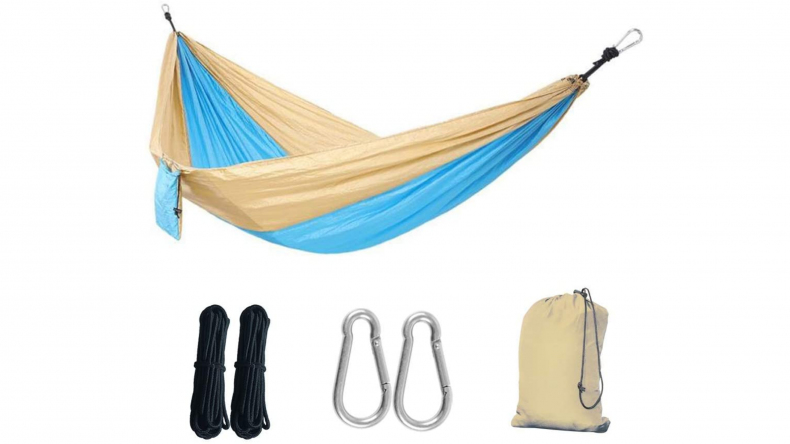 Do your Earth Day plans involve relaxing in a light breeze and watching the clouds go by above you? Whether you're taking it to a remote campsite or just hanging it in your backyard, this hammock could be a great place for you to recline and unwind on Earth Day and beyond. It could support up to 500 pounds, so you and a loved one might comfortably fit in it together. This hammock is made of parachute fabric for quick drying and comes with the ropes and carabiners you need to hang it.
Click here to buy it for $11.90.
5. Intex Explorer K2 Kayak, Two-Person Inflatable Kayak Set
With Aluminum Oars and High Output Air Pump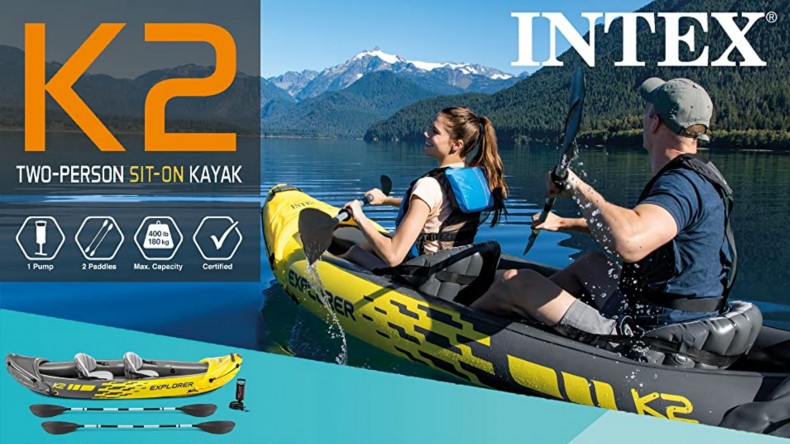 You could enjoy a day out on the lake or calm river with this inflatable kayak set, suitable for smaller, calmer bodies of water. If you enjoy kayaking but don't have the vehicle or storage space for a standard one, you might be interested in this inflatable option. With the help of the high-output pump (included), the kayak could inflate to over 10 feet long, 3 feet wide, and 1 foot deep, with the capacity to support 400 pounds. The set also includes two removable and adjustable seats, two paddles, a carrying case, and a removable skeg for directional stability.
Click here to buy it for $269.88.
6.
Zofow Z1 Hydration Backpack Cycling Hiking Pack 70-Ounce (2 Liter) TPU BPA Free Hydration Water Bladder Tactical Water Vest 4 IN 1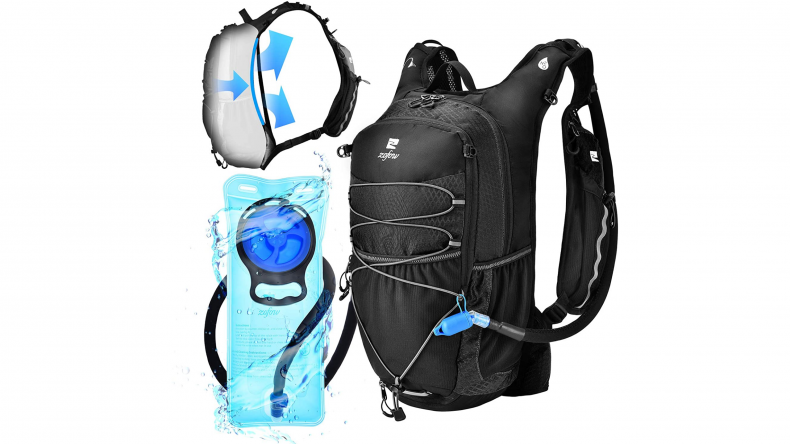 Whether you're hiking, cycling, climbing, or taking on any other outdoor activity, hydration is undoubtedly important, and hands-free hydration could be even more convenient. This backpack features a water bladder hydration pack that could accommodate over two liters of fluid and a removable 41-inch water tube with a bite valve. The hydration pack is double-sealed for added durability and leak protection. The backpack itself is made of easy-to-clean polyester and features adjustable straps, a hidden helmet net, a rain cover uniquely sewn into the backpack bottom, dual water bottle storage, and reflective stripes for safety.
Click here to buy it for $45.99.
7. Monarch Butterfly Rescue Wildflower Seeds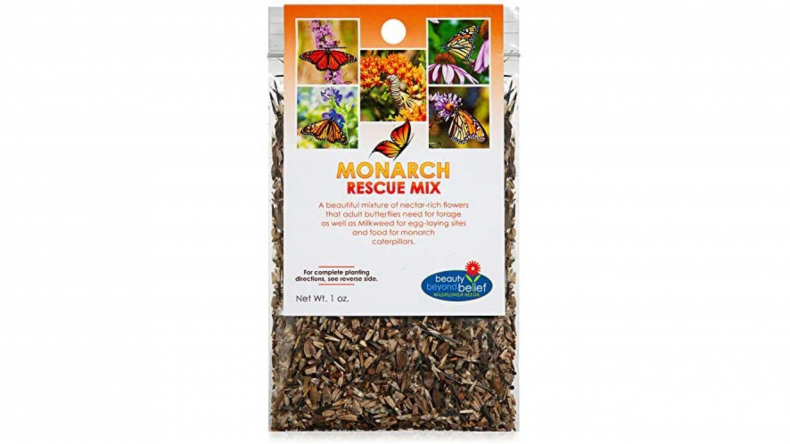 Bring a touch of nature home with these wildflower seeds. This expertly curated botanical garden seed mix includes various perennial and annual blooms, specifically designed to attract pollinators, especially monarch butterflies. The 1-ounce bag mix is 100 percent pure seeds (no fillers) and comes complete with planting instructions. With these seeds, you could create a fun activity with the kids to help teach them about plants and pollinators.
Click here to buy the mix for $9.99.
8. Under Armour Men's Valsetz RTS 1.5 Military and Tactical Boot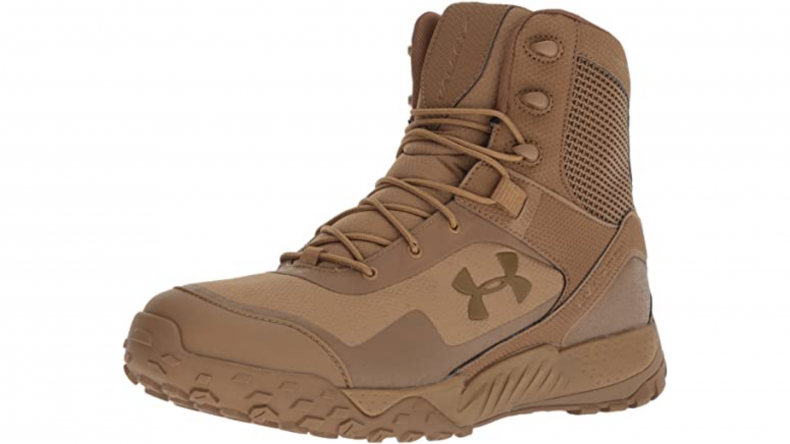 Your soul might be ready to hit the great outdoors, but are your soles ready? These boots are lightweight yet durable, with a one-and-a-half-inch leather sole for arch support, a tall lace-up shaft for ankle support, and a high-traction rubber lug outsole for grip on a variety of terrains.
Click here to buy these Under Armour boots for $124.95.
9. Pike Trail Pocket Blanket—Compact Picnic Blanket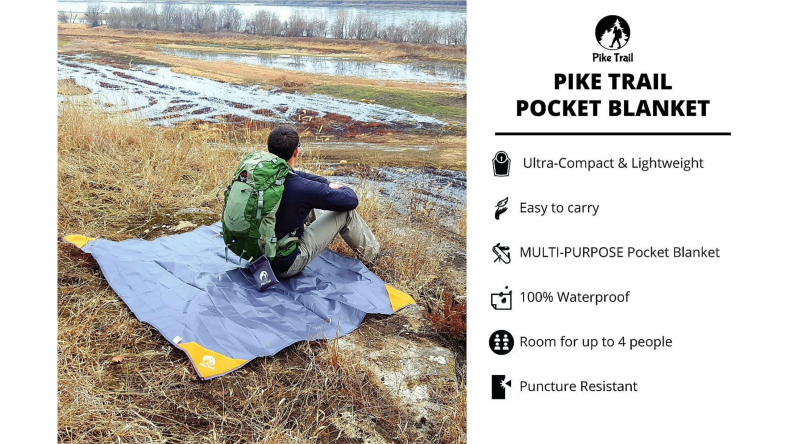 Could Earth Day be complete without a picnic in the park or on the beach? These picnic blankets are crafted from 100 percent ripstop nylon and measure 60 inches by 56 inches when spread out—but could easily fold up to fit into a pocket-size pouch. The blanket could accommodate two adults or four children comfortably, and you can choose from four color combinations: orange-gray, digital camo, metallic blue, or yellow-blue.
Click here to buy it for $19.99.
10. Gskyer Telescope
70 mm Aperture 400 mm AZ Mount Astronomical Refracting Telescope for Kids Beginners—Travel Telescope With Carry Bag, Phone Adapter, and Wireless Remote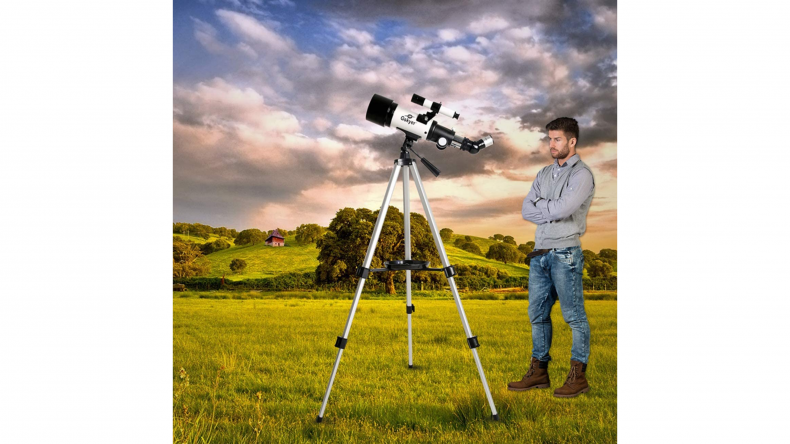 Why not end your Earth Day staring at the beautiful stars above you? This beginner telescope could be your introduction to astronomy and stargazing. It features an adjustable alloy tripod for different viewing positions, a smartphone adaptor, and a wireless camera remote that could help you explore the night sky. This telescope offers high magnifying power, an extra Barlow lens for even more magnification power, and a finder scope that could help you locate objects in the night sky with ease.
Click here to buy it for $99.99.