Sponsored Article
Were You Unemployed in 2020? You May Be Eligible for a Big Tax Break
Find out here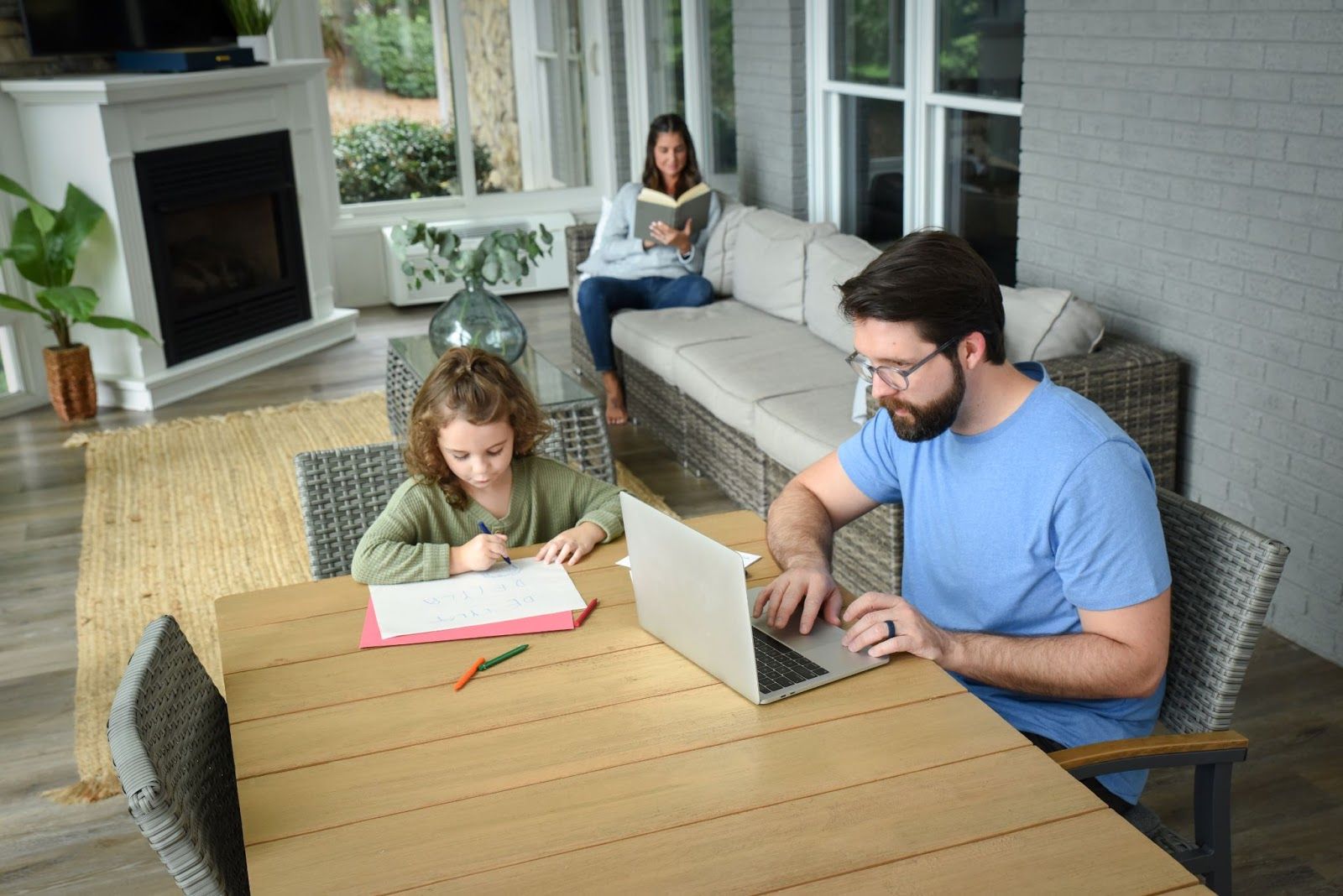 Millions of Americans lost their jobs in 2020, adversely affecting low to moderate-income households, especially those with dependents. Because of this, the Internal Revenue Service (IRS) has introduced multiple changes in tax laws to lower the tax burden and extended the deadline for filing 2020 taxes to May 17, 2021.
In this article, we'll highlight the importance of the Earned Income Tax Credit(EITC), which could alleviate the tax burden for many households.
What is Earned Income Tax Credit?
Earned Income Tax Credit lowers the tax liability of low-income workers to help them offset rising taxes. The Earned Income Tax Credit is a refundable tax credit. The amount depends on how much you earn each year and whether you have a partner or kids.
Since a lot of Americans lost their jobs in 2020, income levels significantly dropped across the country compared to 2019. Those who witnessed a dip in their 2020 earnings could use their 2019 income records per the new one-time lookback provision to file their 2020 tax returns to help them qualify for bigger tax credits. Basically, you can choose to use the income from the year that will give you a more significant tax break.
This provision could help low-income households qualify for the refundable portion of the Child Tax Credit, as well, which may be claimed even if you don't owe any taxes. Even if you are not required to pay taxes, you may still qualify for the EITC.
Who is Eligible for EITC?
The IRS computes the Earned Income Tax Credit based on your adjusted gross income(AGI), your number of dependents, and your filing status. You may refer to the table below (sourced from the IRS) to find out if you qualify for EITC.
| | | |
| --- | --- | --- |
| Children or Relatives Claimed | Maximum AGI(filing as Single, Head of Household or Widowed | Maximum AGI(filing as Married Filing Jointly) |
| Zero | $15,980 | $21,920 |
| One | $42,158 | $48,108 |
| Two | $47,915 | $53,865 |
| Three | $51,464 | $57,414 |
Based on the table, you may be eligible for the EITC if you are the head of the household, have two dependents, and an AGI less than $47,915. If you file as a married couple, the income limit will go up to $53,865 with two dependents. If your AGI is higher or equal to the income limit, you may not be eligible for the EITC. The IRS also mentions that the maximum income from investments that may be considered as part of your AGI is $3,650.
Here are the kinds of income accepted by the IRS for calculating AGI.
Wages, salary where federal income taxes are withheld on Form W-2
Income from freelance or side gigs like riding a car or selling goods online
Income from self-employment or a business
Earnings like social security, pension, interest payouts, child support, unemployment benefits, and income as an inmate in a penal institution do not count as income for EITC calculation.
How Do EITC Refunds Work and How Much Could You Expect?
Tax credits are meant to lower your annual tax bill. If you are owed $1000 in EITC and your annual tax bill is $1,500, for instance, you need to pay a total of $1,500 - $1,000 = $500 to the IRS.
Although your annual income may decide if you qualify for the Earned Income Tax Credit, the credit amount would also depend on the number of qualifying children in your household. Here's the maximum payout:
No qualifying children: $543
One qualifying child: $3,618
Two qualifying children: $5,980
Three or more qualifying children: $6,728
It should be noted that this refund is not automatic nor is the payout immediate. Even if you file early, your EITC could be delayed by law. However, the IRS believes that you may expect faster returns if you file your taxes online and choose a refund through direct deposit.
If you didn't plan on filing a tax return because you were unemployed in 2020, you might want to check if you qualify for EITC or other provisions. You must file a tax return to claim any tax credits. Billions of dollars in EITC refunds actually go unclaimed because many Americans are unaware that they might be owed money.
What to Look for in a Tax Preparation Service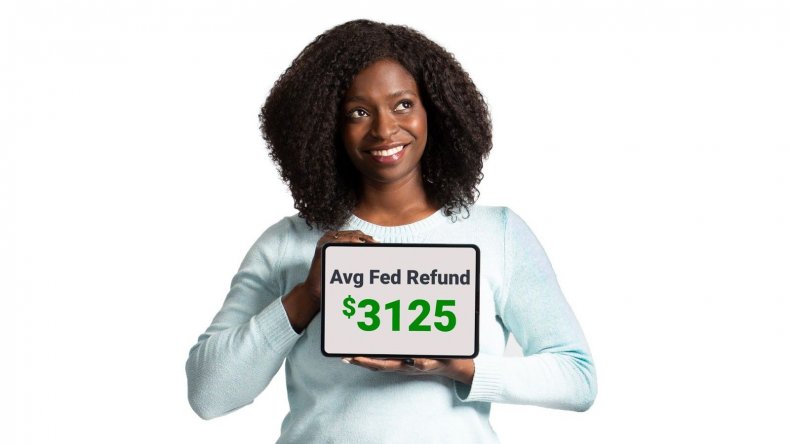 If you want to ensure that you claim EITC accurately, one possible solution could be a tax preparation service that frequently updates their database to reflect any changes in tax laws, charges low tax preparation fees, and offers seamless support from a tax professional.
Arrange Your Documents Beforehand
Before partnering with a tax professional, prepare a copy of your 2019 tax return or income details along with your 2020 tax documents. This way, they may have an easier time reviewing your 2019 and 2020 tax documents and deciding how to get your maximum refund.
Low Tax Preparation Fees
Since the EITC is directed towards low- to moderate-income households, tax preparation fees could sometimes be a deal-breaker. According to the National Society of Accountants Survey 2020-21, the average cost of filing a federal and state income tax return cumulatively for a simple tax situation using the 1040 form is $220. Such high fees may not be affordable for single individuals with no dependents who only qualify for a maximum EITC refund of $543.
Tax Assistance for Everyone
There may be a lot of tax preparation services on the Internet, but they won't all offer an affordable price point, 100 percent accuracy guaranteed, and guaranteed maximum refunds. TaxSlayer does, though. TaxSlayer has been around for more than 50 years now and processed over $15 billion in federal and state tax returns in 2020.
This Georgia-based tax preparation service strives to help people from all walks of life—the employed, the freelancers, the contractors, the unemployed, and the business owners—file their taxes at reasonable prices. The fintech company promises accurate filing and maximum refunds by diligently identifying all of the tax breaks you may be eligible for.
Skip-the-line With Premium
TaxSlayer is aware that a lot of people find taxes confusing. As such, they frequently update their Support Center to help taxpayers file their own taxes. If you have W-2 income or a simple tax situation, you may file your 2020 tax returns for free with TaxSlayer.
With TaxSlayer Premium, however, you may skip the line and get one-on-one assistance from a tax professional to help you file your federal taxes. This plan will let you import your W-2 form, use priority support, get IRS audit assistance, and claim all the possible tax breaks for your situation. Filing your federal tax returns with TaxSlayer Premium costs $44.95 ($29.22 with a 35 percent off discount with code SLAYIT35); filing your state tax returns costs an additional $39.95.
Their most expensive plan is customized for the self-employed and costs $54.95 for federal returns ($35.72 with a 35 percent off discount with code SLAYIT35) and an additional $39.95 for state tax returns. It is interesting to note that the total amount before a discount stands at $94.90, which is much lower compared to the $220 national average.