Sponsored Article
What Are the Benefits of CBD Oil for Dogs and Where to Buy It Online
Find out here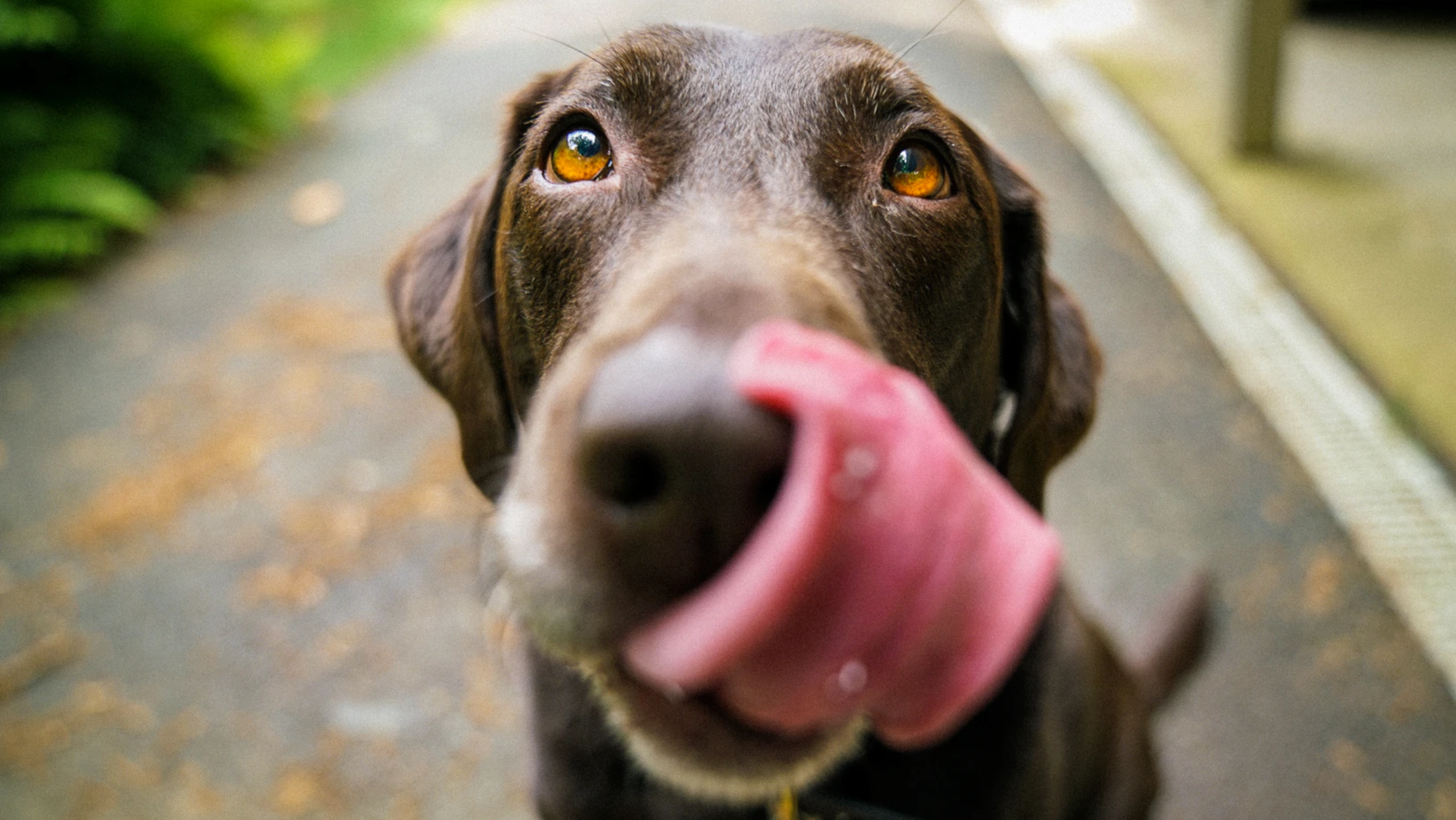 It's important to consult your veterinarian with any medical concerns and before making any changes or adding supplements to your pet's health plan.
The regulated use of cannabidiol (CBD) aims to serve as a natural way of managing various health problems such as seizures and chronic pain. If CBD could help humans, you might be wondering if it could help your four-legged friend, as well.
CBD Oil for Dogs: What Is It?
Dr. Jerry Klein, American Kennel Club's (AKC) Chief Veterinary Officer, states that while there's a lack of definitive information on the effects of CBD oil on dogs, the personal accounts of pet owners who use it for their dogs have been quite promising.
Through the Colorado State University's College of Veterinary Medicine and Biomedical Sciences, the AKC's Canine Health Foundation is sponsoring an ongoing study that tests the efficacy of CBD on treating canine epilepsy.
According to Dr. Klein, the research shows promising results on how CBD may help treat dog seizures. It may also help treat other issues like inflammation, nausea, and anxiety. While CBD oil is organic, it should be noted that there is a difference between CBD products for humans and those for pets. There could be ingredients in CBD products for humans that are not suitable for dogs, and might do more harm than good to your best friend.
How Could CBD Oil Help Your Dog?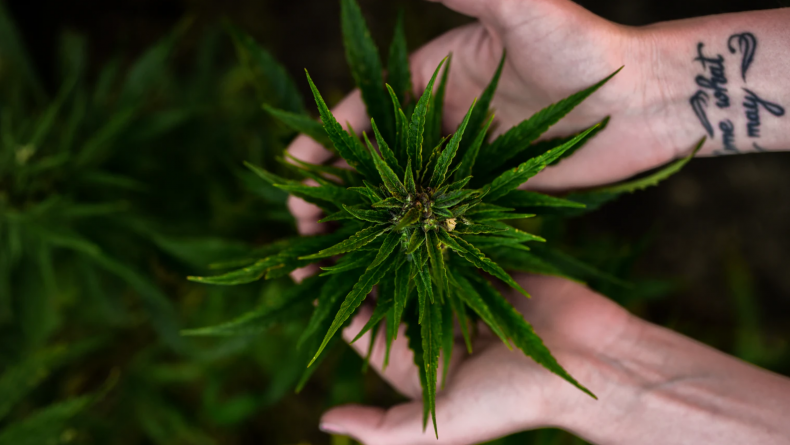 Here's a list of health issues that CBD oil may be able to help with to give your dogs a happier and healthier life.
Pain
Osteoarthritis is a common problem with dogs. As they age, inflammatory conditions may begin to surface, potentially causing pain and discomfort. If your dog has arthritis, using CBD oil could delay the deterioration of their cartilage, keeping them livelier for longer.
Inflammation and Autoimmune Disorders
In an article written by James M. Nichols and Barbara L.F. Kaplan, they share that CBD may prevent inflammatory cytokines from reproducing. This element is the root cause of allergies and hypersensitivity, potentially making your dogs susceptible to viruses. CBD may also stop Th17 dominance—the cells that trigger autoimmune tissue inflammation—helping your dog to avoid related disorders.
Seizures
Seizures in dogs could be a signal of many underlying conditions that may lead to irreversible damage if left untreated. Giving them CBD oil along with anti-seizure medications could reduce the frequency of these seizures.
Anxiety
Although most of the information on the effects of CBD oil on dogs is anecdotal, Dr. Matthew Everett Miller, Doctor of Veterinary Medicine, agrees that its use could indirectly treat your dog's anxiety and help your dog become more relaxed.
What Is the Best CBD Oil for Dogs?
Don't know where to start? Here is a rundown of some CBD oil options to consider for your dog.
Pets Brite's Oil Tinctures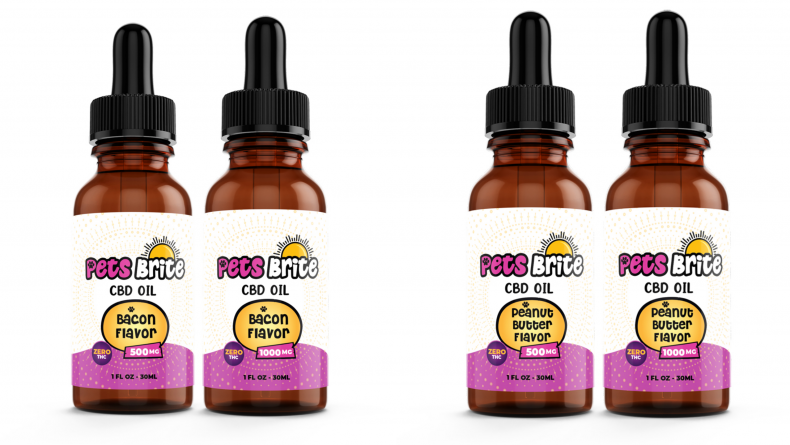 Price: $29.99 to $49.99
Pets Brite Oil Tinctures come in two concentrations to help you choose the right dosage for your dog's size and weight. This tincture has no THC in it, only using pure and simple ingredients like hemp, medium-chain triglycerides (MCT) oil, and natural flavoring.
Choose from their three different flavors today.
Diamond CBD's MediPets CBD Oil for Dogs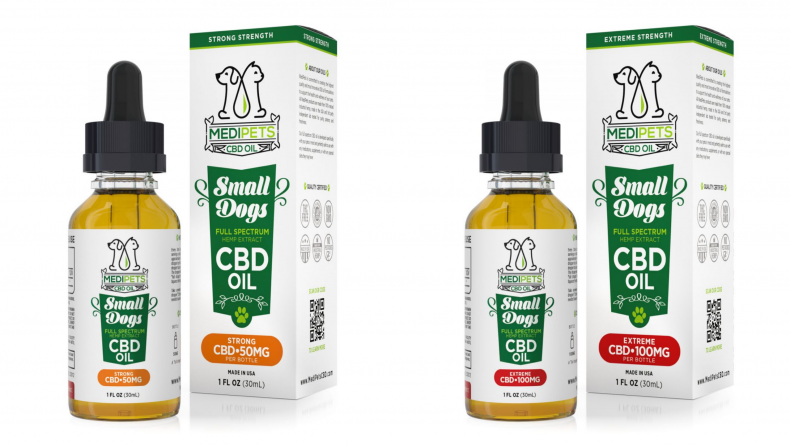 Price: $13.50 to $40.50
Made of pure organic hemp, this CBD oil is specifically designed to help dogs live longer and healthier lives. Just add a few drops to their meals or to their water.
Check out their wide range of CBD products today.
Axis Organix's Pet Tincture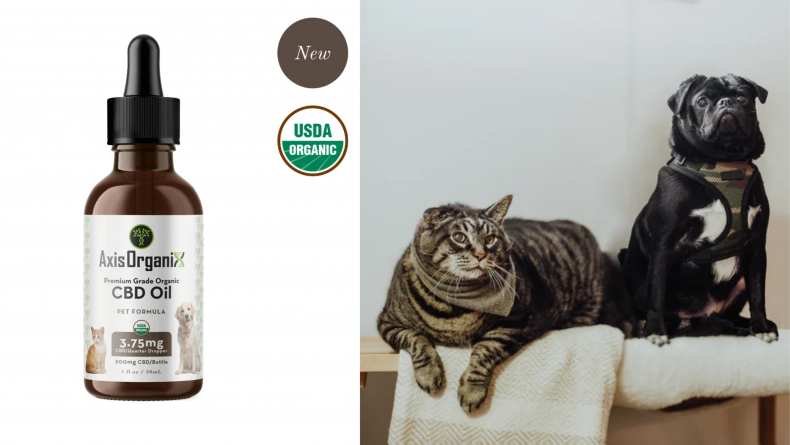 Price: $89.95
This pet tincture helps your pets find calmness and pain relief without the use of THC. Instead, it uses a simple mix of olive oil and organic broad-spectrum hemp extract that is USDA-certified.
Subscribe now and enjoy 30 percent off with a monthly subscription.
Smilyn's CBD Pet Tincture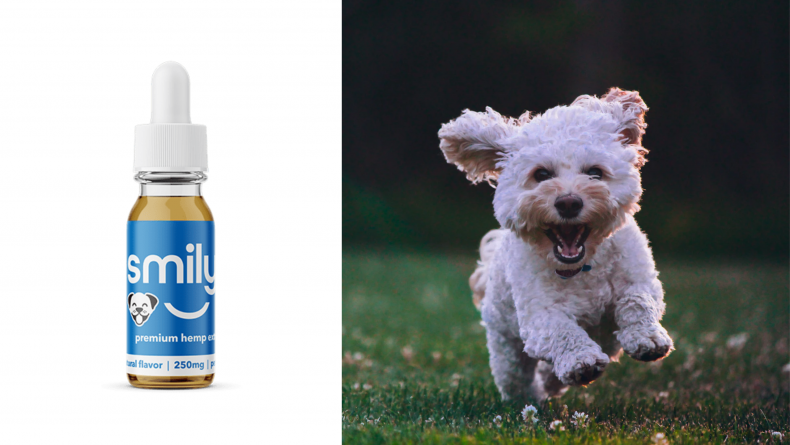 Price: $34.95
Smilyn's CBD Pet Tincture contains high-quality phytocannabinoid-rich hemp seed oil that is easy to administer so you shouldn't have a hard time giving it to your dog.
Enjoy 20 percent off on your first order today.
Lush Valley's CBD Pet Spray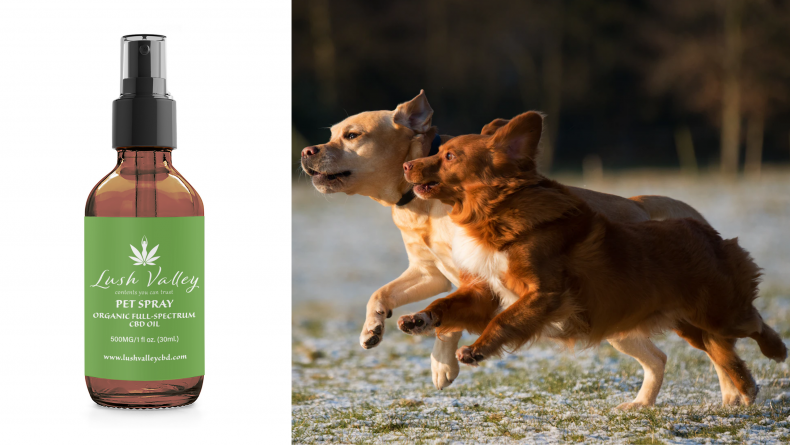 Price: $39.99
This pet spray contains organic full-spectrum CBD oil with less than 0.3 percent THC. It comes in an irresistible flavor that might make your dogs look forward to getting their daily dose. Just spray it onto their meals as needed to potentially promote a healthy appetite or calm them down in stressful situations.
Get Lush Valley's CBD Pet Spray here.
Sol CBD's Liposomal CBD Oil for Dogs and Cats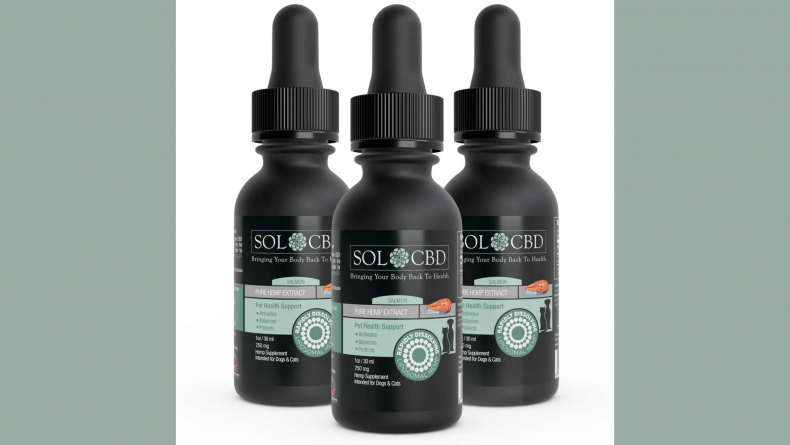 Price: $45
This liposomal CBD oil comes in a delicious salmon flavor that your furry friend might love. Sol CBD claims that its CellG8 delivery system, which is their patent-pending advanced liposomal cannabinoid preparation, could be absorbed 17 times better than traditional CBD products.
Enjoy 10 percent off when you order today!
Vive CBD's Pet Tincture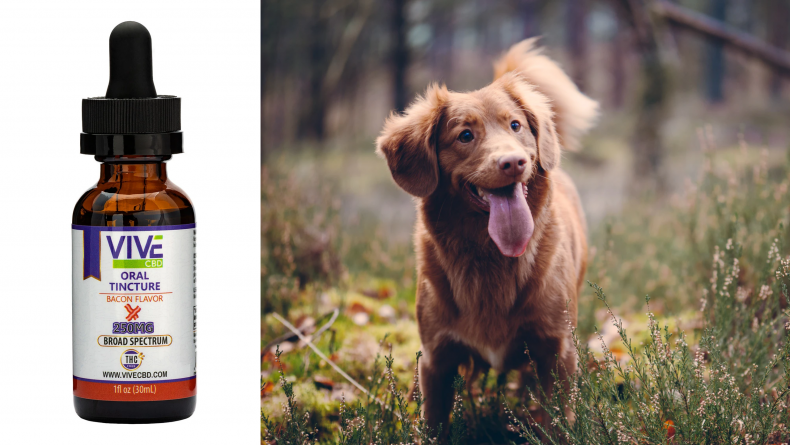 Price: $28.99
This 100 percent THC-free organic hemp tincture comes with an easy-to-administer dropper. It is vegan and non-GMO and comes in a bacon flavor that might make your dog's head turn every time you open the bottle.
Enjoy 15 percent off on your first order when you buy it now!
EMPE USA's CBD Tincture for Dogs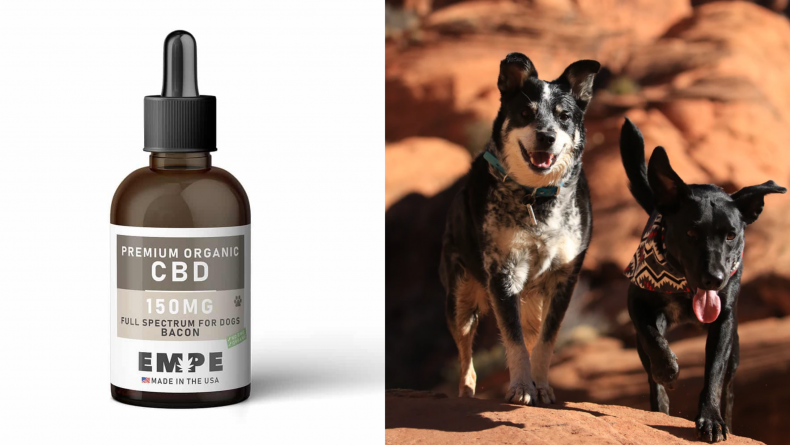 Price: $39.99 or $33.99 with a monthly subscription
This full-spectrum organic hemp oil blend aims to make your dogs stronger so they can stay active for longer. It also contains phytocannabinoids and vitamin E, helping to strengthen the hemp oil's ability to keep your best friend healthy. The bacon flavor could possibly make your dog look forward to every meal, as well—no more struggling to come up with interesting dinners.
EMPE USA offers a wide variety of CBD products that aim to cater to their customers' needs. Their products range from CBD oil and gummies to topicals and skincare, all of which undergo rigorous quality testing to ensure that you only get the best results.