Sponsored Article
What are the Best CBD Treats for Dogs with Anxiety?
Help your dog feel healthier both in mind and body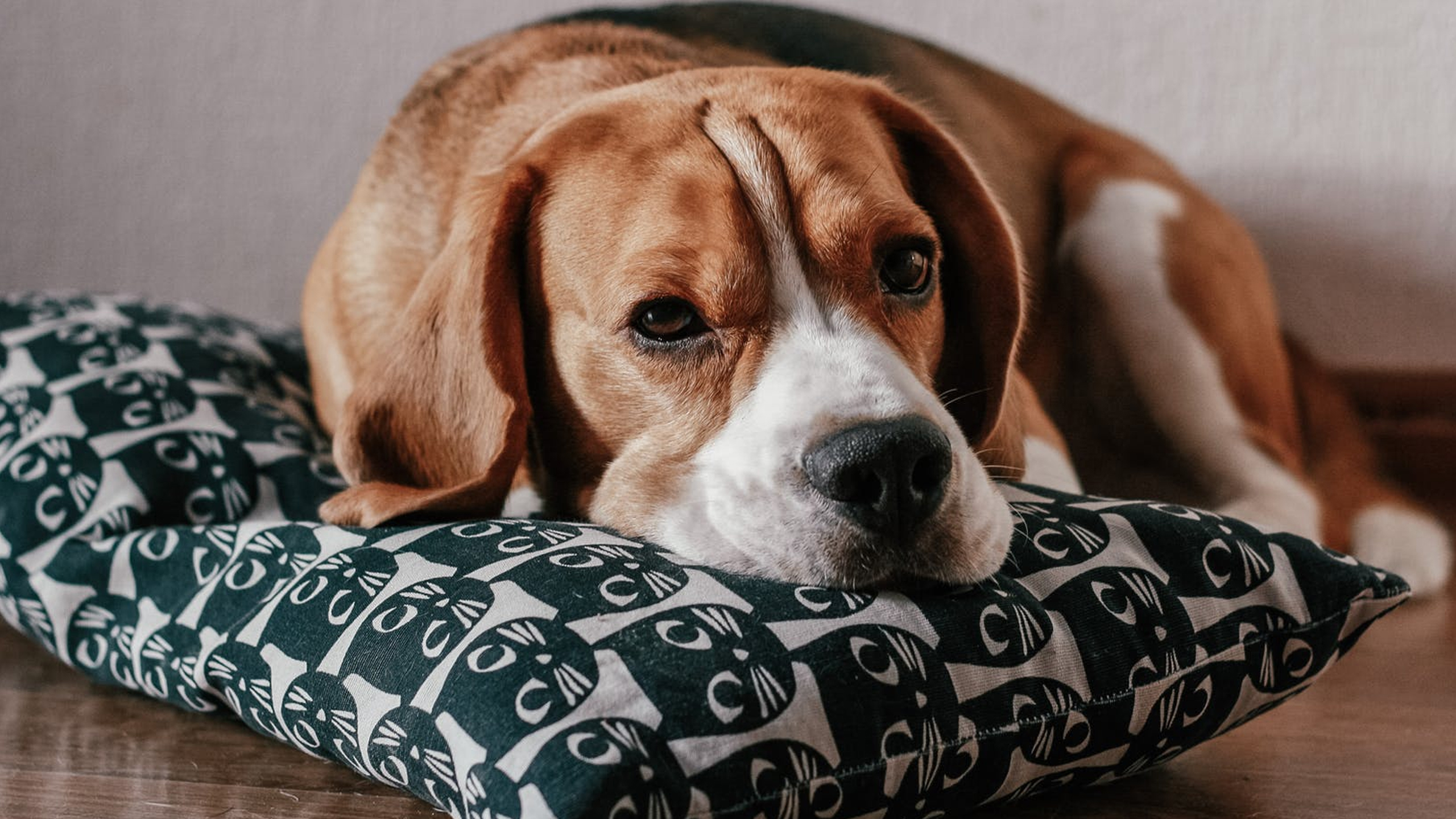 You might be surprised to learn that dogs can experience anxiety, as well. Like humans, this condition can affect individual dogs differently. Some studies have even hypothesized that it may depend on the type or specific breed of dog. What's more, if left untreated, canine anxiety may lead to more serious and life-threatening behavioral issues.
What are the Causes of Dog Anxiety?
Dog anxiety can be caused by a number of environmental and emotional factors. The most common reasons are:
fear due to unusual and irregular stimuli such as sudden loud noises, newly discovered surfaces like grass or carpets, and even human or animal strangers
separation from humans they have formed an attachment to
age-related issues like cognitive dysfunction, which can affect a dog's perception, memory, and learning
What are the Symptoms of Canine Anxiety?
To be able to tell if your furry friend is suffering from anxiety, you may want to look out for the following symptoms:
unprovoked aggression
if they have started to constantly urinate or defecate inside the house (especially if they didn't exhibit this behavior previously)
excessive barking perhaps to garner attention
general restlessness
overall destructive behavior
Bear in mind that some of these symptoms may result from situational variables that can be resolved within a few days. They can just as likely be caused by recurring changes in your dog's surroundings. That is why it is up to you to discern and help your furkid out.
How Do You Treat Dog Anxiety?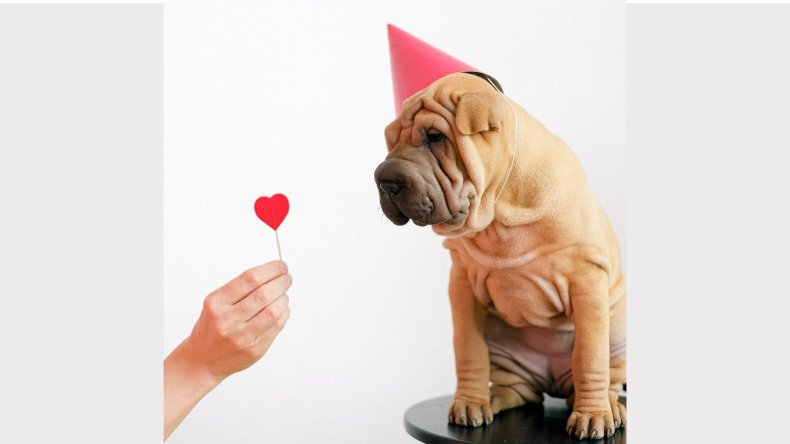 There are numerous ways to alleviate dog anxiety. If you want to be especially careful, the best thing to do would be to consult with your veterinarian. Simply list down any unusual behavior exhibited by your dog and check with a healthcare professional. A veterinarian should be able to determine whether your dog's anxiety is temporary, or if it is being caused by a more overwhelming factor. They will also be able to rule out any medical conditions associated with similar symptoms.
On the other hand, a useful at-home practice you can try is counter-conditioning. This is the act of changing your dog's response to offending stimuli by replacing their anxious behavior with a more neutral or even positive reaction. If your dog is reacting to a specific person, for instance, you can be around them when they interact to show your dog that they can be friendly towards that person, too.
Another method currently gaining popularity is the use of CBD oil or CBD treats. CBD (Cannabidiol) is a compound found in the cannabis plant that has proven to be useful in treating various health conditions.
How Do CBD Dog Treats Help with Anxiety?
CBD for canine consumption can come in the form of oil, capsules, or treats. These are all great ways to treat your furry companion's anxiety. However, make sure you check the required dosage on the packet and never give your dog more than what is prescribed as this may also lead to adverse effects.
Cannabinoids, found in cannabidol, interact with the endocannabinoid receptors of the central and peripheral nervous systems. The resulting reactions will have a calming effect on the body and can minimize any anxiety or destructive pain your dog may be feeling. The benefits also stem towards certain physicalities, like if your dog has a history of chronic muscle pain, has an injury, or is in need of an anti-inflammatory.
What are the Best CBD Treats for Dogs with Anxiety?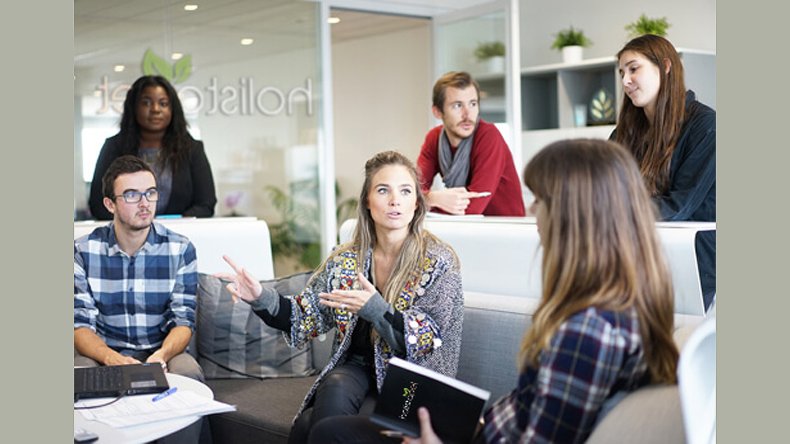 Holistapet is a brand dedicated to providing natural remedies to reduce your dog's discomforts without triggering the side effects of traditional prescription drugs. Their products are crafted to promote overall well-being and to provide extra comfort by utilizing selected superfoods and supplements to improve the efficiency of CBD within your pet's body while supplying additional vitamins and minerals for a long-lasting solution. Here are some of their best products to help with dog anxiety:
CBD Dog Treats +Stress & Anxiety Relief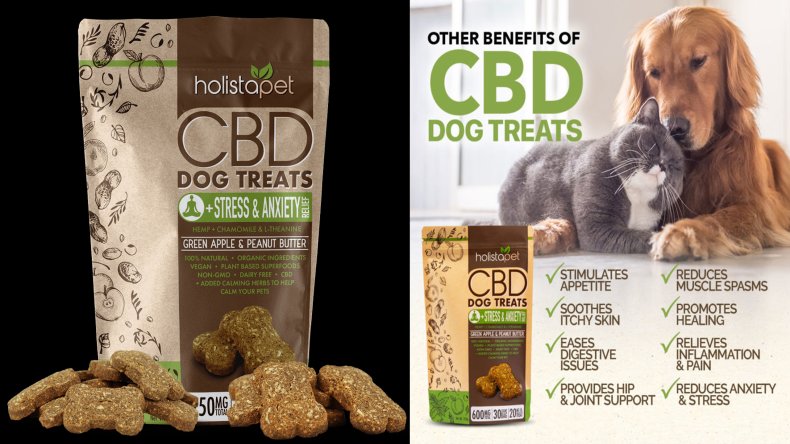 Holistapet's Peanut Butter and Apple CBD dog treats are enhanced with L-Theanine and Chamomile, which can generate alpha waves to lower your dog's anxiety levels. These treats are formulated with unique flavors combined with herbs and key superfoods - such as Hemp Seed Powder and Pure CBD Oil - to aid in maintaining your dog's energy and pull it towards a more relaxed, less nerve-racking state. This formula is said to be perfect for furkids who suffer from anxiety, stress, and phobias.
Purchase a pack of CBD Dog Treats +Stress & Anxiety Relief for as low as $26.95 now!
CBD Dog Treats +Heart & Immune Care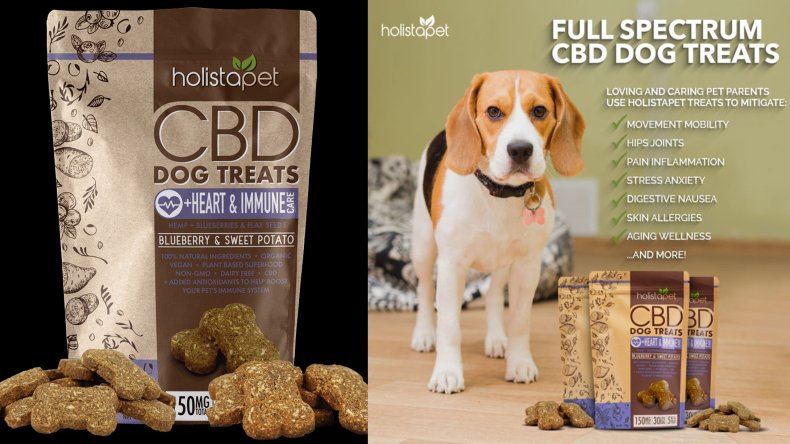 Holistapet's blueberry and sweet potato flavored treats are specially formulated to bolster your dog's immunity, strengthen his cardiovascular system, and work towards a healthy coat. These treats are particularly helpful in preventing infection, sickness, and disease, as well as maintaining a strong heart and healthy immune system. They are also perfect for dogs with skin problems, who constantly itch, and have weakened immune systems and breathing issues.
Get a pack of CBD Dog Treats +Heart & Immune Care for as low as $26.95 now!
CBD Dog Treats +Joint & Mobility Care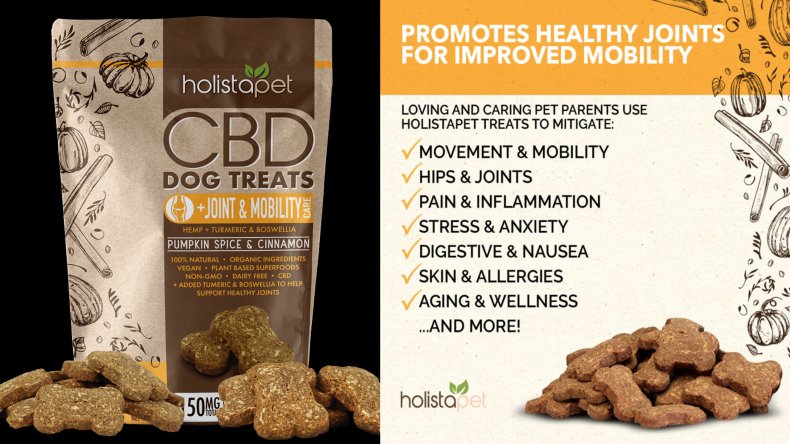 For dogs in recovery, Holistapet's Pumpkin Spice and Cinnamon dog treats are specially blended to include Turmeric Root and Boswellia which can increase your pup's joint strength and reduce the discomfort and swelling caused by joint conditions (from mechanical wear and tear) or recent surgery. These treats will help your dog maintain optimal cell structure and mobility.
Buy a pack of CBD Dog Treats +Joint & Mobility Care for as low as $26.95 now!
Bundle & Save: 3 CBD Dog Treats Multi-Pack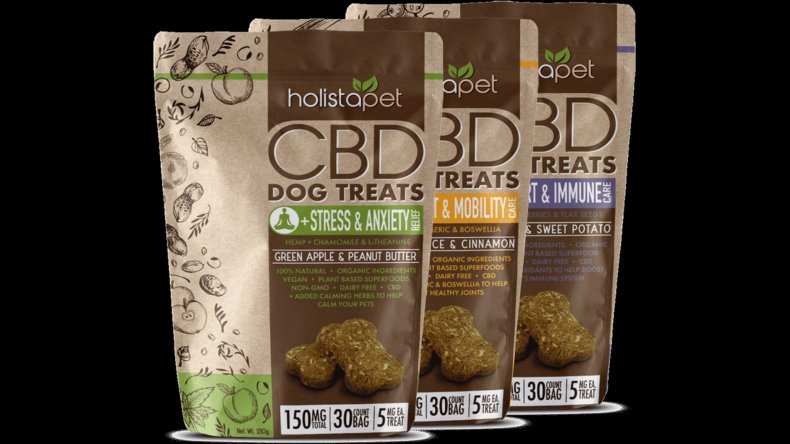 The three aforementioned treat variants are also available as a bundle. Combine and introduce them semi-regularly into your doggo's diet to promote maximum comfort, a healthy appetite, increased mobility, and easy digestion.
Purchase the Bundle & Save: 3 CBD Dog Treats Multi-Pack for only $72.76 now!
How Long Does It Take for CBD Dog Treats to Kick In?
Since every dog is built differently, you must remember to start them on CBD treats in small doses, gradually introducing the formula into their system. For canines with severe anxiety problems, CBD oil can typically kick in within 30 to 60 minutes, though this may also depend on the size of your dog. For more chronic issues caused by joint pain, it may take effect between 2 to 4 weeks for the best results, especially as you figure out the dosage your dog needs.
Why Should You Buy from Holistapet?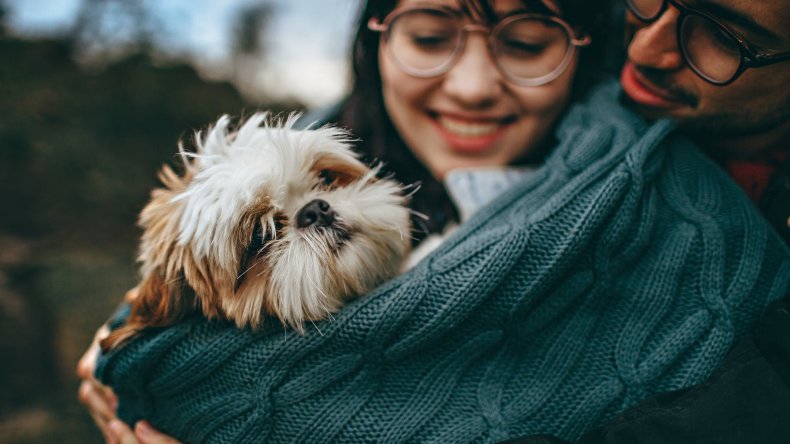 Through its philosophy, Holistapet believes in taking the healthiest approach to bringing the wonders of natural cannabinoids to your dog's endocannabinoid system without getting him "stoned" or "high". Following regular usage, the most drastic change will be in the form of a generally uplifted mood change.
Holistapet consistently offers amazing bundle deals, which include free shipping, a 30-day money-back guarantee, and an opportunity to subscribe to their site for even more savings.