Sponsored Article
What Can an Infrared Sauna Blanket Do and Why You Should Invest in One
Here Are the Different Benefits an Infrared Sauna Blanket Could Possibly Have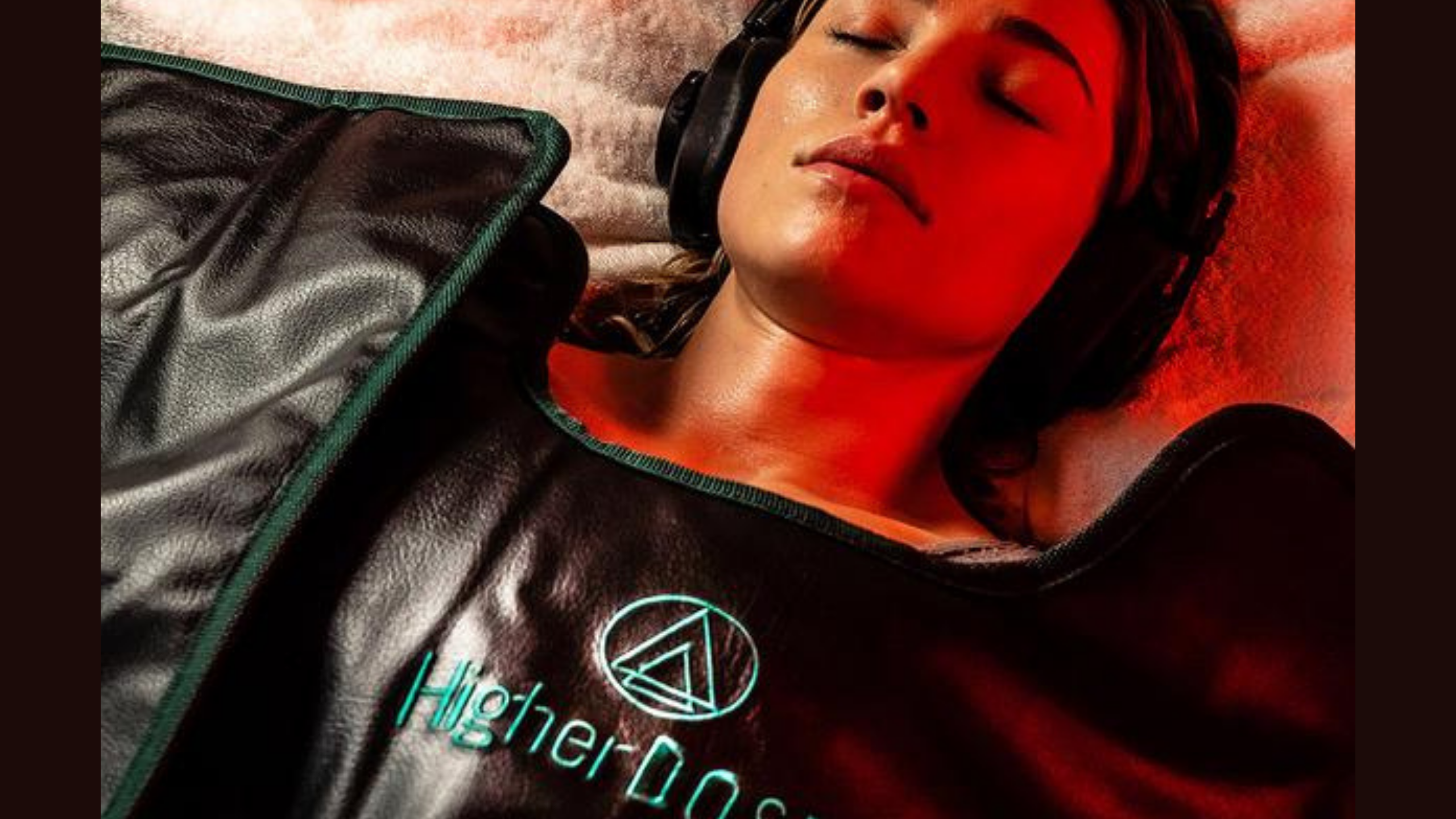 It's important to consult with your doctor with any medical concerns, or before making any changes or adding any supplements to your health plan.
Infrared sauna blankets are becoming quite popular among fitness and health enthusiasts nowadays, with many sharing their benefits on social media. This compact and easy-to-use version of the classic infrared sauna is said to offer a thermal rejuvenating experience that can be enjoyed practically anywhere.
What exactly does an infrared sauna blanket do, though, and how is it different from the classic infrared sauna?
Infrared Sauna Blanket Versus Classic Infrared Sauna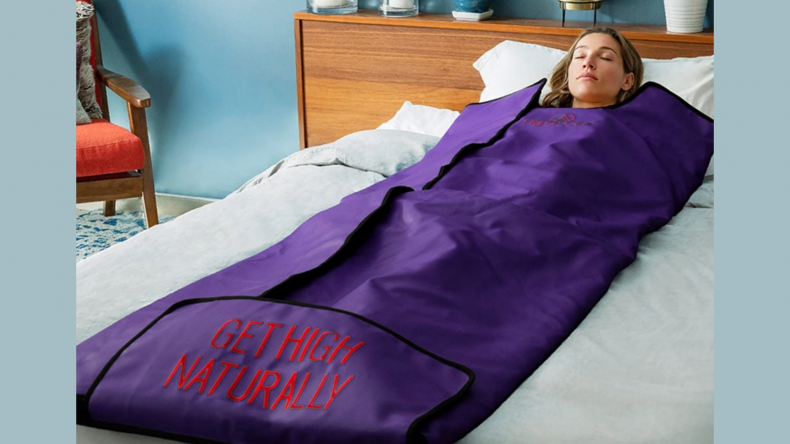 The basic functions of an infrared sauna blanket and a classic infrared sauna are similar, but they are different in form.
An infrared sauna blanket uses infrared rays to heat the body directly. Similar to a sleeping bag, the infrared sauna blanket will completely wrap you up, and the infrared light will warm up your body. The heat will always remain inside the blanket and will never be felt on the outside.
This is different from your typical infrared sauna, which requires you to sit in an enclosed area.
What Are the Possible Benefits of an Infrared Sauna Blanket?
An infrared sauna blanket claims many health benefits, such as:
Detoxification
Increased metabolism
Muscle tension relief
A stronger immune system
Infrared sauna blankets are also convenient due to their form and portability, which allow you to use one whenever and wherever you want. You can also control the heat and duration of your sauna session, allowing your body to truly ease into relaxation mode while sweating and eliminating toxins from your system.
If you ever feel tired or tense, you can look forward to relaxing your sore muscles and sweating out unwanted toxins in an infrared sauna blanket at the end of the day.
How Does an Infrared Sauna Blanket Work?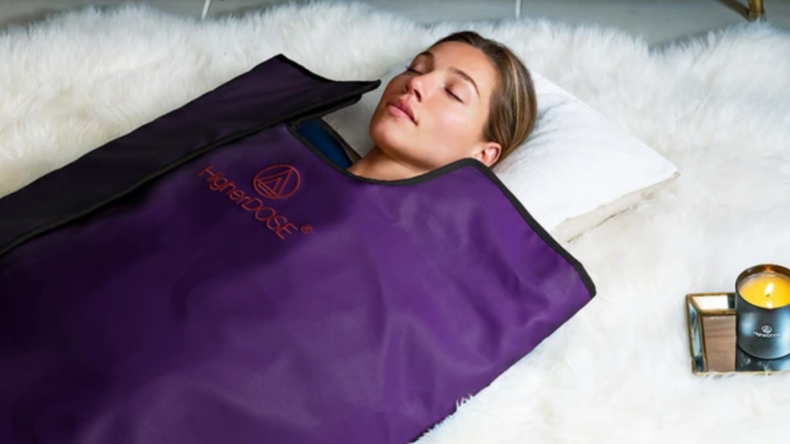 HigherDOSE tries its best to bring the same experience of a physical infrared sauna to your home. The HigherDOSE Infrared Sauna Blanket V3 is a low electromagnetic field (EMF) rated infrared sauna blanket made of waterproof and fireproof polyurethane cotton. It has nine levels of heat delivered through low EMF. It comes with a timer that can be set for up to an hour and heats up in about 10 minutes.
Just choose your desired heat setting before covering up your entire body and using the blanket on a bed or on a couch as you please. If you prefer, you can also choose to keep your arms outside as you read a book, browse the Internet, or watch videos while the blanket heats up the rest of your body. Once you're done with your session, you can simply clean the blanket with antibacterial wipes, fold it up, and store it in a closet or under a bed.
Infrared Sauna Blanket: Is It Worth It?
HigherDOSE is an infrared spa brand dedicated to helping its customers enjoy the benefits of a sauna from their own homes. It claims its products provide dopamine, oxytocin, serotonin, and endorphins—four feel-good chemicals released by the brain—during and after each infrared sauna session. Unlike typical saunas that offer full-spectrum infrared rays, HigherDOSE uses far-infrared rays that, it claims, can help increase your heart rate, and deliver a deep, detoxifying sweat and a healthy glow.
Since the HigherDOSE Infrared Sauna Blanket V3 is portable and easy to store, it is perfect for people who do not have the luxury of space in their homes for a full-size portable sauna. If you miss your regular visits to the sauna or simply love to sweat it out, then an infrared sauna blanket might be a great investment for you.
Disclaimer: The information offered in this article should not be regarded as a substitute for professional medical advice, diagnosis, or treatment. Always consult a physician before trying any treatments or purchasing products to help manage your condition.