Sponsored Article
What is Canva Pro and Is It Worth Purchasing?
This is the ultimate all-in-one tool for remote teams, businesses, social media influencers, students, and digital artists.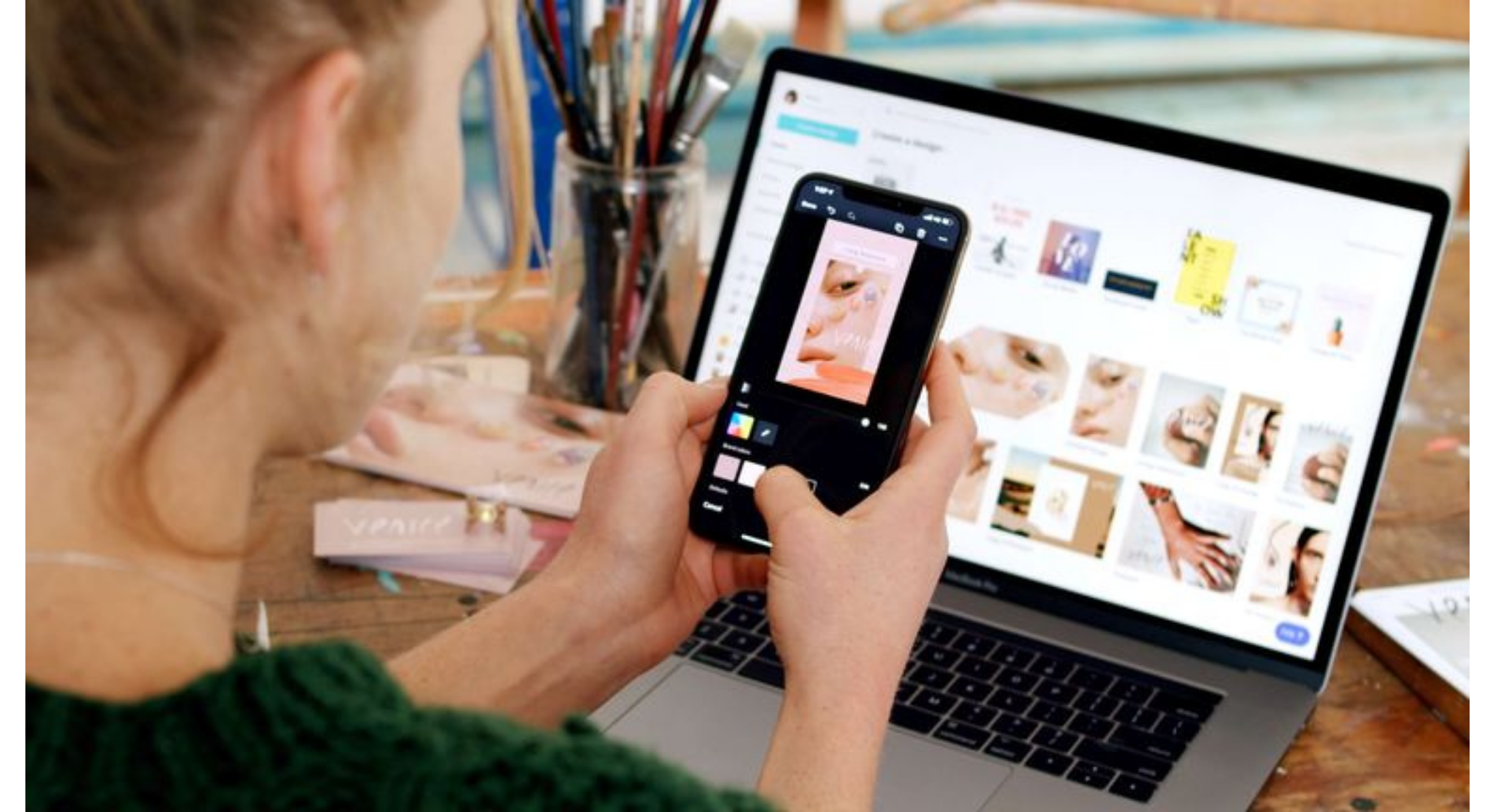 Canva allows you to create amazing graphics without any prior experience in graphic design. They claim that users can create digital art using their drag-and-drop feature within 23 seconds!
You can create high-quality posters, talking presentations, social media posts, reports, digital invitations, business cards, and flyers in no time using their library of 1 million stock images, fonts, and templates. Headquartered in Australia, Canva helps 40 million people every month to create jaw-dropping digital art.
In this digital era, businesses, social media platforms, and industries rely on visually appealing content for growth and better outreach. Simultaneously, the latest survey commissioned by Canva shows that 51% of Americans have picked up a creative hobby, 17% of whom have chosen digital art.
Canva's cool features allow you to collaborate in real-time and reinvent graphic designing completely free of charge. However, when you upgrade to Canva Pro, you'll open a gateway to infinite possibilities. Here are some game-changing features that can scale up your business, fuel your creativity, ramp up your productivity, and save you a ton of time.
The Magic Resize Feature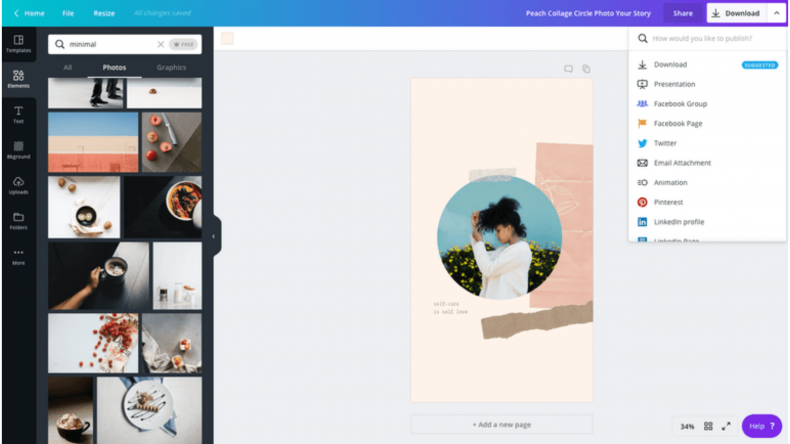 When you work on a new design in the free version of Canva, you pick the pre-loaded template depending on your type of design (Instagram Post, YouTube video, brochure, etc.) and add content with ease. Every layout has different dimensions depending on what you'll be using it for, and your content will appear in it. However, when you start working on a design with a free Canva account, you will be limited to that size.
So what happens if you want to use that same post for your Facebook and Instagram accounts, or decide to ditch Facebook halfway and opt for Instagram instead? There's the catch. You might have to start all over again and put the same time and effort into creating the same post in a different layout.
The Magic Resize tool on the top left corner of your dashboard can solve your problems in just a few clicks. It lets you create multiple versions of your art in different sizes. You can add or remove content for each copy as needed for a better fit, while the basic layout stays the same.
Basically, you can create content for different platforms or projects without building them all from scratch. This feature will save you a lot of time and will especially come in handy if you have a brand that requires you to present similar information through presentations, website headers, and the like.
The Brand Kit: For Growing Businesses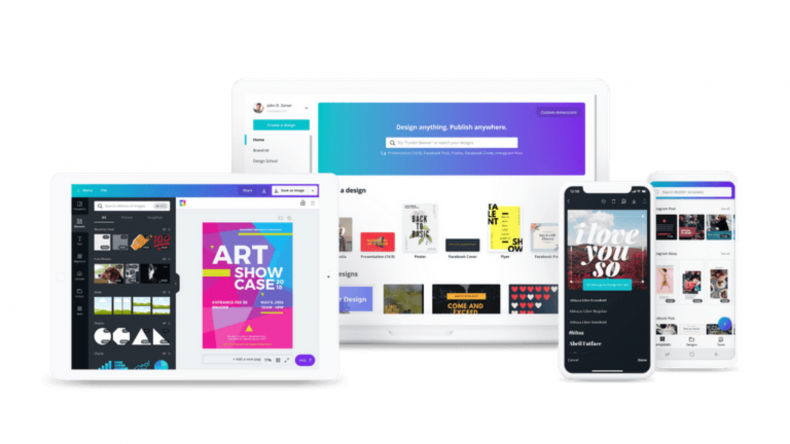 This feature can be a boon to your business, especially if you are working with a team. Canva's Brand Kit lets you upload your brand logos and fonts, and you can watch them adapt to any available design that reflects your brand best.
By clicking on the Style tab, you can choose your brand color and fonts and watch your content transform in real-time. Simultaneously, all your logos in Canva will be available in the Logos section, which will be useful when your designs have an underlying pattern or when working with teams that build Digi-art.
Publish on Social Media Through Canva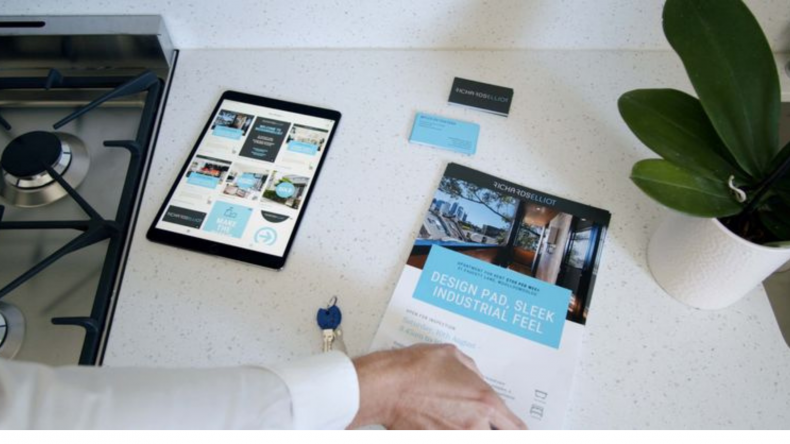 Canva's finest attribute lies in creating high-quality digital art for Instagram, Facebook, LinkedIn, Twitter, and more. After designing and fine-tuning social media posts, it only makes sense to want to publish them easily. The free version of Canva lets you create and post your creations directly to your social media handles.
Canva Pro goes a step further by allowing you to schedule your upcoming posts, which would be best for people with busy schedules. The Content Planner feature lets you plan in advance and makes sure your posts reach the world with perfect timing.
Access to Premium Assets and Templates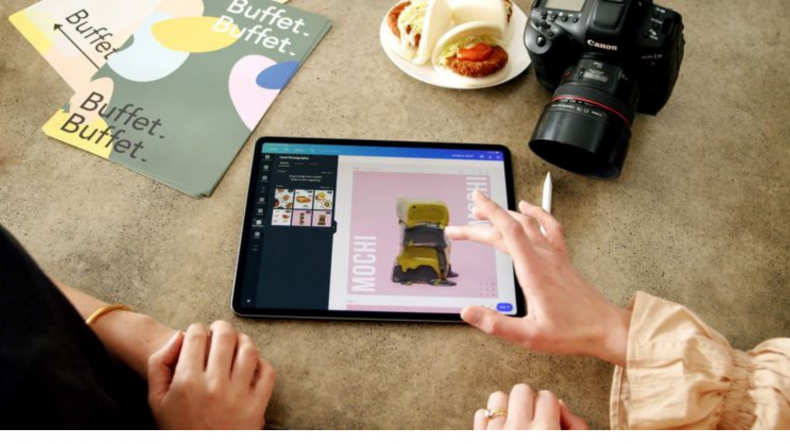 Canva is all about saving time and delivering high-quality digital art. Regular users are often attracted to their vast sea of templates, stock images, and cloud storage for seamless productivity.
Designing a template from scratch can be tedious, especially if you have no background in graphic design. Even though the free version offers hundreds of thousands of free photos and over 250,000 templates, Canva Pro beats it with additional resources to make your work life more comfortable.
The pro version comes with a staggering 420,000 free templates and 75+ million premium stock photos, videos, audio, and graphics that can cover practically any business or individual needs. The best part is that you will get 100GB of cloud storage to save all of your designs for your team to use. You will also experience a significant and diverse change in Canva Pro's video and sound libraries.
Who is Most Likely to Benefit From Canva Pro?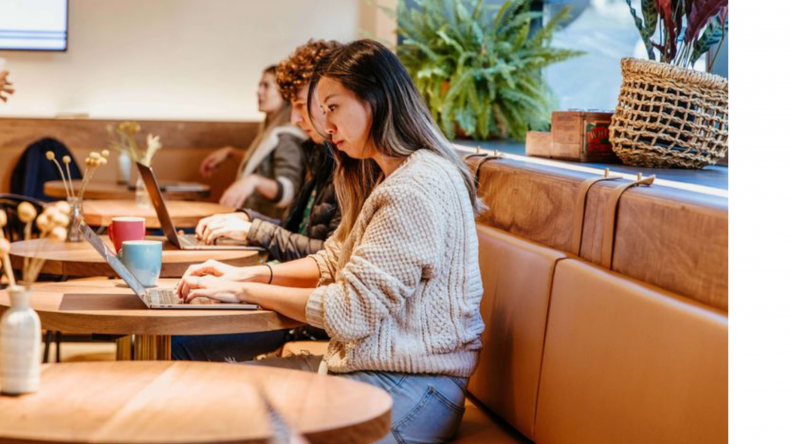 Almost anyone active on social media runs a business, works in a team, or thinks of digital art as a hobby. In some cases, you may not require Canva Pro, given that the free account already offers good enough resources.
However, if you need to collaborate with a team or create a brand through your social media accounts, Canva Pro is for you. There are other features like talking presentations and online whiteboards that can help businesses thrive while social distancing.
With a Canva Pro account, you can create a team of 5 members for the cost of $12.95 a month or $119.40 a year. The best part is that you can try it free for the first 30 days and see if it works for you.
Create a brand, build a hobby, and improve your business with Canva Pro today!