Sponsored Article
What is "Clean Medicine"? Learn More About Healthy Remedies for Your Family
Only the Ingredients You Need, Nothing More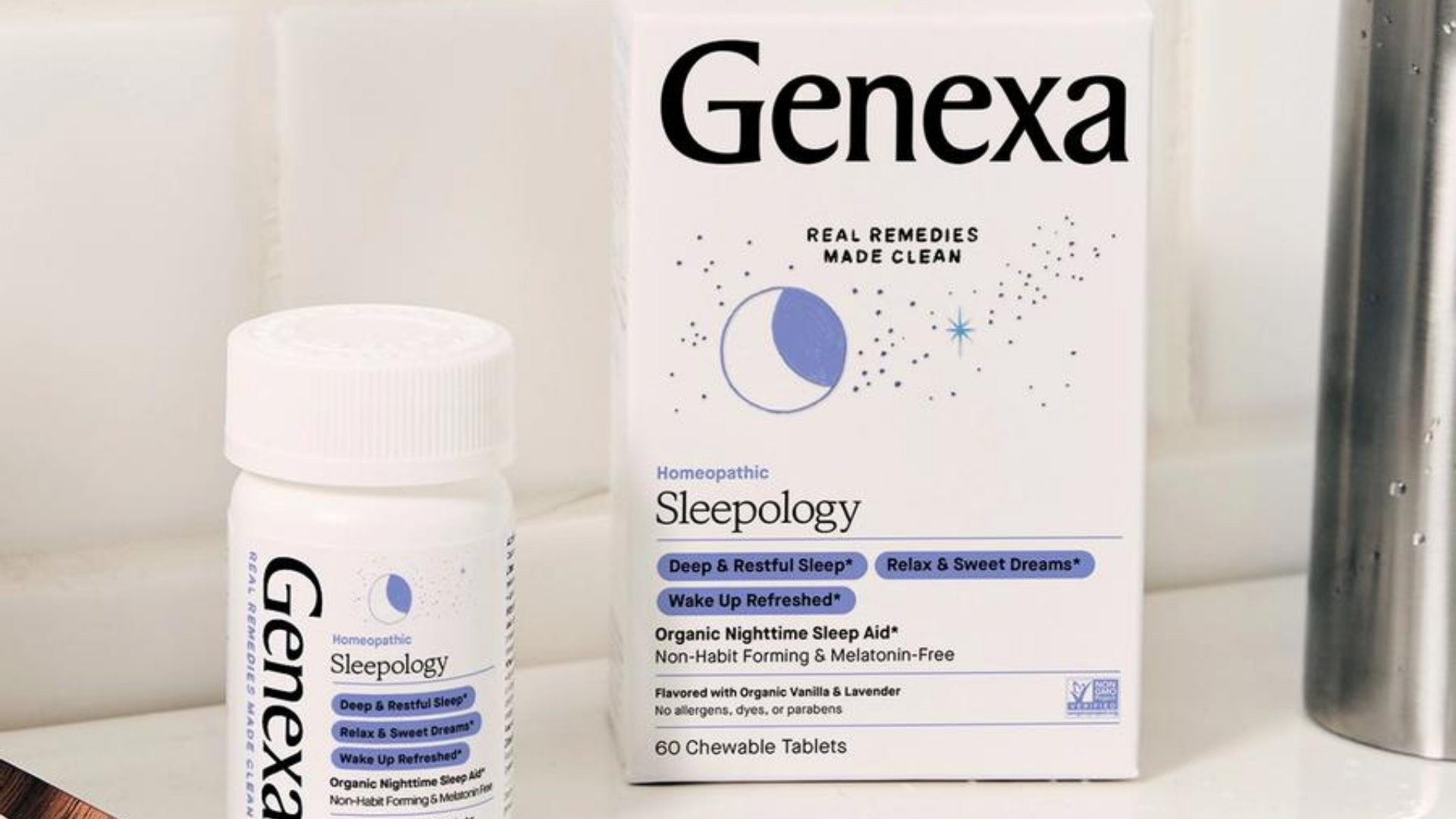 It's important to consult your doctors with any medical concerns, and before making any changes or adding supplements to your health plan.
Do you know what's in your medicine?
When purchasing over-the-counter medicine, the first information that we typically look for is its intended purpose. This includes whether the medicine could help prevent disease or manage symptoms. Few, however, look past this and inspect every ingredient.
Many medicines are made in labs by mixing a number of chemicals and ingredients. These ingredients typically fall into two categories: active and inactive.
An active ingredient is a key ingredient that gives medicine its potency. These go through years, sometimes decades, of scientific research before being approved for medicinal use.
An inactive ingredient, meanwhile, could help with the taste, texture and stability of a medicine. However, inactive ingredients can be synthetically produced, meaning that they aren't found in nature or necessarily derived from natural sources.
What Makes a Medicine "Clean Medicine"? Genexa Explains
Genexa describes itself as the first "clean medicine" company in the U.S. It defined "clean medicine" as "medicine made with the same active ingredients you need, but without the artificial ones you don't." In this instance, "artificial ingredients" refer to synthetically derived inactive substances.
Clean medicine by Genexa utilizes the same active ingredients that are used by many homeopathic brands on the shelf today. These are typically ingredients that have already gone through years of research and are well-established to serve their purpose. However, what differentiates Genexa's medicine from other brands is its list of inactive ingredients. The brand claims that none of its medications contain synthetic inactive ingredients. Genexa explains that synthetically derived inactive ingredients may cause digestive and other health issues.
Genexa offers a list of inactive ingredients that it says are synthetically created and will never be found in any of its products. This list includes:
Parabens
Aspartame
Benzalkonium chloride
Carbomer
Disodium EDTA
To substitute artificial inactive ingredients, Genexa claims only to use "clean" inactive ingredients that are gluten-free, non-GMO and certified vegan, such as:
Organic homeopathic blends
Organic carnauba wax
Organic rice bran extract
Organic tapioca dextrose
Take a look at our top picks from Genexa's "clean medicine" for kids and adults.
Genexa's "Clean Medicine" for the Family
Sleepology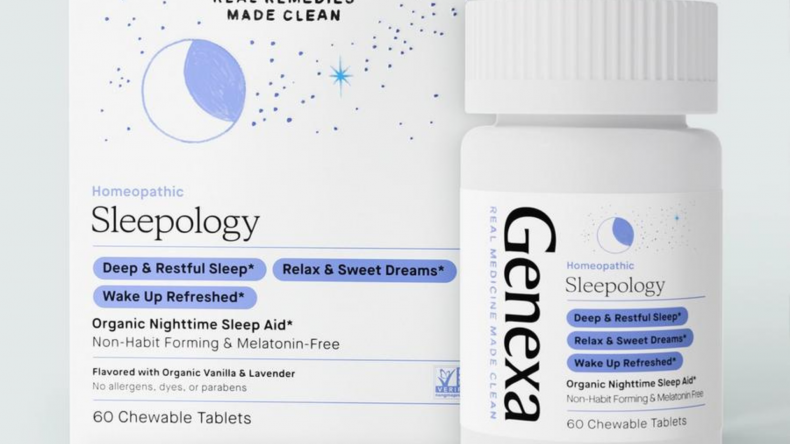 Not everyone is blessed with the ability to sleep when their head meets their pillow. If that includes you, consider an organic nighttime sleep aid. Genexa Sleepology is a "clean medicine" that contains key ingredients like chamomile and alfalfa. These active ingredients are formed into chewable tablets and are designed to help with sleeplessness and restlessness. Additionally, Sleepology is a melatonin-free sleep aid, meaning it could sidestep possible melatonin-related side effects such as headache, irritability and stomach cramps.
Genexa Sleepology is available for $14.44 here.
Kids' Sleepology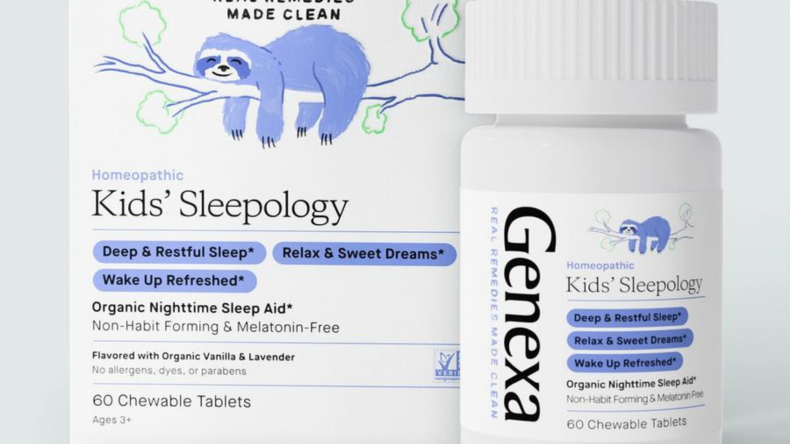 Genexa offers a version of Sleepology designed for children ages 3 to 11 years old. Kids' Sleepology contains the top key ingredients that make Sleepology for adults a best-seller but at a lower dosage appropriate for children. It's designed to help give them the deep and restful sleep they need to grow and wake up refreshed.
Genexa Kids' Sleepology is available for $13.17 here.
Stress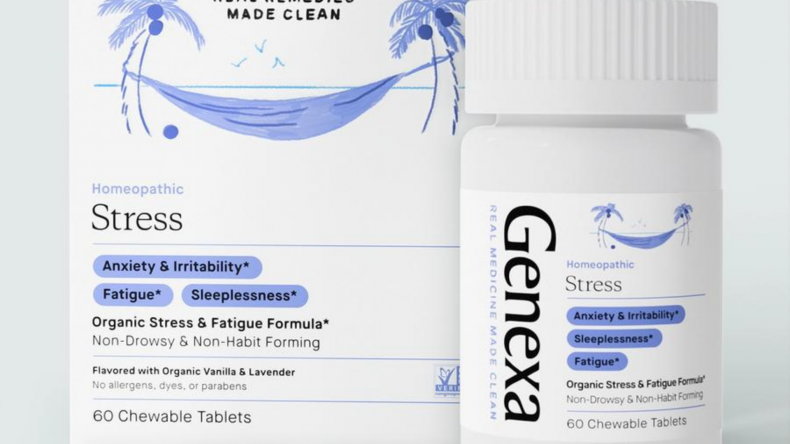 Fatigue and irritability may contribute to stress. Genexa Stress, a nondrowsy supplement, is formulated to help address these symptoms and provide relief. Its top two key ingredients, aconitum napellus and calcarea carbonica, are active ingredients that could possibly help with:
Genexa Stress is available for $14.44 here.
Jet Lag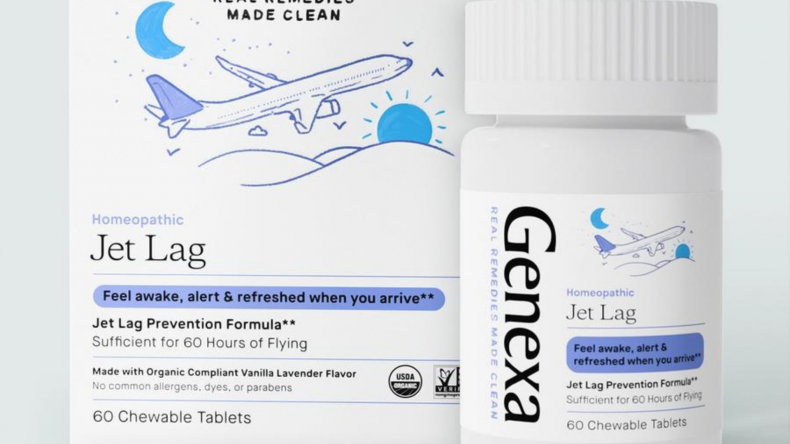 Traveling across different time zones can take a toll on the body. Many people experience a combination of fatigue and disorientation, but perhaps the most adverse effect of traveling from one time zone to another is the disturbance of sleep-wake patterns. Genexa Jet Lag is formulated to help relieve jet lag so you feel less tired when traveling. It contains active ingredients like arnica montana and cinchona officinalis, both of which could possibly help with:
Genexa Jet Lag is available for $16.99 here.
Visit Genexa for pain relief, cold and flu, digestion and more.
The information offered in this article should not be regarded as a substitute for professional medical advice, diagnosis, prevention or treatment. Always consult a physician before trying any treatments or purchasing products to help manage your condition.