Sponsored Article
What is CLEAR Airport Security, and How Does It Work?
That Lane With The Blue Or White Pods Lined Up On The Sides Is An Advanced Identification System Called CLEAR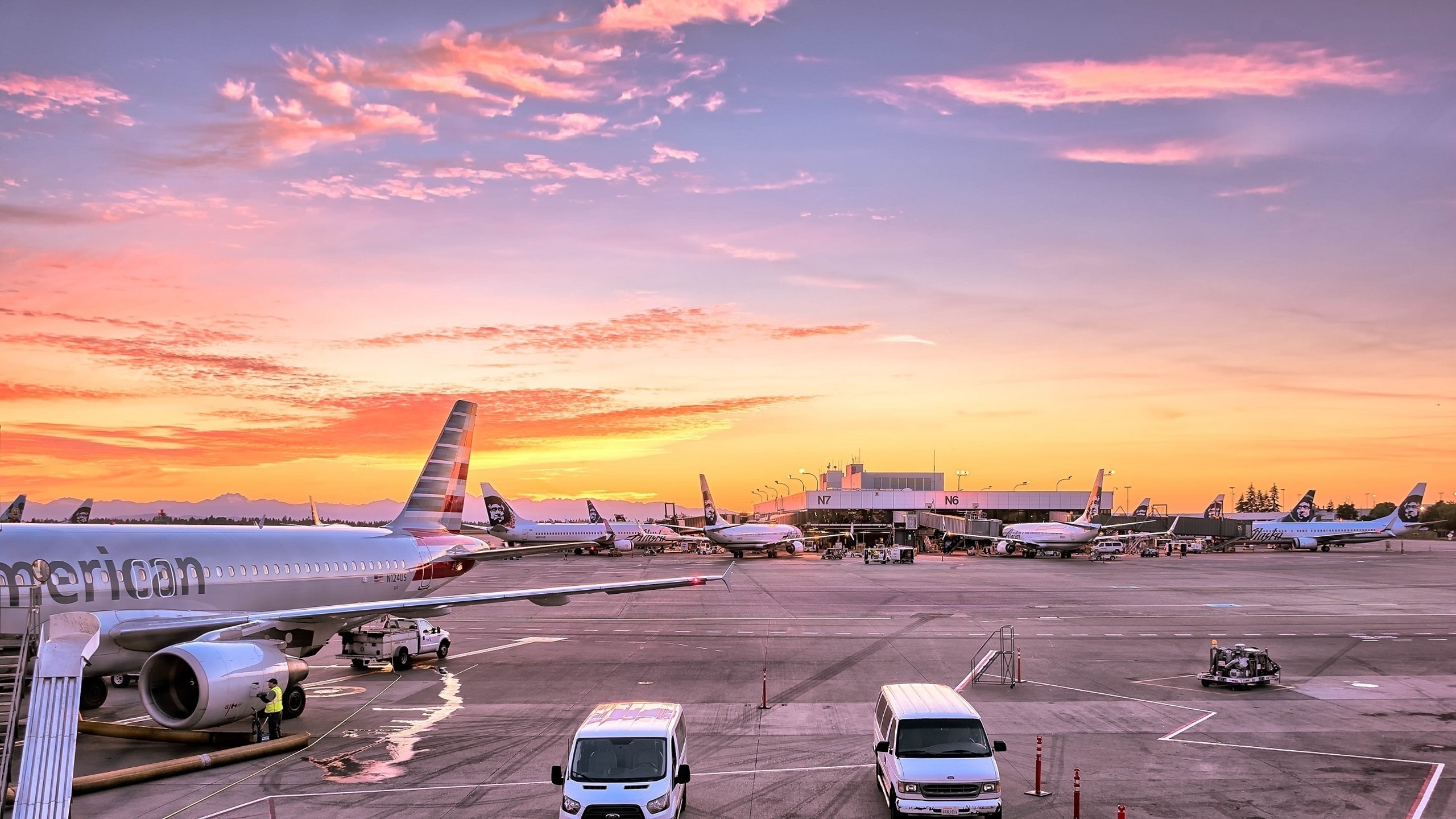 If you've transited through an airport recently, you may have come across a lane of blue or white-colored oval pods parallel to the check-in and security lines. What might have been more interesting is how quickly people were using these pods to get on with their journey inside the airport. Next thing you know, they've already made it to their TSA screening!
It's not a special lane for elite passengers. That lane with the blue or white pods lined up on the sides is an advanced identification system called CLEAR. A far cry from the usual method of presenting identification with a passport or driver's license, CLEAR is an airport security service that provides a fast, touchless form of identity verification (biometrics) and lets you breeze through security lines faster. It minimizes touchpoints at an airport and shortens screening time at security checkpoints so you can get to your gate smoothly.
CLEAR is the gateway to shorter wait times at the airport, so you can breathe easy and make it to your gate well before boarding time. You can commit to a one-year membership for only $149 when you pay upfront. Pair your CLEAR subscription with the CLEAR app to ensure there's no time wasted from Home To Gate.
How does CLEAR qualify as a security checkpoint?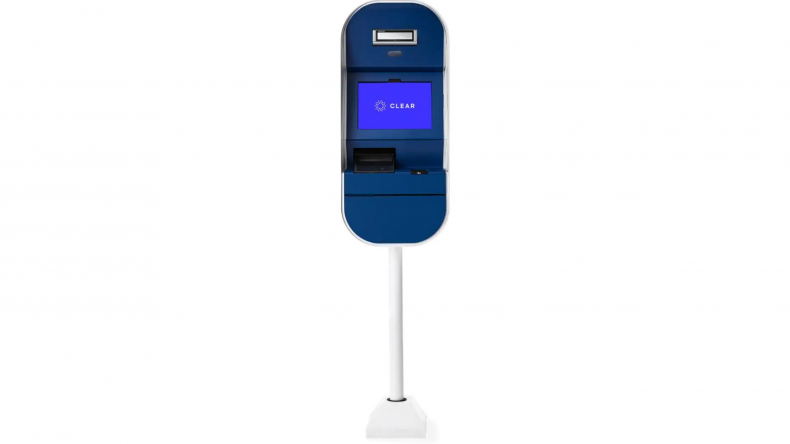 Curious about how CLEAR works? We've listed down the security measures CLEAR has taken to make it a travel asset worth having.
1. It Verifies Your Identity - And Secures It
What makes the CLEAR security lane fast and touchless is that it only requires a biometric scan of your eyes as a form of identification. That means there's no need to fumble through your documents, passport, or driver's license in proving your identity to a check-in agent.
However, it's not enough that CLEAR stores a copy of your iris scan. Based on your biometrics, CLEAR transforms your identification into a binary code that makes it nearly impossible to decrypt, keeping your identity safe and secure. This binary code is technically your iris scan but in the form of ones and zeros, which will verify your identity the next time you use a CLEAR pod.
2. It Works With The TSA
It must be noted that CLEAR is not a substitute for TSA. Instead, CLEAR and TSA work together as partners to ensure safe travel. Think of it this way: CLEAR is in charge of identity verification, while TSA is responsible for your physical screening. All you have to do is walk through a CLEAR security lane to give your biometrics, then immediately proceed to the physical screening lane before heading to your terminal gate.
If you have TSA Pre-Check, the process becomes relatively faster. After submitting your biometric scan on a CLEAR pod, you may proceed to the TSA Pre-Check lane for expedited screening without taking liquids and electronics out of your bag or taking off your shoes, belt, jacket, and pocket items.
3. It Has DHS Certification
The Department of Homeland Security (DHS) gave the new identification security system the all-clear with its SAFETY Act certification - this means that CLEAR has been qualified as anti-terrorism technology. Together, DHS and CLEAR work for a common goal: to make travel safe, from one point in the United States to another. Although the DHS and CLEAR work together, they do not share personal information of travelers with one another.
How Do You Enroll With CLEAR?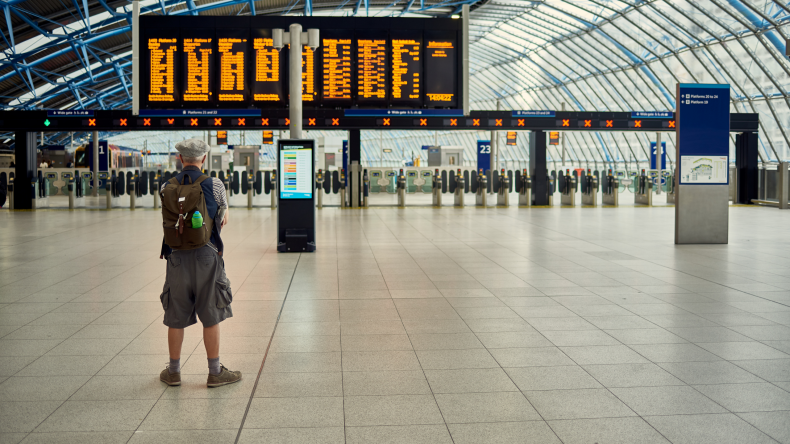 If you find yourself at an airport that's also a CLEAR location and have minutes to spare, you may approach a CLEAR ambassador, who's usually located right next to a CLEAR pod, and begin your enrollment. Otherwise, you can sign-up online and activate your membership at a CLEAR location - you must show up in front of a CLEAR pod to provide your biometrics.
For CLEAR to scan your irises, position yourself on the blue circle on the floor, in front of a CLEAR pod. Next, an automated system will prompt you to center the green dot emitted by the pod between your eyes. Listen to verbal cues, and then once you hear a shutter sound, you're good to go. This fast and easy process will allow you to use your CLEAR membership immediately after enrollment.
Get CLEAR-ed With Ease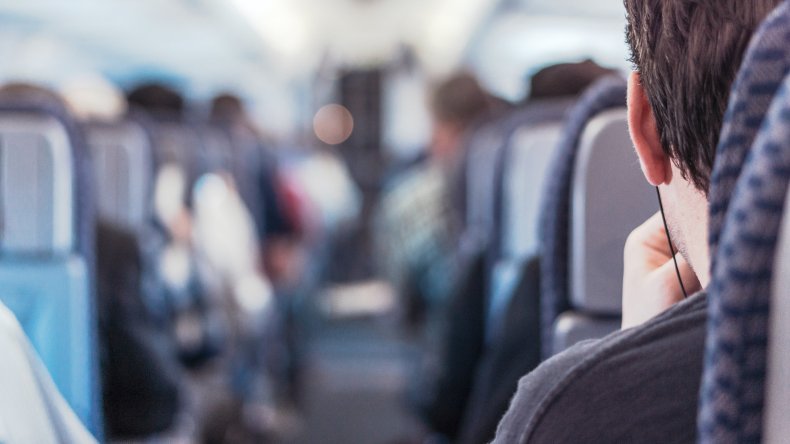 CLEAR is currently utilized in at least 36 airports across the United States, including these traffic-heavy airports:
Hartsfield–Jackson Atlanta International Airport (ATL) - Atlanta, GA
Los Angeles International Airport (LAX) - Los Angeles, CA
O'Hare International Airport (ORD) - Chicago, IL
Dallas/Fort Worth International Airport (DFW) - Dallas, TX
Denver International Airport (DEN) - Denver, CO
John F. Kennedy International Airport (JFK) - New York, NY
San Francisco International Airport (SFO) - San Francisco, CA
McCarran International Airport (LAS) - Las Vegas, NV
Seattle-Tacoma International Airport (SEA) - Seattle, WA
Charlotte Douglas International Airport (CLT) - Charlotte, NC
Get the CLEAR advantage when you transit through these busy airports for convenience and less hassle. Walk over to a CLEAR pod, get your irises scanned, and head straight to your TSA check in a shorter wait time. You'll see that CLEAR will prove itself to be the fast, comfortable experience to fast-track your check-in, sign-up for a One-Year Membership.
One-Year Membership ($149)
Can't get enough of the fast lane? Make the year-long commitment with CLEAR for safe, touchless travel. Enjoy a hassle-free airport experience by getting in front of a CLEAR pod instead of behind a line. A one-year membership will only set you back $149 when you pay upfront. Fill up the membership form here.
Enjoy fast, safe, and touchless travel with CLEAR when you sign up for a membership here.