Sponsored Article
What is the COVID Summer Surge? And What Does it mean for your Dog?
Dogs Are Prone to COVID-19 Too. Here's You Can Protect Them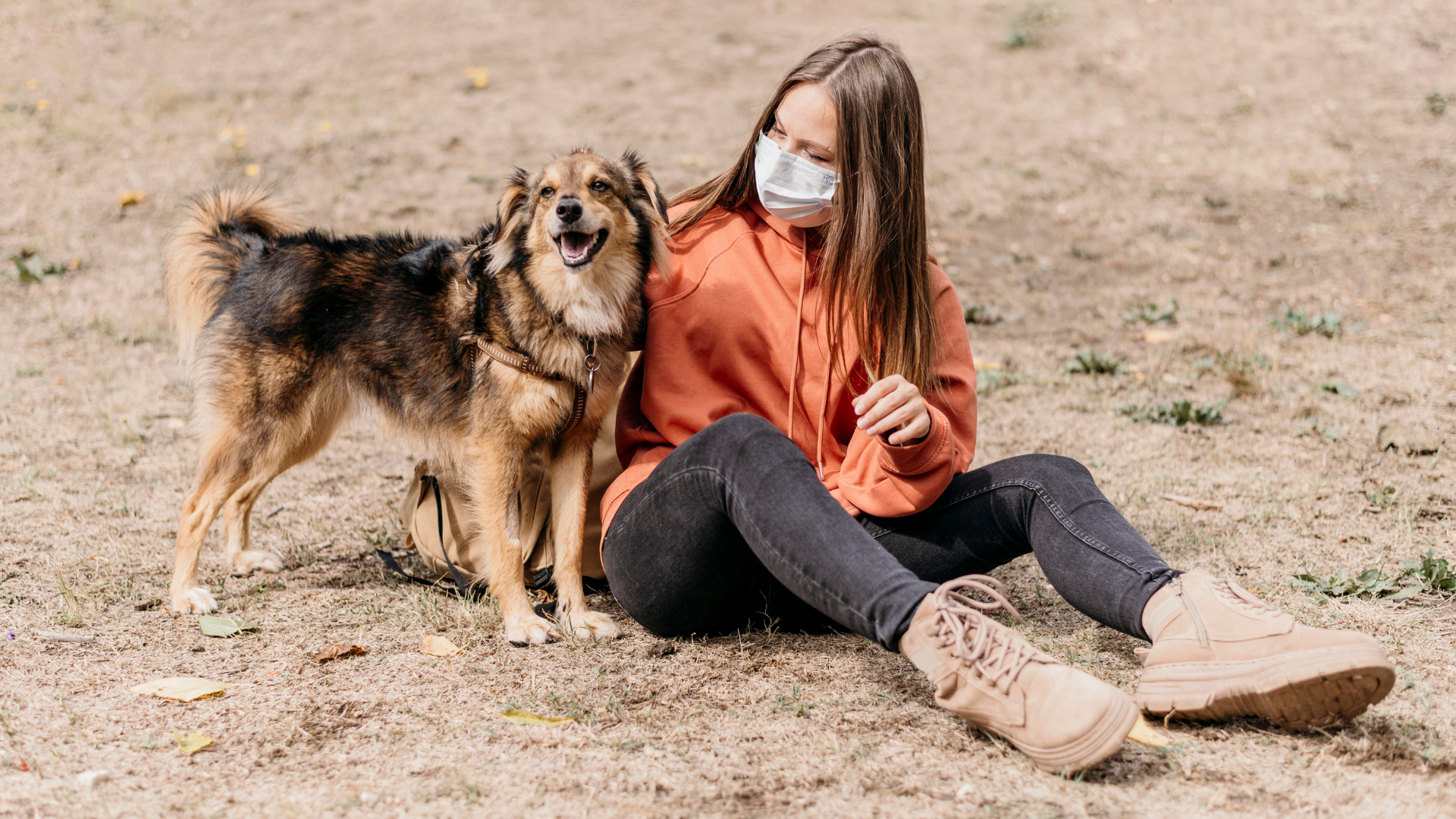 Many of us held on to hopes that the newly released COVID-19 vaccines are going to help flatten the curve fast. We all want to get life back to normal where face masks are no longer required, and we can freely spend time with our loved ones. Unfortunately, it doesn't look like it'll be that easy.
Summer is coming, and with it, the COVID "summer surge". Find out what this means for your dog and what you can do to safeguard your pet against the potential danger.
The COVID-19 Summer Surge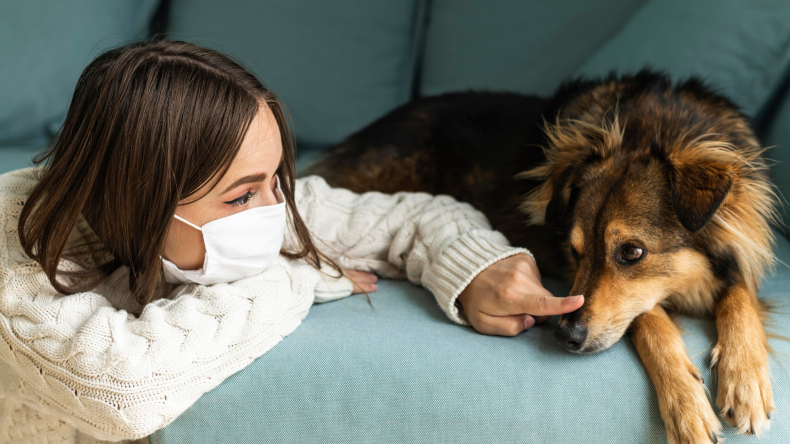 In the first few months of the pandemic, COVID-19 came in waves. As some states now experience the curve flattening, other states are faced with a second or third surge. In 2020, states and countries learned that efforts to contain the virus need to continue even when infection rates have fallen. At this moment, no state is entirely safe from another round of uncontrolled community spread.
Public agencies and private healthcare institutions are doing everything they can for the country to reach herd immunity as soon as possible. However, since vaccines are not fully rolled out, and there are still many communities where the vaccine is not yet available, scientists warn of another COVID surge this summer.
Overall, the United States is said to be in its third surge. This summer, metropolitan areas with an increasing population and local tourists are in danger of experiencing another rapid increase in COVID-19 cases. Humans and pets alike can be infected with the virus at any time, dogs being more at risk of contracting the virus from humans than the other way around.
What the COVID-19 Summer Surge Means for Your Dog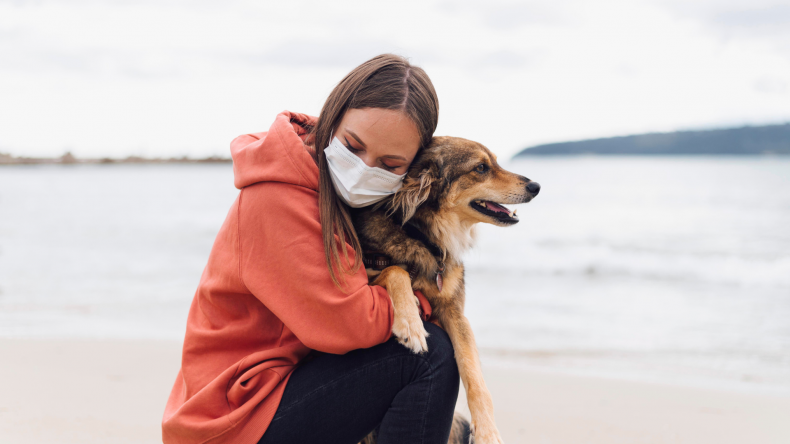 Simply put, dogs are at high risk of contracting COVID-19 this summer. Another surge of positive COVID-19 cases is expected, especially in metropolitan areas with a high number of residents and local tourists.
In 2020, the first dog in the U.S. to test positive from COVID-19 passed away in New York City. The dog was diagnosed with concurrent conditions, but the case served as a reminder that pets can also catch the virus.
Like humans, cats and dogs that become infected with the virus don't always show symptoms. Some can be considered asymptomatic, showing no symptoms at all. However, federal health agencies and veterinary experts remind pet owners that humans are a more significant risk to their pets than pets are to humans.
Pet owners are advised to take certain precautions to safeguard everyone's health, including their pets. Washing hands and limiting physical contact when possible are just some of the tips, although it is also best to limit dogs' playtimes with others who are not part of the household. This limits the possibility of dogs contracting the virus from other pets or other humans in public.
Below are two more tips to help pet owners protect their canine friends throughout the COVID-19 summer surge and beyond.
Practical Tips for Dog Owners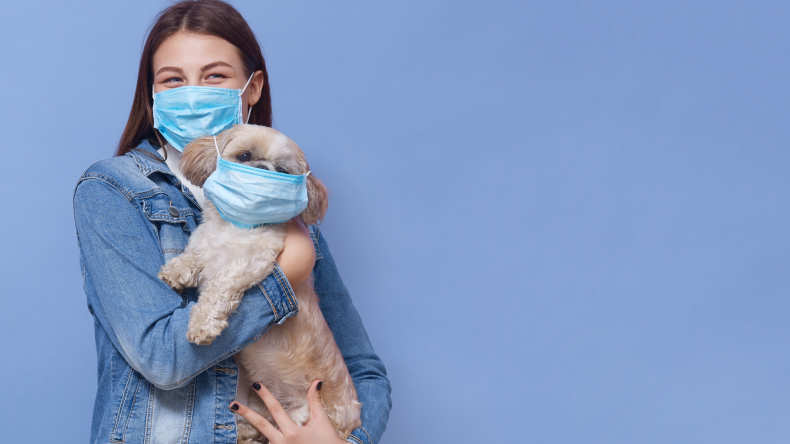 Get Community-Based Pet Insurance
Community-based pet insurance is different from costly traditional pet insurance. Eusoh, one of the best community-based pet insurance companies in the U.S., costs far less than comparable conventional pet insurance providers.
Traditional pet insurance can cost pet owners as much as $960 or more annually, but with Eusoh, your average monthly spend will only be $40/month. This monthly community membership fee covers your dog's emergency care, accidents, illnesses, cancer, orthopedic issues, hereditary conditions, prescription medications, and routine care. Should your dog require healthcare, you won't have to worry about excessive costs because the community pool fund will shoulder 80 percent of the total bill for you.
Eusoh is a smart choice for pet parents who want to ensure that their dog's healthcare costs are always accounted for. No matter what age your dog is and no matter what the virus, disease, or condition, Eusoh has your dog's back.
Have A Safe, Veterinarian-Approved Pain Relief Supplement on Hand
It's a heart-wrenching experience to see our dogs in pain. Sometimes, there is no cure for canine viruses and diseases, so all we can do is help them manage the pain in any way possible.
Thousands of canine owners and veterinarians have given Ellevet two thumbs up for helping canines manage painful episodes of various health conditions. Ellevet offers CBD + CBDA pain solutions for dogs in chewable form, soft gels, and oil. These products are clinically proven cannabidiol Hemp oil supplements for pets, which can help provide superior support in times of pain and weakness.
Ellevet's CBD + CBDA pain solutions do not cure the virus, disease, or health condition itself, but help increase the dog's quality of life by helping them deal with discomfort. Testimonials of pet parents seeing their dogs develop increased mobility and joint support after taking Ellevet CBD + CBDA pain solutions can be found here.
*It is recommended to consult your vet for advice before giving your dog any supplement or medication.