Sponsored Article
What To Expect When Intermittent Fasting
Planning To Fast This New Year? This Is What Happens To Your Body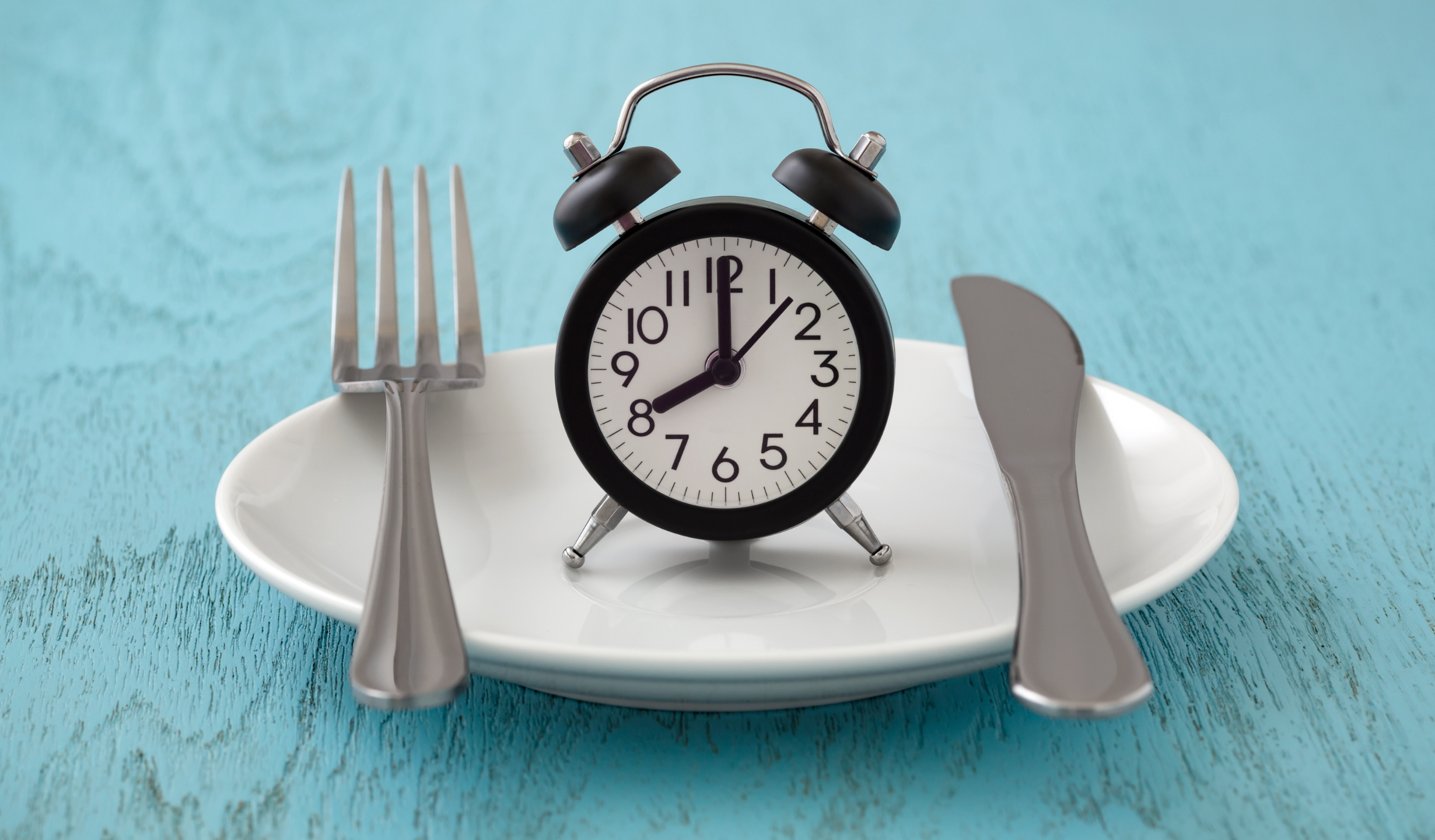 Intermittent fasting (IF) is growing in popularity, especially among people who don't like measuring their calories or weigh-ins. In its simplest form, IF means eating for a limited period to burn stored fat. However, fasting is not for everyone; it can throw your body into a loop of side effects without proper planning.
This is why you must know what to expect before you jump into any new eating habit. For all the in-depth details, you can download the DoFasting app, but here are the five stages of fasting that will help you understand the physiological changes and adaptations that your body is undergoing.
Stage 1: Stable Blood Sugar
Fasting usually begins about eight hours after your last meal. At this stage, your body begins to experience changes in your blood sugar levels. You may start to experience hunger, fatigue, drowsiness, brain fog, and "hanger."
At 12 hours, your body will transition into an early state of ketosis, where it will start relying on tapping into your stored fat instead of carbohydrates. During this stage, your body uses up the glycogen and glucose from storage, stabilizing it to normal levels.
Stage 2: Ketosis
After around 16 to 18 hours of fasting, your body will now be in full ketosis. This means that you've switched to fat-burning mode, and your liver is now converting stored fat into ketones. Did you know that your brain uses an estimated 60% of glucose when your body is in a resting state? When you are fasting, ketones replace glucose, therefore suppressing appetite, and fuels your muscles, heart, and brain.
At this stage, ketone bodies also initiate the production of brain-derived neurotrophic factor or BDNF. It is a protein produced by the brain that protects existing brain cells. Studies show that it induces a positive effect on mood, mental clarity, and inflammation reduction in some cells.
Stage 3: Autophagy and Anti-Aging
Autophagy is an important process where the body cleans our damaged cells for cellular and tissue rejuvenation. Fasting triggers the activity of autophagy. However, this only begins when you've depleted your glucose resources and your insulin level beings to drop. If this is your first time attempting to fast long enough to achieve this state, it can be difficult, but the results are worth it. DoFasting gives you tools and a plan to get here to achieve your optimal results.
Studies show that fasting-induced autophagy comes with various benefits and suggests that fasting-related autophagy may help kill cancer cells. This process removes toxic proteins from the cells that are attributed to neurodegenerative diseases, such as Parkinson's and Alzheimer's disease:
It recycles residual proteins
It provides energy and building blocks for cells that could still benefit from repair
It prompts cell regeneration and healthy cells
Stage 4: Growth Hormone
As you go through more days of fasting, your growth hormone levels can increase significantly due to decreased calories, carbohydrates, and protein. This new stage provides you with various benefits.
Studies have shown that adults undergoing a 48-hour fasting increase human growth (HGH) secretion by up to 400%. The growth hormone has the ability to help preserve lean muscle mass, reduce fat tissue accumulation, heal wounds, and promote cardiovascular health.
You'll experience an increased frequency of growth hormone bursts throughout the day and will stimulate faster muscle repair. Combined with the hundreds of recipes from the DoFasting in-app database, and the workouts demonstrated in your DoFasting plan, this will serve to streamline your path to where you want to be.
Stage 5: Immune Cell Rejuvenation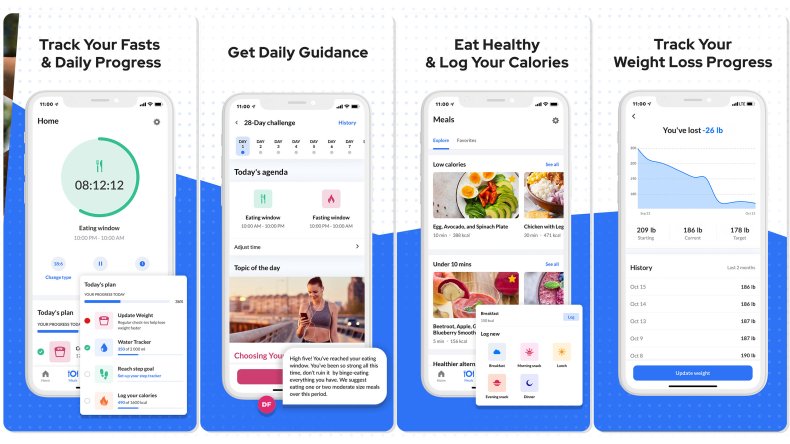 At the final stage of intermittent fasting, your body will start breaking down old immune cells and generating new ones. Fasting for extended periods can reduce circulating insulin-like growth factor 1 (IGF-1) levels and protein kinase A (PKA) activity in numerous cell populations.
After breaking your fast it's important that you eat a nutritious and balanced meal that will help your cells and tissues recover from the detox. Include vegetables, fibers, proteins, and whole grains after you fast and avoid processed foods, sugars, and junk food.
Intermittent fasting aims to avoid foods and drinks that trigger insulin production so the body can start using stored fat for energy. So make sure that you keep committed and don't break your fast too early.
If you're interested in trying out a 12-hour, 16-hour, or even a 72 hour fast make sure that you are guided. The DoFasting app is the go-to intermittent fasting guide that will tell you when to fast and when to eat.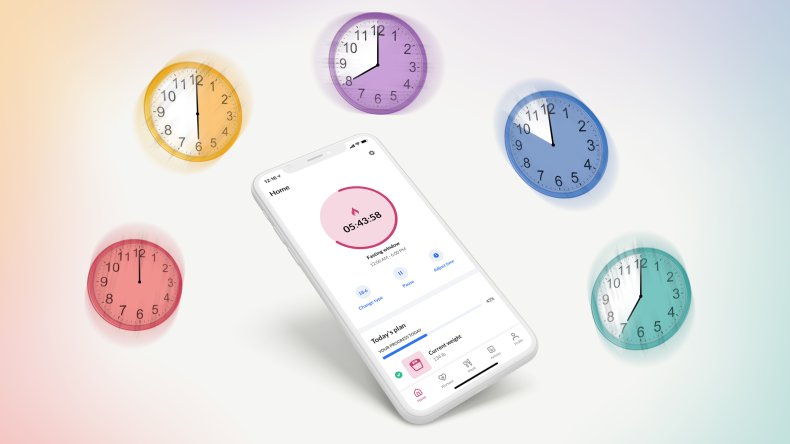 It will also help you choose a fasting method that fits best into your lifestyle. Instead of having a strict diet, the DoFasting app will help you transition into eating healthier. They have a wide range of meals that you can choose from. All of the 5000+ recipes on the app are carefully crafted by a professional nutritionist and can be customized according to your allergies and dietary needs. You can even log your calorie intake to make sure that you aren't breaking your fast.
To top it off, you no longer have to scour the net for workouts you can do. The DoFasting app has everything you need to achieve the body you want. They feature visualized training routines, from warmups to the exercise itself and even stretching guides. What are you waiting for? Try out the DoFasting app now!
For our readers, we have 2 special coupon codes:
For an additional 10% discount when purchasing the DoFasting 6-month plan, use coupon code: NEWSWEEK10
For an additional 2 additional months free of charge when buying the DoFasting Annual Plan (14months subscription for the price of 12), use coupon code: NEWSWEEK
DoFasting has a free quiz, which helps to determine exactly what is right for you when considering intermittent fasting - to go about it in the most healthy way. What works for some might not work well for others, and it's important to follow your own plan, instead of copying what works for someone else.
Take the FREE quiz and get your personalized DoFasting intermittent fasting plan today.