Sponsored Article
What Kind of Mask Should My Child Wear To School: Cloth, KN95 or Clear?
What kind of mask should my child wear to school and what COVID-19 signs should I look out for if they don't.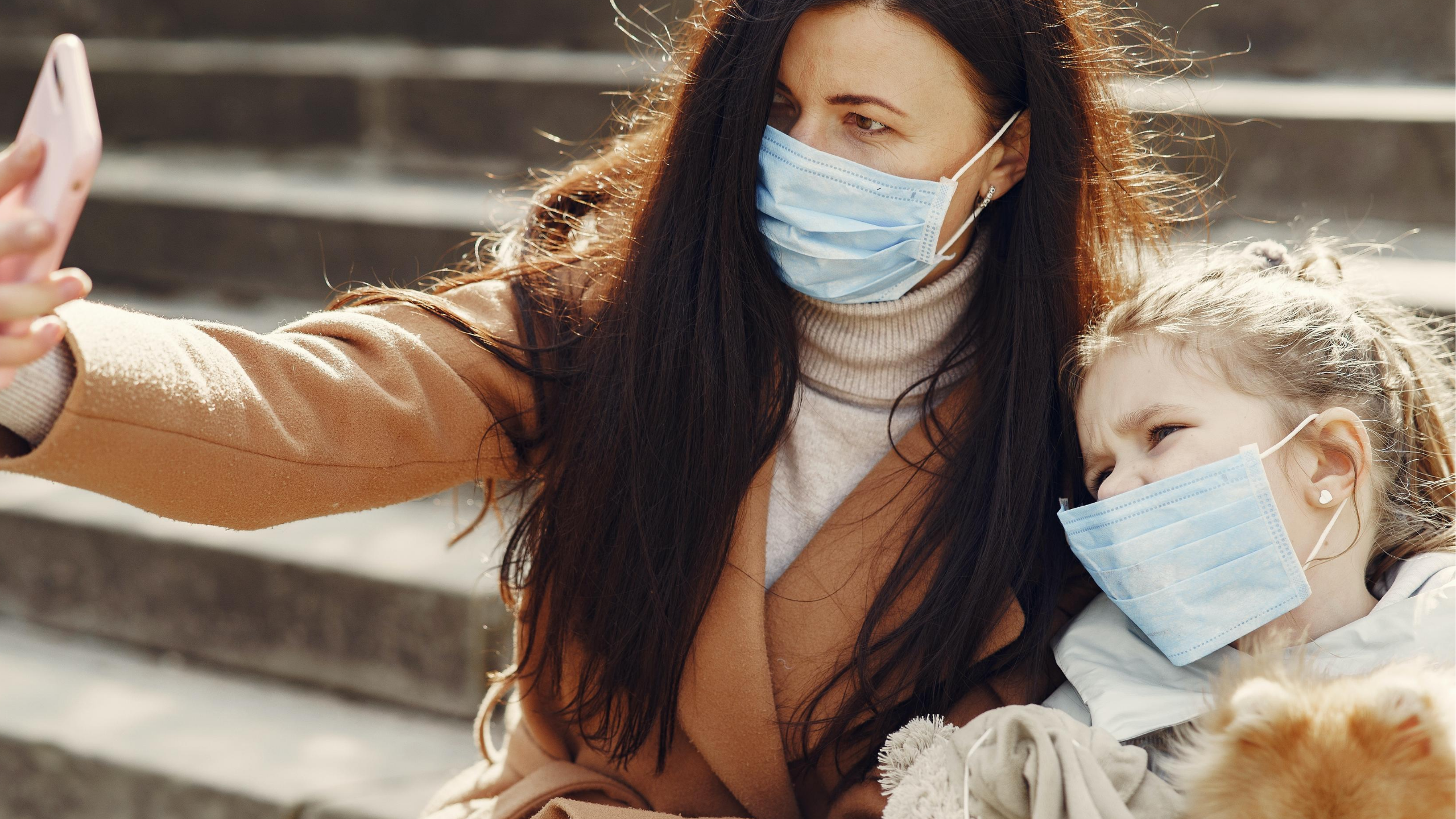 Several US schools have temporarily stopped face-to-face classes after more than 97,000 children tested positive for COVID-19; this excludes children who are still awaiting their test results, and the teachers who may have been exposed as well. Currently, the country is contending with nearly 1,000 COVID-related daily deaths leaving hospitals overwhelmed and frustrated.
At the start of the pandemic, children were made to stay home, hence the relatively low number of COVID-19 cases in children, roughly 9% of the current US cases. But since parents bring their children out in public, there has been a sudden spike in cases for kids. This is especially true in Montana, Alaska, Oklahoma, Missouri, and Florida.
Nevertheless, schools have felt the pressure to hold face-to-face classes by both the community and even President Trump. He threatened to withhold federal funds and falsely claimed that "children are almost, I would almost say definitely, but almost immune from this disease" during an interview on Fox & Friends.
What Are the Signs of COVID-19 in Kids?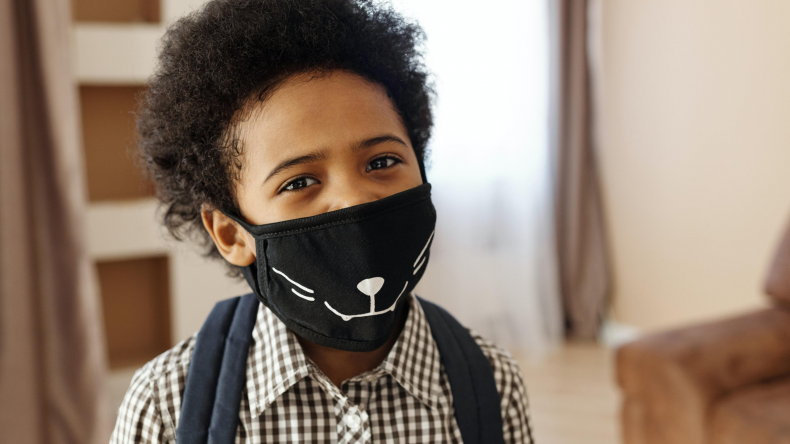 If and when you decide to send your children to school, make sure that your child wears a mask and continuously sanitizes themselves. Even then, you should be on the lookout for COVID-19 symptoms in your kids, which are similar to what adults have: loss of sense of smell, fever, congestion, a rash that quickly spreads, lack of energy, and difficulty in breathing.
Suppose your child exhibits one or more of these symptoms. In that case, it is imperative that you call your pediatrician right away, especially if your child is more lethargic than usual and has a hard time waking them up.
During pre-COVID times, common illnesses' such as fevers may not have been a big deal - but nowadays, doctors say that you should watch the progression of your child's illness and not worry that it may be too small a concern to reach out to your pediatrician. If you're worried that your child may be asymptomatic, then the best thing to do is track your child's exposure to others within the school and those with COVID-19.
If you're unsure if your child should be tested for the infection, a couple of things to consider are how exposed your kids are to other people and the testing capacity in your community. If you don't feel the necessity to do so yet and are sure your child is still COVID-free, then make sure that your child strictly follows preventive measures such as wearing masks, washing hands, and social distancing.
Should Children Wear Face Masks To School?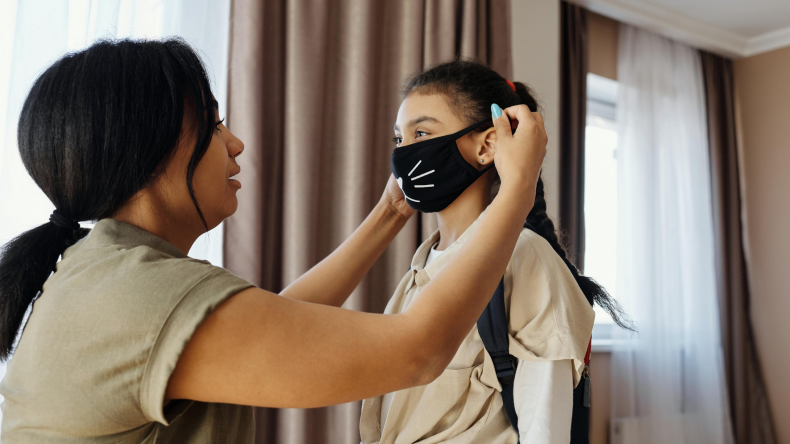 According to the Center for Disease Control and Prevention (CDC), if a school plans to reopen, wearing cloth face masks should be observed as part of its mitigation strategies to help slow the spread of COVID-19.
Cloth face masks are meant to protect children by preventing the traveling of respiratory droplets onto others when someone coughs, sneezes, or talks - this is especially important since children don't always practice social distancing six feet when on school premises.
The only children exempt from this include children younger than two-years-old, anyone with severe asthma or other breathing difficulties, or anyone unable to remove the cloth face mask without assistance. If your child falls under any of these categories, it is best to bring the concern up with your child's school and teachers.
Apart from face cloth masks, certain teachers, students, and personnel may wear clear face coverings that cover the nose and are securely wrapped around the face. These are meant for individuals who interact with people who are deaf or hard of hearing, who have students learning to read, and students with disabilities. These kinds of masks help facilitate communication while offering protection.
Click here to buy face cloth masks that will keep your child safe.
How To Encourage Your Child To Wear a Mask To School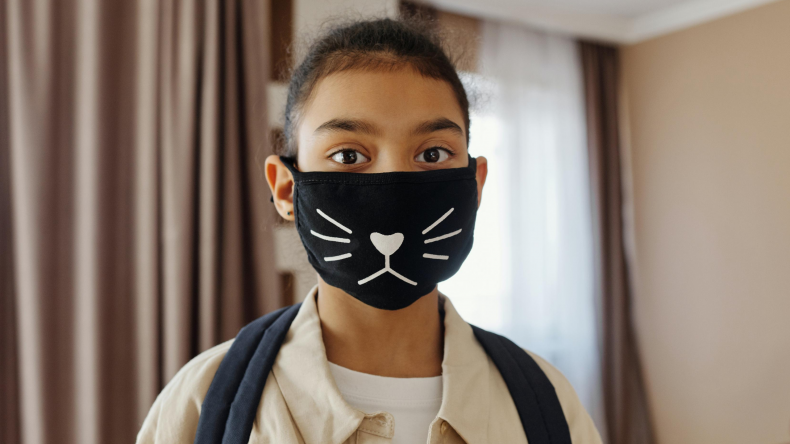 There are several means you can encourage your child, regardless of age, to wear a mask, but it all starts with you - their parent. Here are some tips to help you encourage your child to wear a mask (and keep it on) in school:
1. Make sure that the adults that they interact with practice wearing masks themselves. Model the appropriate use of them, and help students put the masks on comfortably and adequately, so they get used to wearing them - do this after you've both sanitized your hands.
2. For elementary students, you can use positive reinforcement to increase their likelihood of wearing masks. You can also use arts and crafts and storytime to explain why masks are essential and how they reduce the spread of COVID-19.
3. For middle school students, you can use short videos with their favorite celebrities, musicians, or other influencers popular in their age group using and advocating the use of face masks. Topics about respiratory illnesses and how air droplets can spread infectious diseases can also be incorporated into daily conversations.
4. For high school students, you can ask them to help pick out the cloth or design of the face mask that they'll be wearing. This way, they don't feel like they're stuck with usual blue surgical masks and may see the face masks as an extension of their wardrobe.
Where To Get Face Masks Perfect for Kids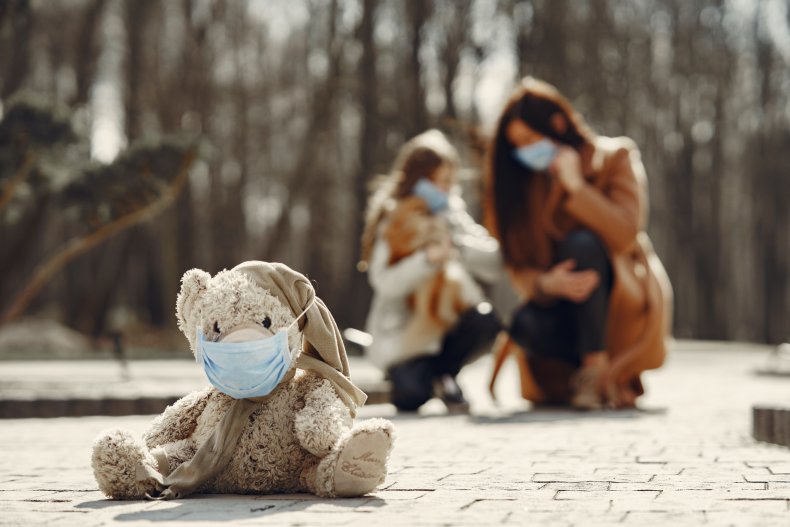 While your child may opt for face masks that come with colorful designs or prints, what you want as a parent is comfortable for your child to wear for long periods while working doubly-hard to ensure that your child is kept safe. N95maskco offers some of the best-selling facial masks for men and women, and now offer them in children's sizes due to popular demand.
Their reusable children's face masks come in either black, pink, or blue and are made following industry standards. The masks are made out of cotton material, have elastic ear loops for a comfortable yet secure fit, are 100% washable and reusable, ensure maximum coverage, and are compact for easy storage.
Meanwhile, N95 Medical Supplies offers KN95 masks which the CDC deemed a "suitable equivalent" to the 3M N95 mask and which medical practitioners use. These masks provide an even higher level of protection for your child as it filters out even finer particles that can slip through masks with rectangular designs, thanks to its rounded shape and thicker surface. Click here to buy KN95 masks for your child.
With masks like these and your child continually practicing preventive measures, you may not have to worry about COVID-19 symptoms in your child. Nevertheless, it's always best to be safe than sorry.