Sponsored Article
What You Need To Know Before Sleeping on a Mattress on the Floor
Thinking of going zen and sleeping on the floor? Here's what you need to do before throwing out that bed frame!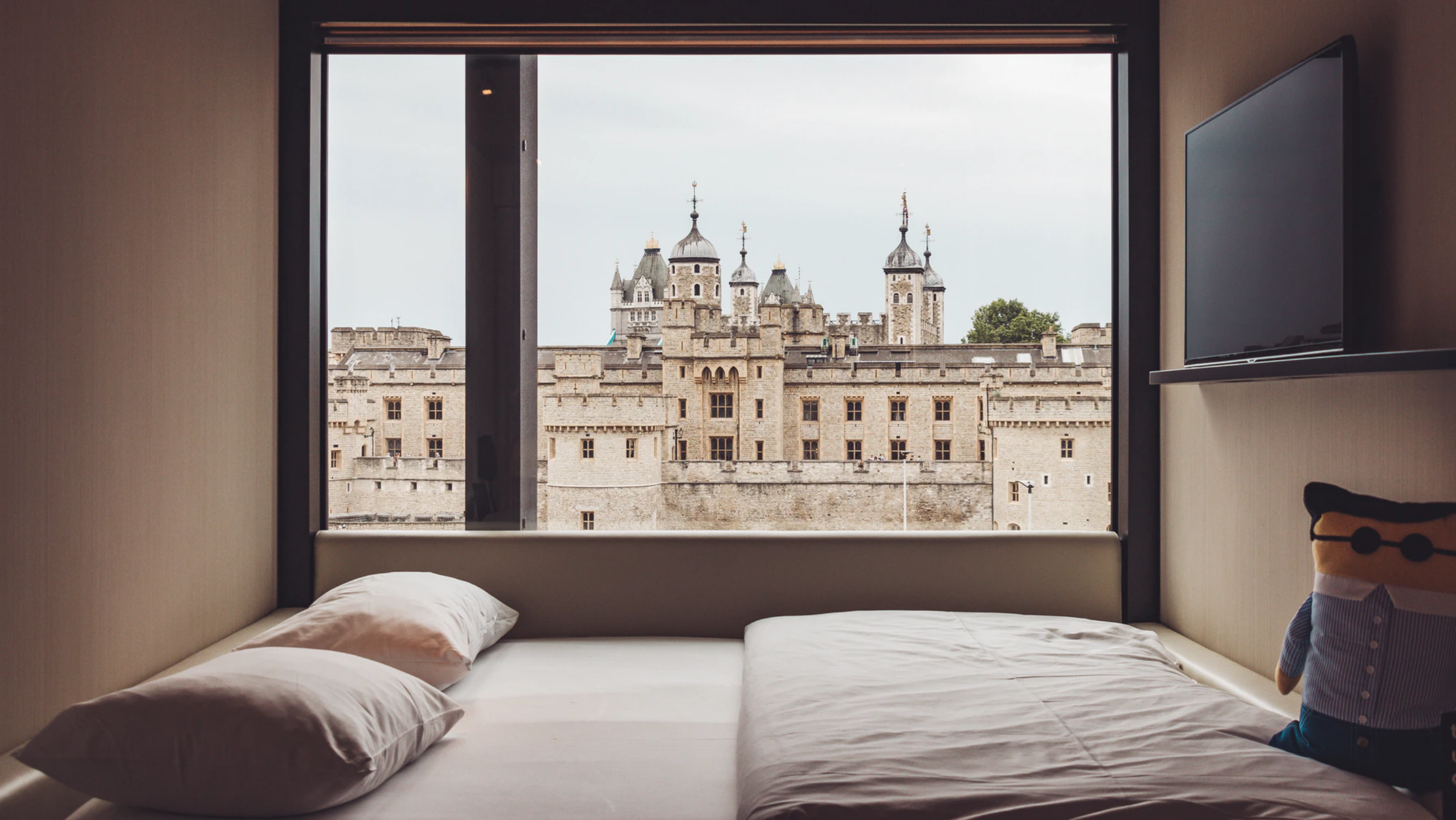 While it may not be for everyone, sleeping on the floor dates back to our ancestors, who found lying on the ground cooling for the most comfortable slumbers. Some prove it to be untrue, but it has also been reported that lying on a flat surface improves sleep quality and posture. The battle between its pros and cons might never end, but experimenting with the idea couldn't hurt. The question now is, how do you ensure that you're making the right decision?
Be Down To Earth (Literally) as You Sleep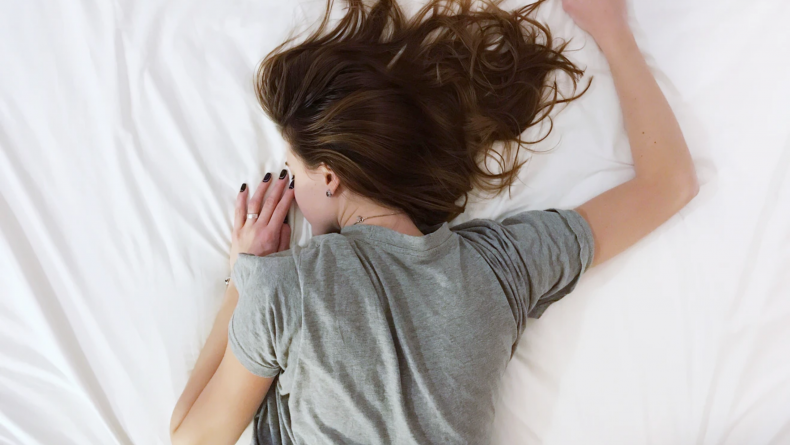 Are you thinking of giving it a try? Here are some things you need to know before demolishing that bed frame for a zen-inspired bedroom:
1. The Surface of the Floor Must Be Mattress-Adaptable.
Besides checking with your retailer if the mattress works on a floor, it is best to avoid moisture-retaining surfaces like rugs, carpets, and plywood. Molds would thrive in these materials and could ultimately destroy your bed and the baseboards. Mildew mattresses happen when the air is trapped due to the foam's close contact with the floor and could cause harmful bacteria.
2. Type of Mattress
While most foam mattresses are capable of functioning on their own, it goes without saying that checking if they hold up properly is a must. No matter how cool they look on the floor, waterbeds require pedestals and frames, which should be factored in in the decision-making.
3. Allergy Alert!
Not everyone is gifted with non-sensitive sinuses, so you might want to rethink the whole idea if you have allergies to dust. Sleeping on the floor keeps you in closer contact with the ground where pollen and dust settles, making you more susceptible to allergic reactions. However, you could solve the problem by frequently cleaning your room to avoid buildup and keep the sneezing to a minimum.
4. Maintenance
As mentioned above, the lack of circulation brought about by the lack of a bed frame might cause mold buildup. You could quickly resolve the problem by putting the mattress sideways against a wall at least once a week for it to breathe. By doing so, you hit two birds with one stone by reducing the chances of moisture and dust buildup to keep the mattress' quality for longer.
The Best Mattress for the Best Floor Slumber
The idea of sleeping on the bare floor might be a tad much for some, but you could upgrade it by simply removing your bed frame. Nolah Mattresses gives the most comfortable way to sleep on the floor with their high-quality mattresses!
The Original 10"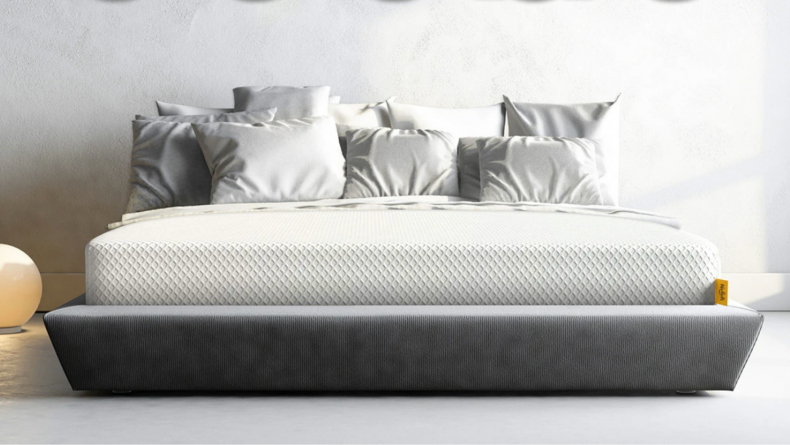 Price: Starts at $649 $499 for a Twin Bed + Two Free Pillows valued at $198
Nolah's best-selling mattress now comes with a snow-white Tencel cover for more comfortable snuggle time. A cooling Nolah Air Foam top layer, combined with a Deep Supportive High-Resilience Foam, and a High-Density Base Foam, ensures that you get optimal body support without the warm feeling in the middle of the night. Its medium firmness rating creates the perfect balance between cushioning and back support that will wake you up without the body pain!
Buy the Nolah Original 10" here.
The Signature 12"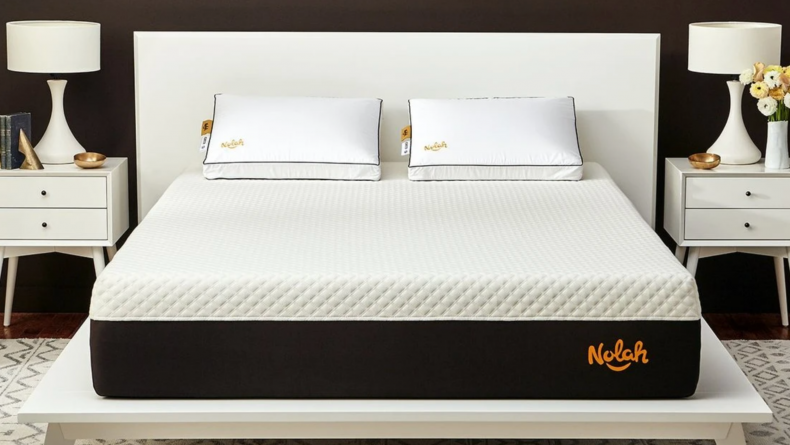 Price: Starts at $1099 $849 for a Twin Bed + Two Free Pillows valued at $198
This flippable mattress lets you get the best of both worlds, giving you control of how you want to sleep! Hailed as the Original 10"'s premium variant, this extra tall mattress creates a more significant gap between you and the floor to avoid allergies and lets you choose between a soft or firm cushioning. Its Organic Cotton Cover promises superior moisture-wicking capabilities to avoid bacteria-buildup and will remain soft and cool to touch.
Buy the Nolah Signature 12" here.
The Evolution 15"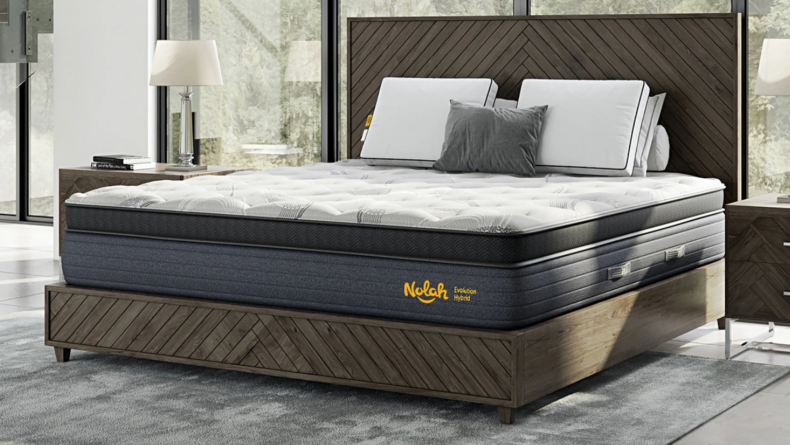 Price: Starts at $1799 $999 for a Twin Bed + Two Free Pillows valued at $198
This luxury mattress will make you feel like royalty with its premium features, ensuring that you get the best sleep ever! The ArticTex quilted euro top and ArticFoamICE layers will keep you cool all year without compromising pressure relief. Its HDMax Eco Support Coils strengthen the mattress's body support capabilities, with the Edge Support System resisting the early onset of wear and tear. A high-density Orthopedic Support Core layer at its base holds everything together and creates the perfect balance of softness and firmness for unmatched comfort. Say goodbye to moisture buildup as the AirBreath Escape Gusset on the top edge releases excess heat for added cooling and reduced risk for bacteria formation!
Buy the Nolah Evolution 15" here.
The Nolah Mattress Difference
If you're still unconvinced, all Nolah mattresses come with a 120-night trial period and a lifetime warranty to ensure that you get your money's worth. They provide free contactless shipping and returns, as well as payment plans that fit everyone's budget.
All their mattresses are proven to provide four times better pain relief, helping you to wake up energized! The brand's beds are significantly more durable than memory foam, as provided by the ASTM Constant Force Pounding Dynamic Test. You can also skip the constant flipping, as the AirFoam technology efficiently dissipates heat to avoid moisture buildup and have cooler mattresses!
We all know how a good night's sleep leads to many benefits that help us overcome whatever tomorrow brings. Investing in high-quality beds will ultimately induce effortless slumbers, and help us wake up recharged. While the journey towards self-care is a continuing process, sometimes, the simplest things like giving our bodies a break, go the longest way.
Invest in a Nolah Mattress now and never experience a sleepless night again!