Sponsored Article
When Should I Start Using Anti-Aging Products?
Experts recommend the use of anti-aging products as early as possible. But how early?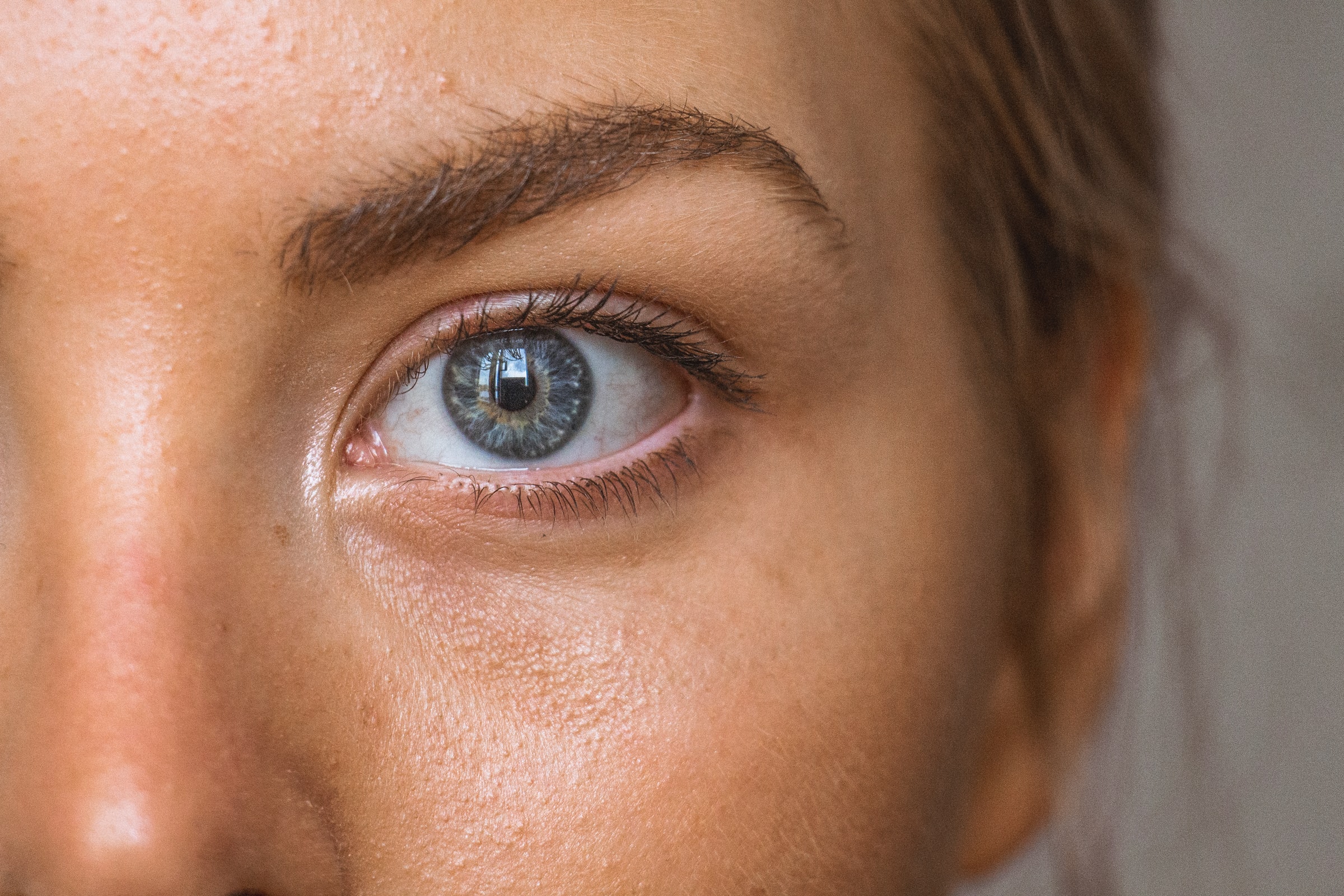 Some people tend to ignore anti-aging features when looking at skincare products because they think they don't need them. After all, if you're still young, why use anti-aging products, right? But as it turns out, everyone can benefit from anti-aging products, no matter what age you are.
Experts say that the skin starts to age in your 20s. This change is part of the natural aging process, but many factors such as habits, environment, and lifestyle choices can speed up and worsen skin aging. Here are some of the visible signs of aging, according to the U.S. National Library of Medicine:
Your skin starts to show fine lines and wrinkles
Your skin is feeling rough, dry, or itchy
Your skin is starting to sag or hang loosely
You notice your skin is thinning
Your skin is feeling more fragile and sensitive
Your skin bruises more easily
Because skin aging can start anytime and is heavily affected by several external factors rather than just age and intrinsic effects, anti-aging products become more beneficial than most people think.
Experts recommend the use of anti-aging products in as early as your 20s. After all, as the saying goes, prevention is better than cure. Using anti-aging products before signs become fully visible on your skin is an effective way to slow down the aging process and delay its onset. The sooner you start using anti-aging products, the less likely you will develop fine lines, wrinkles, and dark spots on your skin.
ALSO READ: The Surprising Ways Menopause Can Affect Your Brain and How to Cope
How Do I Slow Down Skin Aging?
Start the road to prevention early — this is one of the best ways to slow down skin aging. Taking preventative steps at a younger age, possibly in your 20s rather than in your 30s, can benefit you in the long run.
According to the U.S. National Library of Medicine, most causes of skin aging is related to sun exposure, so protection against sun damage is vital. Sun exposure significantly affects skin health. As much as possible, avoid getting a sunburn. Use good quality sunscreen every time you step outside, even on colder days and in the winter. On top of wearing sunscreen, protective clothing and hats can also help. Of course, good nutrition and drinking plenty of water also contribute to healthy, well-hydrated skin.
Making lifestyle changes is also an effective strategy in keeping your skin looking young and healthy. Harvard Health Publishing suggests keeping your bath times short as oversoaking your skin takes moisture away, and turning down the temperature as hot water tends to strip your skin of natural oils. During cold seasons, keep the air in your home moist with the help of a humidifier. And if you smoke, stop. Smoking reduces blood flow and can cause wrinkles.
Lastly, moisturize — every day. Lots of anti-aging products contain hydrating ingredients to keep the skin plump, moisturized, and healthy, making them a great addition to your daily skincare routine. And remember, the earlier you start with taking care of your skin, the more beneficial it will be in the long run.
Some Anti-Aging Products for Your Skincare Routine
When getting your first set of anti-aging products, it is essential to know about the brands that make them. Choose only high-quality products made with safe and clinically proven ingredients. Otherwise, the product might just do more harm than good. And although each skin is different, and finding the best anti-aging skincare product takes trial and error, it helps to look at brand and product reviews before hitting that buy button.
Here are some tried and tested brands online that offer some of the best anti-aging skincare products:
Open Formula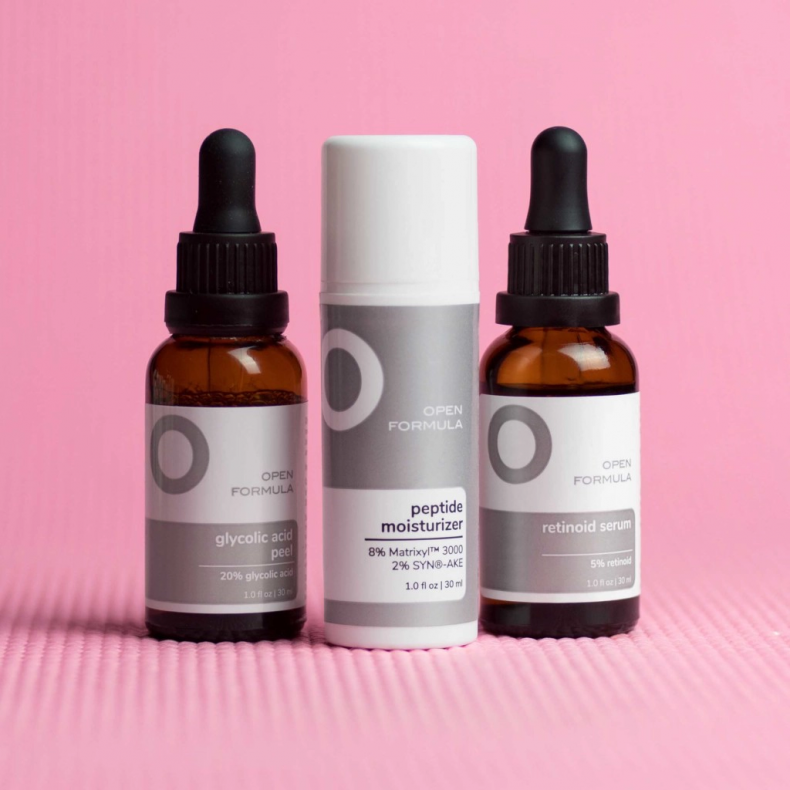 Open Formula is one trusted brand online, with thousands of 4 to 5-star reviews from their customers. What makes their products so effective is that they're made from clinically-proven ingredients in high but safe concentrations. They're cruelty-free too.
The brand believes that taking care of your skin doesn't have to be complicated, so they offer anti-aging skincare in sets. Each superset contains anti-aging products made to complement each other. The Anti-Aging Superset, for example, is a three-product evening solution that refreshes and restores your skin. The set includes a Glycolic Acid Peel, Retinoid Serum, and Collagen Peptide Moisturizer that all work together to help reverse signs of aging on your skin like dark spots and melasma, wrinkles and lines, and sagging.
You can also try the Forever Young Superset, which helps you retain your skin's youthful glow while targeting wrinkles, dark spots, and saggy skin. This three-product set includes the SPF 55 Moisturizer to protect your skin from the damaging rays of the sun — the number one cause of skin aging.
If you try their products and find that they don't work for you, Open Formula offers a money-back guarantee.
Get this Anti-Aging Superset here and read more about Open Formula's line of anti-aging products here.
MolyRose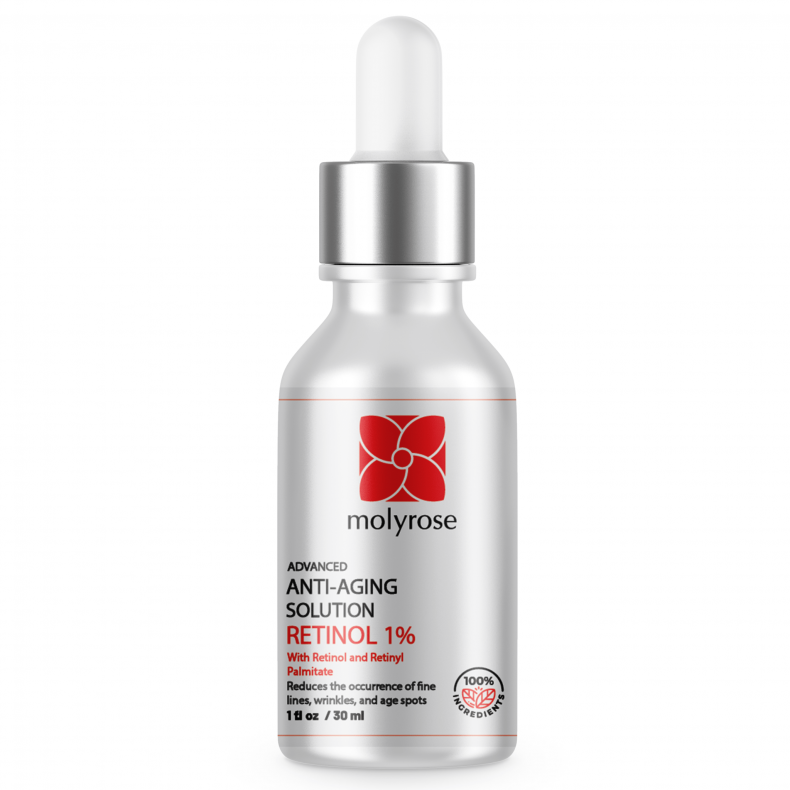 MolyRose prides itself on its cruelty-free, paraben-free, and clinically-tested ingredients. Their products are also manufactured in an FDA-approved laboratory, guaranteeing you safe and quality formulations. Their line of solutions was made to address a number of skin problems — from acne to sun damage, collagen deficiency, and dark spots. But some of their best-selling products come from their anti-aging collection, which features solutions that help improve the signs of skin aging.
The Advanced Anti-Aging Solution contains retinyl palmitate and 1% retinol, which work together to help rejuvenate the skin cells, leading to brighter, firmer, and wrinkle-free skin. Retinol is the "purest form of vitamin A" and helps promote a renewal of the skin's outermost layer for an overall clearer tone. Retinyl palmitate, on the other hand, helps boost collagen fiber levels, leading to younger-looking skin.
For moisturizing power, MolyRose's Advanced Anti-Wrinkle Retinol Serum helps your skin retain moisture, ultimately avoiding damage caused by skin dryness. In addition to the 1% retinol, this solution also contains hyaluronic acid that's responsible for hydrating the skin, and vitamin E that helps enhance the skin's immune system and promotes skin regeneration.
Get MolyRose's effective retinol with retinyl palmitate solution here.
MDO Skin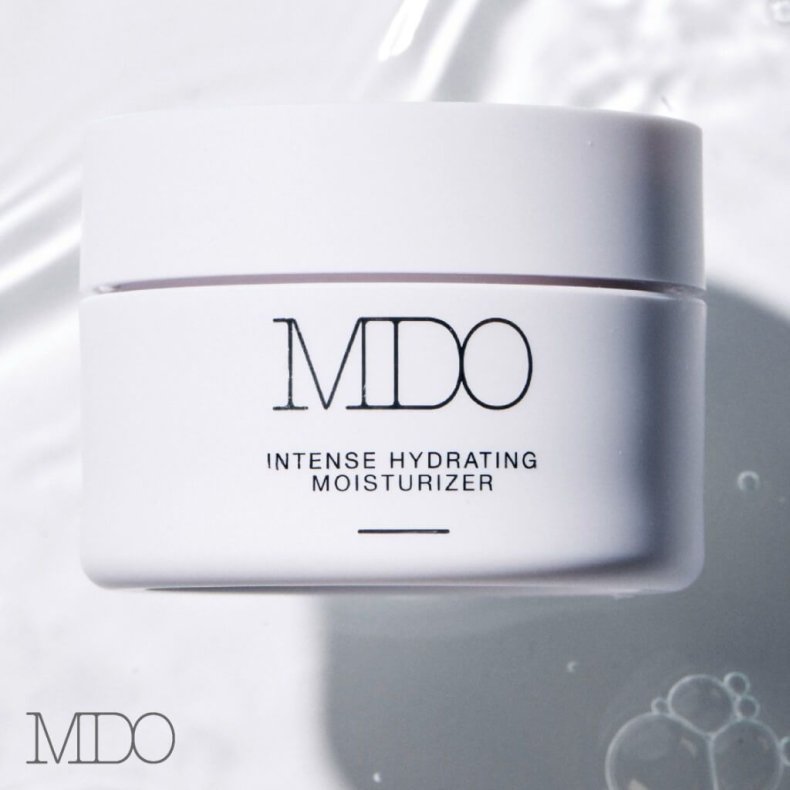 If clean beauty is one of the criteria for you when looking for skincare products, then you'll love MDO Skin's line of consciously-produced products. The brand boasts of formulations that are vegan, cruelty-free, sulfate-free, GMO-free, and fragrance-free. MDO Skin products are manufactured in Germany, but shipping is free worldwide. MDO Skin offers an impressive line of products targeted at skin aging.
Did you know that skin dryness is one of the earliest symptoms of skin aging? One of their newest products, the Intense Hydrating Moisturizer, was formulated to provide 24-hour skin hydration. It is made with a combination of hyaluronic acids that work effectively against the appearance of fine lines and wrinkles through powerful hydration.
Their set of Powerful EGF Ampoules, on the other hand, comes with seven ampoule treatments to be taken once a day for seven days. These ampoules are said to work to give you a lifting effect — they counteract signs of aging, improves the firmness of the skin, and restores lost facial contours.
For skin rejuvenation, MDO Skin's The Serum contains an ideal concentrate of active ingredients like wakame extract and a unique repair complex. This formulation works to support your skin's elastin and collagen development and improves your skin's barrier for firmer, smoother, and youthful-looking skin.
Shop for MDO Skin's vegan, cruelty-free, and sulfate-free anti-aging skincare products here.
Rose Harvest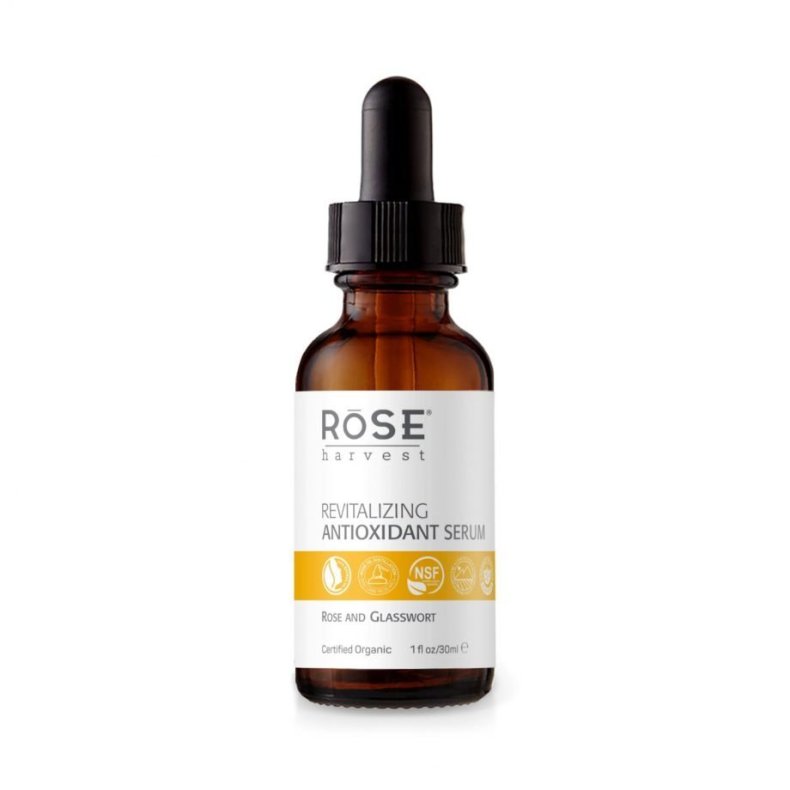 According to Rose Harvest, organic beauty and skincare products have a better affinity and greater effectiveness on the skin compared to chemical-based products. This is why, in their facilities, their products are made based on the principles of plant and aromatherapy. Rose Harvest wants to provide high-quality and sustainable beauty products that are safe for people and the environment. Their formulations are made of only certified organic ingredients.
Their main anti-aging product, the Revitalizing Antioxidant Serum, is made from organic Bulgarian rose and other organic plant extracts, antioxidants, and emollients. These ingredients work together to provide excellent anti-aging benefits and reviving properties that help make your skin appear healthier, brighter, and younger.
Meanwhile, the Balancing Flower Toner is infused with rose water, which has youth-preserving effects, and hyaluronic acid, known for its deeply hydrating properties. These ingredients help Rose Harvest's Balancing Flower Toner purify your skin, eliminating impurities, pollutants, and even residual make-up. With constant use, the effect is softer, smoother, and well-balanced skin.
Get this certified organic anti-aging serum from Rose Harvest here.
It's never too late to benefit from anti-aging products. Even if signs of aging are already present, you can still slow down the process and eventually improve them. This can be achieved not just with the help of positive lifestyle changes, but with good skincare habits as well.