Sponsored Article
Where to Buy KN95 and N95 Masks Online Even if You've Been Vaccinated
Here's Where You Can Find High-Quality yet Affordable Masks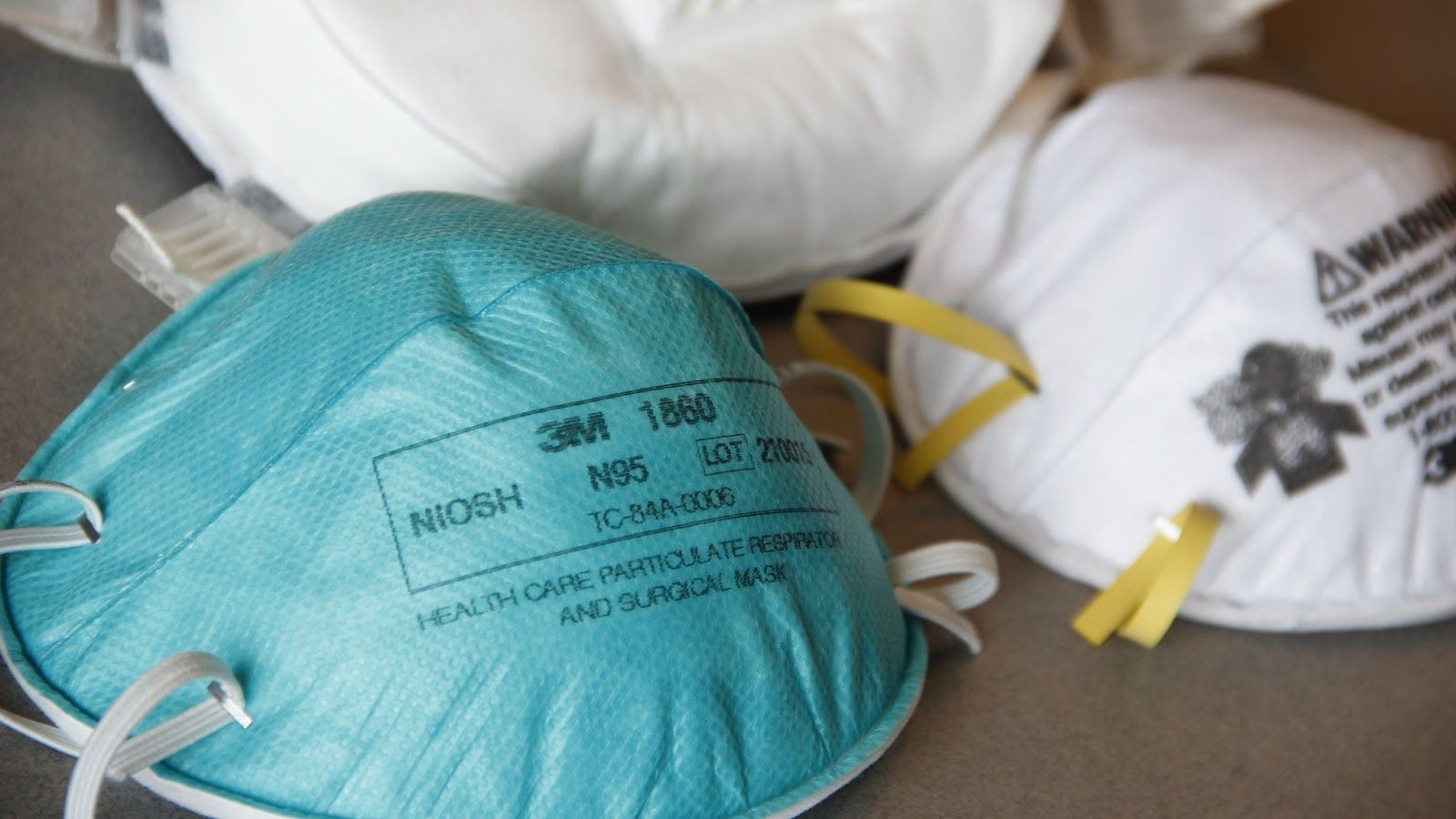 On May 13, 2021, the Centers for Disease and Control and Prevention (CDC) stated that fully vaccinated people may "resume activities without wearing masks or physically distancing, except where required by federal, state, local, tribal, or territorial laws, rules, and regulations, including local business and workplace guidance."
Among other key points documented by the CDC, fully vaccinated people may resume domestic travel without getting tested for COVID-19 or self-quarantining after a trip. In addition, if you get exposed to the virus after getting fully vaccinated, you may also refrain from getting tested or quarantined.
As of May 19, 2021, the CDC COVID tracker shows that more than 124 million people in the United States have already been fully vaccinated, and almost 50 percent have taken their first dose. While this may come as a welcome respite after a year of staying indoors, how sure are we that going out without masks is completely safe?
Even though vaccines are reportedly doing a good job, we still need more data to conclusively say that not wearing masks is a good option. For now, it may still be better to be cautious and stick to the former CDC guidelines of sanitizing, maintaining proper hygiene, and wearing face masks especially when out and about. Of course, it would be important to conduct due diligence while choosing face masks, as well. You may do this by checking the manufacturer's authenticity and whether the face masks could help protect you from airborne diseases.
KN95 Versus N95 Masks: Standards and Performance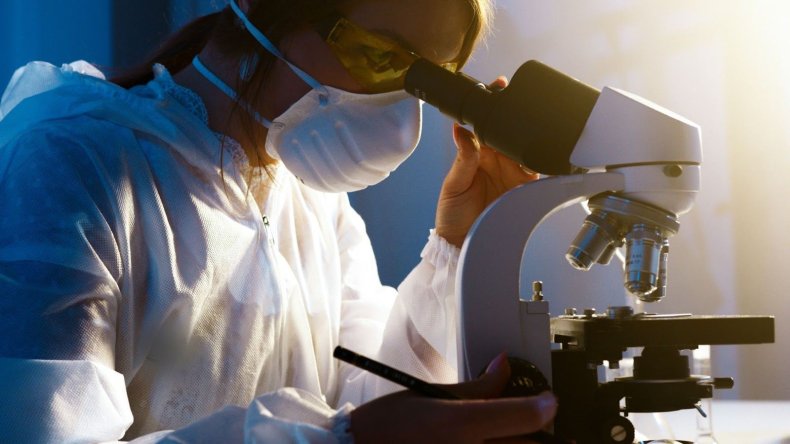 KN95 and N95 masks have become popular because of the high levels of protection they offer. These masks are thought to filter 95 percent of particulates that could be as small as 0.3 microns with a similar flow rate of 85 liters per minute (L/min). While the performance metrics are almost identical for both types of masks, there are a few key differences in their manufacturing, country of origin, and standards.
N95 masks follow the U.S. standards and are approved by the CDC and the National Institute for Occupational Safety & Health (NIOSH) before they hit the stores. In contrast, KN95 masks follow the Chinese standards and are approved by the U.S. Food and Drug Administration (FDA) before they are made available to the public.
Since KN95 masks need to meet both Chinese standards and the FDA guidelines, they also undergo multiple tests that could reduce the chances of faulty masks. In comparison, while N95 masks may not undergo multiple checks like KN95s, they could offer slightly better breathability standards as per the fact sheet from 3M.
Where to Buy KN95 and N95 Masks Online
If you are looking for a brand that is built around consumer experience and delivers authentic Personal Protective Equipment (PPE) to your doorstep at a reasonable price point, check out WellBefore. Its intuitive online platform offers masks, face shields, sanitizers, anti-bacterial wipes, and more with the added option of claiming discounts on bulk purchases. WellBefore's diligence and quality of products reflect in over 10,000 reviews and its claim of over 180,000 satisfied customers. Plus, after placing your order, it should only take a maximum of two days to get it.
WellBefore N95 V1 Medical Respirator Mask – FDA Appendix A Approved, EUA Authorized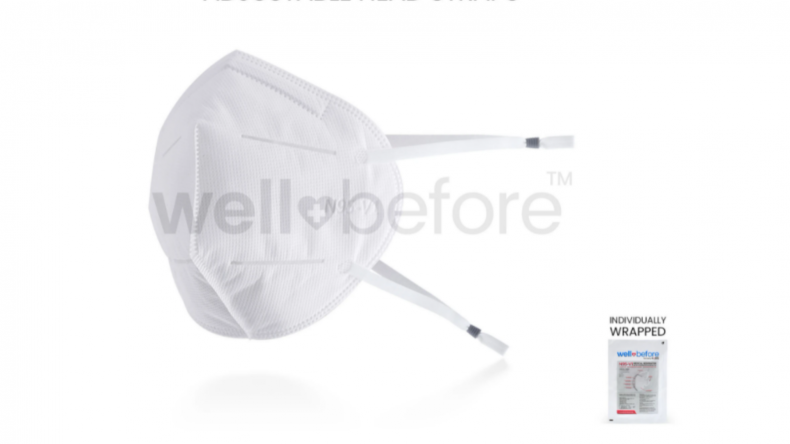 The WellBefore N95-V1 N95 Folding Medical Respirator Face Mask is FDA Appendix A approved and EUA authorized, and meets the GB 19083-2010 standard for protective respirators capable of filtering more than 95 percent of particulates.
Each mask has five layers of nonwoven fabric with adjustable head straps that go around your head to offer optimum breathing standards and a comfortable fit. These masks are individually packed for sterilization to prevent any contamination in transit. They only cost $2.49 per mask, with possible discounts on bulk purchases.
KN95 Individually Wrapped Mask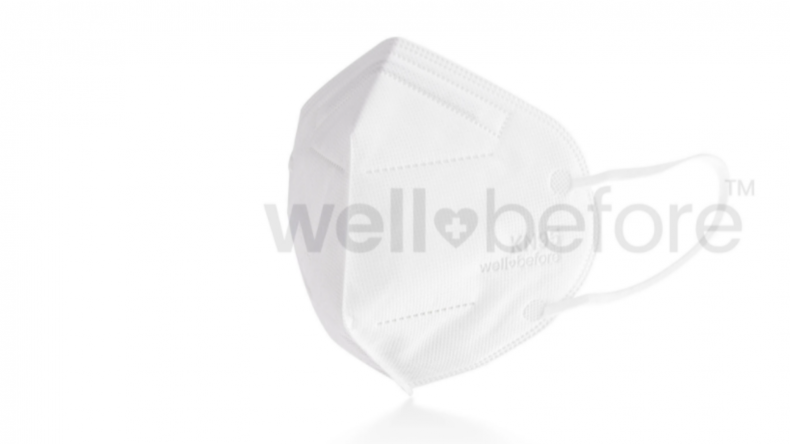 WellBefore's KN95 Individually Wrapped Masks have five nonwoven protective layers, reinforced elastic loops that go over the ears, and an adjustable nose pin to better protect you from dust particles, pollens, and airborne diseases. These masks would be a great choice for first responders and people who need to wear them for a long time in high-density environments. They are priced at only $1.49 apiece, and you may order a minimum of five or get them in bulk with discounts.
Harley L-188 N95 Folding Mask – NIOSH Approved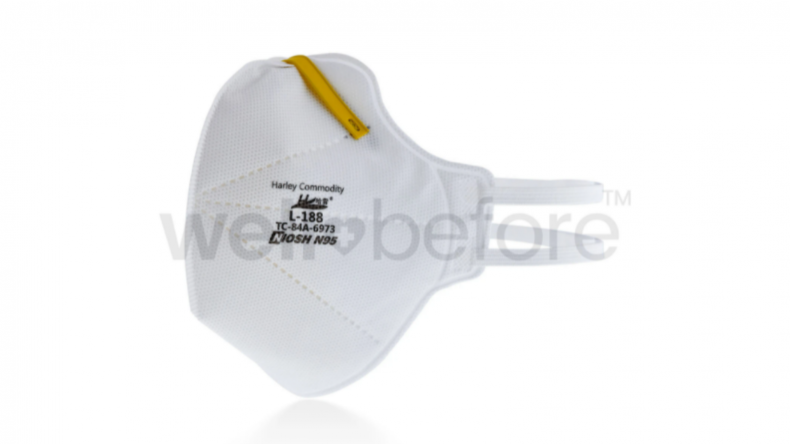 WellBefore's Harley L-188 N95 Folding Mask uses a NIOSH-approved filtering respirator that offers 99 percent filtration efficiency according to assessments conducted by the National Personal Protective Technology Laboratory (NPPTL).
Its over-the-head straps and carefully designed nose pad offer a good and comfortable fit with more internal space for air circulation. It only costs $2.49 apiece and also comes with bulk discounts.
KN95 – 3D Style (KF94) Adjustable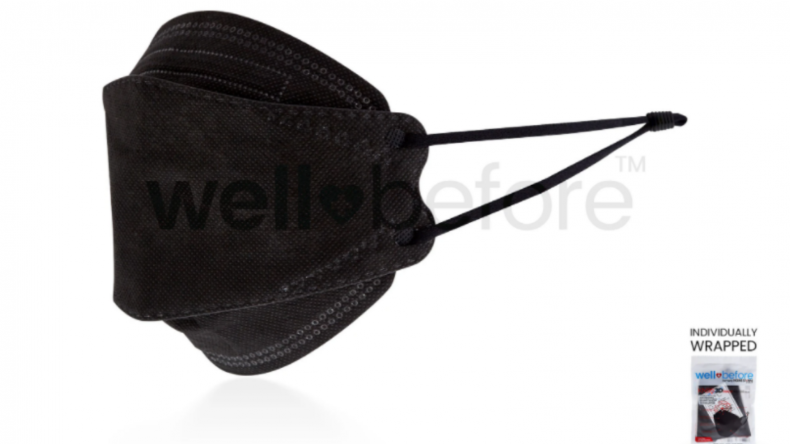 The 3D Style (KF94) Black KN95 Mask offers a unique design with adjustable ear loops that could provide a flawless fit. Similar to the KN95 mask mentioned above, this 3D Style KN95 mask has five protective layers. Three are melt-brown layers and two are nonwoven layers to maintain high breathability standards.
These masks are individually sorted into compact packages to help avoid any kind of contamination while shipping. They aim to protect you from pollen and pollutants and could be great choices for first responders who need to wear PPE kits for prolonged durations in high-risk environments. The 3D Style (KF94) Black KN95 Mask is priced at only $2.09 apiece, and even comes in a sleek black color.
Kids 3-Ply – Adjustable, Individually Wrapped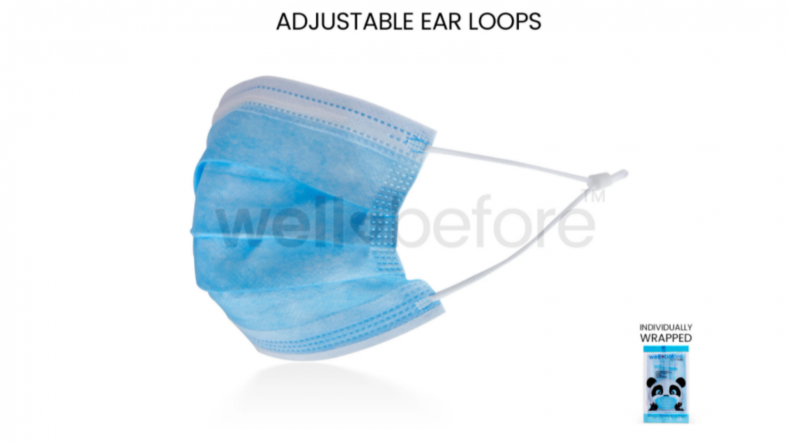 These light and individually packed 3-ply masks have three protective layers and adjustable ear loops. Its soft and nonpigmented inner layer makes it suitable for both adults and children who hope to stay protected in public places.
While the adjustable ear loops could help give you the fit you want, the filter membrane layers are designed in accordance with safety standards for optimum protection from airborne droplets, particulates, and allergens. These masks come in black and blue, and only cost 29 cents apiece, with a minimum purchase order of 10 masks.
WellBefore Adjustable Face Shield – Extra Coverage Width and Height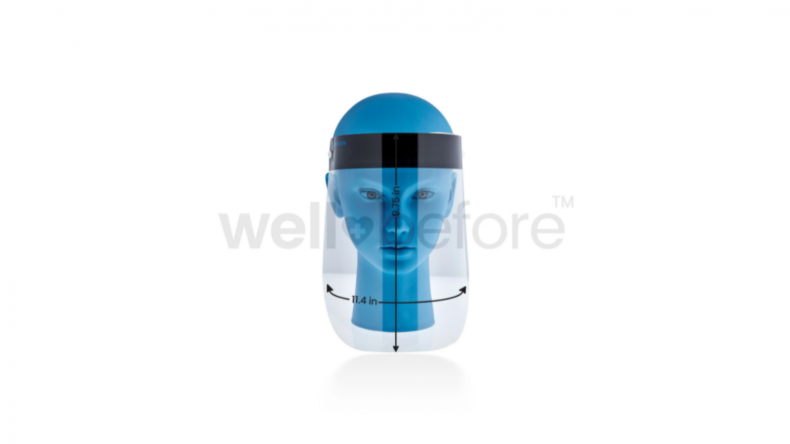 Face shields offer an added layer of protection to masks, especially in crowded spaces. The reusable WellBefore Adjustable Face Shield is designed to fit all face sizes and comes with an adjustable elastic band to protect your entire face with 180-degree isolation. The anti-fog coating on the poison-free plastic shield also helps ensure that your visibility stays unaffected.
One advantage of buying PPE from WellBefore is that it has a very low minimum order threshold. This means that if you want to try out its products, you are not required to buy them in bulk. The minimum order quantity for these adjustable face shields, for example, is two, and they are priced at only $1.99 apiece.
How to Check the Authenticity of Masks
According to CNN, customs seized over 20 million face masks in 2021. With so many masks flooding the markets, it would therefore be important to learn how to choose reliable face masks to avoid counterfeit products.
First, do not buy masks without packaging or those with questionable packaging. Second, always check for spelling mistakes and changes in abbreviations or brand logos, which are common in counterfeit masks. You should also check the NIOSH approval number printed on the mask or packaging and run it through the NIOSH database to verify its authenticity. Lastly, you might want to avoid masks that use fancy fabrics to make them look fashionable since certain fabrics may affect a mask's filtration and, in turn, affect its safety and breathability.