Sponsored Article
Where to Buy N95 Masks Online for Biden's 100-day Masking Challenge
Mask-Wearing Can Prevent You From Contracting The Virus and Protect Others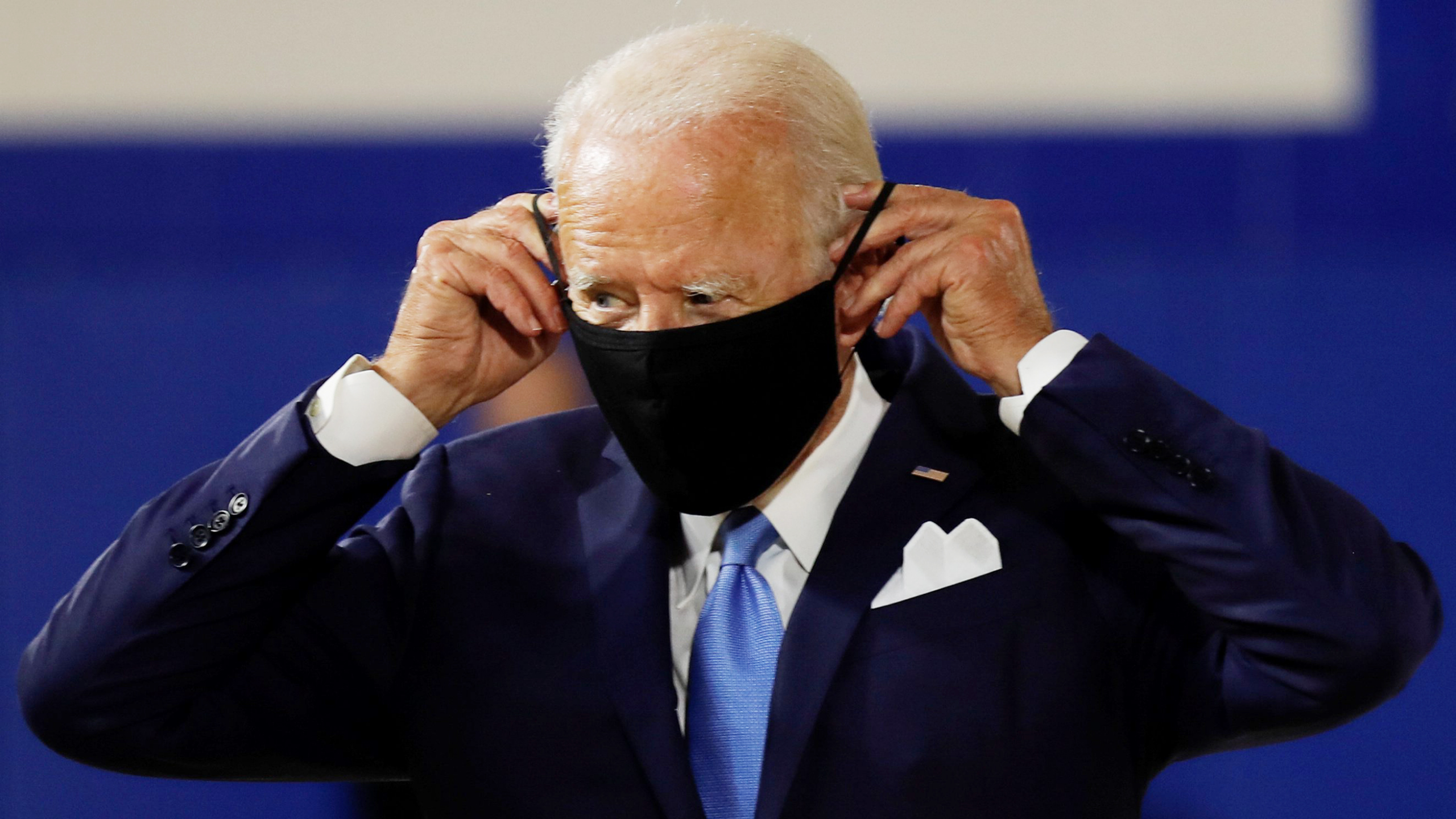 As his first executive order as the 46th President of the United States of America, Joe Biden has implemented the "100 Days Masking Challenge," a total 180 from the previous administration's lack of vigilance towards mask-wearing to prevent the spread of COVID-19. Biden first mentioned this initiative in an interview with CNN last month, where he emphasized that the example must be set from the highest seat of government so that others may follow suit.
His 100-day challenge includes a standing order that individuals must wear a mask when in federal buildings and on federal lands, along with practicing physical distancing and other COVID-19 measures. Understandably, this challenge has its limitations, as it cannot be imposed at the state level. Still, Biden hopes that his first order of business can urge state politicians to set stricter guidelines to wear masks whenever residents leave their homes.
Read More: 8 Face Mask Mistakes People Make Without Realizing It
Why 100 Days?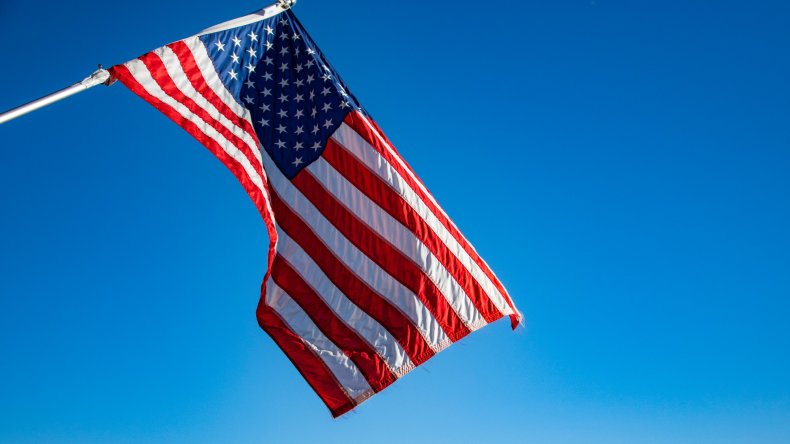 In a 2021 study that analyzed the correlation of mask-wearing and physical distancing with COVID-19 transmissions, researchers found that if mask-wearers increased by 10% all over the United States, the transmission rate would drastically decrease and promote another flattened curve against the virus.
The Biden administration's 100-Day Masking Challenge is a creative way of tackling a polarizing debate about mask-wearing. Although it's an executive order, it doesn't sound like much of a directive - especially with the term "challenge" mentioned. Instead, it seems as though it strongly suggests that you achieve 100 days of wearing a mask - similar to a 30-day workout challenge - to reach the goal of curbing local transmissions of COVID-19.
Perhaps it also has something to do with his first 100 days as president. However, the 100-day challenge is supported by the prevailing scientific consensus that long-term mask-wearing can prevent you from contracting the virus and protect others from your transmission, should you be asymptomatic. Biden asks American citizens to diligently mask up for a little over three months in the hopes of dropping the daily infection rate all over the country and easing the pressure on healthcare institutions and professionals.
Where To Order Face Masks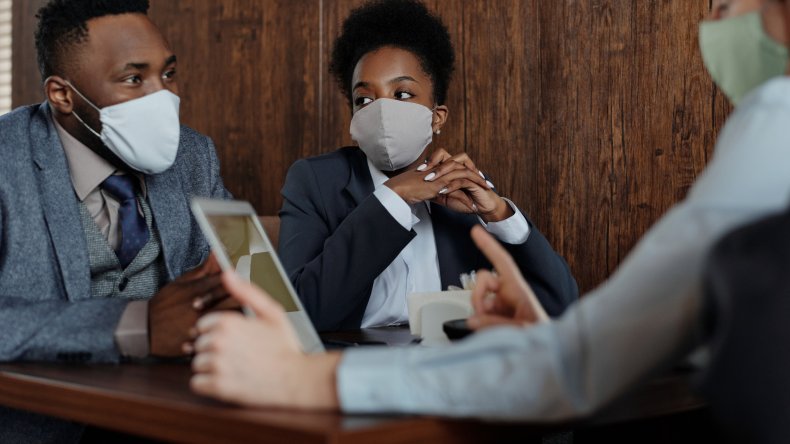 In case you need to stock up for your commitment to Biden's 100-Days Masking Challenge, here's where you can order KN95, N95, and 3-ply masks:
Disposable KN95 masks from SAMTONE are made from thin and lightweight material that complies with the International KN95 Manufacturing Standards. Unlike bulky N95 masks, the KN95s have a flexible and foldable design that's comfortable to wear and easy to store. SAMTONE's KN95s are ideal for everyday use to protect yourself from viral contaminants as well as seasonal allergies and pollution. If you're an avid runner, cyclist, athlete, or traveler, the SAMTONE KN95 is a suitable mask for your outdoor activities.
Order KN95 masks from SAMTONE here.
N95 Medical Supplies is a distributor of a variety of disposable face masks to defend yourself from COVID-19. Choose from N95, KN95, and 3-ply face masks, some of which have packages containing up to 50 pieces to supply you for more than a month. Take note that these are disposable masks, so it is highly recommended to throw them away after use.
Order N95 masks from N95 Medical Supplies here.
N95 Mask Co currently distributes the Respokare NIOSH N95 Mask that has a cutting-edge patented design by PPE innovator Innonix. The Respokare mask is made with four layers of advanced antiviral technology that can block 95% of 0.3 micron particulates while effectively inactivating 99.9% of viral particles and other airborne pollutants.
Order N95 masks from N95 Mask Co here.
Formerly known as Honest PPE Supply, Well Before values honesty and transparency when distributing personal protective equipment (PPEs) to both essential and non-essential workers. In their mask catalog, they have N95 and KN94 masks from various suppliers, including 3M, Honeywell, Harley, Makrite, and Kimberly Clark.
Order N95 masks from Well Before here.
Based in Mount Vernon, NY, Bona Fide Masks sells only FDA-authorized PPEs and is the premier distributor of Powecom KN95 masks in the United States and Canada. Powecom has been approved by the National Personal Protective Technology Laboratory and the CDC for their efficiency in filtering airborne particles rated at 95% and sometimes higher.
Order KN95 masks from Bona Fide Masks here.
Also a New York-based supply company, DMB Supply offers N95, KN95, and 3-ply masks ideal for everyday use. Aside from their mask catalog, DMB also has a range of sanitizers, face shields, gloves, and disinfectant wipe that you can stock up on as the pandemic carries on.
Order N95 masks from DMB Supply here.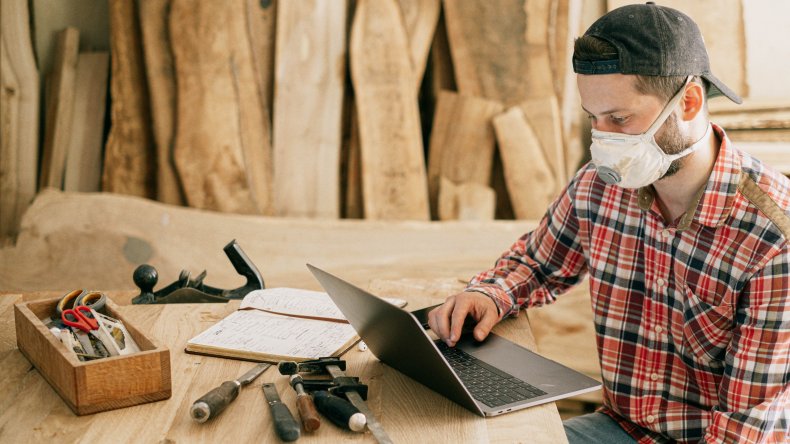 Who said that disposable masks have to be boring? MASKC combines fashion and functionality in their 3-ply disposable masks. There's no need to pick green, blue, white, or black disposable masks. Choose a plethora of colors, tints, and prints from MASKC, so you don't feel like you're sacrificing style for safety - you get both!
Order disposable masks from MASKC here.
As a female- and minority-run business in Los Angeles, CA, masQd is your chic alternative to basic cloth masks. Featured in The Telegraph, GQ, Vogue, and Forbes, masQd manufactures high-quality cloth masks in eye-catching prints that make them look more like a safe and fun fashion statement than a political one.
Order cloth masks from masQd here.
Don't judge a mask by its cover. Evolve together's filtration masks may look like your regular 3-ply disposable masks, but their bacterial filtration efficiency ranks right below standard N95 masks. It's made from breathable, skin-friendly material and has been certified by leading consumer product testing company SGS as a medical-grade type IIR face mask.
Order disposable masks from Evolve Together here.
For a no-fuss, reusable cloth mask, Send Us Masks has two-layer masks that can be expanded to add a third layer when a filter is inserted in the pocket. It also has an invisible metal nose piece and adjustable ear loops to ensure that your mask fits snugly and comfortably on the bridge of your nose and behind your ears.
Order cloth masks from Send Us Masks here.
With over 7,000 five-star reviews, Space Mask is considered one of the best-selling reusable masks on the market. At the forefront of Spacemask's Mask's filtration is nanotechnology, which creates a protective barrier on the mask's outermost layer. This technology also makes the outer layer water-repellent and anti-bacterial yet still breathable.
Order cloth masks from Space Mask here.
Keep your loved ones, yourself, and your community safe - mask up for Biden's 100-day Masking Challenge!
The contents of this article is for informational purposes only and does not constitute medical advice. It's important to consult with your medical providers and the CDC before making any medical decisions or changes to your health plan, particularly with regard to COVID-19 and its variants.