Sponsored Article
Where Could a Rented RV Take You This Summer?
Summer Is the Perfect Time to Have an Adventure in an RV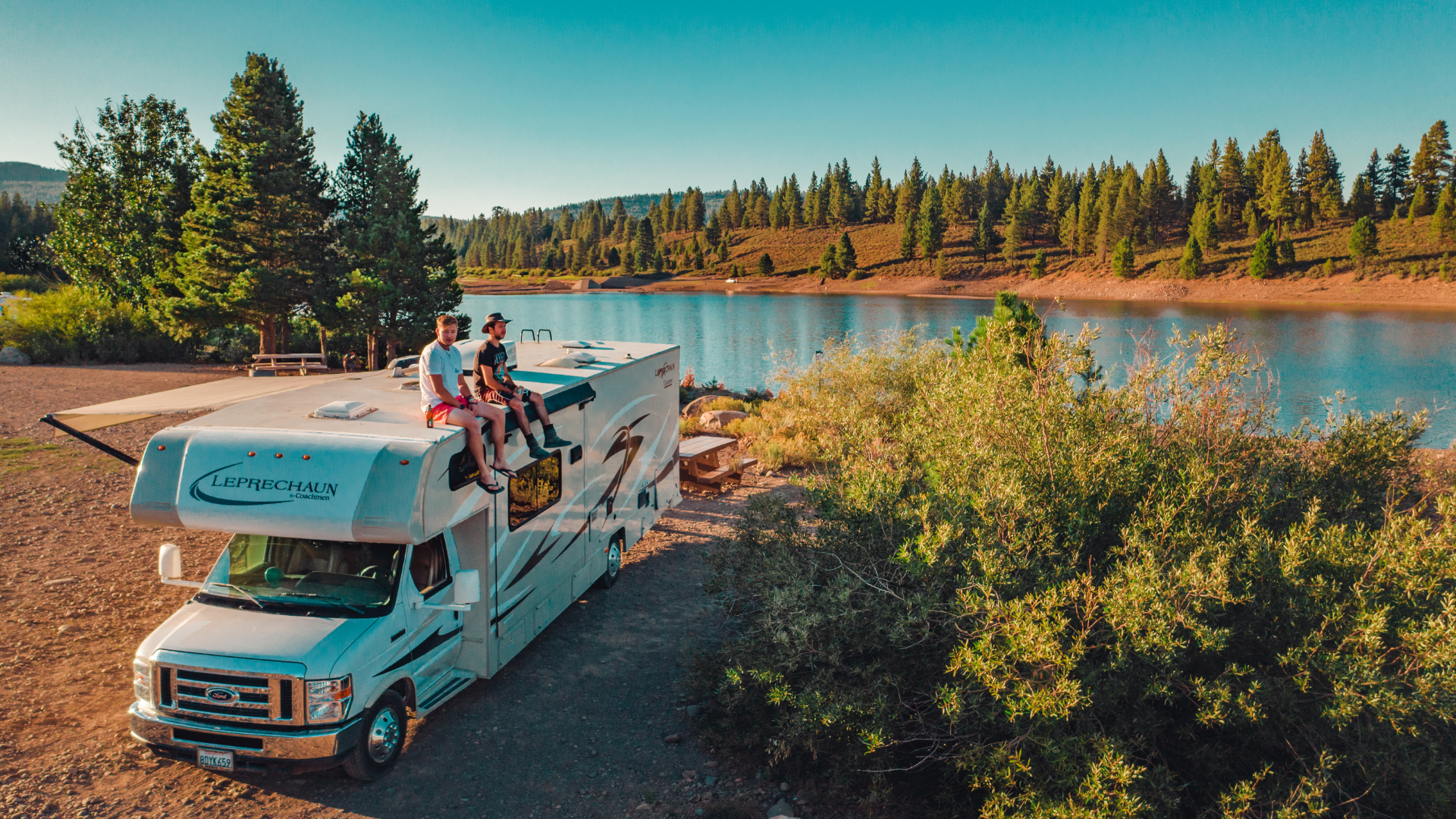 Taking an epic cross-country road trip and exploring more local campgrounds are two travel goals you could achieve this year. This summer, try a new way to travel—rent an RV! Stay in one of America's most beautiful national parks for a few days or take your RV from park to park, making the most of your sightseeing adventure. Wherever you're going, maintain social distancing practices in a self-contained 'staycation-on-wheels' and still enjoy being surrounded by nature.
Here are some of the best places an RV rental could take you this summer.
National Parks
Grand Canyon National Park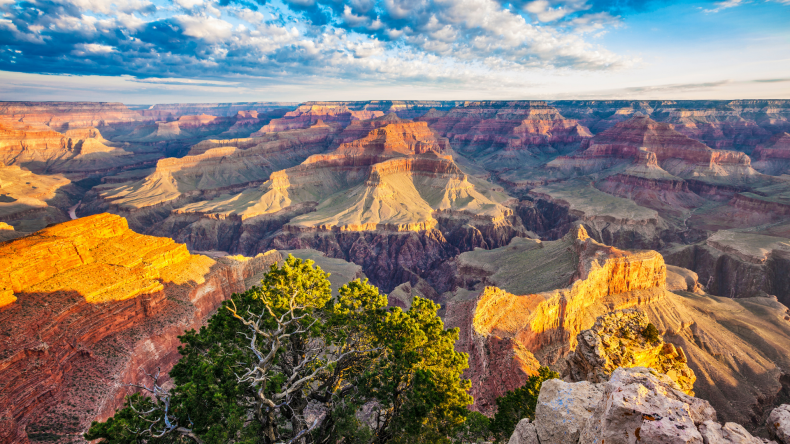 Millions of people travel to see the beauty of the Grand Canyon every year. The U.S. Department of the Interior stated that an estimated 5.9 million people visit the Grand Canyon annually, making it the second most popular national park, following the Great Smoky Mountains of North Carolina and Tennessee.
People travel to the Grand Canyon to hike, discover its unique trails, and savor its stunning views. For an uncrowded, rustic, and majestic experience, consider heading to Tuweep (also spelled Toroweap) Overlook, which provides astounding views of the North Rim of the canyon and the Colorado River. Opt for an RV rental with high clearance so you might be better equipped to negotiate difficult roads.
Yellowstone National Park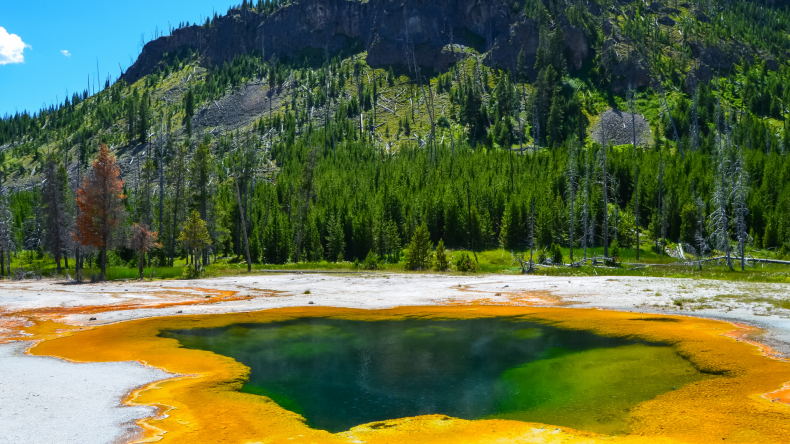 Perhaps Yellowstone National Park is best known for its geysers and hot springs, which it has more of than any other place in the world, according to National Parks. The most famous of all the geysers in the park is Old Faithful, which is said to erupt around 17 times a day. Travelers could also get a sighting of wildlife, like America's largest buffalo herd, grizzly bears, and wolves.
According to Yellowstone National Park, RVs are welcome at all campgrounds within Yellowstone. You could choose from five campgrounds—Bridge Bay, Canyon, Fishing Bridge, Grant, and Madison. The Canyon Campground is a crowd favorite due to its wooded setting in a relatively central location within Yellowstone. If you're into fishing, consider the Madison Campground instead, which provides convenient fishing locations and relaxing surroundings for families with children. A spacious RV rental from RVshare could provide additional storage for your fishing tackle and other outdoor equipment.
Zion National Park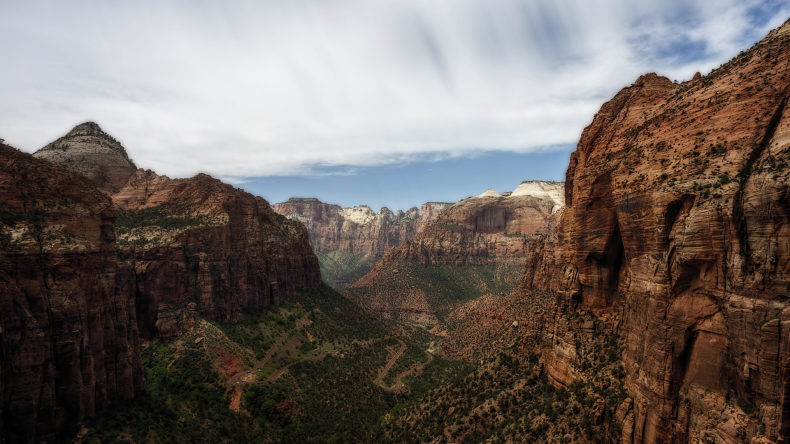 National Geographic referred to Zion National Park as "a red-rock wonderland created by wind, water, and snow." At the park, travelers can indulge in whole-day activities like rock climbing and rappelling, and helicopter and four-wheel-drive tours, and explore guided tours or discover hidden gems that are not on any tourist map.
At the end of each adventure, settle down in your RV rental, maybe with a quick shower. If you're hungry after all your hiking adventures, prepare dinner for the family in your RV rental's fully equipped kitchen. There are RV rentals from RVshare that specifically provide more kitchen and dining space, which is ideal for families who love to cook and dine together.
Glacier National Park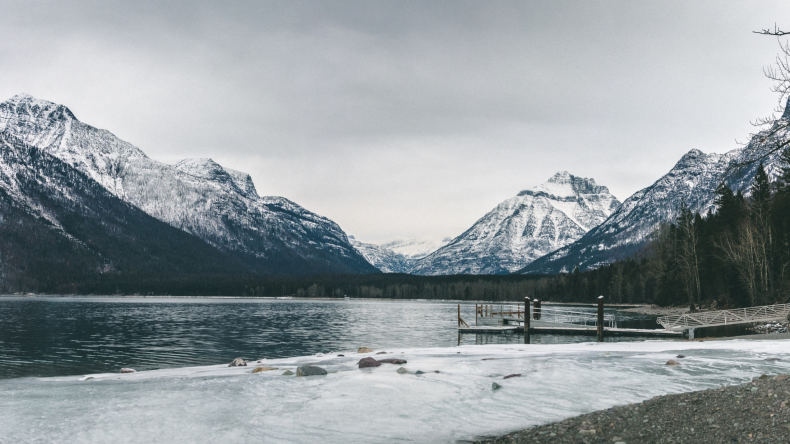 Glacier National Park offers majestic views featuring jagged peaks, alpine meadows, and even glacial lakes. There are various ranger-led programs that friends and family can enjoy as a whole-day experience. These programs include easy walks, hikes to uncrowded mountains, and boat tours.
Camping in an RV is also a popular activity at Glacier National Park. Choose from 13 campgrounds and over 1,000 sites in the park, from lake views to mountain vistas. Rent an RV with a panoramic open roof so the family can enjoy the stars while lounging on a comfortable bed at night. Alternatively, you could open the back of the RV to use the space as a leisure area while sharing your best camping stories.
Visit the Luxurious RV Resorts Across America
National parks offer some of the most beautiful scenic routes that the U.S. has to offer. However, luxury RV resorts could provide more comfort and activities if that's more your style. Luxury RV parks may feature golf courses, fancy spas, heated swimming pools, and more. You could also access other amenities like spacious bathrooms that make your home away from home a more relaxing experience.
RVshare lists 75 of the best luxury RV resorts, parks, and campgrounds:
Hilton Head Island Motorcoach Resorts—Hilton Head, South Carolina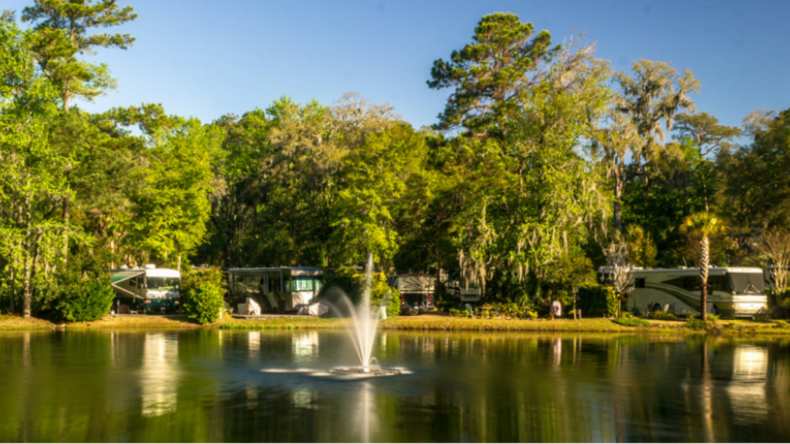 This resort was voted the Best Luxury Motorcoach Resort on RVshare. Reviewers noted a great experience with enjoyable bike paths, spacious and paved sites to lounge around, and lush foliage for shade and privacy.
RVshare rentals in South Carolina are available here.
Bella Terra of Gulf Shores—Foley, Alabama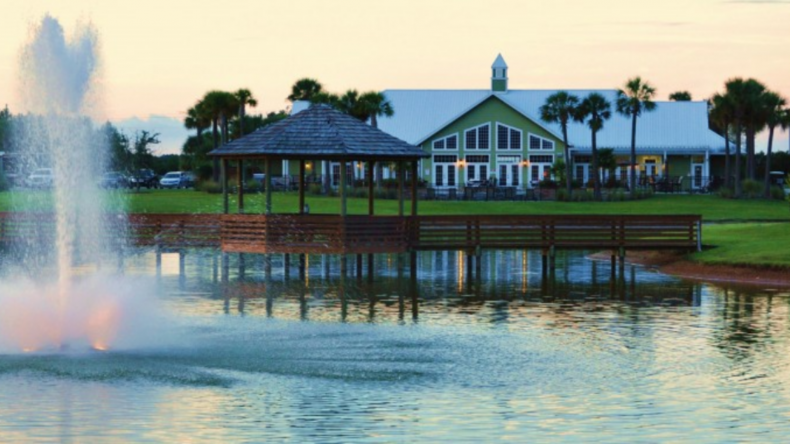 Families travel to the Bella Terra of Gulf Shores to indulge in its wide array of activities. Find amenities like a small movie theater, an infinity-edge pool and hot tub, a putting green, and more. The resort is close to outdoor day-trip locations like the Gulf Shores, Orange Beach, Foley, and Perdido Key.
RVshare rentals in Alabama are available here.
Newport Dunes Waterfront Resort and Marina—Newport Beach, California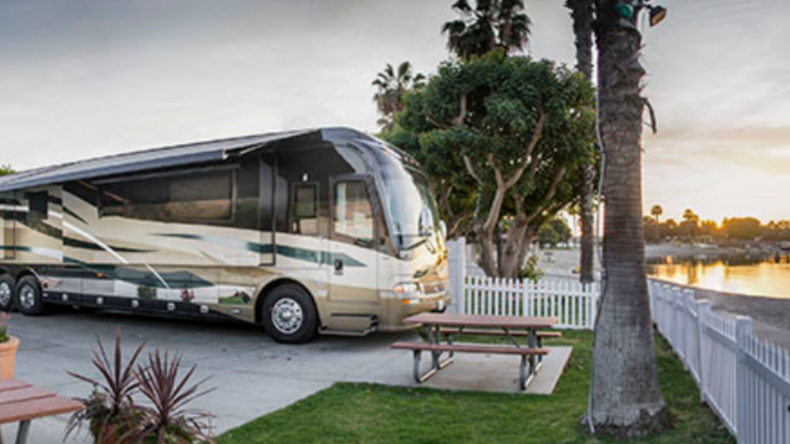 RVshare refers to the Newport Dunes Waterfront Resort and Marina as "a nature lover's paradise," particularly for beach lovers who fancy falling asleep to the sound of the waves. Staying at this luxurious RV resort could allow you to explore the Back Bay Nature Preserve at your own pace. You could also rent a boat, go sailing with your loved ones, and then swim in the lagoon for an unforgettable summer experience.
RVshare rentals in Newport Beach, California, are available here.
There are undeniably plenty of national parks, RV resorts, and outdoor areas off the beaten path that you could travel to this summer. Find an RV that best suits your needs and have it delivered anywhere you like—to your house or even to your destination, so you can enjoy the comforts of an RV without having to drive it.
RVshare offers RVs for rent in all states. Explore your RV rental options here.