Sponsored Article
Where To Order Awesome Canvas Photo Prints Online
Add a personal touch to any room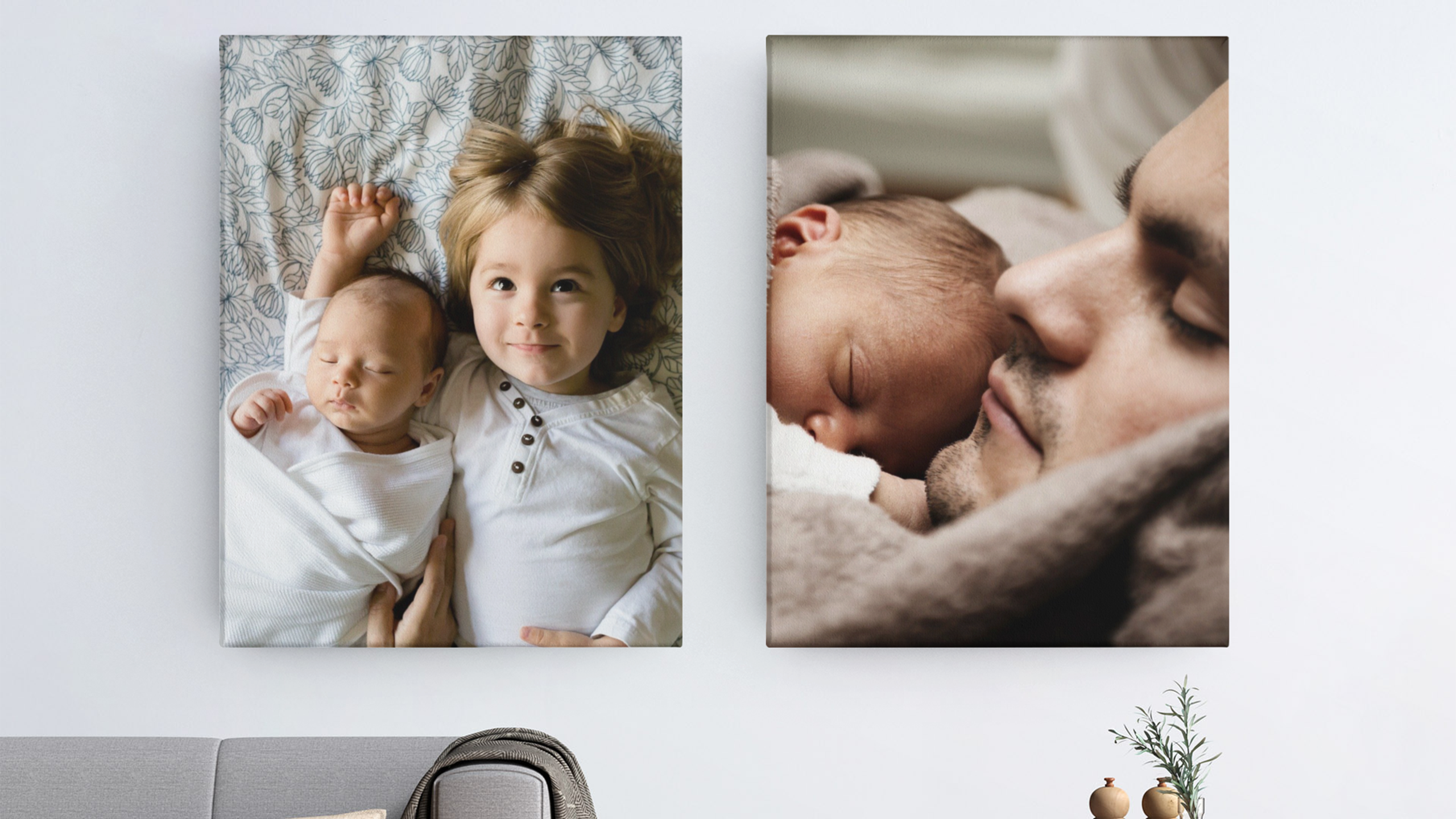 Your home is a reflection of who you are. The way the furniture is positioned, the choice of light fixtures, and the snippets of your life you choose to share lets everyone who visits you get to know you a little better. While fond memories are always a good addition to any room, adding them in without ruining the aesthetics can be challenging. You've already worked so hard to make the room look good, why would you ruin it with odd frames that might not fit in perfectly?
What is Canvas Prints?
Maddison Lake founded CanvasPrints.com back in 2019 with the goal of providing high-quality canvas prints at the lowest price possible. Every photo is printed out on a cotton blend canvas using UV KM-1 Inkjet Presses to ensure the most vivid colors and sharpest details. You can immediately plan out your decor as they do next day shipping, and if you aren't happy, they also offer a 100% money back guarantee!
Why Should You Shop at Canvas Prints?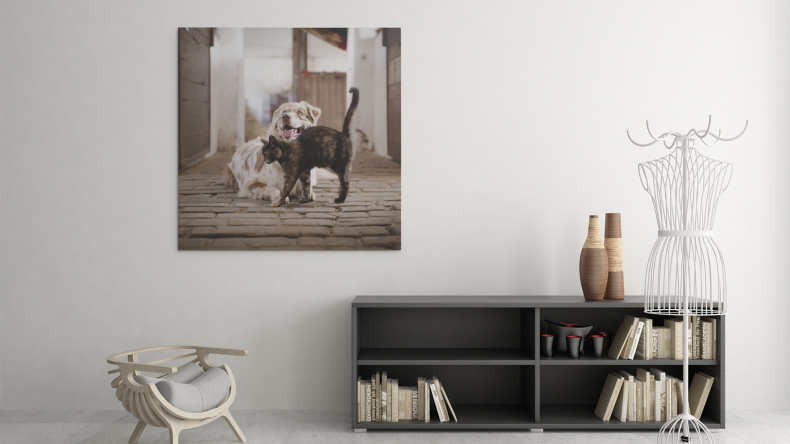 Canvas Prints is a good way to display your favorite moments sans the additional clutter of frames and stands. Having them up on a wall saves space and makes the perfect piece de resistance for the best ice breaker!
Unlike framed photos, having them blown up and hung on your wall allows you to choose accordingly to keep everything cohesive for a more curated look. You can also have more control of the space it takes up on your wall with the many sizing options to choose from, letting you maximize the room! It also allows for more convenient positioning since you don't have to carry gigantic frames every single time. Transferring from one room to another won't be problematic as well, for aside from it being easier to lift, the frameless design makes it easier to adapt to any room aesthetic.
Canvas Prints helps you with that, letting you immortalize your precious memories with their extensive wall art design options!
Can't picture how they'll look like on a wall? Here's a rundown of their best-selling wall art so you can start picking out your photos and turn them into the perfect home decor:
Canvas Prints
Price: Starts at $11.98 for an 8" x 8" Canvas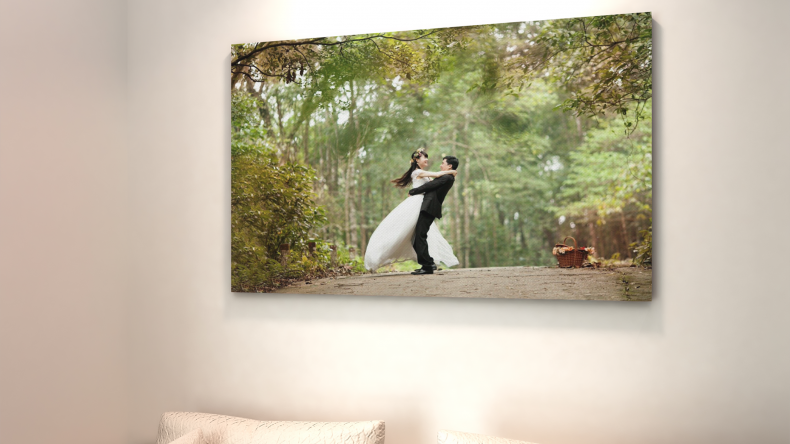 Be it your favorite wedding moment, your newborn's first photo, or simply a memorable vacation snapshot, this classic print lets you single out an unforgettable moment. If you're a minimalist, this is the perfect piece for you.
Since you can choose the size of the print, you'll have full control over how much space it'll take up on your wall, ensuring you achieve the right look.
Pick the perfect photo for your personalized Canvas Prints now!
Triptych Wall Art
Price: Starts at $185.75 for a 20" x 30" Cozy Triptych Canvas Print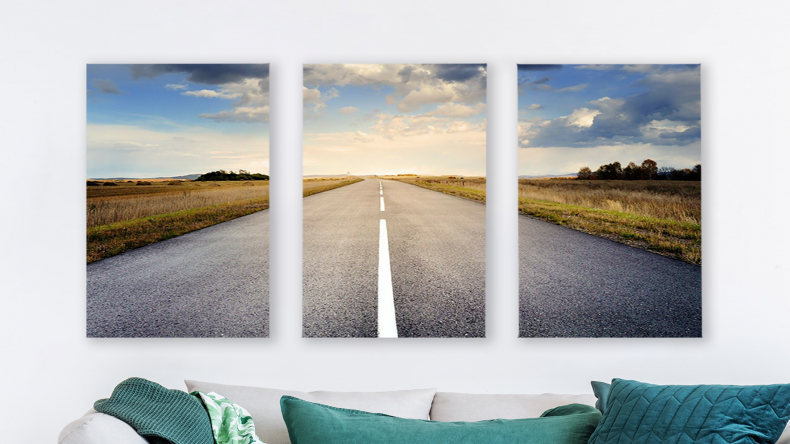 Want to have more fun creating a bit of wall art for your room? Create a more interesting piece by splitting your favorite photo into multiple canvases. The Triptych Canvas veers away from the typical portrait, dividing your photo into three frames while maintaining a cohesive look. Not only will it give your photo a more creative design; it will also add a modern twist to your wall.
Choose from four different types of Triptych Wall Art - the Classic, Classic Flow, Cozy and Cozy Flow. The Flow prints have bigger center frames to emphasize the focus of every photo, while the Cozy prints offer smaller prints perfect for smaller spaces.
Add a dash of creativity to your favorite moments today!
Canvas Print Wall Displays
Price: Starts at $89.47 for a 3-Panel Linville Canvas Print Wall Display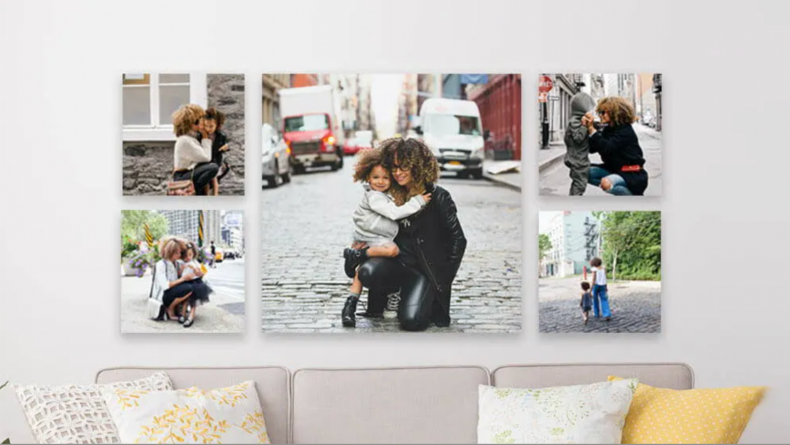 Commemorate every milestone in a fun (and effortless) way with these wall photo displays that come in sets that are ultra easy to set up. Perfect for stairways and other significantly bigger wall areas, fill up your space with your fondest memories.
Choose from a wide array of sizes and styles to add a bit of flair to your home. With so many options available, you won't have any trouble finding the perfect canvases for your space.
Showcase your favorite photos today!
Collages
Price: Starts at $36.59 for a 12" x 12" Square Canvas Picture Collage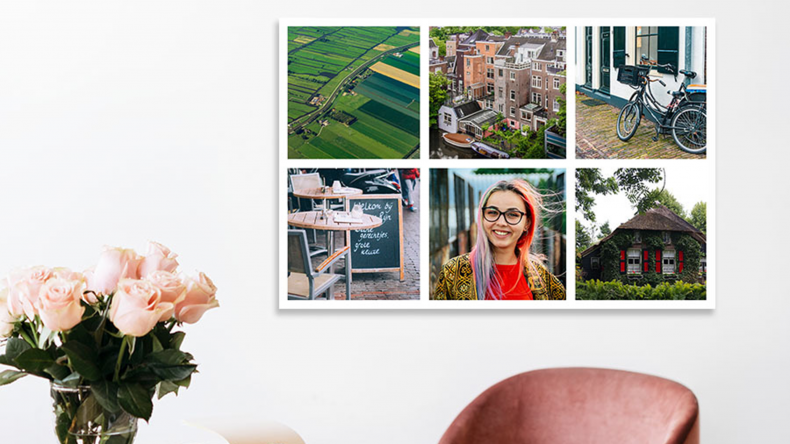 This timeless design offers an effortless way to display your memories. Gone are the days when you'd struggle trying to figure out how to make certain photos fit together. Canvas Prints has a hassle-free design tool that will do the work for you. In just a few clicks, you can stitch your favorite photos together instead of cutting photos up and looking for the perfect frames that will display them all together.
Gather all of your favorite photos into one canvas now!
How To Get Started
Canvas Prints eliminates the hassle you used to face during a home makeover with their design tool that lets you plan ahead.
Step 1: Pick the type of Canvas Prints that you want.
Step 2: Use their design tool to choose your photos and get a preview of what your chosen print may look like on your wall.
That's it! Once you've finished creating your masterpiece, every photo will be printed onto a Custom Cotton Canvas Blend with high-definition, VOC-free UV ink that guarantees the most vivid colors. You can look forward to prints that clearly show every detail on every photo, capture the essence of every special moment, and make your walls pop.
They even come with customizable hangers for easier installation. You don't need to worry about your prints getting damaged during shipping, either, because Canvas Prints ensures that they are properly protected with shrink wrap, 100 gauge plastic, and corner protectors.