Sponsored Article
Which Mask Is Best for Exercising? Buy It Online Here
A lot of factors should be considered when buying a face mask for exercising, so we made the search easier for you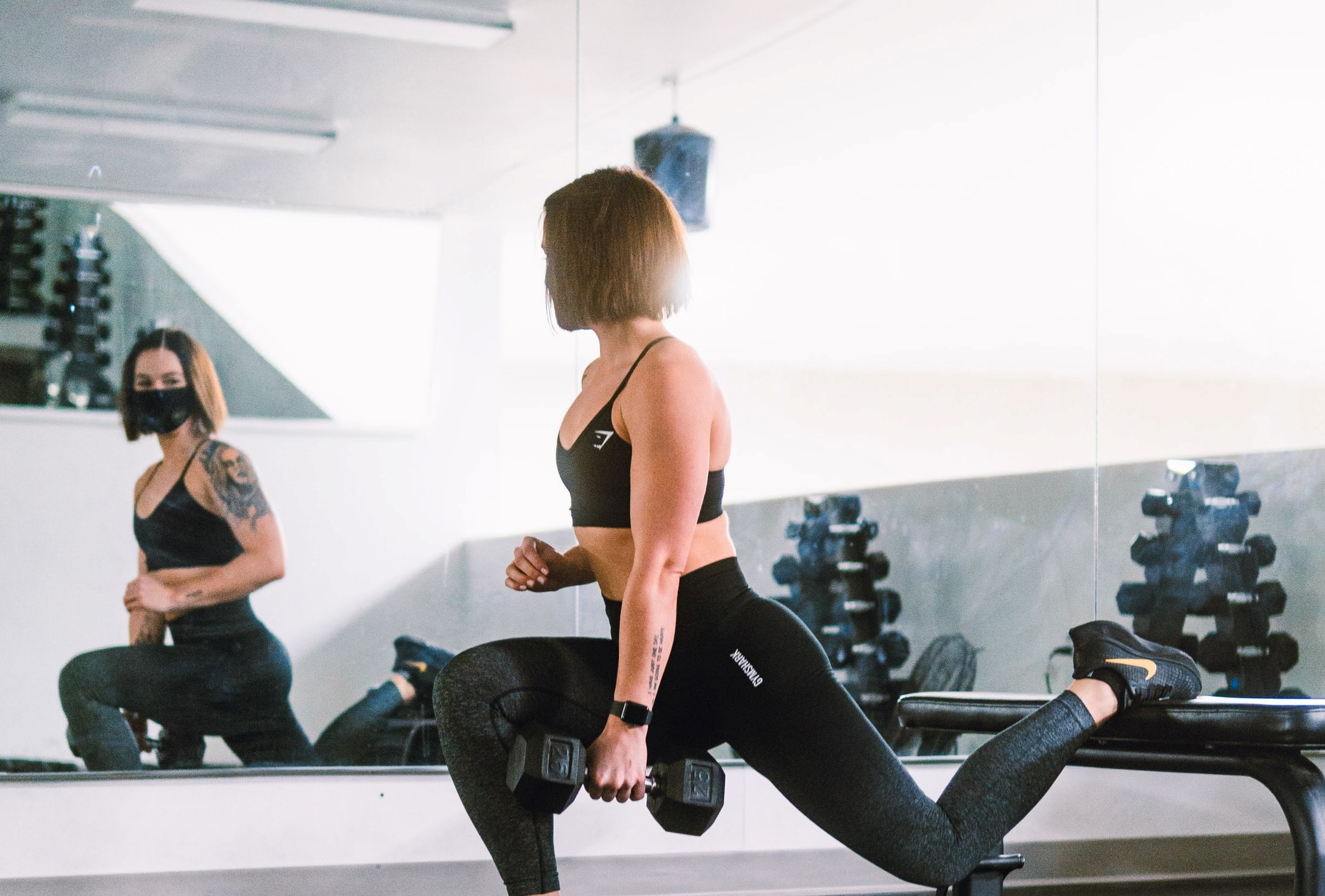 The contents of this article is for informational purposes only and does not constitute medical advice. It's important to consult with your medical providers and the CDC before making any medical decisions or changes to your health plan, particularly with regard to COVID-19 and its variants.
The Centers for Disease Control and Prevention recommends everyone, from age two and up, to wear a mask in public and when around people they do not live with. This recommendation has always been a hot debate in the U.S., but with President Biden's newly signed executive order asking Americans to mask up for 100 days, U.S. residents will now have to abide by the rule, whether they like it or not.
This mandate requires mask-use in two settings: within federal properties and buildings and inside any form of public transportation. But the wearing of face masks is still highly recommended outside these situations — especially in high-traffic areas where social distancing is not possible, whether indoors or outdoors.
ALSO READ: Biden's 100 Day Mask Challenge: Where to Buy N95 Masks and KN95 Masks Online
Should I Wear a Mask When Working Out?
But what about people who workout? Fitness enthusiasts argue that wearing a face mask during exercise constricts breathing and can be more harmful than beneficial. But is it true? Turns out, it isn't. Countless studies have been made about the subject, with results that debunk the belief that face masks hinder physical performance.
In a study published in the International Journal of Environmental Research and Public Health, research conducted with 14 participants reveals that wearing face masks during a rigorous physical activity does not affect performance. The subjects' blood oxygen levels, tissue oxygenation index, physical exertion, and even heart rate remained similar to their data when not wearing masks during exercise. There were also no apparent negative effects.
So to answer the question — do I need to wear a face mask when working out? If you are working out in a gym or running outside at a busy park, the answer is yes. You should.
Still, experts note that personal experiences should be taken into account. If you have an existing respiratory condition, have anxiety, or experience breathing issues when exercising with a face mask, then you should stop. If you really need to work out, do so at home or at a wide outdoor space where you can maintain at least 20 feet of distance between you and other people.
What Kind of Mask Should I Wear for Working Out?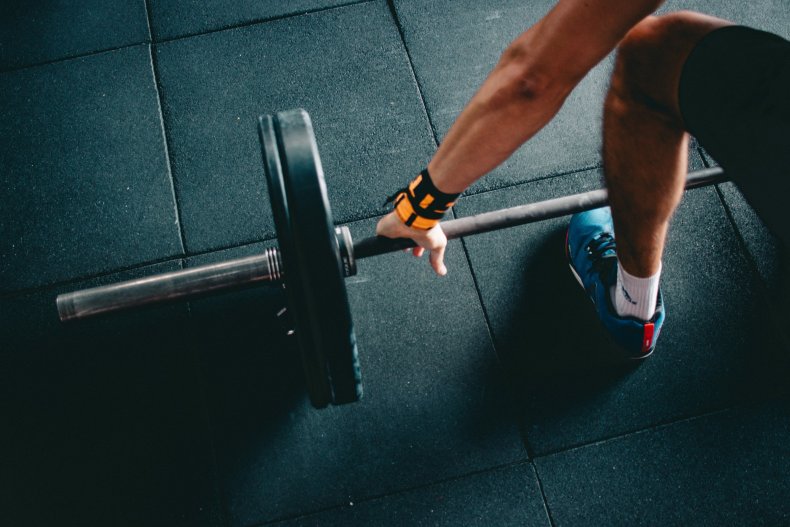 The best face mask to use when working out is the one that's light and has good breathability, and is qualified enough to keep harmful particles and respiratory droplets from penetrating through your mask.
If you plan on working out at a gym, always choose a high-quality mask — even better if it's medical-grade. Because most gyms are enclosed, social distancing may not be that effective. Respiratory droplets from people who were there before you can still linger in the air long after they've left.
As much as possible, choose a mask that is anti-moisture (like the materials used for most activewear). You want to avoid your mask getting too sweaty during exercise as this can affect its breathability. It can also make your mask heavy and slip off your face. If you don't have an anti-moisture mask, just make sure to bring a spare face mask so you can simply change it when the first one gets damp.
Lastly, make sure your mask will fit properly — it should cover your nose and mouth and fit snugly under your chin. Do not use masks with exhalation valves or vents. Droplets can still escape through the holes in those masks, making them ineffective in preventing the spread of COVID-19.
Where to Buy a Mask for Exercising
Because there are important factors to consider when buying a face mask for exercising, it can get a little overwhelming searching for the right one. So we've narrowed down the search for you. Here are high-quality brands online that offer light, breathable masks that are perfect for your next workout session.
HMNKIND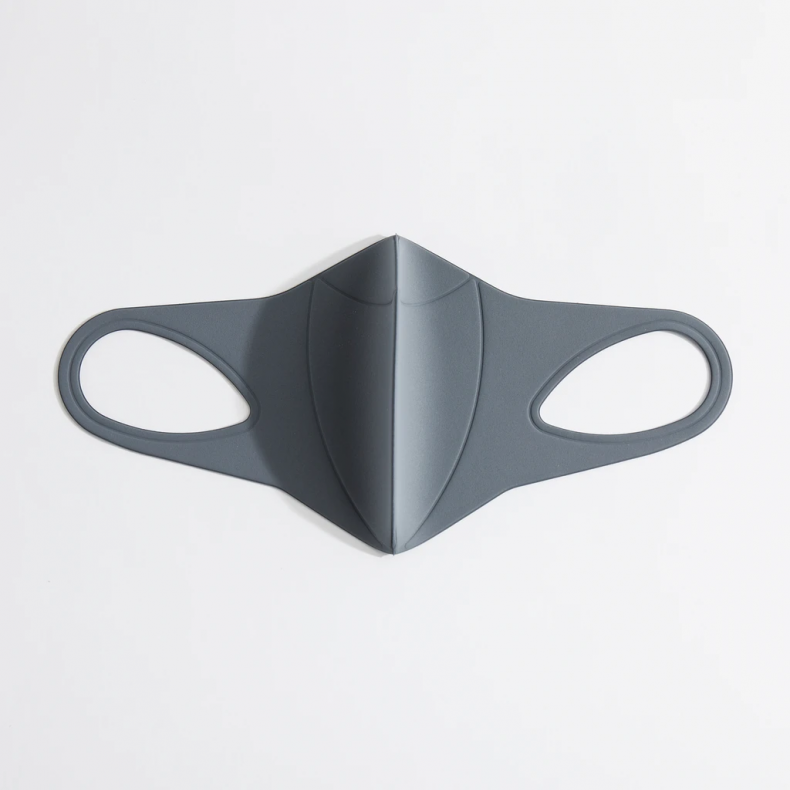 This 4.5-star reviewed mask is not just stylish; it also performs well. Users have described this mask by HMNKIND to be super lightweight, breathable, and, most importantly, comfortable. And because it's 99% antibacterial, you can be assured that this mask won't absorb the sweat off your face when exercising, trapping bacteria within. HMNKIND's face masks come in eight beautiful colors, which you can view here.
Get this stylish, lightweight mask from HMNKIND here.
Cremoly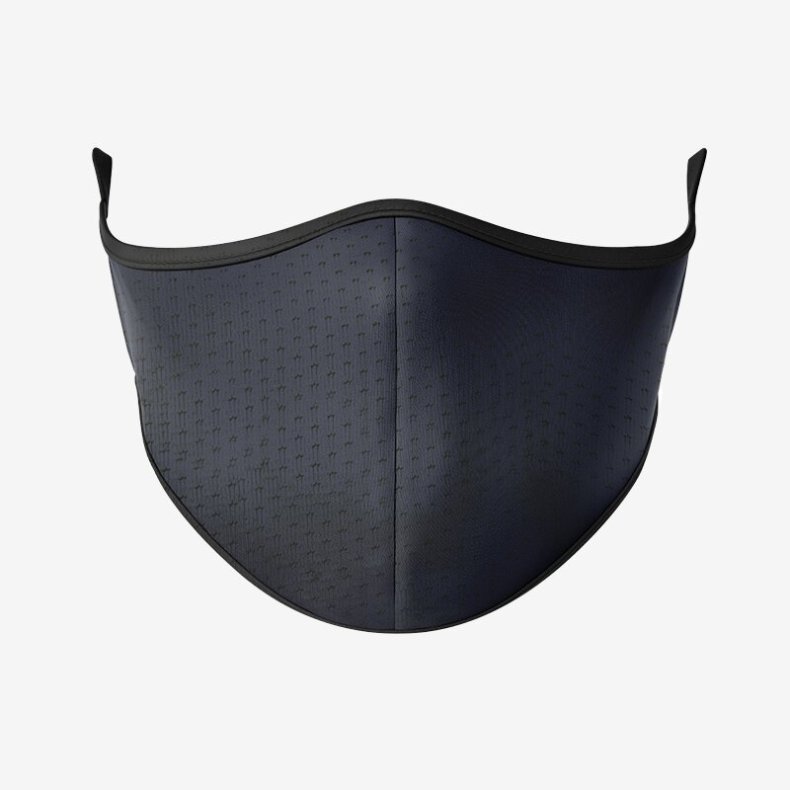 These MasksUp reusable face masks from Cremoly are made of quality material and can filter out even the smallest particles and droplets. This mask is tested and certified by authorities and comes in a lightweight and portable design. More importantly, because it's made with a microfiber outer layer, this mask offers comfort and excellent breathability. MasksUp comes in more than a dozen colors and designs.
Take advantage of their current promo — buy three masks here and get one for free.
Masqd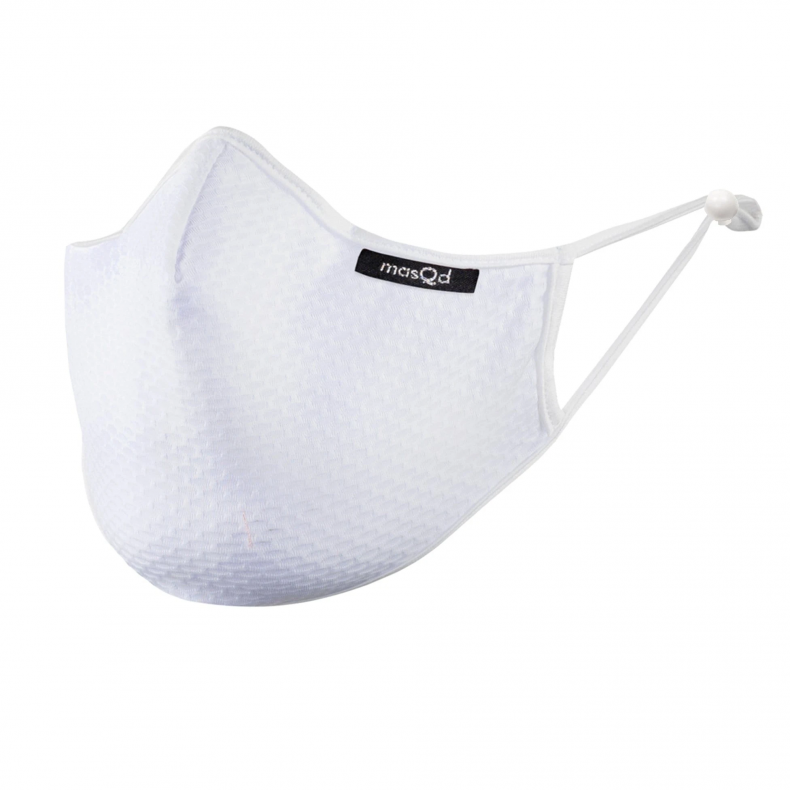 Made specifically for active individuals, this Ultra Sport Face Mask from Masqd was created with a soft and antimicrobial material. This mask features a design that takes into account the wearer's movement. Because it is meant for physical activities, it is made with an outer sports mesh, 100% cotton lining, and adjustable ear loops that help make it comfortable for prolonged and active use. Masqd also comes in other colors and designs, here.
Get Masqd's Ultra Sport Face Mask in White here.
Space Mask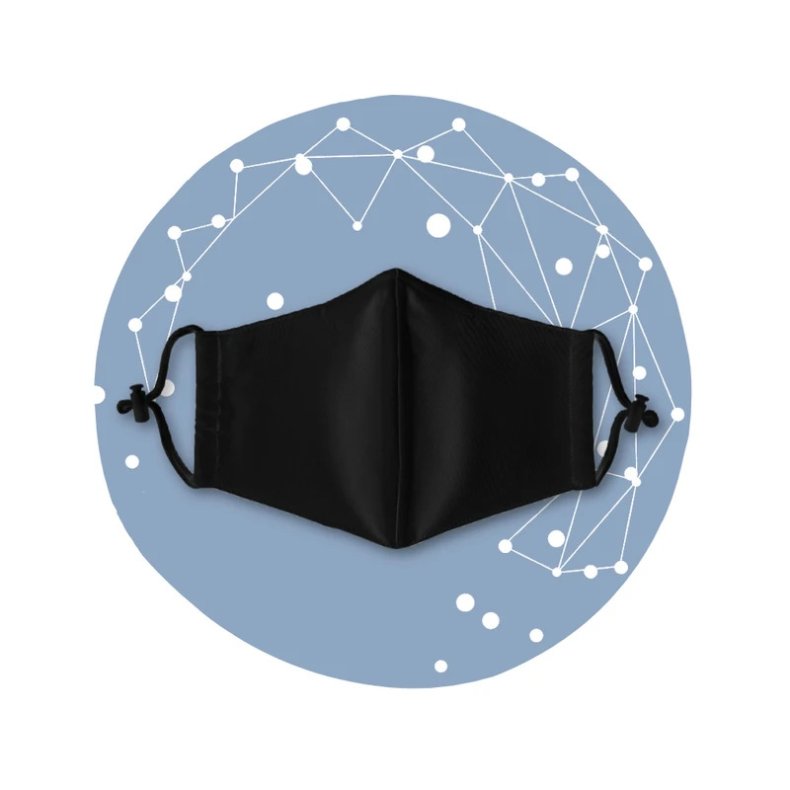 Space Mask has over 7,000 5-star reviews from users, which can speak about this mask's performance. Made with nanotechnology, Space Mask features revolutionary materials that can block even the smallest of particles. It's also anti-droplet and antibacterial, which help keep harmful respiratory droplets and sweat away. As for weight, Space Mask is light, comfortable, and highly breathable.
Get the 5-starred Space Mask here.
MaskC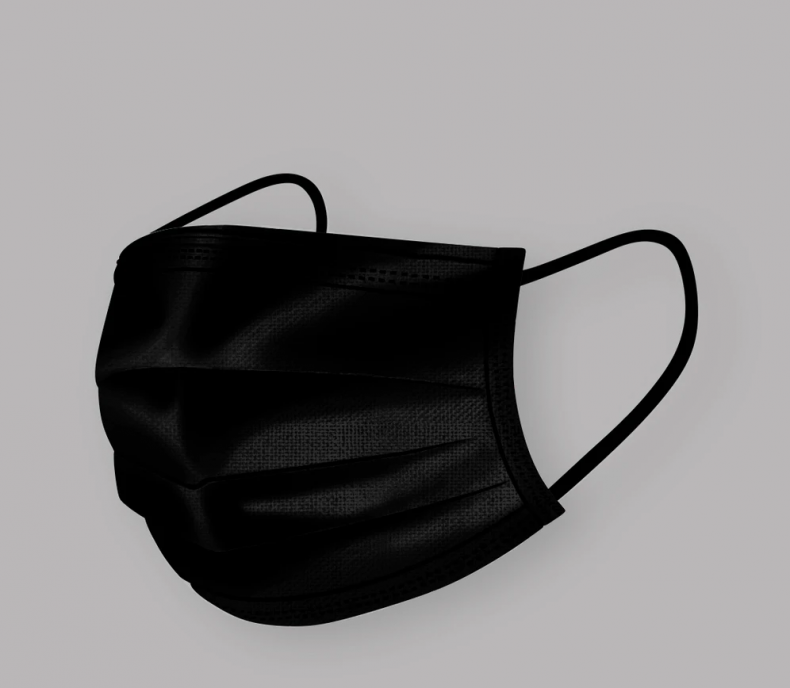 Because it's designed with good breathability and a moisture-proof surface, this Midnight Face Mask from MaskC is perfect for running or working out. It's also made from quality materials that are light, soft on the skin, and feel comfortable even after wearing it during strenuous activities. With its 3-ply construction, MaskC's Midnight Face Mask also offers great protection at a 95% filtration efficiency.
Get the MaskC Midnight Face Mask here.
The best way to protect yourself and others from COVID-19 is still to stay at home. So as much as possible, work out in the comfort of your own home or somewhere where you won't have to be around people you don't live with. That way, you also won't need to mask up while you exercise. But if you must head to the gym or attend a fitness class, these workout-friendly face masks from various brands can help you satisfy your craving for physical activity while keeping you and other people safe.