Sponsored Article
Which Mattress Should You Buy to Prevent Back Pain?
It's time to say goodbye to back pain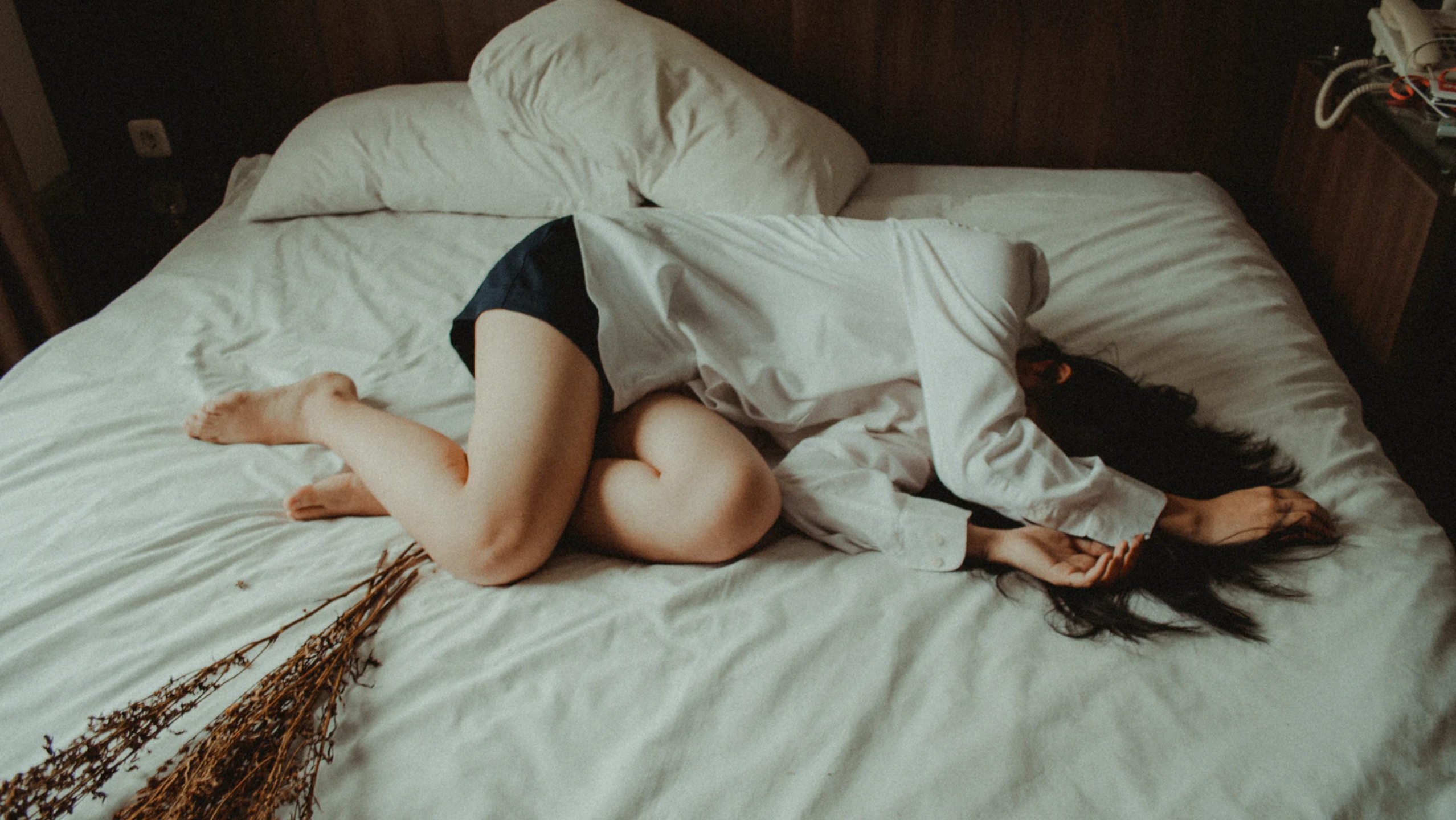 A good night's sleep leads to a good morning, which hopefully leads to a good day. While it should be a given that sleeping helps people recharge, not everyone actually feels energized when they wake up. Unfortunately, getting up in the morning only leads to more soreness for some people than when they closed their eyes. This aching feeling sadly goes against the point of sleeping, and only leads to a struggle to stay on top of their game.
Why Does My Back Ache When I Wake Up?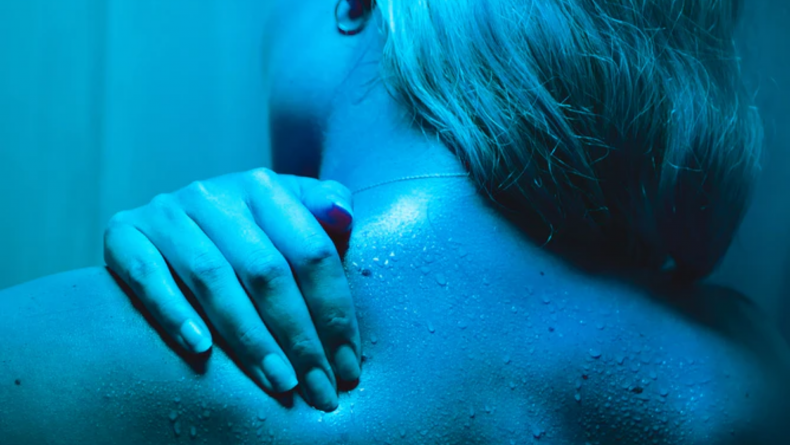 Sleeping should give your body the chance to recover from all of the activities of the day. Waking up should make you feel recharged and ready, but not everyone is lucky enough to get that feeling all the time. There could be a number of reasons why your back hurts every time you wake up, but here are some of the most common causes:
Fibromyalgia
Fibromyalgia causes pain in various regions of the body that can lead to sleep disruptions and fatigue. The abnormality in your nervous system constantly sends pain signals to your brain and makes it hard for you to calm yourself down for a peaceful slumber. Non-restorative sleep, fatigue, and pain on your lower belly are its most common symptoms, which can easily be misdiagnosed.
Disc Degeneration
This problem involves the spinal discs on your vertebrae growing weaker as you age. Since the pressure on these discs are higher in the morning, this might be the reason why you feel pain every time you wake up. While wear and tear on your body is completely normal, there are treatments like therapy or medications available to alleviate the discomfort.
Pregnancy
The hormonal changes in your body when you're pregnant ultimately affect your usual normal functions. Your lower back muscles may feel strained as early as eight weeks into your pregnancy and this could get even worse as more time goes by. Since your movements are quite limited while you are pregnant, your back muscles tend to become tight and stiff, making it harder for you to get up in the morning.
Sleeping Posture
Although you can't really control your movements when you sleep, your sleeping position generally contributes to how your body reacts overnight. Certain sleeping positions cause more pressure on the back, stiffening your back muscles and possibly resulting in soreness and pain when you wake.
Bad Mattress
Ah, the simplest of them all. You may think that a mattress is just a cushioning to keep you cozy at night, but an unsupportive mattress can actually cause a myriad of problems. Its inability to relieve the pressure on your back and shoulders as you sleep could result in pain and even spinal misalignment.
What Is the Best Mattress To Prevent Back Pain?
You deserve a good night's sleep, regardless of what you do during the day. Here are some of the best mattresses that can help you say goodbye to back pain forever!
Awara Organic Luxury Hybrid Mattress
Awara's firmness lands in the medium-firm range and is a comfortable choice for back, side, and stomach sleepers. Many people have left glowing reviews on this latex hybrid mattress's firmness, bounce, comfort, and coolness.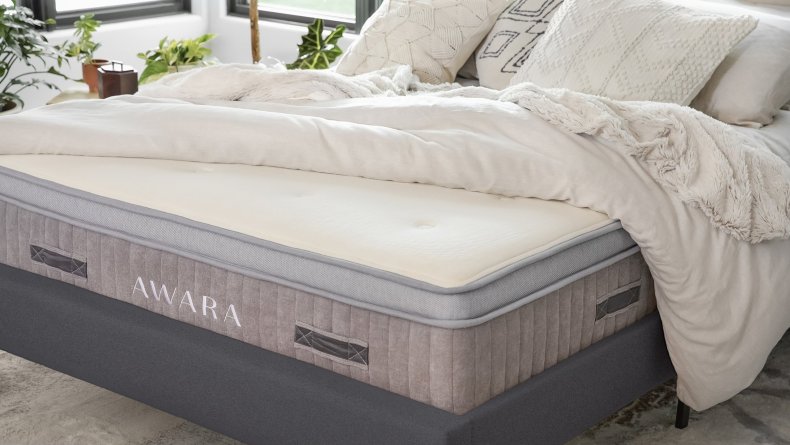 According to reviewer Jaime B., their backs hurt on their previous mattress and this Awara mattress helped make things better with its nice balance of foam and springs. "It is not too soft that you feel like you are being swallowed by the bed and not so hard that you don't get any give," explains Jaime. Reviewer Julie P. also claims that her lower back feels better after sleeping on the Awara mattress. She adds: "I love that the materials in this bed are sustainably made."
DreamCloud Premier
The DreamCloud Premier mattress offers the pressure relief of memory foam with the stability of innerspring coils. Side sleepers, back sleepers, and stomach sleepers can look forward to luxury-level comfort with multiple layers of the softest and most supportive premium materials designed to offer the perfect balance of contouring comfort and pushback support.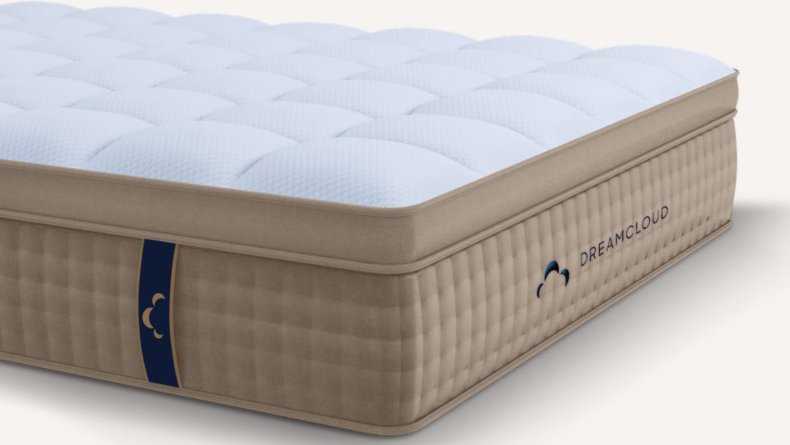 The mattress's gel-infused memory foam does double duty for a soft and comforting feel that contours perfectly to your body for ultimate pressure point relief. Charles K. shares that he had chronic back pain for years; but after making the switch, he now sleeps up to 8 hours without feeling stiff or sore when he gets up - definitely a great deal if you want to say goodbye to back pain!
Wake up recharged every morning with the DreamCloud Premier mattress – order it now!
Nolah Evolution 15
Nolah's premium 15" Evolution mattress is perfect for side sleepers, back sleepers, and combo sleepers. It uses patented tri-zoned support coils that are scientifically designed for maximum back support, spinal alignment, and pressure point relief to ensure a good night's sleep every night.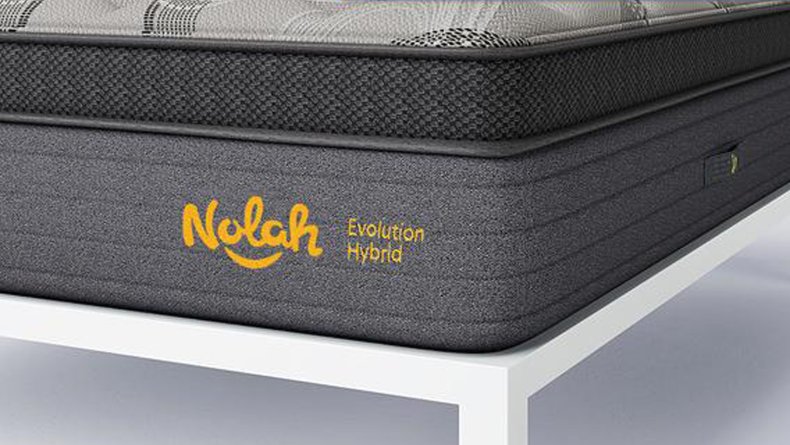 Tygar S. shares that after making the switch to the Nolah Evolution 15, he had not woken up with sciatica pain for the first time in months. "This mattress is solid," he adds. "Super comfortable and worth the money."
Effortlessly fall and stay asleep with the Nolah Evolution 15 – order it now!
Mirage WaterMattress
Water beds are making a comeback with the Mirage WaterMattress, which can deliver the pressure relief, comfort, and therapeutic warmth your body needs. Water mattresses are a great alternative to regular mattresses because they allow you to rest and sleep more comfortably by providing a unique distribution of support for the body.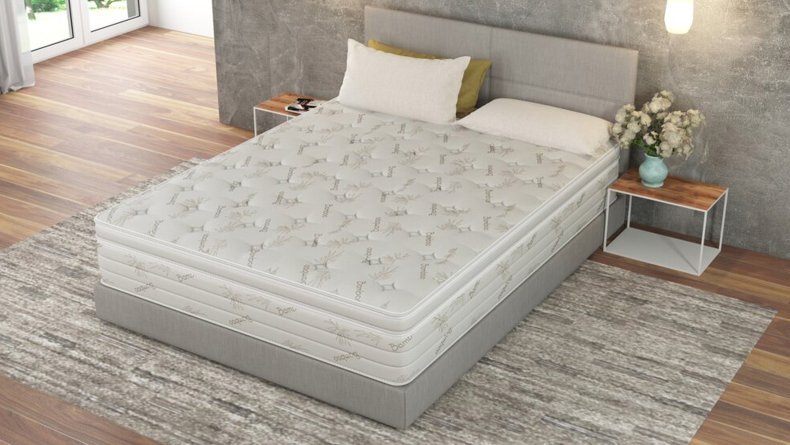 T. Paul from North Carolina shares that he used to have problems with back support and pain. Thanks to the Mirage WaterMattress's fluid feel, however, the layer of latex tied everything together with zero pressure points.
Sleep soundly with the Mirage WaterMattress – order it now!
While body pains are a natural part of life, they shouldn't be ignored for it could lead to irreversible damage. Finding the right mattress that you could support your back will keep it aligned and free of tension, letting you avoid back pain for the best mornings every single day.