Sponsored Article
Why Are Long, Thick Eyelashes Considered Attractive?
We break down some of the evolutionary and cultural significance of having long, thick eyelashes.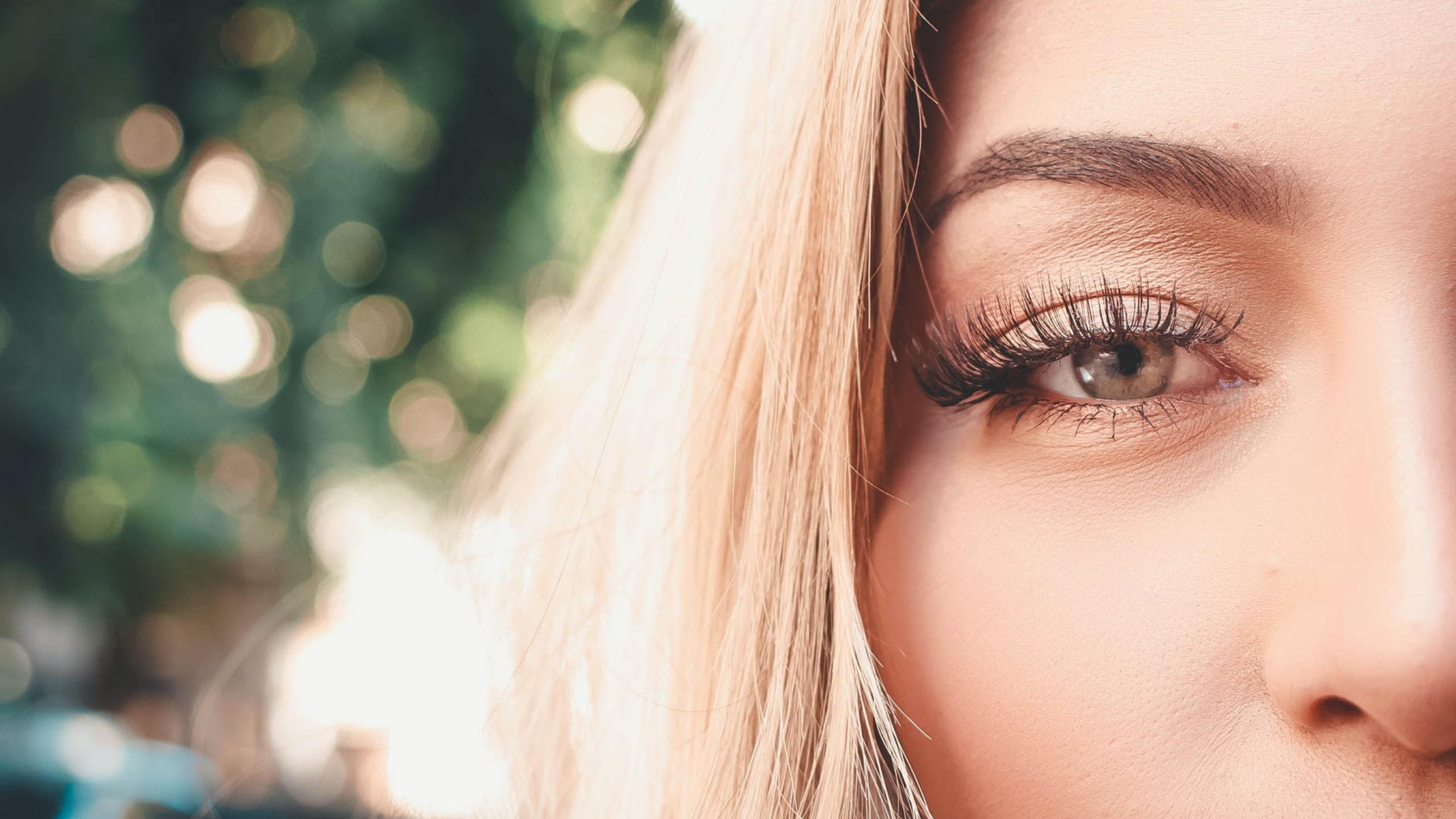 It's important to consult your doctors with any medical concerns, and before making any changes or adding supplements to your health plan.
Having dark, luscious eyelashes is a highly sought-after beauty trait by many, so much so that the false eyelash market size is projected to reach 1.6 billion dollars by 2025. There are also estimates that the U.S. lash extension industry grew 8.3 percent from 2017 to 2018, from $808 million to $875 million.
Thick eyelashes seem to have the ability to feminize anything. It's gotten to the point that there is even a multi-million dollar industry based on people adding big fluttery lashes to their vehicles to make them look like "lady cars."
But this leads us to an important question: why are long, thick eyelashes considered conventionally attractive?
What Makes Luscious Lashes So Attractive?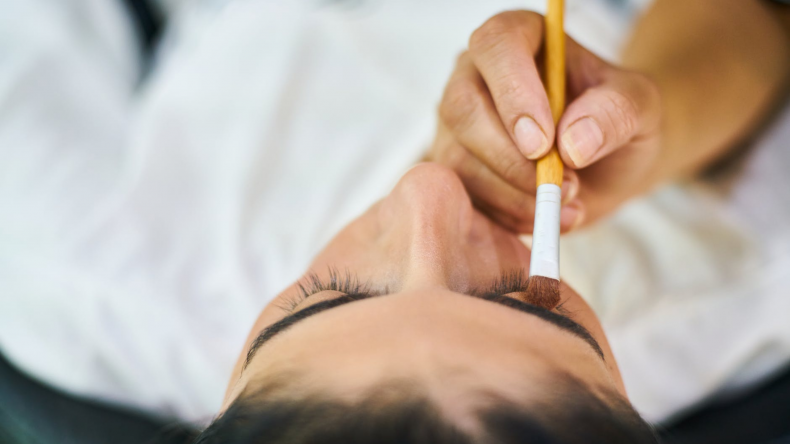 At a basic level, eyelashes could be a physical indicator of good health. Several conditions, including skin diseases, drug side effects, endocrine disorders, metabolic abnormalities, toxins, psychiatric disorders, systemic disease, and more, could cause eyelash loss, often referred to as milphosis or madarosis. Having a set of thick lashes could be a quick visual indicator of positive health.
Historically, eyelashes were associated with chastity. The ancient Roman naturalist Pliny the Elder stated that too much sex could cause a woman's eyelashes to fall out. A more contemporary study from the 1980s found that features like large eyes, a small nose, and a small chin were positively correlated with attractiveness by men.
Additionally, eyelashes might help emphasize a person's sclera (whites of the eyes) and limbal rings (the dark ring around the iris). A study from the University of California, Irvine, states that a dark limbal ring could be a strong indicator of health and age because it tends to be most prominent during a person's most fertile years, then starts to fade as they approach their late twenties. Dark eyelashes might highlight these aspects of the eyes and make individuals appear more attractive.
A 2020 study also finds that long eyelashes seem to be an attractive feature in women but unattractive in men. Over 130 college students were asked to rank the attractiveness of a series of faces. They were shown a series of photos of the same face with eyelashes in different lengths, and the results seemed to indicate that the ideal eyelash length is approximately a third of the eye's length. However, this differed between men and women, as women were deemed more attractive with longer eyelashes while men were deemed less attractive.
How to Lengthen Your Lashes From Home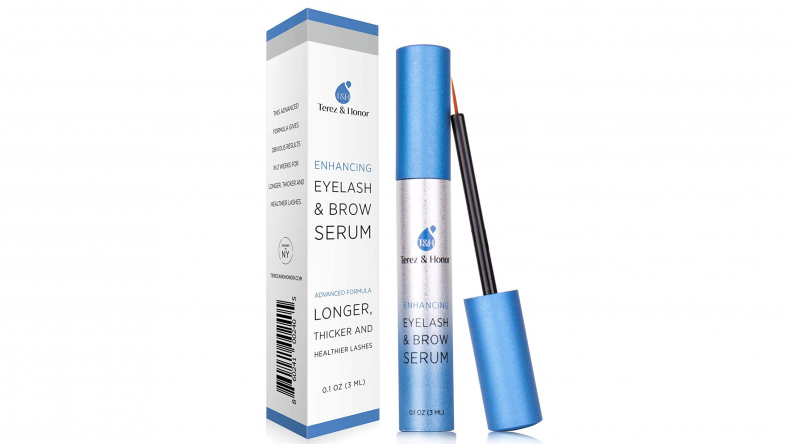 If you're looking to give your lashes a boost, you might have considered getting eyelash extensions. However, research indicates that extensions and other eyelid cosmetic procedures could cause various types of eye injuries.
Thankfully, there are alternative options, such as the Terez & Honor Natural Eyelash Growth Serum and Brow Enhancer. Its makers claim you won't need false eyelashes anymore after using their product.
They say their specially formulated enhancing serum could work deeply at the root of each hair follicle to enhance and stimulate natural growth. The applicator features an easy-to-apply brush that helps you paint the serum onto your lashes, similarly to applying eyeliner.
Customer Meredith H. turned to the Terez & Honor Natural Eyelash Growth Serum and Brow Enhancer after eyelash extensions left her natural lashes damaged. She says she was amazed at the results after just two months of use. She states that she never writes reviews for products but felt compelled to give her feedback on this one because "this product is something that actually works."
Satisfied reviewer Gloria Sanchez says she recommends the Terez & Honor Natural Eyelash Growth Serum and Brow Enhancer to anyone. Her lashes also fell victim to damage from lash extensions, which even left her with multiple bald spots on her lash line. She notes that she started seeing results after just three or four days of use.
User Jo says, "after just three weeks of using [in the] morning and [at] night, [she] can definitely see a difference." She explains that when she applies mascara these days, her lashes are so long that they actually touch her brow bone. She says that she is "very happy with the results" and "will continue to purchase" the product.