Sponsored Article
Why Bacon Should Be Part Of Your Love Language This Valentine's Day
Words Of Appreciation? Gifts? Quality Time? How About Bacon?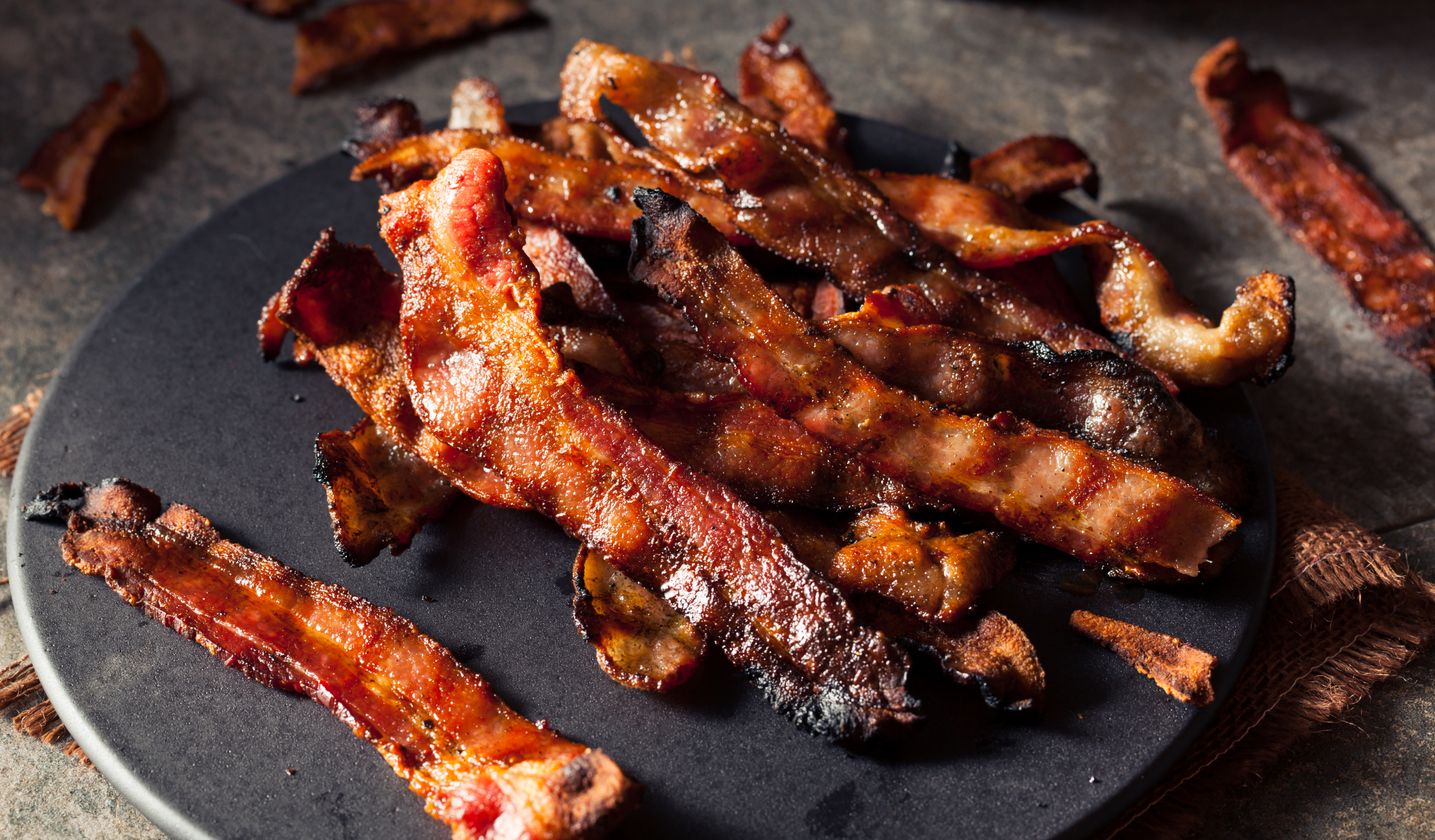 It's important to consult your doctors with any medical concerns, and before making any changes to your health plan.
You may be wondering why we're recommending bacon over chocolates this Valentine's Day when the former has generally had a bad reputation among the most health-conscious among us. It's known for being high in saturated fat and sodium, but is this enough reason for us to avoid bacon altogether? Knowing its place within the KetoCycle diet may surprise you!
Thousands of people have shifted to a keto diet in the past few years because of its growing popularity, but there's more to this trendy diet than what mainstream media tells us.
What Is The Keto diet?
If you've never heard of the Keto diet before, you've come to the right place. Basically - it is a diet that is low in carbohydrates and high in fat. If you are a lover of foods like bacon and ice cream, then you might find yourself enjoying this program.
By reducing your carb intake and replacing it with fatty food, your body will be in a metabolic state called ketosis. Your body burns high levels of fat and turns it into ketones in the liver.
This type of diet also lowers your blood sugar and insulin levels, shifting your body's metabolism away from the typical carbs but towards fat and ketones instead.
People are drawn to the keto diet because it allows them to attain a specific weight goal without too many food restrictions. This diet has also helped many people worldwide shed hundreds of pounds since shifting to this lifestyle, and some have even improved their medical conditions such as obesity and heart disease.
How Can A Low-Carb And High-Fat Diet Possibly Help You Lose Weight?
Just as many people are convinced about the Keto diet's health benefits, not everyone is a believer just yet.
At least 13 published scientific studies showcase how a keto diet is slightly more effective for long-term weight loss. A recent study found that those who followed a ketogenic diet for eight weeks lost almost five times their total body fat than those who followed a low-fat diet.
Weight loss is a concern that almost everyone can relate to. But the health risks become real for people who have underlying health conditions or for those who are nearing obesity. For more severe cases, weight loss is essential to improve your quality of life and even to prolong it.
The keto diet is easy to follow because you can lose weight without counting calories or tracking food intake - both of which can be added inconveniences to your everyday life. Losing excess fat can reduce risks for diabetes, heart disease, cancer, epilepsy, seizures, polycystic ovary syndrome (PCOS), and many more.
How Can You Get Started On A Keto Diet?
KetoCycle offers personalized keto meal plans that will help you achieve your health goals. They have hundreds of healthy and delicious recipes based on your food preferences - all of which are planned out beforehand and certified 100% keto-safe.
By signing up with KetoCycle, you will receive a weekly menu that's catered to your needs. It comes with a shopping list that contains everything necessary for your recipes for the week, so there is no need to scout for meal plans or take forever at the grocery store. This way, you will spend less time planning and instead focus on eating the right and healthy food from the comfort of your home.
Everyone's bodies and health conditions are different. So the KetoCycle meal plan is made according to each client's food preferences, individual characteristics, physical activity level, and most importantly, their medical background. As with any diet, we recommend consulting with your doctor or nutritionist before starting.
They also have a progress tracker and calendar where you can easily monitor and adjust your diet on their user-friendly platform. With your daily logs, you can identify trends in your weight loss journey related to ketogenic meals and your workouts. KetoCycle offers personalized workout plans that you can tweak depending on location and time. You don't even need to have a gym membership because their workouts are customized to fit your lifestyle - you can do them anywhere, anytime!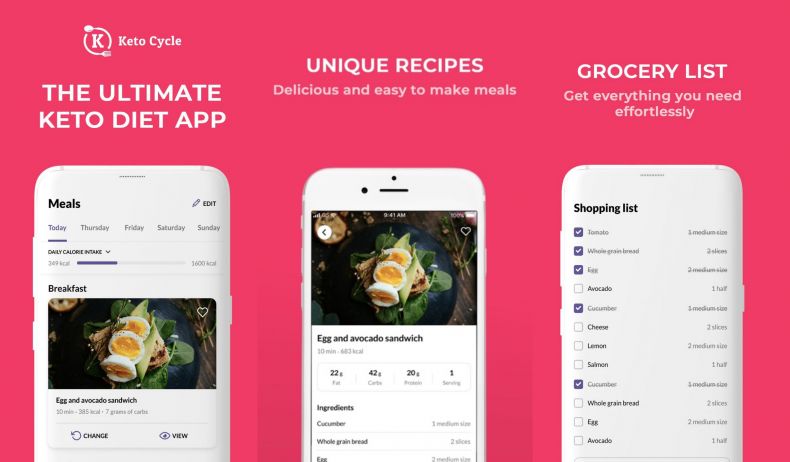 What Are The KetoCycle Meals Like?
If you love fatty foods like bacon, you will not be disappointed with the KetoCycle meal recipes. Common ingredients include eggs, avocados, chickpeas, butter, a little bread, and some vegetables and spices. You surely won't miss out on eating good food because these recipes are guaranteed delicious - it won't even feel like a diet at all!
KetoCycle will guide you in achieving positive results safely so you can reap the benefits of the keto diet - weight loss, reduced blood pressure, slower aging, better sleep, and mood, and even increased energy!
There's no need to restrict your intake of crispy joy strips this Valentine's Day. Make it part of your love language, and do it healthily - with KetoCycle.