Sponsored Article
Why "Catching up" on Sleep Doesn't Really Work, and How Wearable Tech Could Help
You Could Reduce Stress and Sleep Better With This Wearable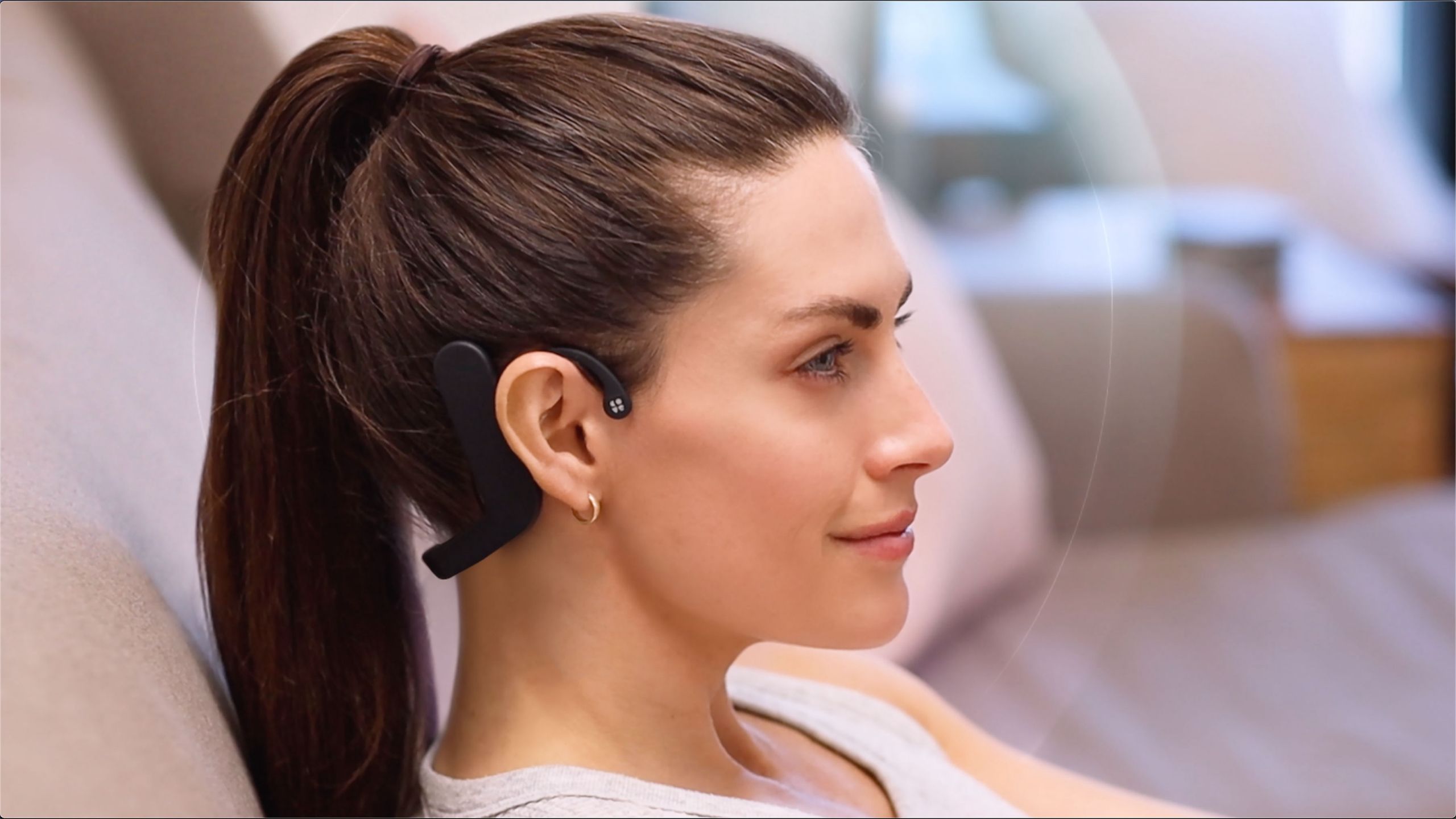 The summer vacation brings many of us an opportunity for rest and relaxation following a stressful year. While there's much to be said for some time off, sleep experts suggest that cramming all your R&R into one week may not be the best approach.
The American Psychological Association has found that, while vacation can genuinely improve your mental health, these benefits tend to wear off after a few days. According to the Sleep Foundation, sleeping in on the weekend can't make up for lost sleep. Each new day your body and mind need rest to heal and recharge, which is why we can't ever truly "catch up" on lost sleep.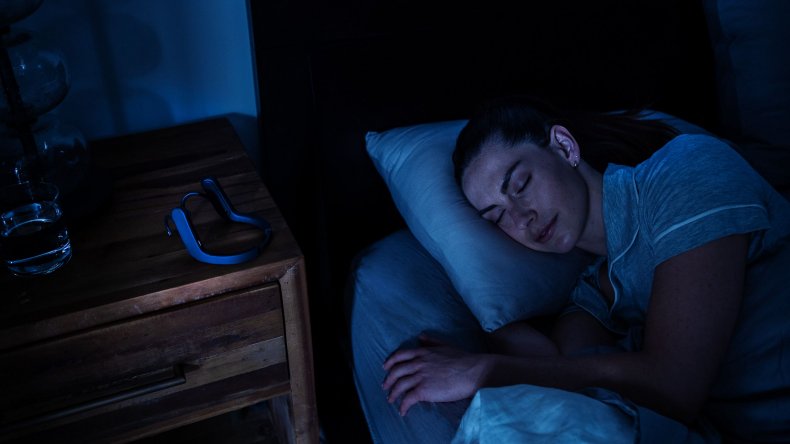 Indeed, good mental health is not something you can find on a beach. Rather, it's something you work toward through daily habits that help you manage stress and promote good sleep. To this end, some people turn to wearables that help them track key body metrics—heart rate, sleep, calories burned, or steps taken. While this information can be valuable, such devices don't typically do anything to actually change these metrics. A new wearable, however, aims to raise the bar.
Cove, by Feelmore Labs, may be able to provide what many vacation-goers seek: meaningful stress relief and a good night's rest that's sustainable for the long term. The company describes its product as a science-backed wearable that helps users stress less, sleep better, and feel better. This carries implications for your physical health as well, as better sleep gives your body a better chance to relax and recover each day.
What is Cove?
Cove is a new kind of wearable that, according to the company, goes beyond just tracking movement to actively improving how users feel. For that reason, they've dubbed the product a "feelable."
Francois Kress, co-founder and CEO of Feelmore Labs, the makers of Cove, had this to say: "Early on, we noticed that there was a gap in the consumer wearable industry for tools that provided relief for the stressful parts of life rather than simply tracking them. That is why we sought to create a device that effortlessly fits into people's everyday lives, improving their wellbeing but not interfering with daily routines."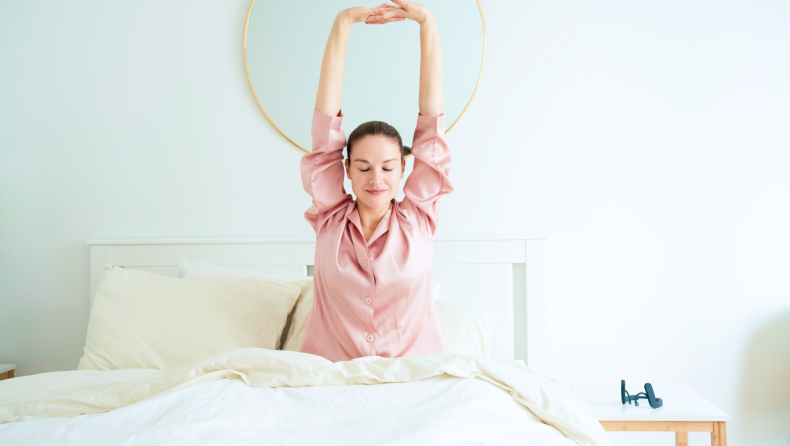 Over the last four years, the team behind Cove has worked with a total of 3,500 participants in clinical studies and exploratory research to validate their hypothesis that a vibrating device—if calibrated correctly—could possibly activate the brain's affective touch response. According to the company, their results show that Cove does just that. The company claims that their results indicate that Cove enhances activity in the insular cortex—a brain region that plays a key role in emotional wellbeing and is known to be involved in the affective touch response.
Dr. Leon Morales-Quezada, Associate Research Director with the Physical Medicine and Rehabilitation Department of the Harvard Medical School and scientific advisor to Feelmore Labs shared: "While I've seen many companies introduce neurostimulation consumer products, only Feelmore Labs (the makers of Cove) has taken a purely scientific method to establish an evidence-based foundation to support its claims."
How and When to Use Cove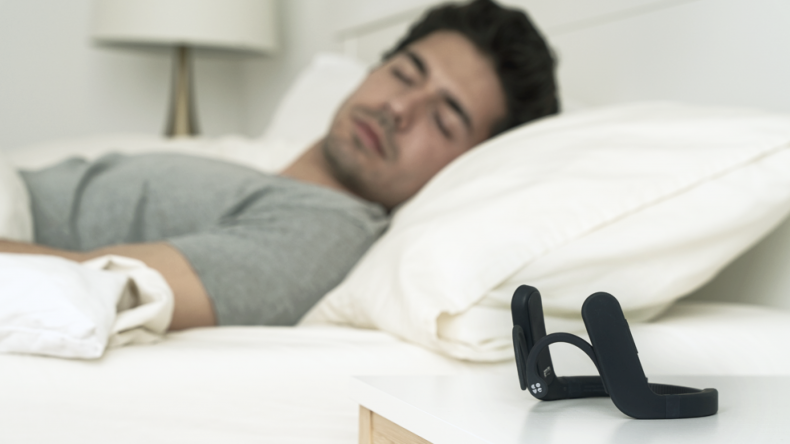 Worn just behind the ears, Cove works by delivering targeted vibrations directly to the skin.
The frequency and pattern of these vibrations are specially calibrated to induce feelings of comfort and calm by activating what is known as the "affective touch response." The term refers to a specific kind of soft, slow touch that induces relaxation. Confirming its role in social bonding, a 2017 study published by Scientific Reports suggests that affective touch promotes a sense of belonging and generally positive mood.
Each Cove session lasts just 20 minutes, and the company recommends that users complete two sessions per day for the best results. Though many users wear Cove around bedtime to prepare for a good night's rest, the device was not designed to be worn while sleeping. According to the company, each session gradually strengthens brain connections that contribute to mental wellbeing. Over time, this can lead to lower stress levels and significant improvements in sleep.
To help you stay on track, Cove has a helpful mobile app for iOS and Android devices. The app helps you set session reminders to form consistent habits and can be part of your daily self-care routine. The app also includes a "check in" feature that encourages users to log changes in their sleep and stress. This feature helps users track their progress and may contribute to improvements in wellness.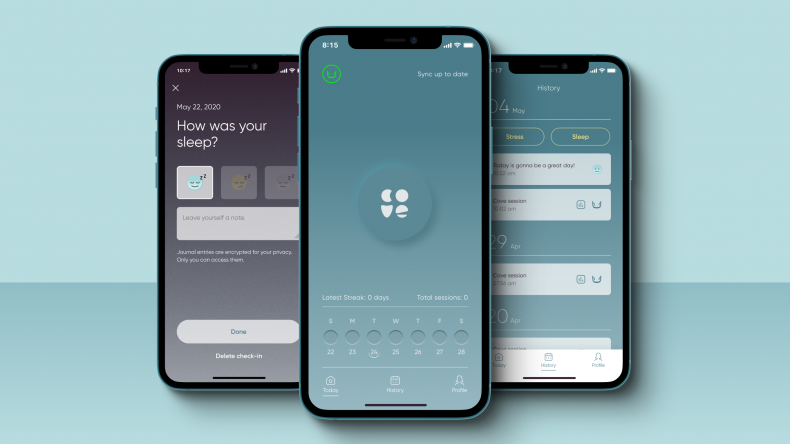 In the future, the Feelmore Labs team plans to release additional features that further enhance the user experience. Specifically, the company aims to use the device's heart rate sensor and accelerometer information to offer users feedback and tips on their overall wellness.
You can't solve all your stress and sleep problems with one vacation. That doesn't mean, however, that they can't be solved. Meaningful improvement in mental wellness starts with simple daily habits. Using Cove is a great example of a small step that could have big results.