Sponsored Article
Why Cruising Through Alaska's Misty Fjords Should Be on Top Your Post-pandemic Bucket List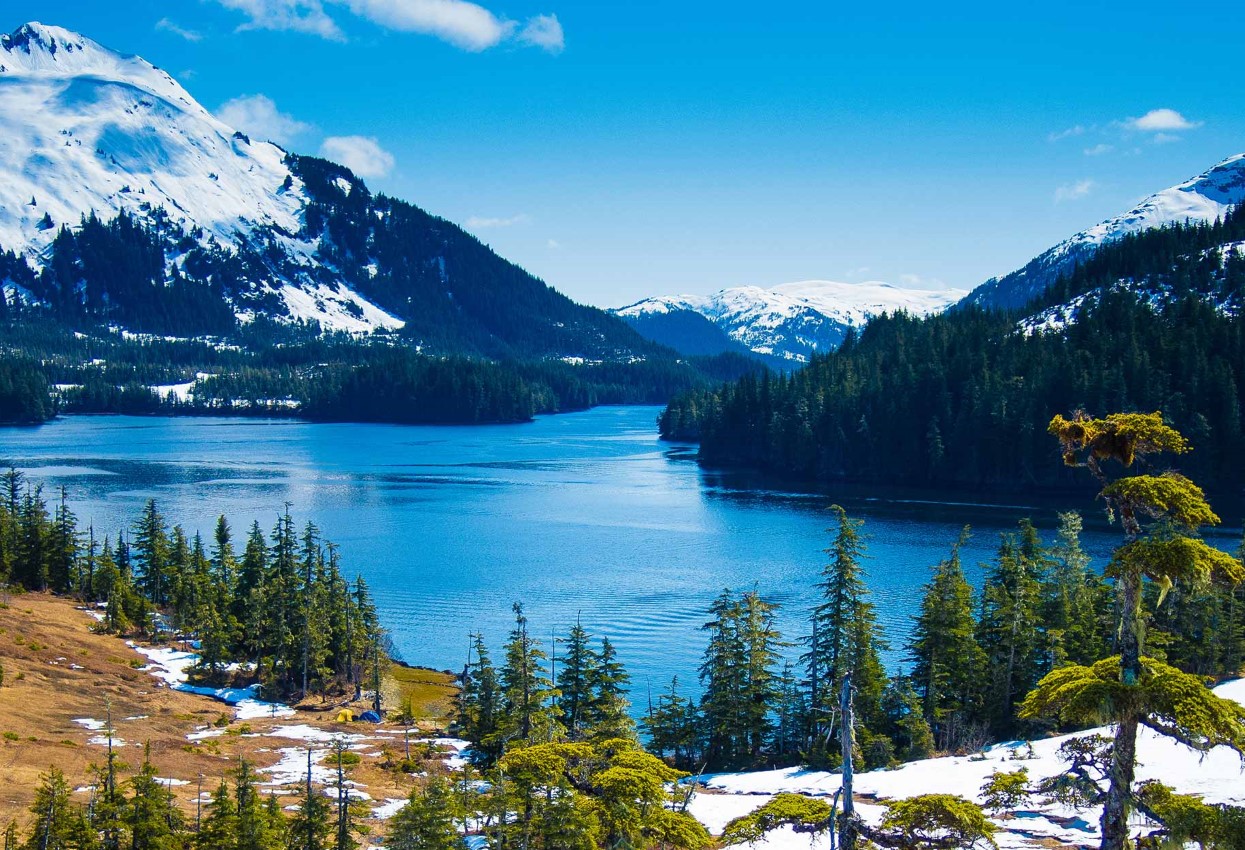 Alaska, "The Last Frontier" state, is a dreamy haven of idyllic beauty and tranquility, surrounded by snowcapped mountains and gleaming glaciers. Beyond this, Alaska boasts of lively communities, unique culture, and one of the last remaining intact temperate rainforests globally.
Sailing through Alaska's impressive icy bays, Misty Fjords, and experiencing its vast wilderness is a feast not just for your eyes but for all of all your senses. With Hurtigruten's Alaska Expeditions, you can enjoy a life-changing voyage through Alaska's untamed and unmatched beauty with experts leading the way.
Save up to 25% on 2021 and 2022 Alaska Cruising Expeditions with Hurtigruten Here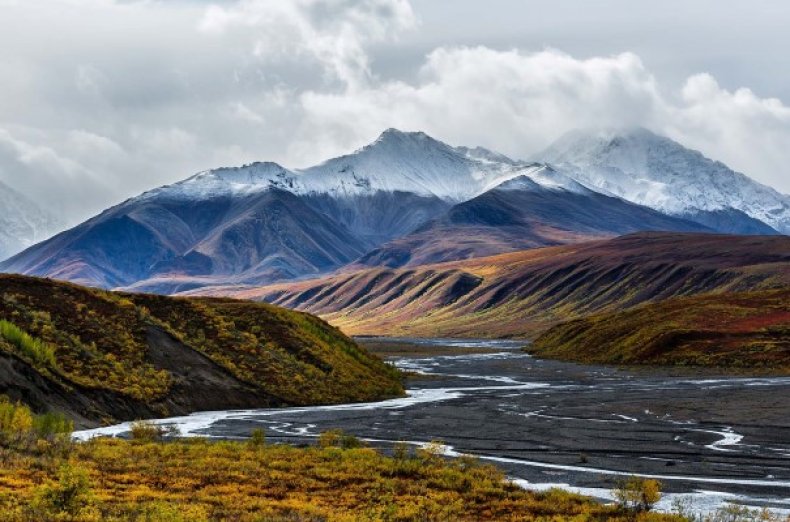 What to Expect onboard an Alaskan Cruise?
Alaska is a massive land with mountains and wilderness, but it is surprisingly accessible, especially when you sail. Hurtigruten offers two Alaskan Expeditions:
Alaska and British Columbia - Wilderness, Glaciers, and Culture (Northbound) 2022: A Northbound cruise that sails north from Vancouver through Canada's Inside Passage, the Misty Fjords, and ending with a train ride from Seward to Anchorage
Alaska and British Columbia - Wilderness, Glaciers, and Culture (Southbound) 2022: A Southbound cruise that sails south from Anchorage through the Gulf of Alaska to Vancouver.
In both expeditions, you will get plenty of opportunities to enjoy exciting on-land excursions. You can go kayaking, rush across the snow on a dog sled, explore quaint Alaskan fishing villages, go on wilderness exploration safaris, and more.
Here's a quick day by day breakdown of what you can expect when you book an Alaska and British Columbia - Wilderness, Glaciers, and Culture(Northbound) 2022 Hurtigruten Cruise.
Day 1: The Journey Begins
Your expedition will start at the vibrant Vancouver City, making your way towards Canada's Inside Passage. With a scenic mountain backdrop and bustling urban beaches, Vancouver is one of the world's most beautiful cities. You can book a pre-program to explore the waterfront parks, museums, and galleries in Vancouver as you wait to board the ship taking you on a journey of a lifetime.
Day 2: At Sea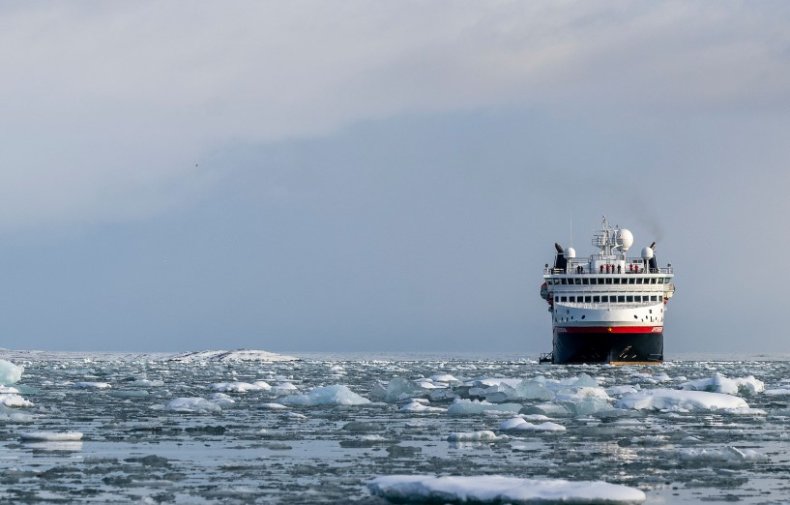 Surrounded by the ocean waters, you can sip on your favorite beverage while seated at the ship's deck and look out for orcas swimming nearby. The adventure cruise has an onboard Science Centre with fascinating lectures by the expert Hurtigruten Expedition Team. Take this time to get to know your fellow travelers who are taking this memorable journey with you.
Day 3: Through Misty Fjords
As you make your way to Misty Fjords, you will be able to see many dolphins, orcas, and whales swimming about in nearby waters. Misty Fjords National Monument has lush rainforests, granite cliffs, and waterfalls often covered with a misty fog, making it look like something out of a dream. Weather permitting, you will be able to join an expedition exploring the area in small boats or kayaks.
Day 4: The Soul of Alaska
Next, you will make your way to the very soul of Alaska—the historical town of Wrangell. It is one of the oldest communities in Alaska, with a history of over 8,000 years. There are many things to experience in this fascinating fishing town, including their famous anthropological sight, Petroglyph Beach. While here, you can see amazing rock carvings that are over 6,000 years old.
Day 5: Say Hi to Harbor Seals
As you sail through Tracy and Endicott Arm fjords' greenery, you will see harbor seals and mountain goats peacefully idling around. You will then make your way through intricate icebergs in the water and radiant glaciers glistening under the Alaskan sun.
Day 6: Meet the Sons of Norway
Petersburg, Alaska, is a thriving fishing village dubbed "Little Norway" due to its strong Norwegian heritage. The island community, known as Sons of Norway, make their living from the sea and will be happy to serve you a warm dish of delicious seafood. You can spend the day birding, sports fishing, or sightseeing.
Day 7: Reach the "end of the trail"
Your next stop will be Haines, Alaska. The native name for this village is Deishu, meaning "end of the trail." It has the largest concentration of bald eagles in the world. Haines is also known for Alaska's longest-running beer festival, which happens in May.
Day 8: Explore the Sprawling Wilderness
At William Henry Bay, you will head ashore on an expedition to see more wildlife up close, including bears and the adorable Sitka black-tailed deer. It is nestled against the Chilkat mountain range and is bustling with nature all year long. As dusk approaches on the horizon, you will pass through Point Adolphus, a world-renowned whale watching area.
Day 9: Experience a Beautiful Blend of Culture and History
Arrive at Sitka, a lively town rich with a beautiful blend of native Tlingit culture and Russian history. You will be able to enjoy the views of The Sisters Mountains and Mount Edgecumbe, a dormant volcano that towers over the little town and the wilderness beyond. Sitka offers fishing, hiking, abundant wildlife, and an unmatched history and culture other than the incredible views.
Day 10: Cruise through Tidal Glaciers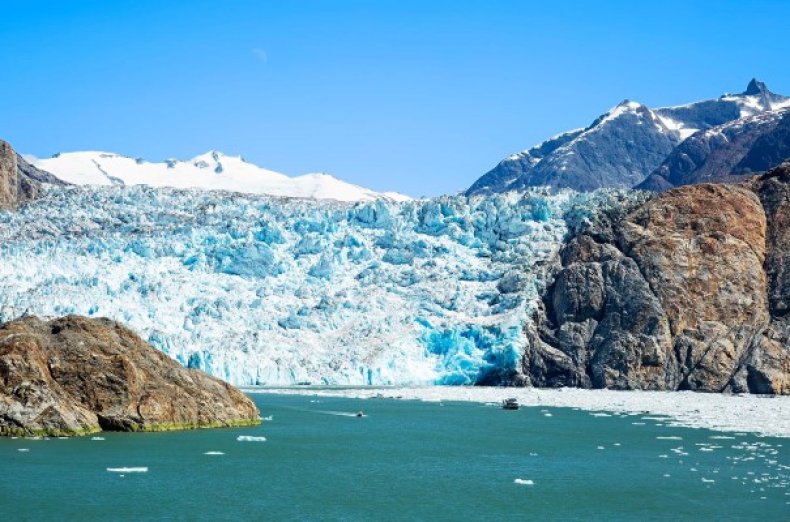 Your cruise will make its way to Tidal Glaciers at Icy Bay on Day 10. It is a stunning sight to behold, and you will be able to join an expedition to explore Guyot Glacier up close, depending on the day's weather. This spectacular scenery is a work of nature over centuries due to the retreats of three massive glaciers that feed ice into this bay.
Day 11: Alaska's Little Secret
You will then arrive at Cordova, Alaska's Little Secret—a beautiful fishing town surrounded by the greenery of forests accessible by a boat or a plane. Mountains and a temperate rain forest surround the town. The land boasts of rivers, lakes, and thriving wetlands, great for wildlife watching and many outdoor activities.
Day 12: Enter the Ivy League
Ivy League Glaciers, named after the famous Ivy League colleges, await you at College Fjord, with their snowcapped mountains glistening against the bright blue skies. You will be spending time at the foot of these glaciers, where you can see many harbor seals hauled out and resting on the ice floes. You may also opt to go small boat cruising through the ice floes.
Day 13: Disembark
As the journey comes to an end at Seward, you will be able to disembark the ship and explore more of the surrounding fishing villages and wilderness with bison, moose, elk, and eagles freely roaming around. Your epic journey will end with a scenic trip aboard the famous Alaska Railroad from Seward to Anchorage.
Day 14: Explore the "Big Apple of North" and Fly Home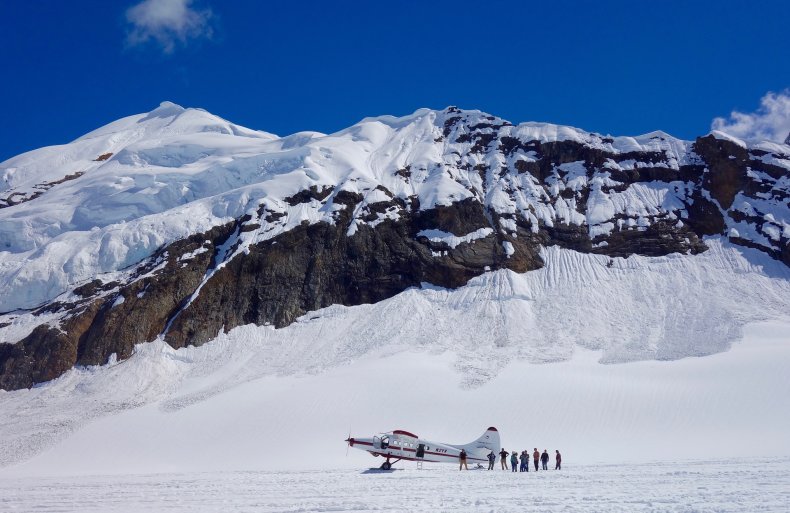 Anchorage, "Big Apple of the North," where you end your epic journey, also offers stunning views and plenty of activities. It is a great place to view glaciers, wildlife and learn about Alaska's colorful native culture, traditions, and lifestyles. If you are not yet ready to fly home, you can extend your stay with a post-program here.
The Alaska and British Columbia - Wilderness, Glaciers, and Culture(Southbound) 2022 cruise by Hurtigruten include the same sights and experiences, beginning the journey at Anchorage and sailing southbound to Vancouver.
Onboard Hurtigruten's hybrid explorer ships, there's plenty for you to do while making minimal impact on the environment: there's an infinity pool, a panoramic sauna, hot tubs, outdoor and indoor gyms, and an outdoor running track. All your meals and beverages are included in the packages, you get complimentary Wi-Fi, and as many cups of tea and coffee as you can drink.
After several months of staying at home, a cruise through Alaska's Misty Fjords will surely be a life-changing and memorable adventure for you and your loved ones.
Book Your 2021 / 2022 Alaskan Cruising Expeditions with Hurtigruten Save Up to 25% Now!