Sponsored Article
Why Investing in Gold Can Be a Golden Opportunity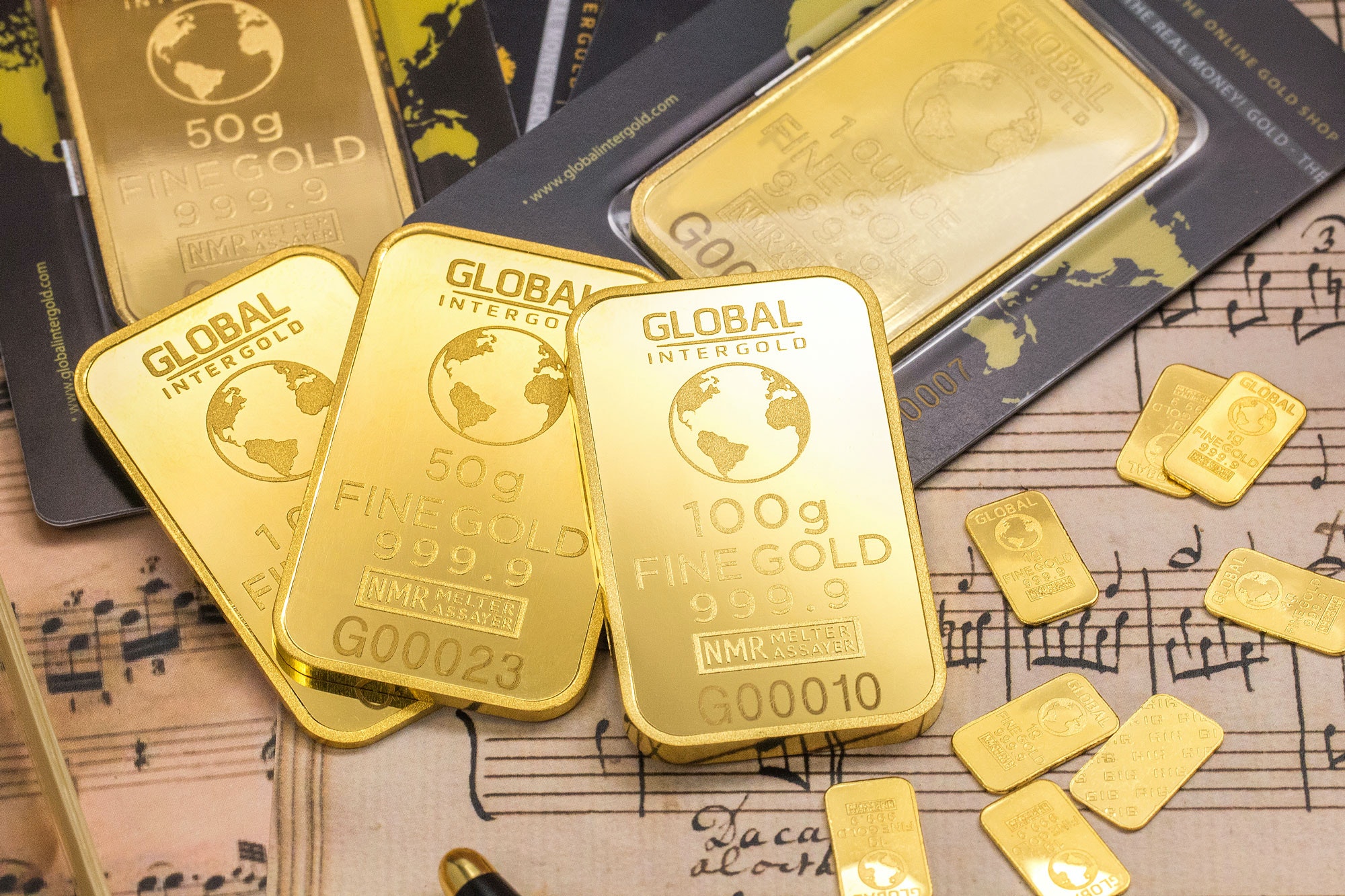 True - not everything that glitters is gold, but the fact that it is one of the most valuable and expensive metals in the world is undeniable.
Its popularity and great value to ancient history is evident from the fact that gold was first used in coins and currency in 700 BC when merchants during the Lydian empire produced the first batch of coins.
Exploratory studies of the Mahd Adh Dhahab (translated as Cradle of Gold) mine in Saudi Arabia also revealed that gold, together with silver and copper, dating back to the reign of King Solomon in 961-922 BC, were also discovered in the area. Gold was also used abundantly in Egyptian tombs and temples dating back to over 5,000 years ago, including the tomb of the celebrated pharaoh Tutankhamun.
Since then, gold has been a lasting symbol of wealth, power, and opulence. While it is not the rarest of metals, its versatility, purity, and above all, rarity, make it highly desirable up to this day. These qualities safeguard its price and value from the depreciating effects of inflation, and make it an ideal investment, especially as the value of gold appreciates when the value of the dollar plummets.
Just like any other investment opportunity, you must understand how investing in gold works so that you can completely understand if you can add it to your portfolio for stability. Here are some things for you to consider.
Gold and Gold Stocks are not the Same
Investing in gold doesn't necessarily mean investing in jewelry or stockpiling gold bars and bullions, although these could be feasible options as well. You may consider less complicated investment options instead, such as purchasing gold exchange-traded funds (ETFs) or mining stocks - and that is where the primary difference lies.
Investing in ETFs and mining stocks means that you own part of the companies engaged in the business of gold, not the physical commodity itself. As such, check if you will be comfortable with this type of arrangement versus having a tangible gold item in your possession.
Storage Is Key
Let's say that you prefer to invest in actual physical gold bars, which offer significant monetary value. Make sure to invest in gold bars that are at least 99.5% pure gold. These are engraved with the name of the manufacturer, weight, and purity.
Make sure to purchase gold bars from reputable sellers who will be willing to disclose all related costs concerning the sale, especially those residing abroad. While they can sell the gold bars at a lower price, you may end up paying more for seller charges and customs clearance fees, which depend on how much gold bars you have purchased.
Besides, purchasing actual gold also requires an additional must-have - storage. This could be in the form of a sturdy and fireproof safe, either at home or in your bank, or securing the services of a depository if you possess large quantities of gold.
Whichever option you choose, there will be some costs involved that you need to be aware of. In the case of storing your gold assets in a depository, fees can range from 1/3 of 1% to 1.25%, depending on the company, asset value, and length of storage.
Bullions Are Different From Coins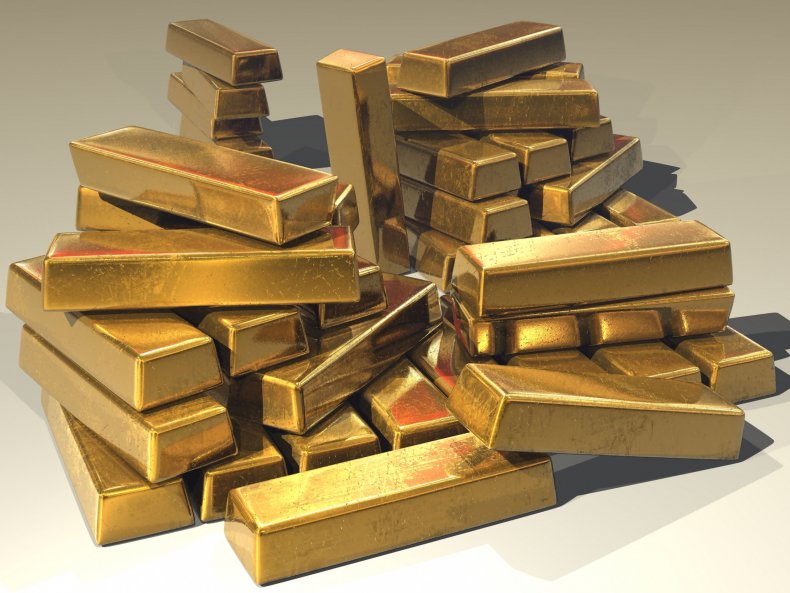 Gold is a stable and reliable investment. However, there are intrinsic differences between gold coins and gold bullions in terms of precious metal content and historical value.
Bullion coins are said to contain standard amounts of precious metals, as compared to historical coinage made with comparable gold and silver content. In fact, gold coins are regularly traded in the world of investment, especially European coins, as these either maintain or appreciate its value compared to other collectible coins.
One of the primary reasons why collectible coins are said to be more valuable is due to the drastic action that the US government took in the 1930s. President Franklin Roosevelt ordered all banks to be closed because of the Great Depression, seized all available gold bullions, and prohibited ownership of gold in any form.
As such, savvy investors are diversifying their respective portfolios with the purchase of the historical coinage, while at the same time, preventing any future government appropriation of such assets.
Physical Gold Assets Come With Taxes
It is important to note that the ownership and sale of physical gold, as well as other precious metals like palladium, platinum, and silver, come with tax implications known as capital gains tax. According to the Internal Revenue Service (IRS), capital gains tax needs to be paid when there is ownership of the above-mentioned assets for more than a year, and if any of these holdings were sold to another buyer.
The capital gains tax on long-term gold assets will be equal to your marginal tax rate, with a maximum of 28%. Gains on short-term gold assets, on the other hand, will be taxed at normal income rates.
Beware of Gold-Related Scams
Because of its asset and resale value, as well as its seeming immunity to inflation, gold typically comes with quite a sizable price tag. As such, several unscrupulous gold sellers prey on investors looking for gold assets and certificates being sold at a friendlier price.
Before pushing through with any gold purchase, make sure to do your due diligence and vet the credentials of the broker. In the case of gold certificates, the evidence of ownership lies in the veracity of the document, as you cannot see nor hold the actual asset. Having said that, there is a possibility that these certificates could be counterfeit or that several buyers own the same set of certificates.
Choose to work with legitimate and top-rated gold traders instead to safeguard your investments. It may not come with a discount but you do get peace of mind that the transaction is completely legitimate.
Gold Isn't Stable at all Times
Apart from its value, one of the top reasons why gold is viewed as a good investment is that it can supposedly withstand any market volatilities or downturns. While that may be true at times, gold is just like any other investment wherein perform or behave as expected - it can also depreciate. View gold as you would mutual funds or insurance with stability - the longer you keep at it, the more substantial its value becomes.
Get Vaulted
If you want to purchase 99.99% pure gold, you can do so through a mobile web application called Vaulted, which lets you buy bars or portions of 99.99% pure gold and even delivers it to your home.
Founded by International Collectors Associates LLC and McAlvany Financial Group, Vaulted was designed to help investors create their own path towards financial security and success through gold investments while providing helpful guidance from its coterie of advisors that are all experienced in handling precious metals portfolios.
The Vaulted mobile application can allow you to invest in 99.99% pure gold bars manufactured by the Royal Canadian Mint, an ISO 9001:2000 certified gold refinery. These gold bars are insured against theft, damage, and all forms of related losses, assuring its buyers that their investments are as good as gold. Vaulted also maintains close coordination with its buyers to ensure the safe transit and delivery of gold bars through a designated logistics company that comes with shipping fees.
Creating a Vaulted account takes less than a minute, and will require you to enter personal information, as well as relevant bank details to facilitate any purchases to be made. Vaulted assures that its users' personal and investment information is kept secure, with its fully encrypted data storage, multi-location backups, and strict data access procedures.
When you buy gold from Vaulted, you pay a fee of 1.8% as commission and also an annual fee of 0.4% of assets under management. Usually, the average commission for brokers ranges between 5-6%.
Aside from the purchase of gold bars, the app lets you sell gold assets effortlessly, without having to think of holdovers and waiting periods. Users can sell anytime during the operating hours of the New York Stock Exchange.
American economist and professor Benjamin Graham once said, "Successful investing is about managing risk, not avoiding it." By doing your research on how to maximize your gold investments, and working with upstanding partners like Vaulted, you can be well on your way to building a handsome and stable portfolio.
The contents of this article is for informational purposes only and does not constitute financial or investment advice. It's important to perform your own research and consider seeking advice from an independent financial professional before making any investment decisions.