Sponsored Article
Why This 100% Squalane Oil Is The Most Versatile Product Your Skincare Routine Is Missing
Biossance's 100% Squalane Oil Works On All Skin Types, From Dry To Sensitive, Oily, And Acne-Prone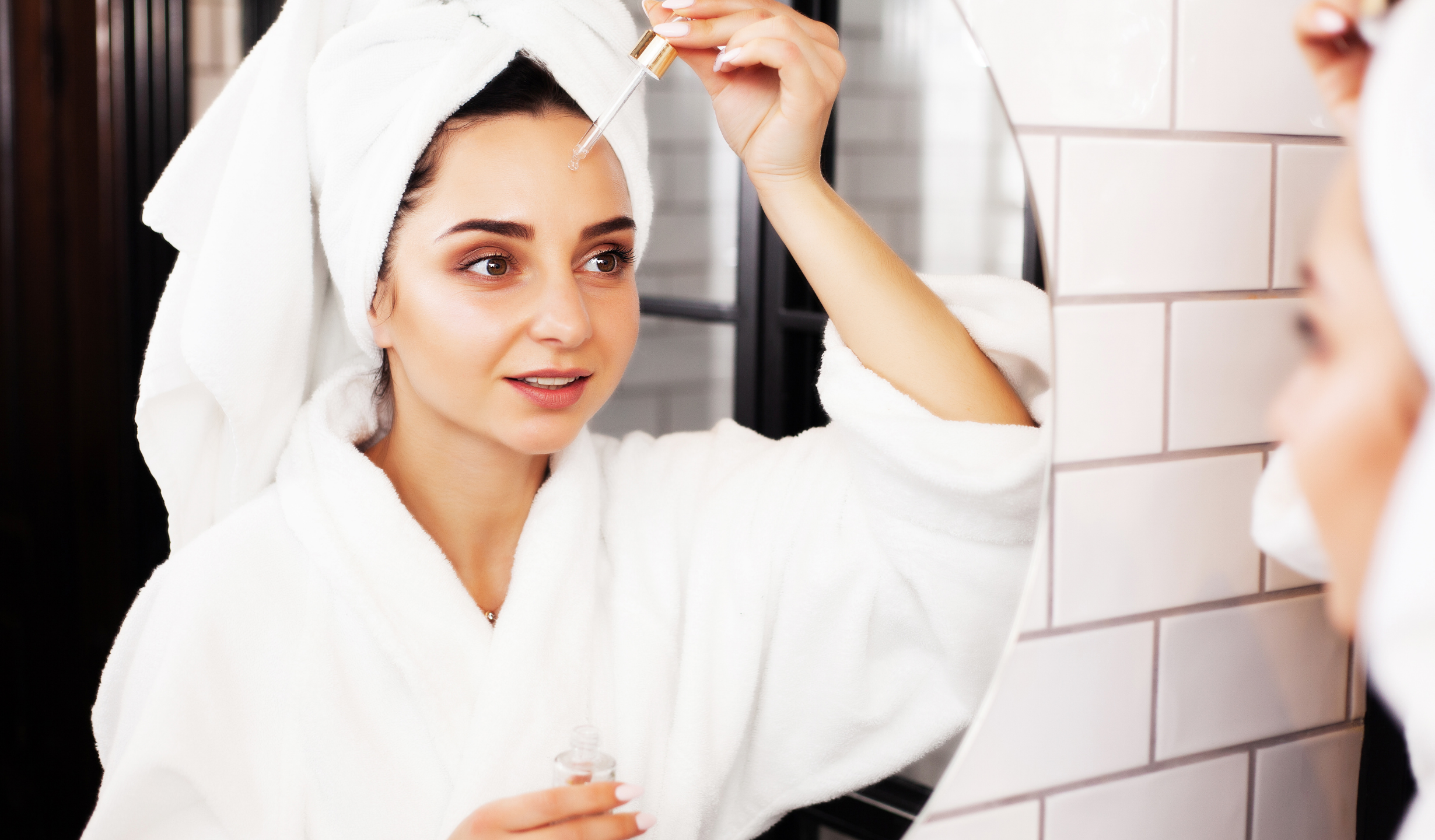 Squalane Oil has been taking the skincare world by storm as of late. Almost everyone seems to be lathering their body with this oil, but what exactly is it? Products like Biossance's 100% Squalane tout benefits like moisturizing the skin and managing acne, as well as antioxidant properties, leaving it feeling silky smooth.
Keep reading if you want to learn more about this miracle ingredient, what the difference is between squalane and squalene, along with its benefits, and how to add it seamlessly into your daily routine.
Is It Squalene Or Squalane?
First things first, let's talk about the elephant in the room.
Yes, there's actually a difference between the two more than their spelling. Squalene with an "E" is a lipid produced organically by our skin cells, specifically by sebaceous glands. As you grow older - starting in your 30s - your body produces less and less of this natural moisturizer. This is why skincare companies have worked to find other sources for it, including animals and plants.
However, squalene with an "E" is highly unsustainable, having come from shark liver and olives in the past. Biossance has pioneered a revolutionary form of squalane by deriving it from sustainable sugarcane, which saves two million sharks a year and provides all the benefits of its environmentally-unfriendly counterpart.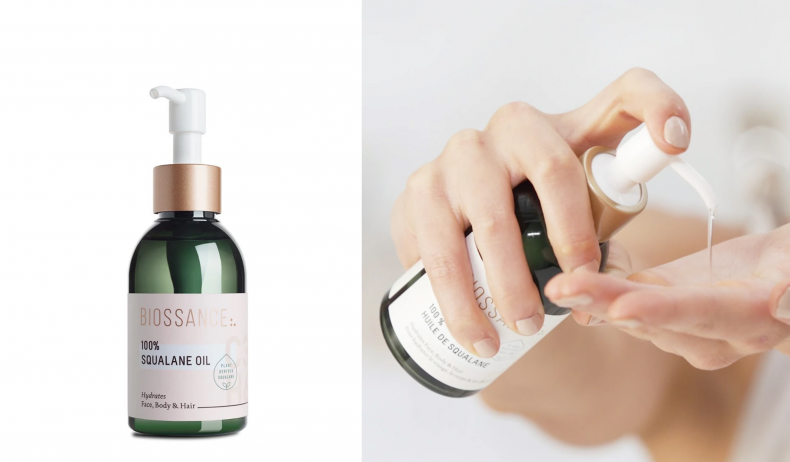 What Are The Benefits Of Squalane Oil?
Squalane with an "A," in its hydrogenated form, is bottled as serums, masks, oils, and creams to help rehydrate dry skin. It also benefits all skin types, from dry to sensitive, oily, and acne-prone. It repairs damaged skin and fights free radicals, which accelerate the aging process.
And to get you even more excited, here are some benefits of squalane (with an "A")!
It can moisturize your skin: Compared to other oils in the market, Biossance's 100% Squalane Oil will hydrate your skin and leave it soft and plump. This lightweight oil locks in moisture for your skin and has a non-greasy consistency.
It's non-irritating: Unlike other moisturizers, which are formulated with man-made chemicals, this plant-based oil has been clinically proven to be non-irritating. So if you have sensitive skin and are looking for a product that will hydrate it without any chance of irritation, 100% squalane oil could be what you're looking for!
It balances oil in your skin: squalane oil can help regulate unwanted and excess oil production without clogging your pores. If you have oily skin, adding this to your daily routine will leave you with balanced skin.
It prevents premature aging and even protects your skin from oxidative damage, often caused by free radicals and environmental stressors. Get rid of those wrinkles and unwanted dark pigments with squalane oil.
Squalane oil has numerous benefits, which is why adding this to your routine should be a no-brainer!
What'sThe Best Way To Use Squalane Oil?
Can't wait to get your hands on this? Here's how you can incorporate squalane oil into your daily skincare regimen. As mentioned earlier, it is friendly for all types of skin, but keep in mind that it would be best to check first with your dermatologist.
Wash the skin of any debris
Apply your other moisturizer (if applicable)
Massage a few pumps of Biossance Squalane Oil on your face
Finish off with sunscreen if you're planning to head out
Biossance's Squalane Oil can also be used on your body, hair, and even the beard for men. If you have dry hair, all you need to do is pump some between your hands and spread it through dry or wet hair. It will work wonders and add shine while taming away the split ends and frizz! The same goes for beards! It reaps the same moisturizing benefits for those who want to hydrate their beards, which usually dry during the winter season.
Many brands are trying to jump on the squalane bandwagon, but not all squalane products are created equally. Biossance's Squalane Oil is made using ethical and sustainably sourced Brazilian sugarcane. There are other companies that source squalane oil using shark's liver. But Biossance has created a powerful and weightless moisturizer that is shelf-stable, 100% earth-friendly, and reliable.
For only $32, you can instantly hydrate from head to toe with a 100mL bottle of Biossance's Squalane Oil. It is clinically proven to lock in essential moisture in our skin, leaving it soft and smooth. So what are you waiting for? This best seller is a fan favorite, with over 600 5-star reviews.
If you want to get rid of those fine lines and take back your youthful glow, grab a bottle now! When you purchase from the Biossance website, you can even get free shipping, so get to hydrating your skin now!