Sponsored Article
Why You Might Get Razor Bumps and How You Could Prevent Them
If You Suffer From Razor Bumps and Burns, Here Are Some Things You Could Do to Prevent Them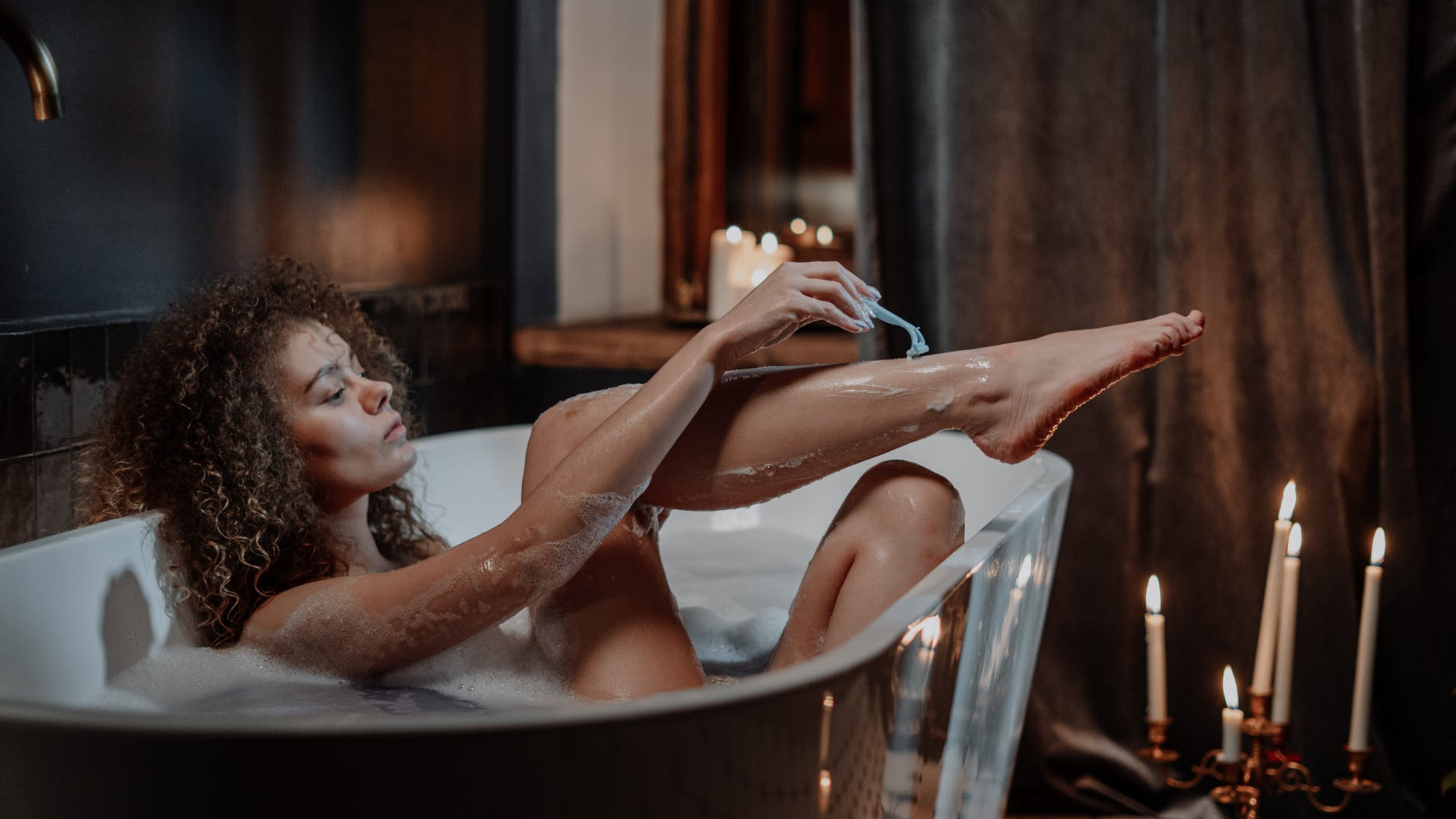 It's important to consult your doctors with any medical concerns, and before making any changes or adding supplements to your health plan.
From razor bumps and burns to itchy rashes and ingrown hair, your personal grooming practices might be leaving you with distressed, rather than smooth skin, wherever on your body you choose to shave.
Razor bumps are a type of skin irritation that sometimes occur after shaving, causing red bumps or rashes in the shaved area. They generally last for a few days while the skin heals. Ingrown hairs might appear like red or skin-toned pimples and often occur when the hair is cut and curls back into the skin or fails to break the skin.
No matter the cause, the irritation might leave you feeling uncomfortable and possibly insecure. If you, too, suffer from these razor-related issues, you're probably wondering what you could do to prevent them.
Why You Might Get Razor Bumps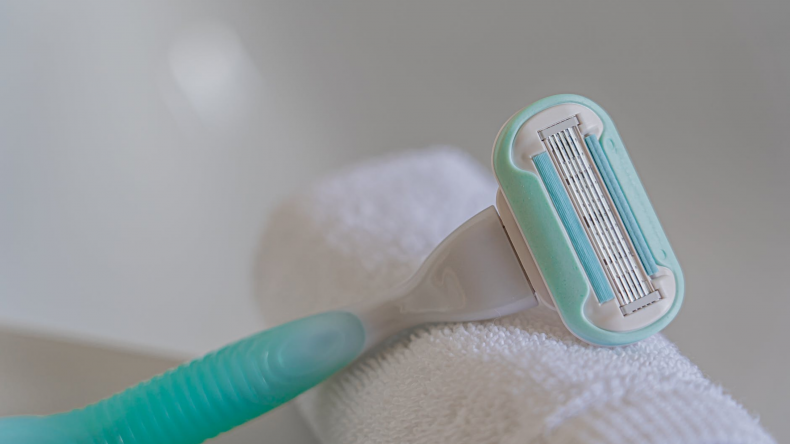 1. You Dry Shave
Dry shaving is when you shave without using water or shaving foam. That might cause irritation because of the friction and lack of protection between your skin and the blade. According to this guide from the University of Michigan Health System, you might want to make sure you wet your skin with warm water and mild soap first. This could help soften the skin and open the pores, making it easier to shave.
2. You Might Not Be Using Shaving Cream
Razor burn might often occur if you don't use shaving cream or gel. These products contain emollients, an ingredient in the moisturizer that hydrates your skin to keep it soft and smooth. When you shave, you're not just removing hair; you're also removing the top layer of your skin. These products moisturize your skin to help prevent it from becoming irritated and inflamed.
3. You Use a Dull Razor
Your razor should be able to guide smoothly over your skin. If it feels like it is pulling or rough, then it's probably time to replace your blade. Shaving with a dull razor could cause nicks and irritation.
4. You Might Need to Exfoliate
Exfoliating is important if you often get ingrown hairs. It could help reduce the layers of skin covering where the hairs are growing back. Examples of exfoliants include a gentle scrub or a cleanser containing glycolic or other alpha hydroxy acids.
5. You Might Be Shaving Too Close
If you have sensitive skin and are prone to irritation, you might want to shave in the same direction of your hair growth, not against the grain.
6. Your Hair Texture
According to Sai Demirovic, esthetician and co-founder of GLO Spa NY, individuals with naturally coarse hair and darker skin tones might deal with razor bumps more frequently. "Hair that naturally grows into a curl has a larger risk of getting trapped into the skin than a straight hair can," she says.
7. The Area You Shave
Along the same lines, Demirovic also explains that people tend to get razor bumps in the areas where the hair grows the thickest, such as the underarms, face, neck, and bikini area. She notes that thick hair coils could cause more irritation and oil production than thinner hair, which might cause inflammation and even cause infections.
8. Leaving Your Razor in the Shower
If you're doing most of your grooming in the shower, we understand it makes sense to leave your razor there. However, Dr. Lily Talakoub, a dermatologist with McLean Dermatology and Skincare Center, says this is a habit to break. Leaving your razor in your damp shower area could cause it to gather bacteria and mold, which might lead to infections and irritation.
What Could You Do to Treat Razor Bumps and Burn?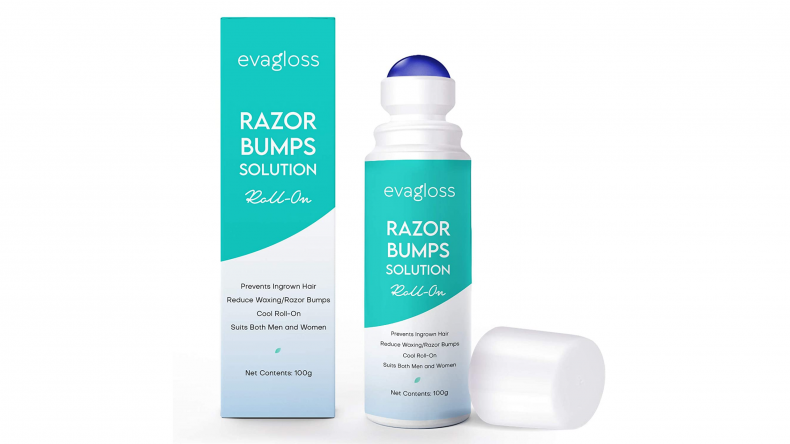 One way to prevent razor bumps and burns could be to avoid shaving the area where they commonly occur. However, if this isn't an option, you might want to look for a treatment to apply to the affected area.
The Evagloss Razor Bumps Solution is a post-shave repair serum for both men and women that might be able to help soothe your irritated skin. The roll-on bottle makes it easy to apply the serum to your neck, face, bikini line, or anywhere else you need it. It could also help distribute the solution evenly and quickly without dripping. When used daily after shaving, the serum could help reduce razor bumps, soothe irritated skin, cool down inflammation, and prevent future razor bumps. It might also lighten any discoloration or dark spots caused by ingrown hairs or burns.
Reviewer Aledra P. writes that she has medical conditions that cause hair growth on the side of her face and chin. She explains that when she first used the product, it dried white and made her skin peel a bit. But once the dead skin fell away, she was left with soft skin and no more razor bumps or ingrown hairs. She says she's looking forward to her skin healing and her dark spots fading gradually.
User O.C. Mack is a male from West Africa who explains that when his hair grows, the "texture could be so hard that it feels like tiny needles" growing back into his skin. He claims to have "tried probably 95 percent of all razor bump treatments known to man," but decided to also give Evagloss Razor Bumps Solution a try. He says he couldn't be "more pleased with the results after only two days of using it." He says that after one week of use, scars from years of razor bumps were clearing up and fading away.
Customer Kayla W. started to notice scarring from ingrown hairs after two years of consistent bikini waxes. She says she has been using the product twice daily for about a month and has "noticed fewer ingrowns and lightening in that area from [her] previous bikini wax[es] to [her] most recent one." She says she'll continue to use the Evagloss Razor Bumps Solution in the future.