Sponsored Article
Why Your First Home Should Be an Investment Property
Become a Homeowner and Grow Your Wealth With Monthly Rental Income
Some Americans, particularly millennials, tend to wait for decades before they buy a house. Since the median weekly salary for full-time U.S. workers is $989 as of April 2021, it may be difficult to save diligently for real estate, especially when high personal debt is part of the mix. If you buy a house late in life, you may end up carrying your mortgage debt into your retirement.
Buying Real Estate in the U.S.
Buying a house in the U.S. could be quite expensive, especially for Americans who only look at local listings or scout for homes in nearby towns. Apart from the high-capital entry to real estate, there's another reason why Americans, primarily millennials, might have a hard time becoming a homeowner in their 30s.
Until recently, buying out-of-state properties simply wasn't easy. Imagine how costly and time-consuming it might have been to look for an affordable house in Texas from your apartment in New York City 10 years ago. You would have had to go through several real estate agents, who may have charged high service fees (6 percent), travel multiple places for in-house inspections, and study the neighborhood to understand its long-term potential. Plus, add to that all of the paperwork involved.
Today, things are fortunately a little easier. Thanks to artificial-intelligence-powered fintech startups like Roofstock, it's now possible to view, study, and buy houses or portions of commercial real estate projects through Real Estate Investment Trusts (REITs) from the comfort of your home.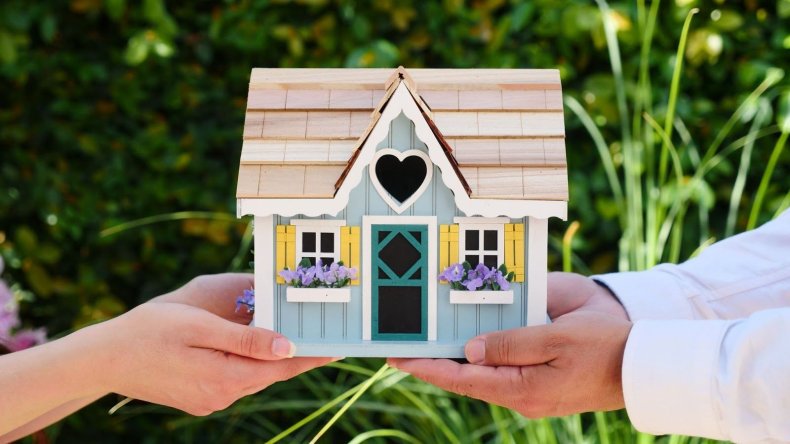 What Are REITs?
REITs are companies that own or operate income-generating properties, which you may invest in for as low as $500. Your money will then be diversified in carefully selected real estate properties, earning you cash from dividend payouts. REITs are mandated by the Internal Revenue Service to maintain a payout ratio of 90 percent. This means that 90 percent of their income will go to shareholders (you) in the form of dividends. Whereas, real estate startups like Roofstock allow you to purchase a house with tenants in place, creating passive income from monthly rents.
How the Idea of Real Estate Investing Is Changing
The real estate market has come out as a winner during the pandemic. It's expected to observe peak land appreciation in 2022, with the $4 trillion single-family rental space leading the way. Roofstock, which extensively focuses on single-family rentals, reported that 75 percent of its users are actually first-time real estate investors, with half of them being below 35 years old.
The company plays a crucial role in using AI to bring affordable listings from over 70 U.S. markets in one convenient online space. There, you may browse through properties as low as $54,000 that could generate a monthly rent of $725. If the area is of interest to you, you could choose to move in later in life, as well.
As the real estate market is being democratized, many millennials are looking at buying houses as an investment opportunity rather than as a place to live. Even before the pandemic, millennials preferred mobility and portability and were renting out their properties rather than living in them. The pandemic merely acted as a catalyst that skyrocketed the demand for single-family rentals as countless city dwellers downsized by moving to the suburbs to work and live with more space.
Apart from the fact that millennials generally want to enjoy life and may not want to struggle with the hidden costs and responsibilities that typically come with being a homeowner, having a consistent passive income would be another big incentive. As COVID-19 drained life savings for a lot of people, many Americans are searching for investment opportunities to build long-term wealth.
Is It Safe to Buy Real Estate Remotely?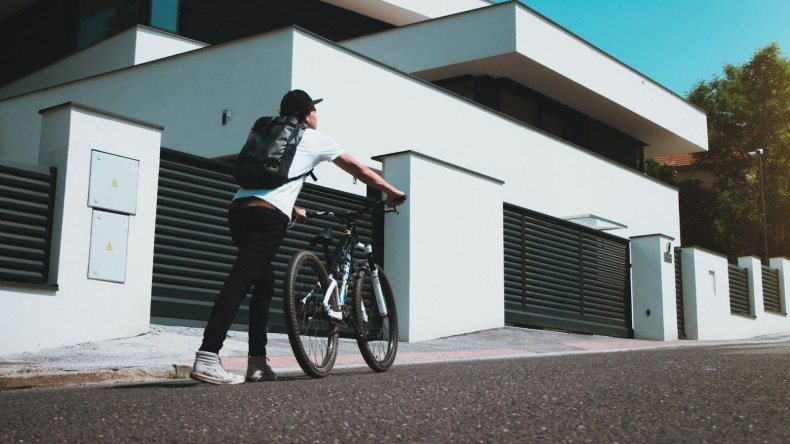 If you want to become a homeowner and add a consistent income stream to your paycheck but have a busy schedule and don't want to visit the property for repairs, owning a single-family rental might be a good option for you.
Roofstock understands that listing affordable housing may not be enough to make remote real estate deals possible. They know that some people do not want to have to worry about property maintenance. As such, when you close deals on its platform, you will get to choose from a range of vetted property managers who will take care of the property's day-to-day activities for you. They will also ensure that you always get paid on time.
The key to democratizing the real estate market is making each step of the way transparent, especially when you are buying houses remotely. Roofstock does this by providing detailed information on each listing on its platform. In an attempt to educate potential investors, each property comes with floor plans, inspection reports, land appreciation projections, nearby job opportunities, neighborhood ratings, and even 3D tours so you may get to know each property inside and out.
To ensure that you invest in a sturdy income-generating house, Roofstock also uses stringent checklists before including any property on its platform, so only around 15 percent of houses actually make it onto the site.
Despite striving to provide vetted and quality checked listings, there may still be cases wherein an investor ends up unhappy with their chosen property in the end. Roofstock offers a 30-day money-back guarantee, and it buys back the property from you if this happens.
If you're worried about your single-family rental going vacant and not making any passive income, you may rest easy knowing that there is a growing popularity among renters, so vacancies are actually on the decline. Additionally, Roofstock offers a lease-up guarantee that helps ensure you will get paid, even when a property goes vacant. The guarantee also states that if you buy an income-ready, vacant single-family rental, Roofstock will pay you 75 percent of the market rent until it is leased out. The guarantee will cover your rent for a maximum of 12 months.
Proprietary tech also allows Roofstock to keep its fees at 3 percent, which is half of what most real estate agents charge. With a good credit score, you may make a down payment of 20 percent, as well. Plus, Roofstock could help you connect with its banking partners to finance the remaining cost. So, for a $50,000 property, you will pay approximately $10,000 (20 percent) up front to buy the single-family rental and shell out $1,500 (3 percent) for service fees rather than the usual $3,000 (6 percent).
Thanks to its massive reach in rural regions with listings from over 70 U.S. markets, including Atlanta, Memphis, Jacksonville, and Indianapolis; Roofstock has quite an outreach in the real estate market.