Sponsored Article
Will Your Dog Be Safe From the New COVID Strains?
Human-to-animal transmissions of COVID-19 are not unheard of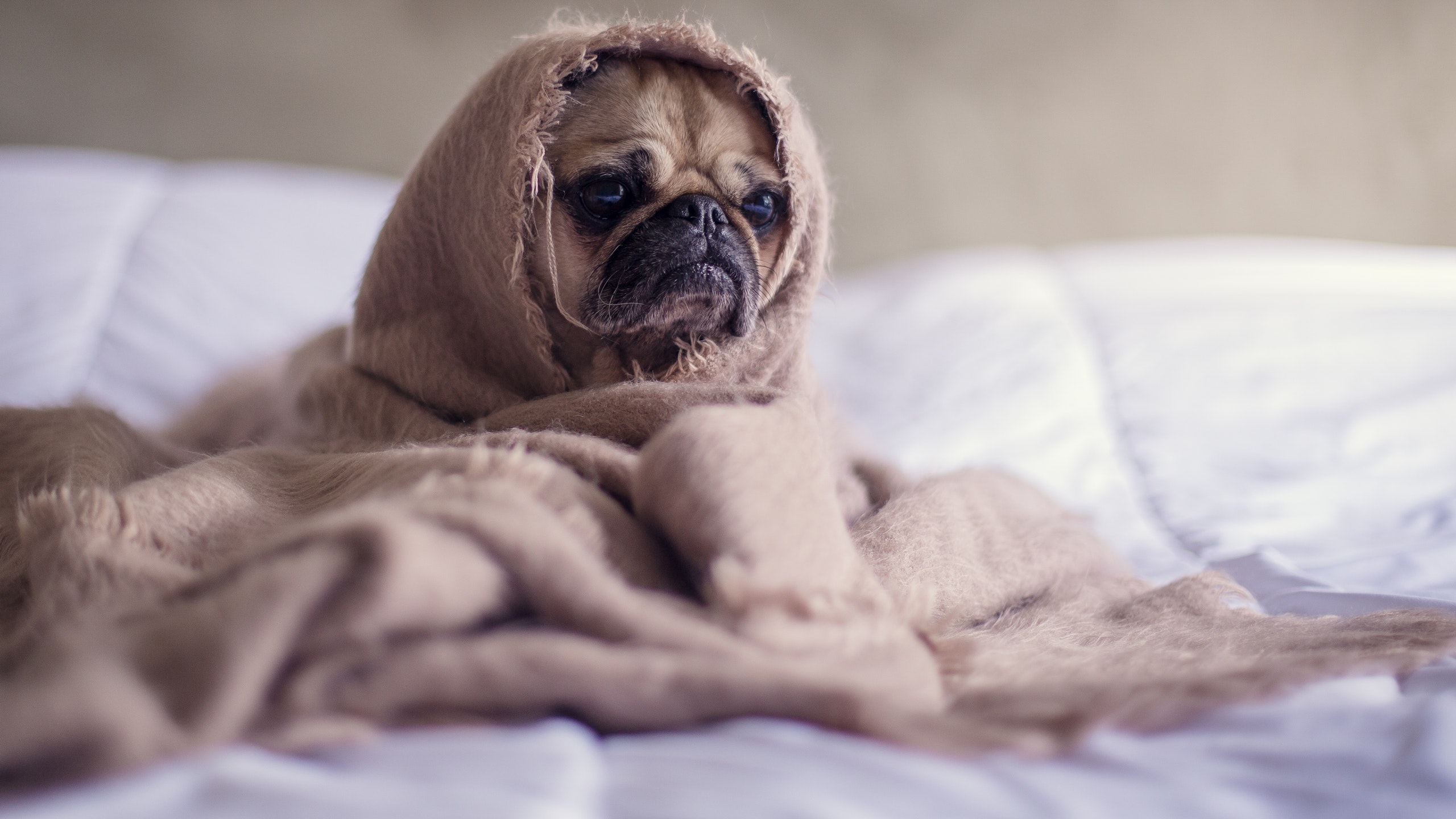 The contents of this article is for informational purposes only and does not constitute medical advice. It's important to consult with your medical providers and the CDC before making any medical decisions or changes to your or your pet's health plan, particularly with regard to COVID-19 and its variants.

As a type of coronavirus, COVID-19 is distinctly known for its crown-like spikes that surround its surface. These serve as the latching mechanism by which the virus infects healthy cells. These spikes are among the many factors that scientists are studying to identify how the virus mutates and infects the body.
Apparently, it's not just humans who can get the virus—your four-legged friend can get infected too! As the virus continues to spread worldwide, it has continued to evolve through several mutations, and it's through these mutations that scientists are discovering new variants of COVID-19.
The Latest COVID-19 Variants In The United States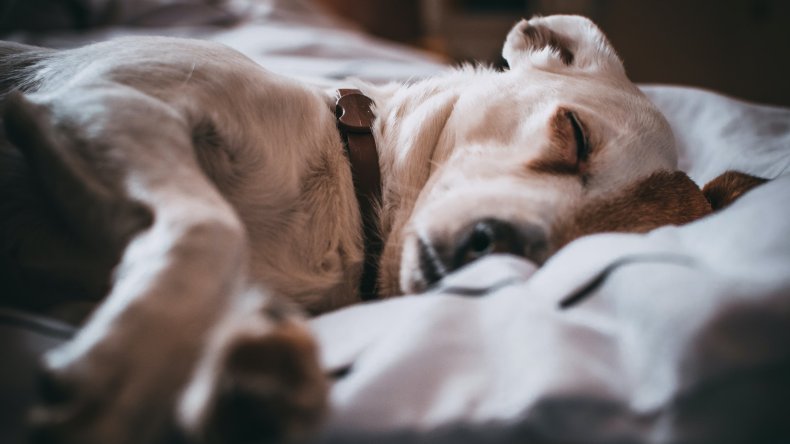 Viruses thrive due to their rate of transmission and because of their capability to mutate into new variants - often more infectious than the original strain. Variants happen over time and are a normal part of a virus's life cycle, and these changes are either short-lived or persistent.
Multiple variants of COVID-19 have emerged globally, even finding their way to the United States. At the time of writing, the three new variants of COVID-19 have been identified in the US.
United Kingdom
First detection in the US: December 2020
Countries infected at the time of writing: 94
After observing several mutations in Fall 2020, the United Kingdom identified a COVID-19 variant called B.1.1.7 and reported the new variation to have a higher transmission rate than other variants. Epidemiologists in the UK suspect that B.1.1.7 could increase the virus's mortality rate, however, more research is needed to confirm the claim.
South Africa
First detection in the US: January 2020
Countries infected at the time of writing: 46
In the opposite hemisphere, a South African variant B.1.351 was detected in October 2020. It shares similar mutations to that of the UK's B.1.1.7 variant, which spreads more easily and quickly, making it more contagious among humans.
Brazil
First detection in the US: January 2020
Countries infected at the time of writing: 21
In early January 2020, two airplane passengers traveling from Brazil were identified with a COVID-19 variant called P.1 when screened at an airport in Japan. What makes the Brazilian variant more troublesome is that its mutations could potentially make it difficult for antibodies to recognize it being a threat in the body.
California
First detection in the US: July 2020
While the California variant B.1.429 seemed to have first emerged in July 2020, it flew under the radar until a surge of cases following the holiday season made itself known in late December. While variant B.1.429 plays a significant role in the increasing cases of COVID-19 in the West Coast, no current evidence suggests that the California variant is more lethal or more contagious than other variants.
New COVID Variants VersusDogs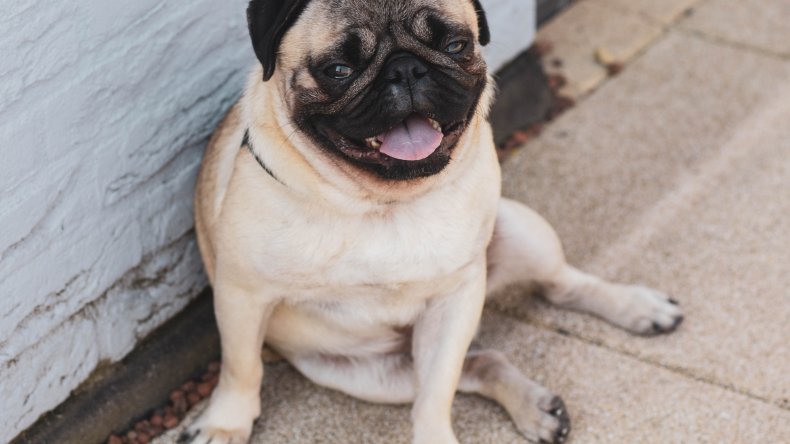 As you follow the proper mitigation procedures - physical distancing, wearing a face mask, washing your hands with soap and water, disinfecting with sanitizer whenever possible - it's important to consider the health of your four-legged companions at home, too.
Some animals around the world have tested positive for COVID-19, from domesticated cats and dogs to tigers, gorillas, and mink. However, instead of contracting the virus from infected objects, most of the animals were infected when they came into contact with people who tested positive for COVID-19. Pets that have contracted COVID-19 can show mild symptoms and often make a full recovery.
While there is still no new evidence of pets contracting the new COVID-19 variants, it may be safe to consider the possibility of human-to-animal transmissions, as proven by the original strain.
Some animals have the ability to spread the virus to other animals, some to other species, like mink-to-mink, ferret-to-ferret, or mink-to-cat. When it comes to dogs, data suggests that infected dogs don't spread the virus to other dogs as easily. Then again, it's important to consider the possibility.
A Vaccine For Domesticated Animals?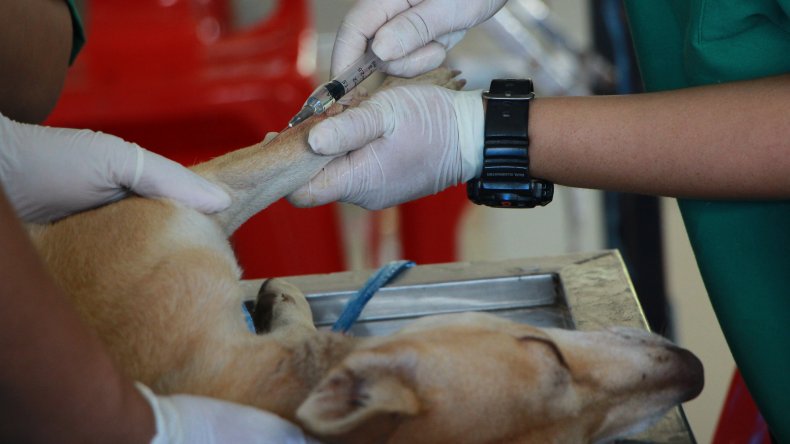 Though there are no cases of animal-to-human transmissions of COVID-19, there's a growing concern that animals, both wild and domesticated, can become reservoirs of the virus and pose a public health risk. This could potentially lead to a spillover event to humans in the future and even hasten the evolution of the virus, impeding the current positive efforts made to curb COVID-19 infections.
Due to this concern, some scientists are considering the development of a vaccine for animals, including your furry best friend, to prevent the reservoir theory, animal-to-human transmission, evolution of animal-specific strains, and any other COVID eventuality from manifesting.
Currently, the US Department of Agriculture (USDA) isn't currently prioritizing the approval of COVID-19 pet vaccine licenses. Meanwhile, pharmaceutical companies have the freedom to research and develop a COVID-19 pet vaccine, but they cannot sell or distribute these without a license.
Keep Your Pet Safe From COVID-19 Variants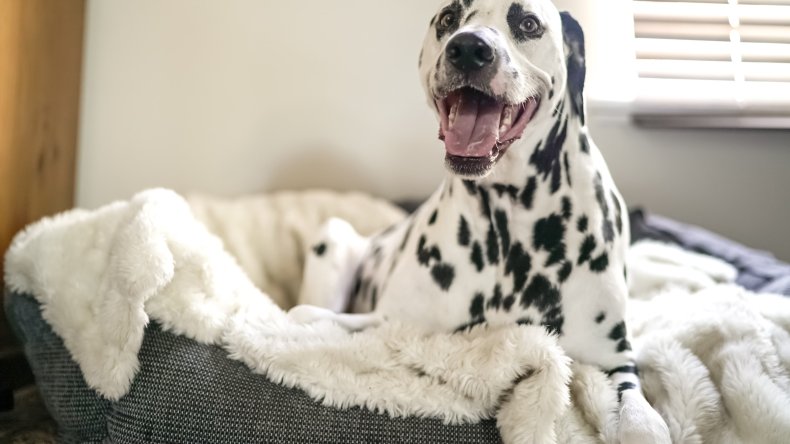 As a general rule, you should prevent your dog from interacting with other people while outside your home. No matter how fast their tail is wagging in anticipation to sniff new friends - quadrupeds and bipeds alike - it's for the benefit of your pet's health to keep walking instead of stopping for pets and belly rubs.
Should your pet show any mild symptoms of COVID-19, contact your dog's veterinary doctor and schedule an appointment to verify the infection. Upon receiving your pet's results, follow his or her doctor's orders, including purchasing prescribed medications and performing necessary infection control. This may seem taxing, but your dog deserves the best care, so make sure they are covered with a revolutionary, community-based pet care platform like Eusoh.
Instead of paying upfront for a premium as you would with traditional insurance, you only pay after you've received vet services, procedures, and treatments. Eusoh creates cost-sharing communities to pool the cost of pet care expenses. In addition to the $17 monthly subscription, you'll only pay a measly care contribution to cover your community's pet care needs - never exceeding $65.
What's more, you don't have to change your current vet doctor to an accredited provider, as you might do with regular pet insurance. Your pet may not enjoy their vet visits, but at least they won't have any new anxiety when visiting a new clinic. Plus, Eusoh also has far better pet coverage than standard insurance policies. Illness, prescription medications, preventive care, and regular checkups are just part of the coverage your pet will receive from Eusoh. Who knows, should there be a COVID-19 pet vaccine available for your little one, Eusoh could help you secure one for your dog!
For unforeseen accidents, infections, or illnesses, make sure your pet dog is covered with Eusoh. Register your pet with Eusoh today.