Sponsored Article
Winter Style: 17 Cozy Sweaters for the Holidays
Here is your ultimate closet guide for the holidays.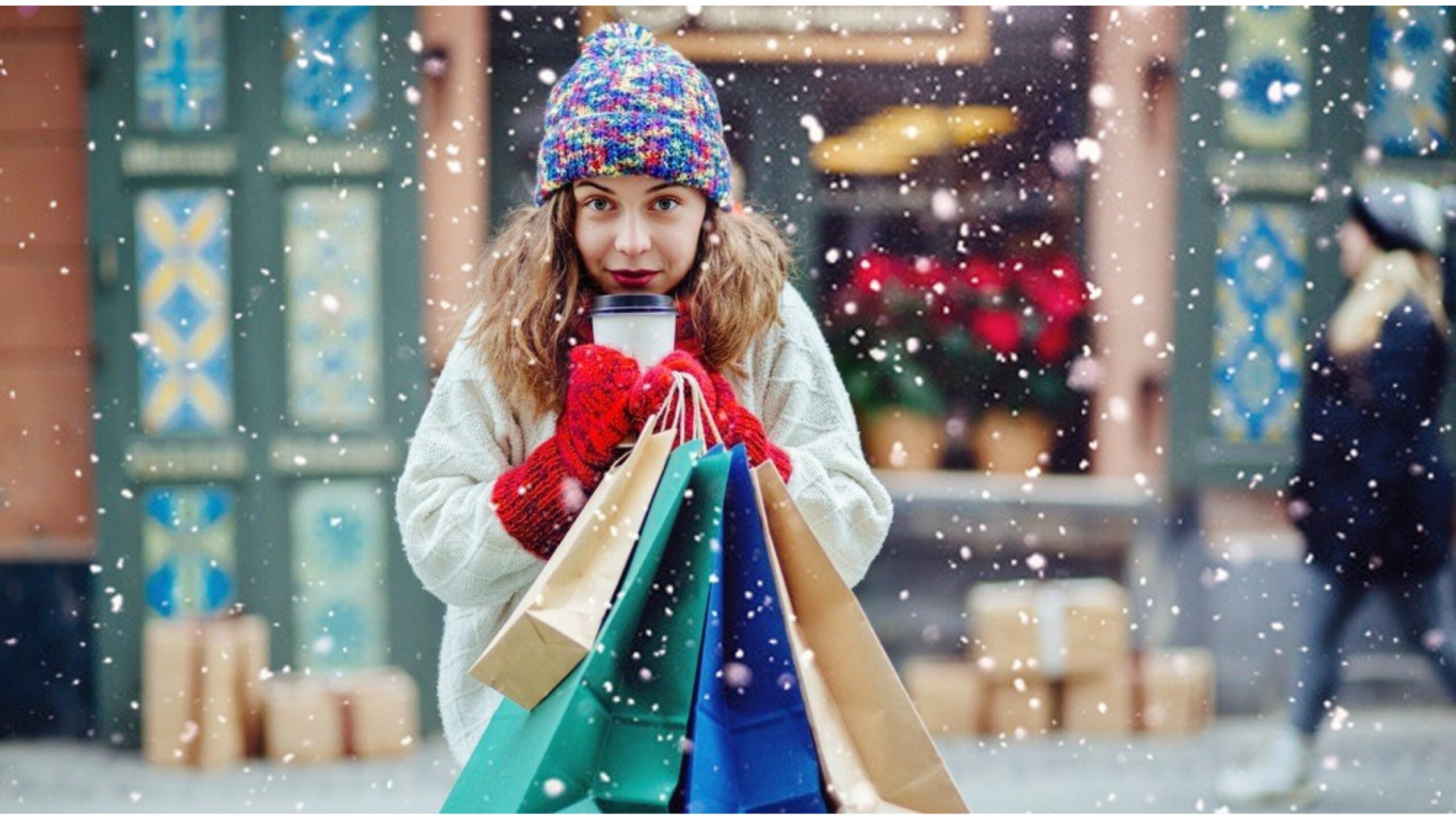 It's that time of the year again: the holiday season. The weather is colder, the breeze is blowing harder, and days are getting longer. It's also the perfect time to stock up on cute sweaters to tide you over the winter. Dressing for the holidays isn't about cute cocktail dresses and glamorous gowns; it's about getting comfy and cozy. Whether we're going to a Thanksgiving dinner, showing up at an office party, or just lounging around the house sipping hot cocoa, a nice sweater can be transformed to fit any occasion.
There is always a stack of activities to do during the holidays. You probably have a long to-do list that involves attending holiday parties, decorating homes, and finding the perfect gifts for your loved ones. Fear not, though, as Pink Queen offers a wide range of clothing perfect for all kinds of occasions this season.
With the pandemic ongoing, you can rest easy knowing that you don't even have to leave your home to choose the right outfits or gifts for the holidays anymore. Pink Queen can simply deliver them to you with speed and ease. Here, we've rounded up the best sweaters to wear at home and on the road for the -ber months.
Long Length Multiway Ginger Cardigan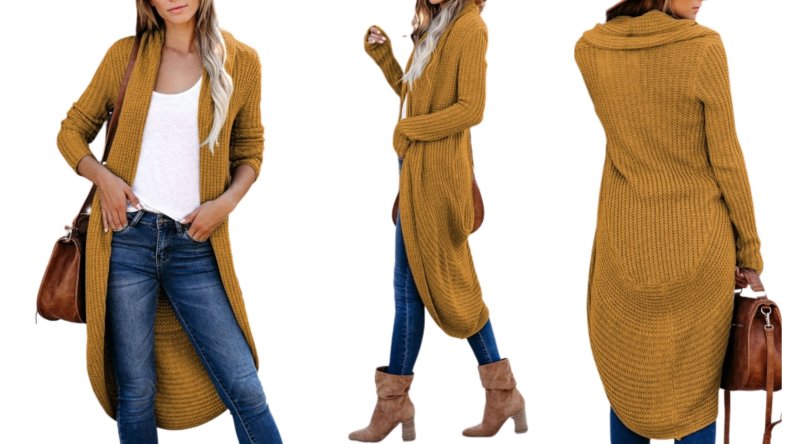 Rock your casual wear with this lovely Long Length Multiway Ginger Cardigan. This open front long style cardigan with long sleeves can literally be paired with anything in your wardrobe. It's a great choice for someone who loves all-around pieces of clothing.
Get this comfy cardigan in ginger or gray here.
Cowl Neck Long Lantern Sleeve Mini Sweater Dress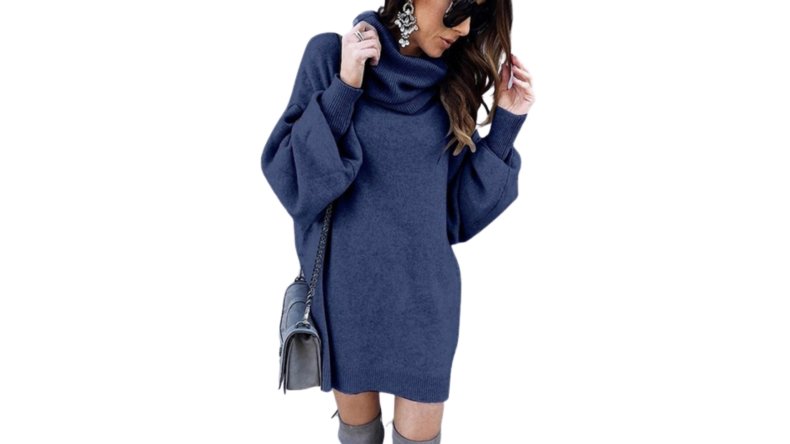 Here's a head-turning outfit that you can wear to the office during the colder season. Pair it with your favorite shades and you will never appear tired or lazy. In fact, you'll always look totally chic and cozy even if you're just sipping some coffee.
Get this chic and cozy sweater dress in five different colors here.
Leopard Print Knit Pullover Sweater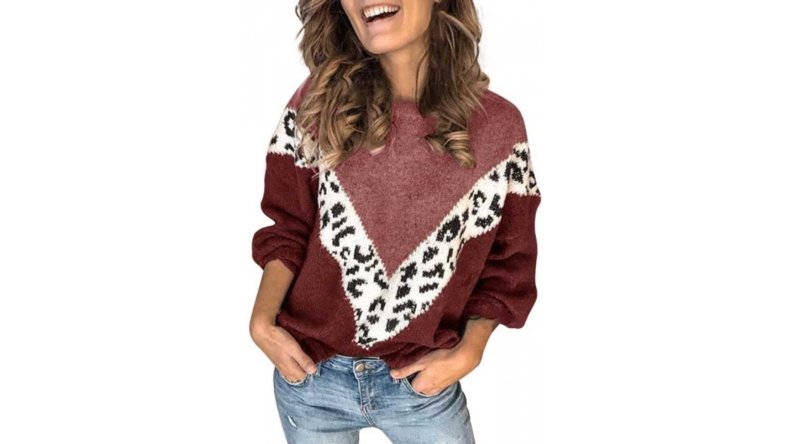 Who says animal prints are reserved for spring and summer? Get ready to show off your curves with this cute knit pullover sweater designed with a v shape leopard print in front. This can be worn on any occasion.
Choose from five different colors of this adorable animal print sweater here.
Open Front Striped Cardigan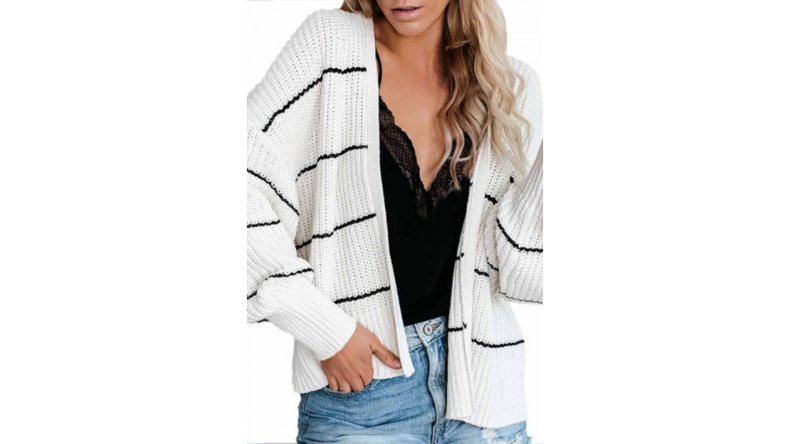 Crafted from comfy acrylic fabric, this striped pattern and drop-shoulder cardigan sets just the right holiday tone. The cropped bishop sleeve cardigan is so stylish, you can keep the rest of your look simple with some denim pants and you're good to go.
This cardigan comes in four different colors. Check them out here.
High Neck Long Sleeve Midi Dress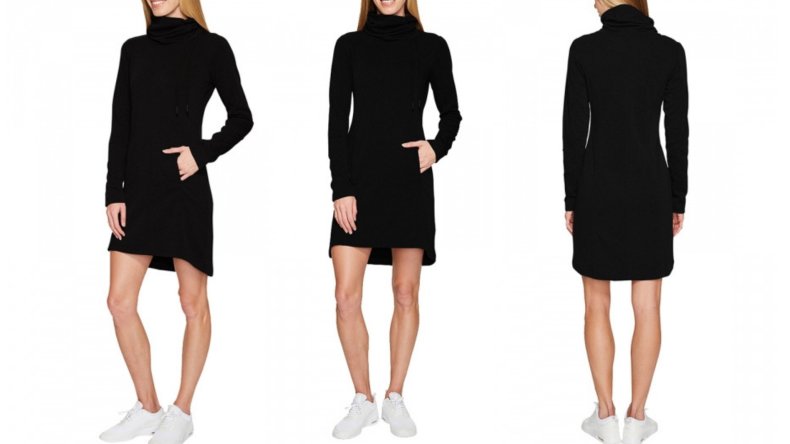 This midi dress should become a staple in every woman's wardrobe. This high neck long sleeve midi dress will hit the spot for both work and play. Complete your look with your comfiest sneakers or sandals for a stress-free day!
Get this stylish midi dress for only $12.99 here.
Casual Long Sleeve Boat Neck Sweater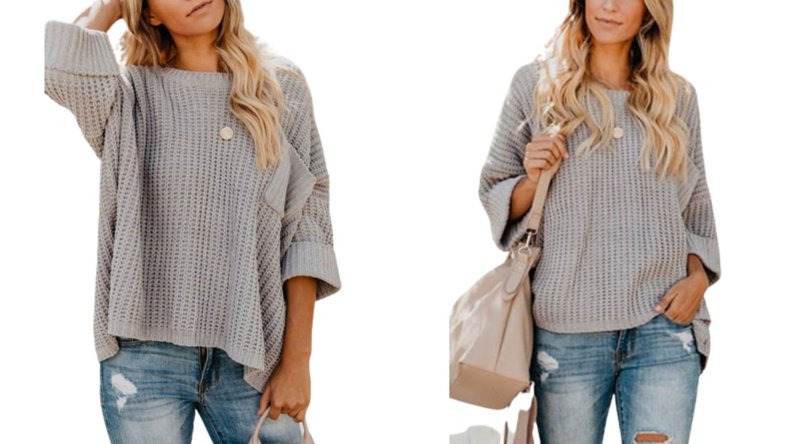 This casual solid sweater features a long sleeve and boat neck, longline silhouette, making it the perfect piece to layer over jeans, denim shorts, tights, or leggings. It'll look good as casual wear, streetwear, everyday wear, or even when worn on vacation, at a party, or at school.
Choose from three different colors for this comfy casual sweater here.
Sexy Long Sleeve Midi Dress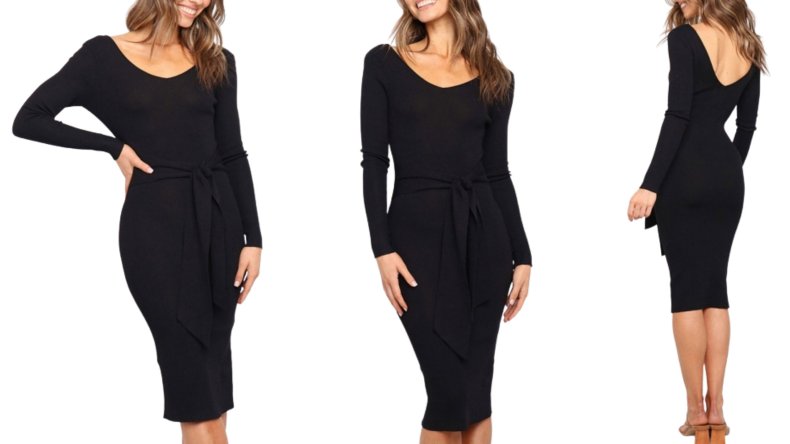 Getting ready for a party? This sexy midi dress will not let you down. The self-tie belt in front will flatter all of your curves while still remaining elegant and sophisticated, no matter what the occasion.
This sexy midi dress comes in three different colors. Check them out here.
Casual Knit Cardigan Sweater with Button Front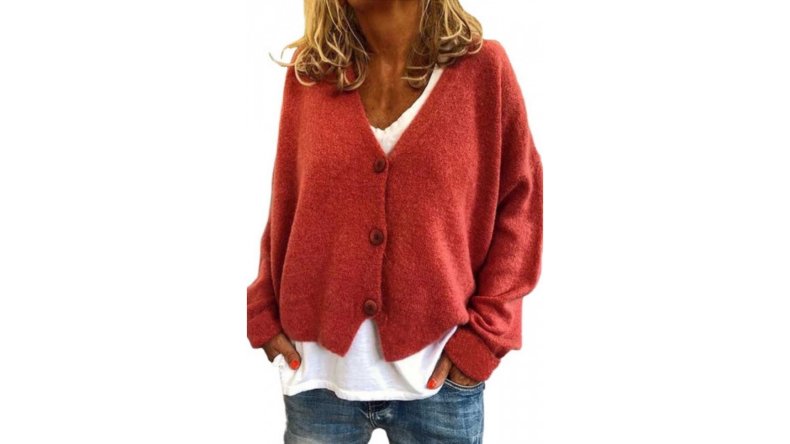 This cardigan sweater is a must-have for all sweater lovers. Lightweight and knitted, a cardigan like this is the perfect piece as it is so comfortable, you won't want to take it off. Keep the sweater in rotation during the holidays by layering it with a turtleneck or tee.
Lounge in style in this cozy cardigan sweater for only $18.99.
Crew Neck Drop Sleeve Striped Pullover Sweater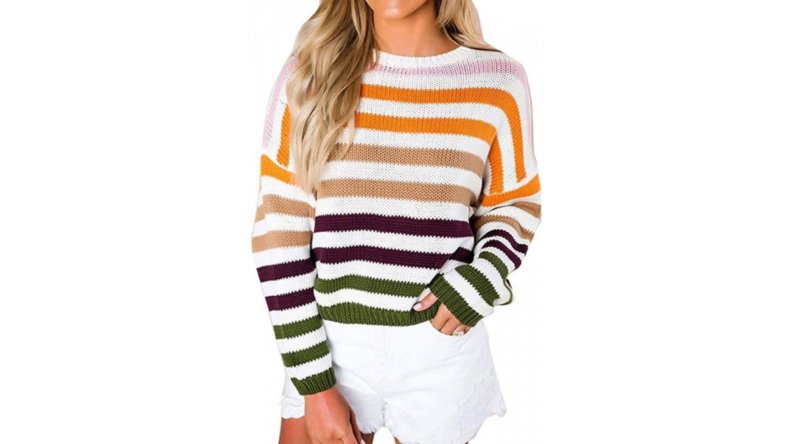 This sweater features a round neckline and long sleeve design. Dress this up with leggings and heels for a girls' night out, or keep your look casual with distressed denim and booties for a chic afternoon look. This sweater will definitely not disappoint.
This preppy striped sweater comes in four different colorways. Check them out here.
Crew Neck Carton Pattern Knit Sweater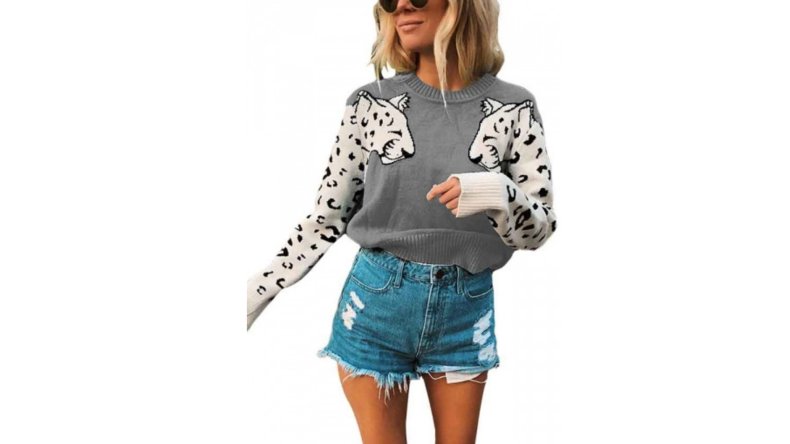 Stay cozy and comfy in this knit sweater. This "no-frill" sweater has a simple design with a nice neckline shaping the front. The fit is slightly oversized but its leopard print design adds a cuteness factor to it. You can match this with a mini skirt to look extra charming.
Show off your love for animals with this cute knit sweater.
Sexy V Neck Long Sleeve Casual Plain Sweater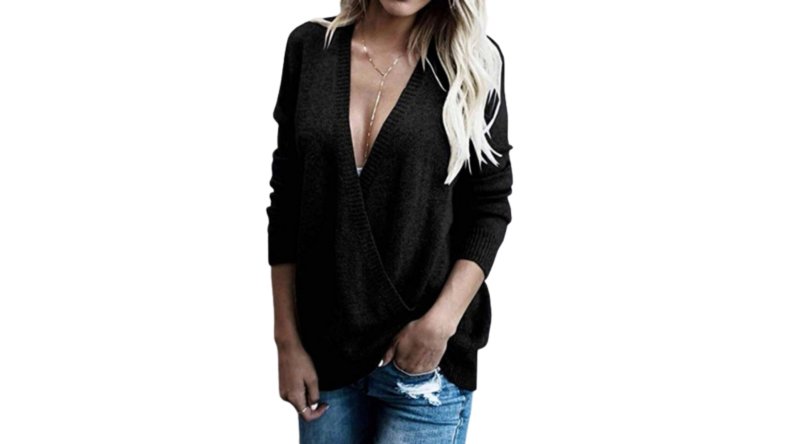 Show off your charm in this casual solid sweater. Made of high-quality soft material, it comes with a unique deep surplice neck that is perfect for daily wear and will complement all of your outfits this winter - from jeans, leggings, and skirts to flats, boots, and high heels.
Turn heads in this sexy sweater - available here.
V Neck Striped Pullover Oversized Sweater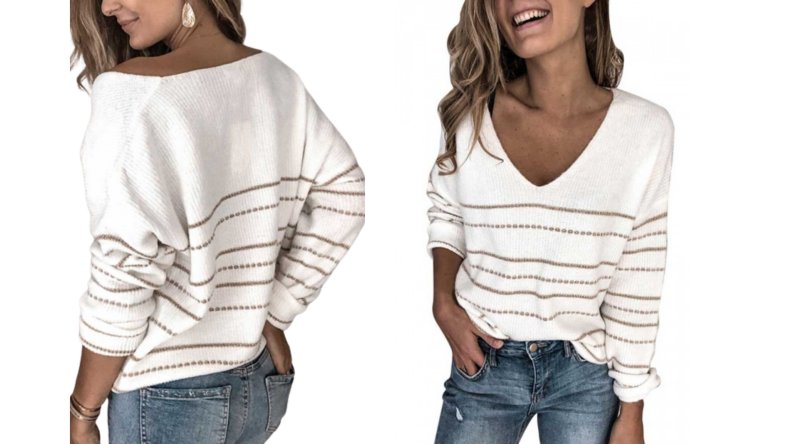 In a hurry? Got no time to waste? Show off a classic look by wearing this v neck sweater paired with your favorite jeans or leggings. It also has an embellished side to make you look slimmer.
This oversized sweater comes in four different colors. Check them out here.
High Neck Drop Sleeve Slit Side Pullover Sweater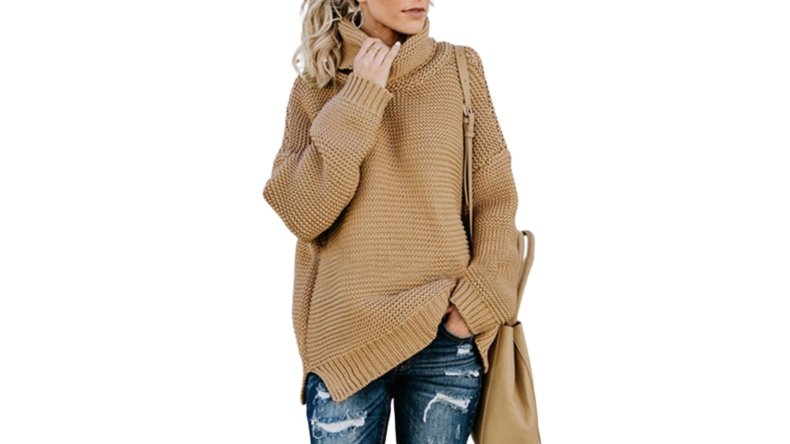 Turn this oversized pullover sweater into a festive holiday party sweater by wearing statement earrings with it. Look relaxed with its long line silhouette that makes it the perfect piece to layer over jeans, denim shorts, tights, or leggings. The choice is yours.
Stay warm and comfortable in this oversized pullover sweater.
Casual High Neck Striped Button Pullover Sweater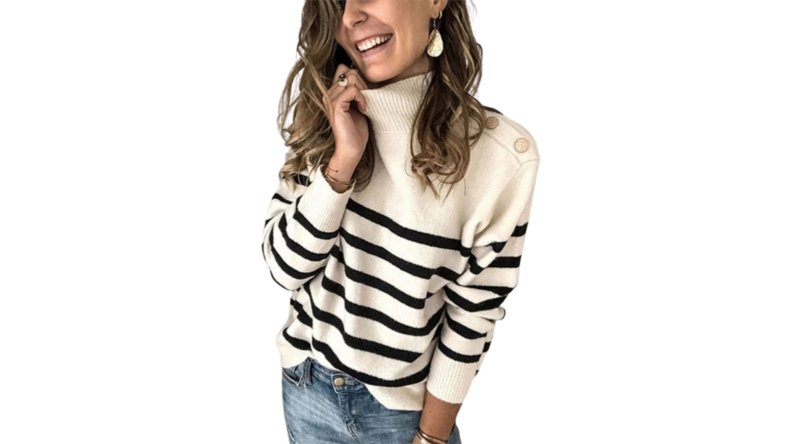 This sweater has bold stripes and shoulder buttons to keep your overall look chic and stylish. This sweater's versatility will lessen your trouble when it comes to matching up your outfits. It can go well with skirts, tights, and jeans. It can also work as a good lining for your stylish coats.
Get this stylish striped sweater in four different colors here.
Crew Neck Star Print Loose Sweater White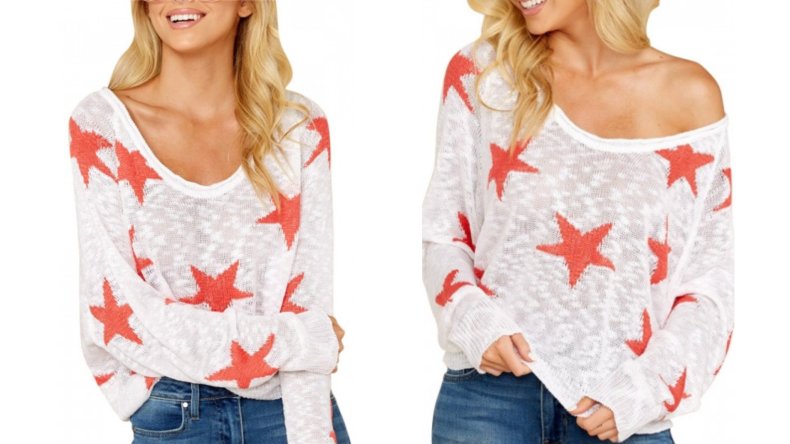 Get a sassy look going with this star-printed loose fit sweater. Style this with jeans and some booties and you're good to go. The cute star prints will give off a super cute vibe.
Show off this cute star-printed sweater for only $22.99.
Solid Off Shoulder Oversized Sweater in Pink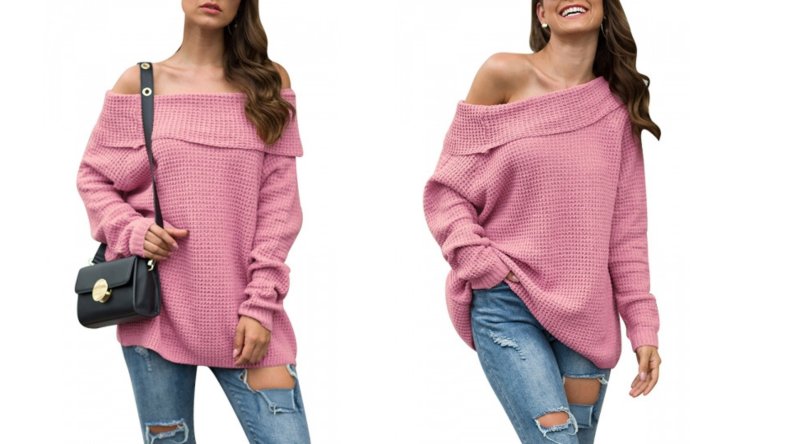 When you're in need of a dose of femininity in your everyday wardrobe, the off-shoulder design of this sweater will ensure that you look chic. Made from waffle-knit fabric, this loose fit pullover sweater is easy to match with jeans.
This stylish off-shoulder sweater comes in five different colors. Check them out here.
Casual Lantern Sleeve V Neck Cable Knit Sweater in Pink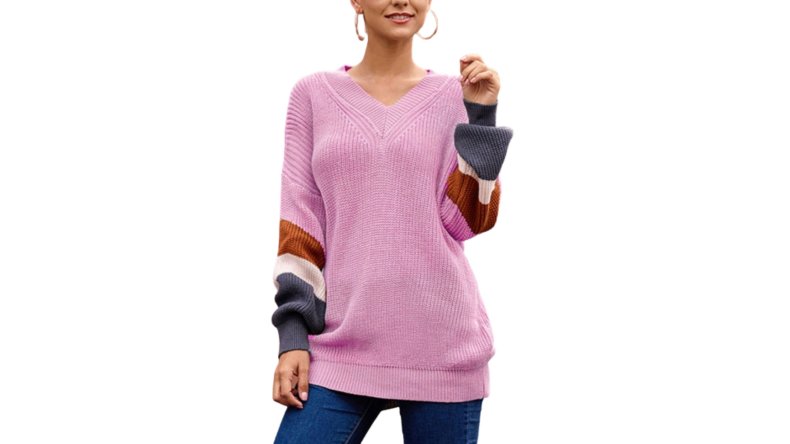 How sweet and cozy is this Christmas sweater? All you need is a cup of cocoa, a good movie, and a pinkish sweater to stay cozy. This loose-knit pullover sweater has multicolor block stripes, a sexy wide v neck, long lantern dropped sleeves, and a casual splice style. It's absolutely perfect for everyday wear.
Lounge in this comfy sweater - available in five different colors here.
Pink Queen offers different styles and sizes of printed leggings, sexy swimsuits, vintage lingerie, stylish outwear, festival costumes for special occasions, costumes for intimate casual wear, and clubwear dresses. Plus, all of their clothing is designed for all kinds of occasions. Get your loved ones something as a gift this holiday season or treat yourself to a few of their stylish pieces. You deserve it.