Sponsored Article
Working From Home as a Parent: 3 Ways to Strike a Healthy Balance Between Productivity and Good Parenting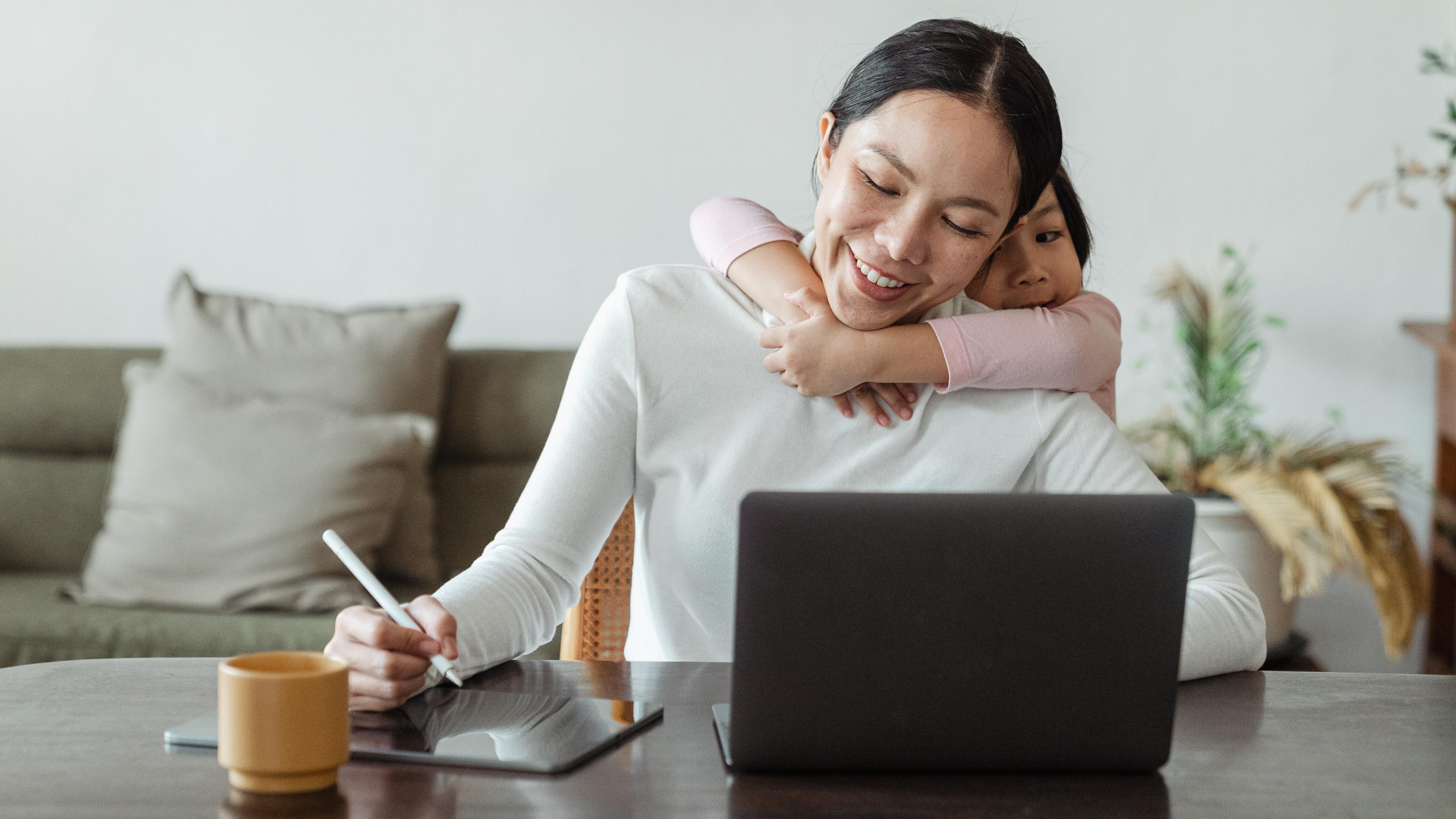 Humans are highly adaptable creatures. When COVID-19 brought the entire world to a halt within mere days, we quickly adapted into new environments, finding innovative ways to work from home as effectively as working together in an office environment. This, however, led to a profound shift in the way we perceive and engage in work. When work enters into our homes—where we usually go to escape from it, how do we separate it from our personal life? How do we consistently stay productive and focused on work when our children need our attention and care at all times?
This article will take you through 3 practical ways to strike a healthy balance between being productive at work, and being an attentive and caring parent.
Stick to a Daily Routine
Routines make the world go round! If you are used to a certain structure with your children at home, try to keep it as similar as possible, while allocating slots of time to work in between. Developing and maintaining a planned routine ensures that you will not miss your childcare responsibilities while being busy with work, and vice versa.
Your daily routine should have blocks of time where you dedicate only for your children, and times you only focus on work. If both parents work from home, you can devise a shift method where one can work undisturbed while the other attends to children. Try to involve your little ones when you create the routine if possible.
Most importantly, allocate time in your routine just for yourself—a time that you neither have to work nor do you have to attend to your little ones. The ideal time for this is early morning before your day starts. Take that time to collect yourself and prepare yourself for the day. Practicing mindfulness and physical activity like jogging or yoga will help you start the day with clarity and vigor.
Schedule Time for Fun Family Activities
The uncertainty of the future and the need to stay confined to space for long periods of time negatively affect the minds of children, even if they do not know how to express it. Try to include fun family activities more than usual to your daily life, and one special activity at least once a week. This does not have to be a grand gesture. Simply have a picnic in your backyard, play some board games, go for an evening walk in the neighborhood, go on a hike, or if you are feeling a little more creative, organize a fun scavenger hunt for the kids.
Related: Have a Fun, Safe, and Stylish Sunbathing Day in Your Backyard
Now that the lockdowns are slowly being lifted, you can go on a quick road trip with your children, while following proper social distancing practices. Renting a vacation home and enjoying a "staycation" away from home is a great way to refresh your minds and reconnect as a family after a long time being in lockdown. TurnKey Vacation Rentals allow you to book a unique vacation rental property with a fine hotel experience at affordable prices.
Always Choose Convenience
The society has a way of guilt-tripping parents—especially moms—into never choosing convenience. If you are not making each meal from scratch from organic groceries, or if you are giving any amount of screen time to your little ones until you get some work done, they immediately label you a bad parent. As a work from home parent, you have to let go of that guilt. You are already doing more than many people, and you deserve some comfort and convenience in life. Look at ways to delegate and automate things as much as possible. Think about creative and easier ways to do things that used to take so much of your time previously.
Ordering pre-portioned meal kits are a great way to save time grocery shopping, and to ensure your family is fed with freshly made, nutritional and delicious food with much less energy. With HomeChef, you can select recipes each week that properly fit your family's preferences and dietary restrictions. You can customize the recipes with your favorite ingredients as well. They will deliver pre-portioned ingredients right to your door. You simply have to allocate time in your day to effortlessly cook different and exciting dishes, with instructions from their step-by-step recipe cards.
The nature of this crisis has demanded us to drastically upturn our lives as we knew it. As a working from home parent, it is extremely natural to feel overwhelmed, especially having to do everything alone without your support system.
Keep your routines flexible so you can take a breather on days that you feel too overwhelmed. Do not think of yourself as a bad parent if you miss your carefully developed routine for one day, or when you could not give enough attention to your little one on a day. As long as you are finding ways to fulfill your work duties, and keep your family safe and well-fed, you are an awesome parent!