Sponsored Article
YesGlasses Review: These Blue-Light Blocking Glasses Helped Stopped My Migraines
Does YesGlasses really help with digital eyestrain? Our editor tries them out.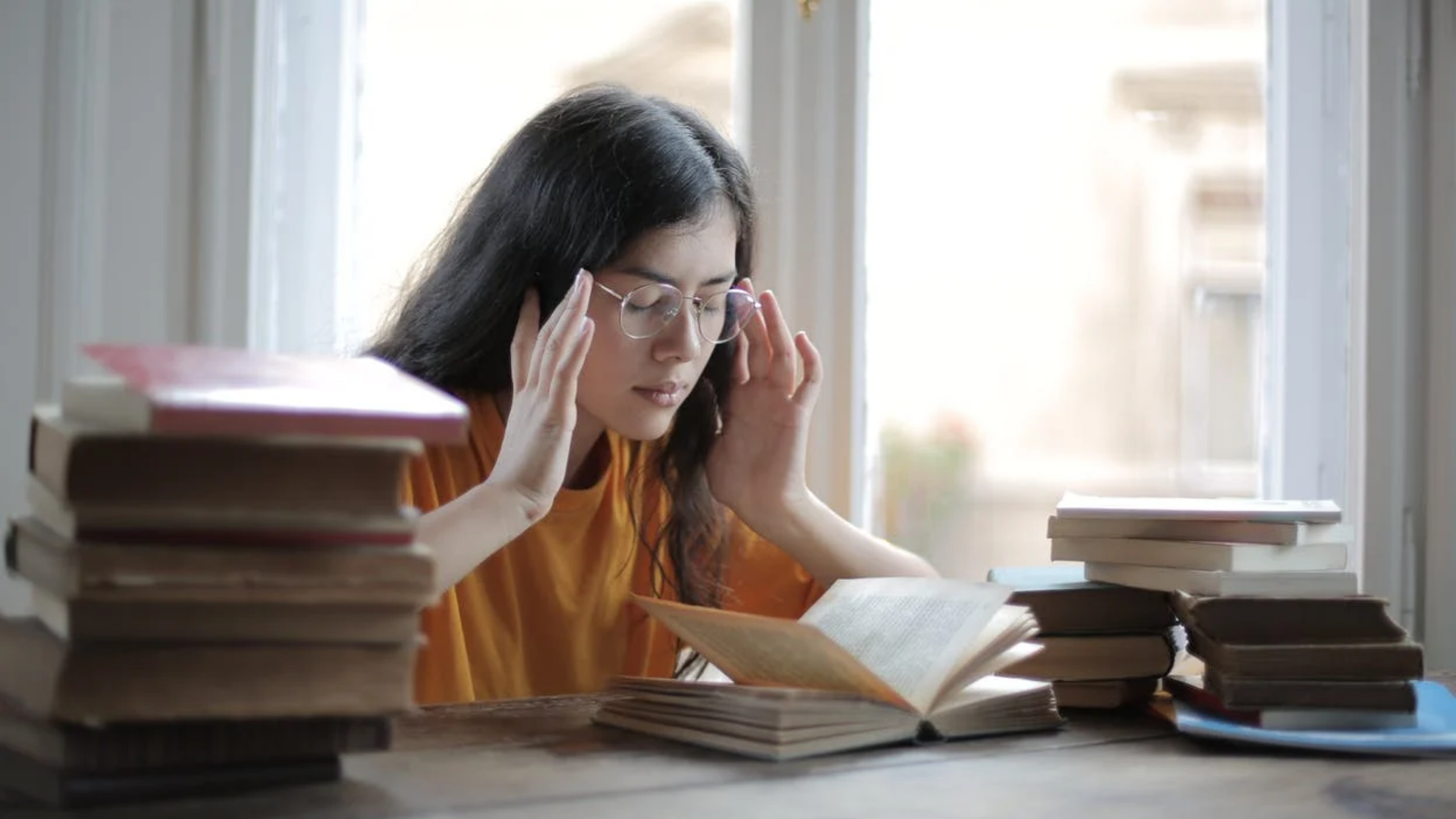 It's important to consult with your doctors with any medical concerns, and before making any changes to your health routine.
It's been months since I've begun working from home and to say that it has changed my work habits and screen time would be an understatement. Physically leaving the office on a Friday was my signal to stay off-line over the weekend, but that has all changed. Nowadays, the line between work and personal time has blurred. I used to log off by 5 p.m. and carry on with my day, but now I find myself working well into the night, easily hitting 10 or 11 hours' worth of screen time.
Understandably, this began to cause eyestrain, and as an editor, I began noticing that the words were becoming a blur, and looking at the screen made me feel like vomiting or gave me mind-numbing migraines. It was so bad that I had to take a day or two off to collect myself. But even then, as soon as I'd look at a screen, the migraine would come back. I realized I was suffering from digital eye strain.
According to the North Carolina Optometric Society, symptoms of digital eye strain include "eyestrain, headaches, blurred vision, dry eyes, and neck and shoulder pain." It didn't help that I had astigmatism, as well, it simply added to the already long list of symptoms I was suffering from. In a desperate attempt to get better, I began to look through tips and feedback I got from the internet and my friends, and one suggestion that kept popping up was to wear blue-light blocking glasses.
What Happened After Wearing Blue-Light Blocking Glasses for a Month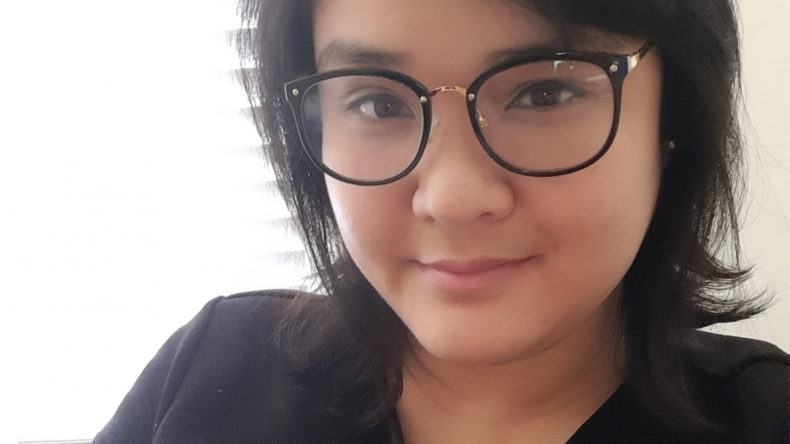 The jury is still out on whether or not blue-light blocking glasses actually work in alleviating digital eye strain, so the following is based on my experience wearing them. If you have similar symptoms or other concerns, it's best to consult your doctor. With that being said, here's what happened after a month of my wearing the blue-light blocking glasses while (unfortunately) still spending a lot of time online:
After weeks of suffering from migraines and more, I decided to follow one of the tips in alleviating digital eyestrain and ordered blue-light blocking glasses online. With the stay-at-home order in place, I wasn't sure if purchasing glasses online would work, but ordering from a site like YesGlasses was so quick and easy. All I had to do was look for the glasses that I wanted, upload a photo so that I could virtually "try them on," enter the lenses that I wanted, enter my prescription, and I was good to go!
The glasses arrived in less than a week, and after a month of wearing them, I can confidently say that I haven't had a migraine since, nor have I suffered from blurry vision. I ordered the Black-Gold Grandpa Oversized Butterfly Blue Light Glasses and was happy to see that they were exactly what they looked like online. (Usually, people worry about the final product not matching what they see on the website, but luckily for me, that wasn't the case.)
Honestly, the glasses have helped relieve my eyestrain so much that I wear them on a daily basis and beyond work. (Whether I'm watching TV or simply scrolling through my phone, I've got these glasses on.) The adjustable nose pads sit comfortably on my bridge so I don't have to worry about the glasses sliding down, the pad arms don't hurt my ears, and the full, oversize rims give the glasses such a classy look that simply putting them on spruces up any outfit I'm wearing.
Want to Know More About YesGlasses?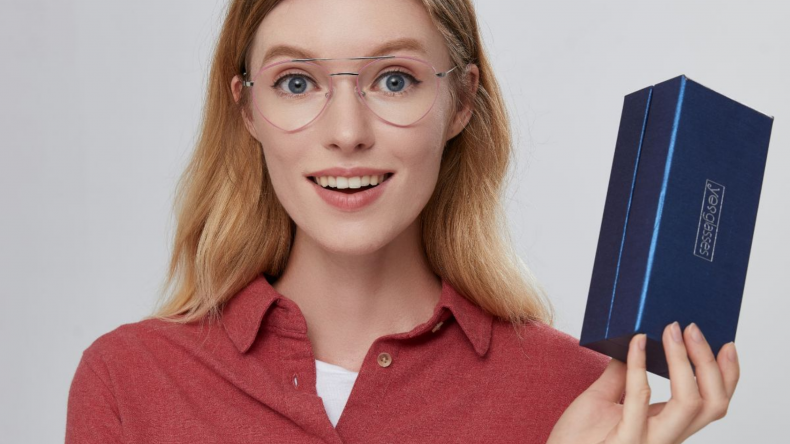 If you were to ask me if I'd order from YesGlasses again, it'd be a resounding "Yes!". After all, YesGlasses is an online store that offers more than blue-light blocking glasses, they offer a myriad of high-quality prescription and nonprescription eyewear, at competitive prices, too. The designs come from their in-house team, so there are several styles you surely won't find anywhere else.
Also, with your well-being in mind, the glasses are professionally made thinner and lighter versus similar brands', so that they aren't as obtrusive. The team is so focused on providing you with the best match possible that if you aren't happy with your purchase, you can get your money back following a 14-day return policy.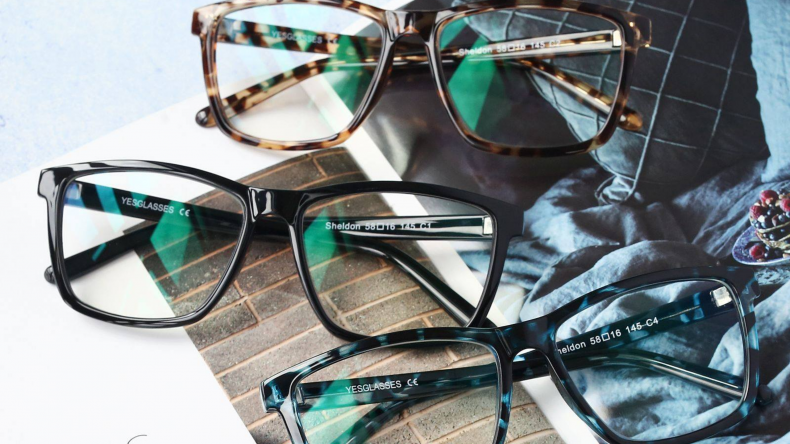 YesGlasses understands that fashion and style are ever-changing, which is why they're sure to always keep up with the latest trends. But as if that weren't good enough, they also offer "high-index, premium RX lenses with anti-reflective, scratch-resistant and UV coatings at no additional cost."
You'll notice how thorough they are as you go through the ordering process, as they ask for and inform you of specific details to ensure that you get eyewear that is perfect for you. From lens category to lens type, lens coating, lens index, type of material used, and more, ordering with YesGlasses is such an efficient and thorough process that you're bound to love the glasses that you get.
Don't just take my word for it, though; here are a number of other reviews from happy YesGlasses customers. Click here to order your glasses today.