Sponsored Article
You Could Make Money While You Renovate Your Home This Summer With Slide
Download Slide and Earn Instant Cash Back on Purchases at Some of Your Favorite Home Improvement Stores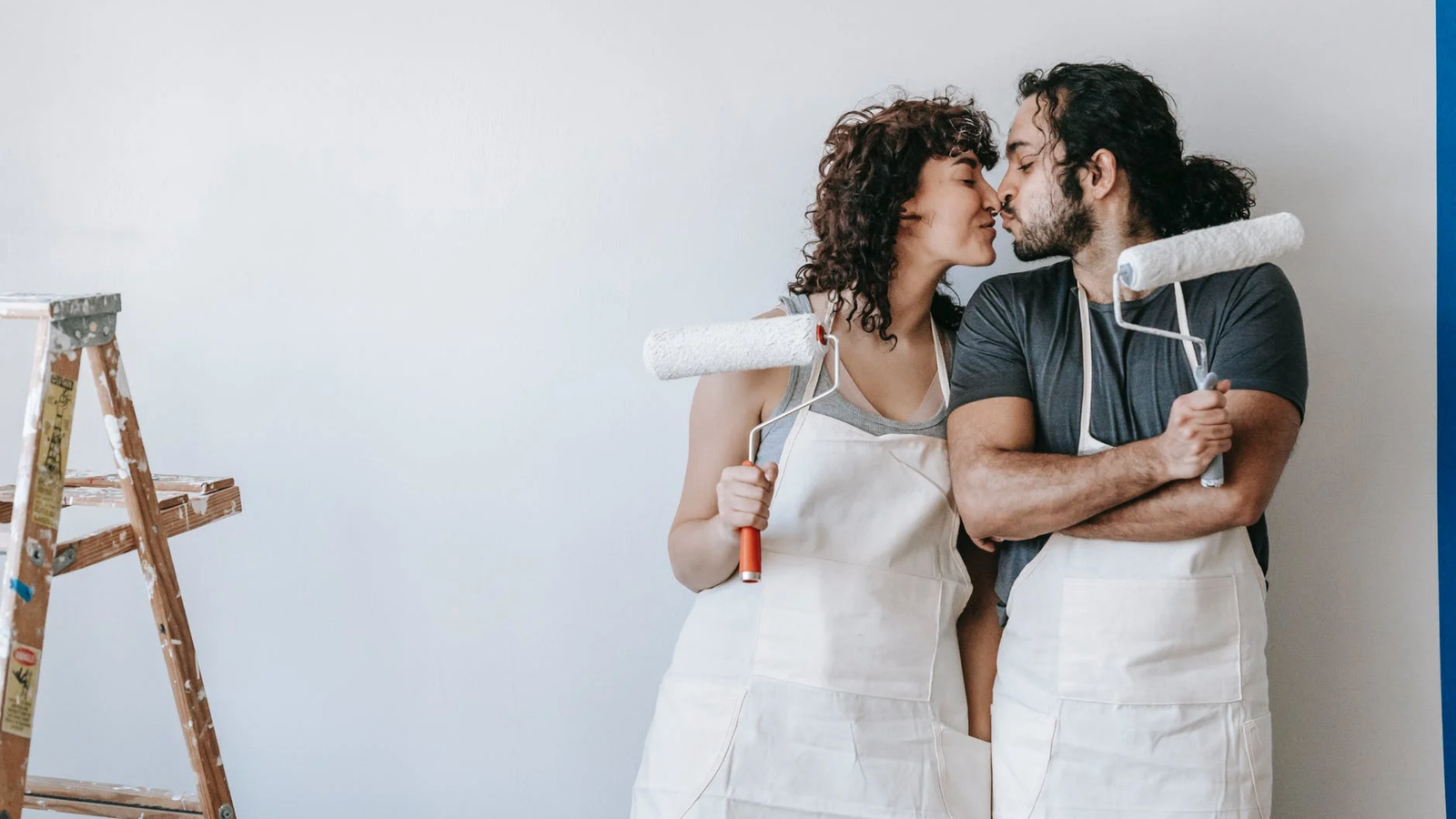 After spending over a year cooped up indoors binge-watching home improvement and renovation shows, you might be ready to refresh your house or update your outdoor living space. Summer could be the ideal opportunity to start searching for contractors or flexing your "do-it-yourself" muscles.
Maybe you've decided to add a fresh coat of paint downstairs, or add some extra storage to your laundry room, or even remodel a larger section of your house. Why wait to get started? Favorable weather conditions could mean fewer setbacks due to snow or cold, allowing you to work on your DIY projects whenever you have the time. Additionally, you and your family could shift more activities outside to accommodate renovations inside. For example, if you're remodeling your kitchen, your family could enjoy a few days of grilling on the back patio. With pleasant weather on the horizon, it might be easier to have your own home remodeling days while the rest of the family is outdoors.
Summer renovations or updating your outdoor furniture could also set your house up to be the "it spot" this season. However, expenses from extensive home remodeling or even small DIY projects could start adding up. While you're spending another weekend loading up on supplies at the hardware store, don't you wish there was a way you could make the most out of your home improvement shopping? What if we told you there was a way for you to earn rewards or cash back even while you're spending on renovation supplies?
Slide could help with that. It's an app that could help you maximize the time and resources you put into your home improvement journey. With Slide, you can earn 4 percent cash back on any purchase at qualifying stores, whether in person or online.
Slide Into Summer Renovations With Cash Back and More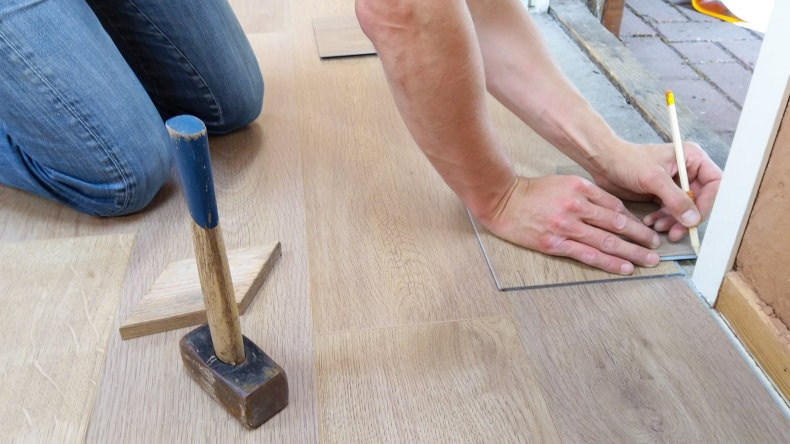 With Slide, you could earn instant cash back on purchases at some of your favorite home improvement stores, and it's as easy as downloading an app on your phone. With over 200 qualifying brands, you could earn money on purchases you were probably going to make anyway. No jumping through hoops or filling out tons of paperwork—just scan a barcode on the app at checkout and make your money work harder for you.
Are you interested in getting started on Slide? It's easier than you think. All you have to do is download the free app on your phone. Once you have the app, you'll need to make an account and add a payment method, like a credit card, debit card, PayPal, Google Pay, Apple Pay, or BitPay.
Before you make your purchase, simply open your app and look for the brand you're planning on buying from. Add the total amount of your purchase, including tax and shipping (if applicable), select your payment method, slide to pay, and watch as that 4 percent cash back is instantly added to your account. If you're purchasing items in store, have the cashier scan the barcode as if it were a gift card. If you're shopping online, you could enter the serial or pin number in the gift card section at checkout. Using Slide is essentially like buying a gift card for the exact amount of your purchase, and you could use it in store or online. You can apply your cash back to future purchases or—once you've earned $15 in cash back—you could withdraw your money through PayPal or Venmo.
Additionally, if you preload money into your account, you could earn an extra 1 percent cash back, bringing your total up to 5 percent cash back. Do you want even more rewards? Slide now has a referral program as well, where you could earn an extra $100 a year. All you have to do is copy your unique referral code from the app and share it with your friends and loved ones.
Once they use your code to download the app, they'll receive a $5 credit for each of their first four purchases of $10 and more. You'll earn a $5 credit, too, and both of you can earn up to $20 credit off a single referral. Refer five friends, and you could easily add an extra $100 to your rainy day or home renovation fund.
You might be wondering how this could benefit you if you use your credit card for your home improvement purchases. For starters, you can attach your credit card to Slide. If your credit card has its rewards or cash back system in place, you can still get the benefits of Slide's cash back program on top of your credit card rewards. This is called cash back stacking, which allows you to truly maximize the rewards you could get out of your purchases.
Where Can You Use the Slide App?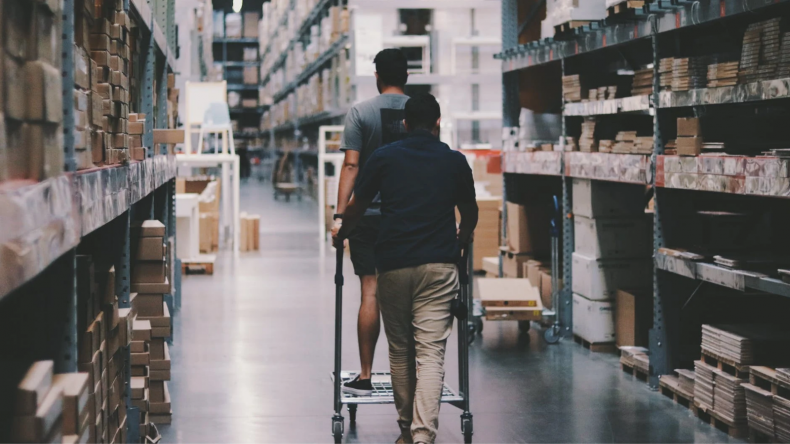 With over 200 qualifying brands, you could pick up anything from hardware to décor to furniture at a wide variety of stores. We've listed a few of the current qualifying home brands as of June 3, 2021, or you can click here to see all qualifying brands.
You can get your renovation equipment/supplies at:
Update your indoor and outdoor furniture, décor, and appliances at:
Wayfair
Kirkland's
CB2
Crate and Barrel
Pottery Barn
West Elm
World Market
Michaels
Office Depot
Organization:
Bed Bath & Beyond
The Container Store
Take a break from your renovations and have a meal or a quick snack and a cup of coffee at these food establishments. You can also order through these delivery services:
DoorDash
Dunkin'
Chipotle
Domino's
Uber Eats
Grubhub
If renovation requires staying elsewhere:
Global Hotel Card Powered By Expedia
Airbnb
While you're working hard assembling new furniture or even tearing down old walls, you could keep your family entertained (and out of the way) by sending them to the movies at AMC Theatres, Atom Movie Tickets, Regal Cinemas, and more. Or let them enjoy a day of play at Chuck E. Cheese, iFLY Indoor Skydiving, or Dave & Buster's. Does your big kitchen remodel mean cooking is out of the question tonight? Enjoy a meal from one of over 100 qualifying restaurants, including popular dining establishments like Chipotle, California Pizza Kitchen, Panera Bread, Steak 'n Shake, and so much more. The best part? You'll earn unlimited cash back on all of these purchases, which could help increase your home remodeling budget.