Sponsored Article
You Could Manage "Coronasomnia" With These Vegan Gummies
Let's take a look at what "Coronasomnia" is, what factors could be aggravating it, and some steps you could take to take control of your sleep.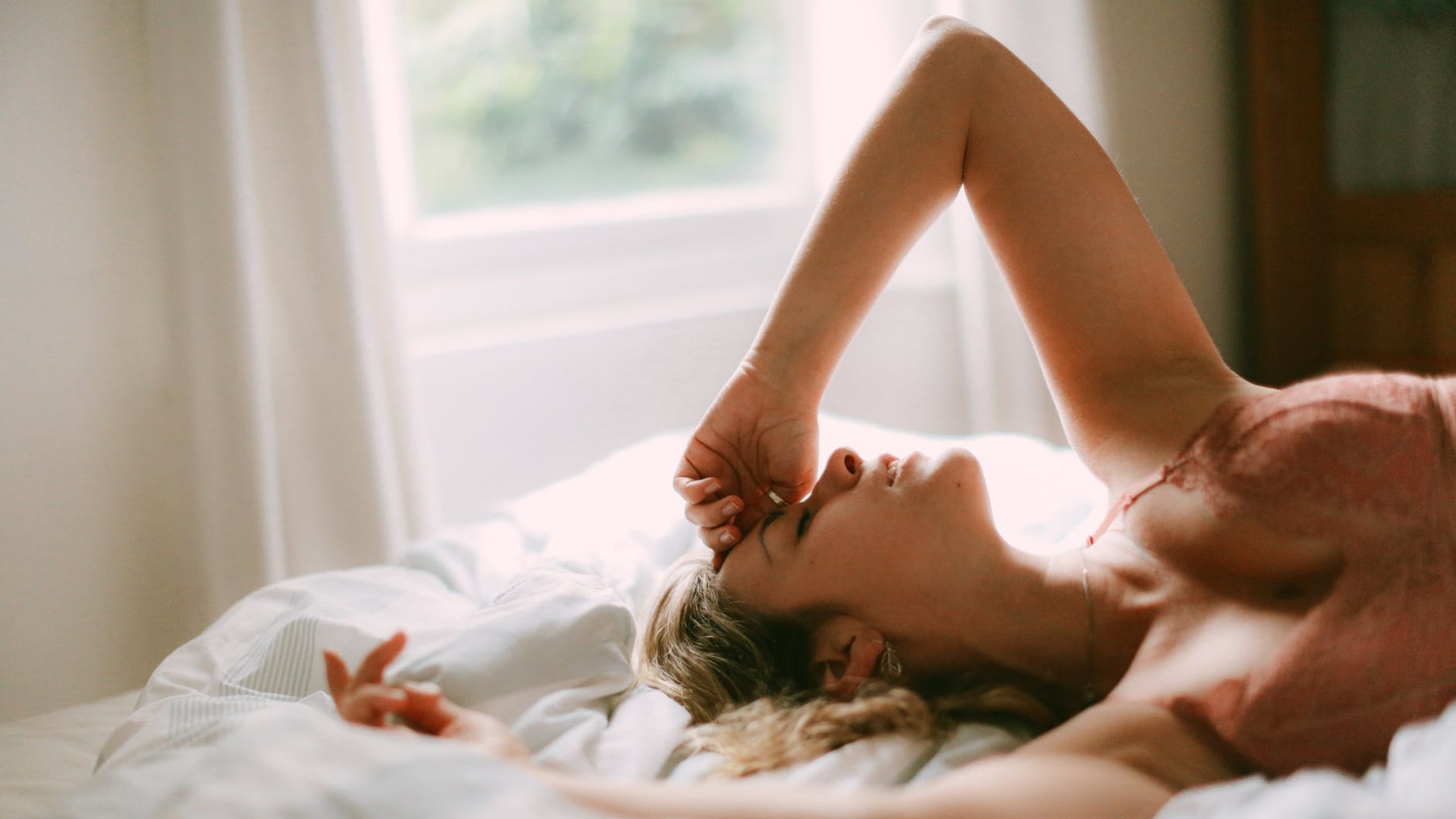 We've seen endless trends since the COVID-19 pandemic began. From sourdough starters making people feel like professional bakers to an influx of board games taking over some people's living rooms, the trends have been as wide and varied as the pandemic has been long.
But there is one startling trend that some people can't seem to shake, and that is "Coronasomnia," or the struggle to get quality sleep brought about by the pandemic. If you've experienced more disturbed sleep this past year than before, you could be participating in a pandemic trend you want no part of.
Is "Coronasomnia" impacting your life or that of someone you know? Let's take a look at what it is, what factors could be aggravating it, and some steps you could take to take control of your sleep.
What Is "Coronasomnia?"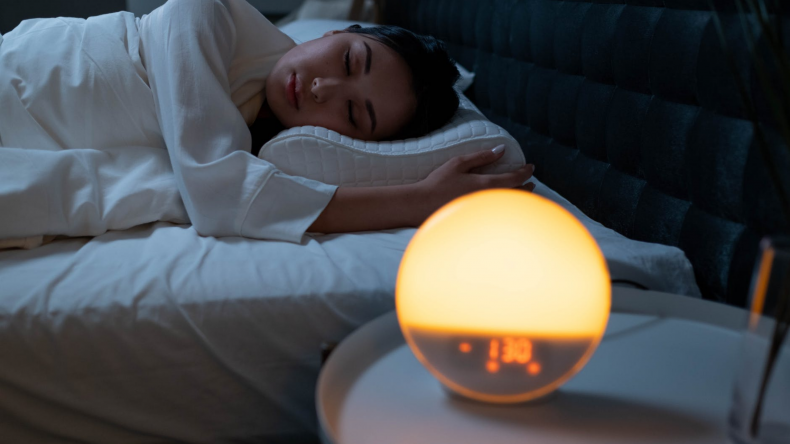 According to the National Heart, Lung, and Blood Institute, chronic insomnia is traditionally defined as disturbed sleep for at least three nights a week for three months or longer. If you struggle to sleep once a month or even once a week, you'll likely be okay. But if your body doesn't respond well to that one bad night, it could set you up for more nights of poor sleep. If your sleep issues are prolonged, severe, or in any way interfering with your life, it's important to consult your doctor.
Symptoms of insomnia could include:
Difficulty falling asleep at night,
Waking up during the night,
Waking up too early,
Not feeling well-rested after a night's sleep,
Daytime tiredness or sleepiness,
Irritability, depression, or anxiety,
Difficulty paying attention, focusing on tasks, or remembering,
Increased errors or accidents,
Ongoing worries about sleep.
How could the pandemic influence some people's ability to sleep?
"Insomnia was a problem before COVID-19," said Dr. Kimberly Hardin, M.D., the Director of the Sleep Medicine Fellowship Program at the University of California, Davis. "Now, from what we know anecdotally, the increase is enormous." Pandemic-related sleep issues are prevalent enough to have earned their own nickname: "Coronasomnia."
A survey in the U.K. by King's College London and London-based market research company Ipsos MORI from June 2020 found that nearly two-thirds of the people interviewed (63 percent) reported that their sleep has been worse. That's not all. Individuals who find the subject of the pandemic stressful are more than twice as likely to report disturbed sleep than individuals who don't (64 percent vs. 29 percent). Additionally, 39 percent say they've slept fewer hours a night on average than before the pandemic. That number rises to 48 percent when you add those who report they're very likely or sure to experience financial issues due to the pandemic.
"People worry about jobs, about their kids being home, about getting sick. There's a lot more anxiety, fear, and depression—and those can cause insomnia," says Hardin. The reasons are complex and multifaceted. Some people could be worried about money, adjusting to new routines, overall heightened stress levels, and more.
Other people are reporting more sleep quantity, but not necessarily better quality sleep. One study of college students found that they were sleeping 15 extra minutes on average. Nevertheless, their perception of their quality of sleep declined, with many reporting issues falling asleep or staying asleep at night.
According to Professor Bobby Duffy, Director of the Policy Institute at King's College London, the lack of sleep people are experiencing clearly shows "just how unsettling the pandemic and lockdown measures have been for a very large proportion of us."
He notes that it is "tied to both how stressful we've found the virus itself, and how much we fear the impact of the lockdown on our employment and finances." Additionally, he adds that COVID-19 could be affecting people in various ways, depending on their circumstances. "That includes the most fundamental aspects of life, such as sleep," says Duffy.
What Can You Do to Improve Your Sleep?
No matter the cause of your sleep disturbances, if you're struggling to get the rest you desire, you might be looking for solutions.
Experts do have some advice for those of us who could be experiencing disturbed sleep. Hardin has a few important tips that might help you improve your sleep:
Try to stick to your schedule from before the pandemic. Get up when your alarm goes off. Don't stay up too late. And give yourself a break during the day like you would at the office.
She also advises that the electronics be put down. She says TV could be okay before bed, but reading a book might be better because it lessens your eyes' exposure to screens emitting blue light right before bedtime.
If you wake up in the middle of the night and can't get back to sleep, you could leave your bed and do a monotonous activity in dim light.
SugarBear Sleep Gummies Might Also Help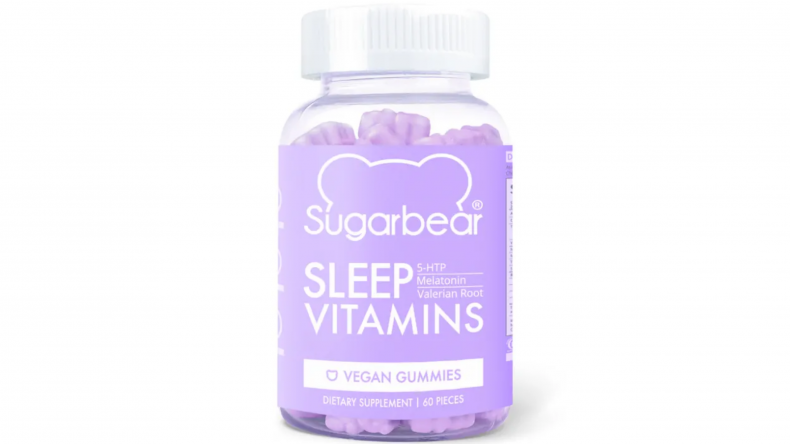 Additionally, a sleep supplement like SugarBear Sleep, from the same makers as SugarBear Hair gummies, might help promote sleep. They have an innovative "Rest Well Blend" of eight vitamins and natural ingredients—including valerian root, magnesium, melatonin, and more—which might help you fall asleep faster and stay asleep longer.
The SugarBear Sleep gummies are 100 percent vegan and certified halal and kosher, so they could be safe for many people to try. They are also soy-free and gluten-free and could be an option for those with allergies or dietary restrictions.
User Rachael L. thanked SugarBear Sleep gummies for "no more sleepless nights" after using them. She said that they're her "favorite nighttime supplement" because "the flavor is so good, and they work so [amazingly]."
Verified buyer Chanel A. has struggled with insomnia and says she has spent "so much money on sleep assistance" items in the form of eye covers, blackout curtains, CBD oils and capsules, and various teas that claim to promote relaxation, calm, and sleep. She says she finally found the product that works for her in SugarBear Sleep gummies. She says she "actually [feels] super rejuvenated in the morning and ready to tackle the day," adding that she's thankful that SugarBear Sleep has given her back her sleep.
Satisfied customer Alivia ordered SugarBear Sleep gummies to help her mom, who she says has struggled with "horrible insomnia for years." After taking the gummies, her mom texted her that she slept through the entire night, and she says her mother "feels rested for the first time in a long time."
It's recommended that you take two of their fruity gummies at night as part of your nighttime routine. You can click here to purchase a one-month supply with a bonus gift of comfortable sleep socks for just $29.99. Or you can click here for their Limited Edition Sleep Bundle, which you can get at the discounted price of $89.99. Originally priced at $119, it comes with three full-sized bottles of Sleep Vitamins, one mini bottle of Sleep Vitamins, and a luxurious sleep mask and sleep socks.
If you're a fan of SugarBear Hair's other products, like their hair gummies and multivitamins, you can also click here to get a three-pack of SugarBear Hair, Women's Multi, and Sleep Vitamins at the sale price of $79.99.
These products are not intended for use by persons under the age of 21. It's important to consult your doctors with any medical concerns, and before making any changes or adding supplements to your health plan.