Sponsored Article
Is Your Diabetes Giving You Cold Feet? Here's How You Can Keep Warm
Turn up the heat in absolute comfort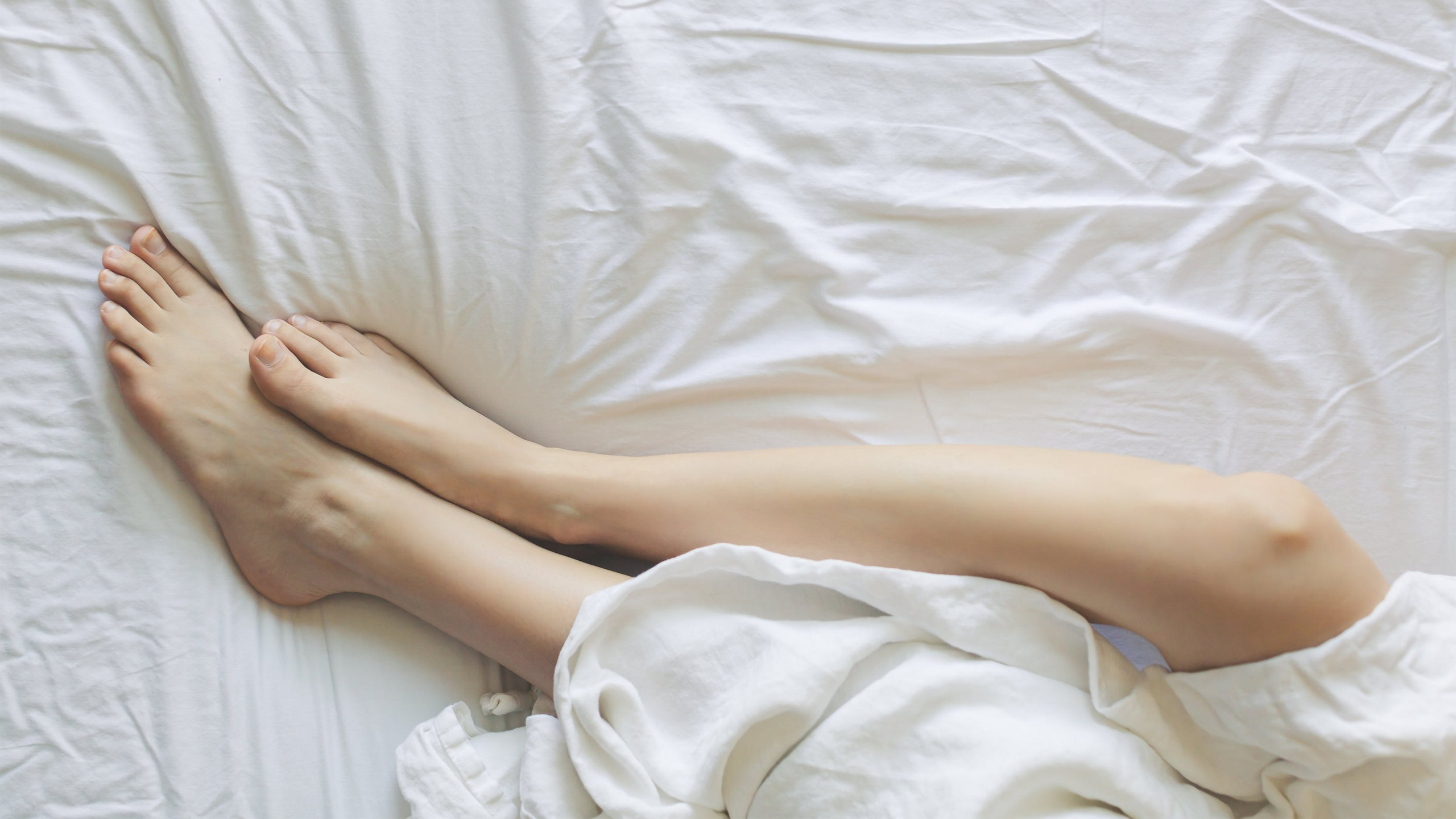 If you're prone to dizziness and nausea, often feel shaky or tired, and consistently find yourself suffering from headaches; there's a chance you may have hypoglycemia (low blood glucose). What's more is that, though fairly common, frequent episodes of hypoglycemia can also be a warning sign that you have diabetes. If you suspect you may have it, make sure to see a doctor or healthcare professional to get your blood sugar checked as soon as possible.
Now, although you should be mindful of the general state of your body, diabetes isn't necessarily as terrifying as it once was. Did you know that more than 34 million people in the United States alone suffer from diabetes? A percentage of that may not even be aware that they have it because of how diabetes shares its symptoms with other, less serious causes. Another at times overlooked symptom, for instance, is having cold and numb feet, which can mistakenly be attributed to poor circulation due to a lack of exercise and weather changes.
How Does Diabetes Cause Cold Feet?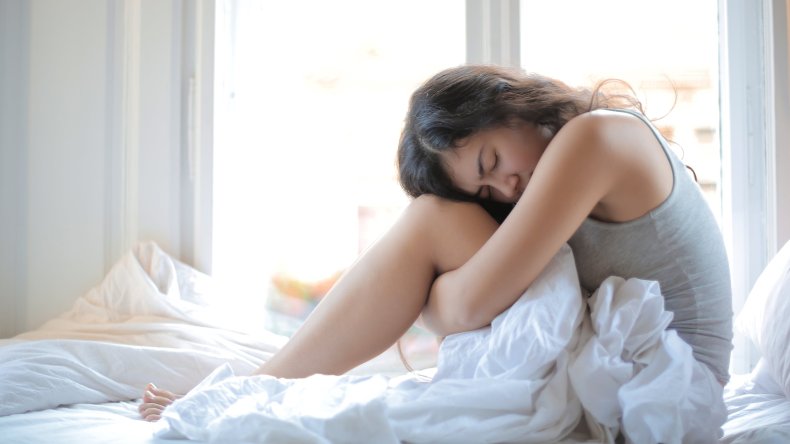 Diabetes and other medical conditions can actually cause cold feet. Diabetes, for one, can lead to conditions like a weakness in your joints (specifically in your hands and feet) and a numbing sensation as you attempt to warm yourself or relieve stress. Other complications which may arise alongside diabetes and be the reason for cold feet include:
Peripheral Artery Disease
This is a condition where your arteries are narrowed and unable to carry as much blood. This can slow down or block the blood flow moving towards your legs and feet, causing your feet to feel cold. It is also possible to develop peripheral artery disease without having diabetes. Moreover, smoking, high cholesterol, and age have all been noted to raise your chances of getting the condition.
Peripheral Neuropathy
This is a condition which indicates that your nerves - which carry messages back and forth from your brain, spinal cord, and the rest of the body - are damaged. When the nerves of your feet are unable to function properly, they may feel cold to you but normal when you touch them. Like peripheral artery disease, you can develop neuropathy without having diabetes. Other factors that can cause peripheral neuropathy include recent injuries, alcoholism, a lack of vitamins, certain medications, and an underactive thyroid.
Need to stock up on vitamins? Check out what Ritual has to offer now!
Hypothyroidism
Your thyroid, the butterfly-shaped gland in your neck, produces hormones that affect almost all your organs. These hormones help turn food and oxygen into energy for your body. So, if you have hypothyroidism or an underactive thyroid, this means that your thyroid doesn't release enough hormones. This can lead to generally feeling cold all over, including in your feet.
What are Effective Ways to Keep Warm?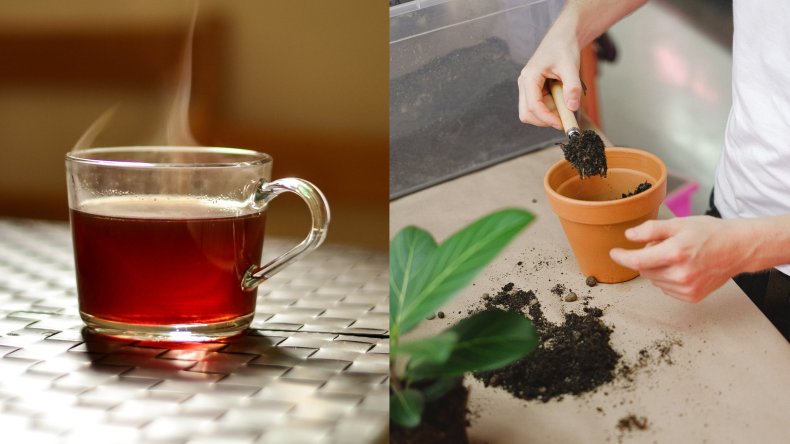 It turns out that keeping warm is such a simple yet consequential factor in making sure your body is healthy. While it may not eliminate diabetes, which causes the chills altogether; it is nonetheless important to know how to maintain your body's temperature. This will allow you to kill two birds with one stone - that is, to alleviate your cold feet and to make dealing with diabetes easier. Here are a few ways you can do that:
Drink Warm Beverages
The same way that eating hot meals can do the trick, drinking warm beverages regularly can warm you from the inside out. It helps to keep your choice of beverage, such as tea, coffee, or cider on hand. If you want to go the extra mile, you can also opt for warm water. Warm water comes with various other benefits, too. It can relieve constipation, help you lose weight, and improve your kidney functions.
Stay Upstairs
Find this method odd? The reason is actually quite simple: hot air rises. This means that if your home has multiple floors, it would be beneficial for you to spend more time upstairs. You can try moving your home office or the items you use most frequently to the upper floors, so you will be prompted to stay there more often.
Switch the Ceiling Fan On
Here's another tip related to how hot air tends to stay above you. If you have ceiling fans in your home, you can check for a counterclockwise function and then keep the fan on its lowest speed setting. This will push warm air down to where you are and result in a warmer room.
Start Composting
In case you aren't already interested in composting (the act of reusing organic material and waste), here's a great reason to try it: the microbial breakdown of organic substances works in producing heat. This is why some people use composting to warm areas of their home, like greenhouses and bathrooms.
Wear Thick Socks
Of course, the most obvious solution to alleviating cold feet is to put on thicker clothing, particularly socks. Start with yourself and then make additional changes to your surroundings. Simply keeping your feet warm can make the rest of your body feel warmer, too. For good measure, you can opt for wool socks or keep an extra pair of slippers around your home if any rooms you frequent have tiled floors.
What are Heat Holders?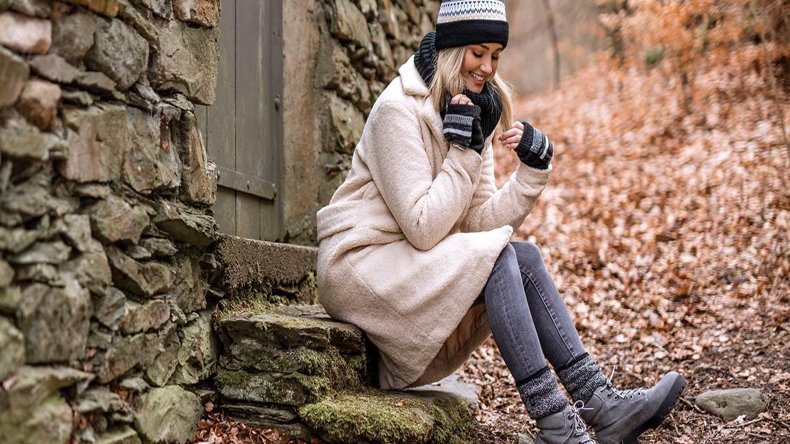 Heat Holders is a clothing manufacturer that set out to create the warmest, most comfortable, and most practical socks ever. While it wasn't easy, the company was able to do just that. Heat Holders' socks are made of thermal yarn, a Japanese-designed, cashmere-like acrylic yarn that boasts high-performance insulation and advanced moisture management. A thorough brushing allows the items to retain warm air for maximum comfort and wearability. Thanks to the company's innovative knitting technology, an extra-long looped cushion pile is formed within each product for a generous TOG rating!
What is a TOG Rating?
A Thermal Overall Grade (TOG) rating is an independent scientific test that measures the thermal or heat-retaining capacity of textiles and fabrics. The higher the TOG rating, the more capable the product is of holding heat. With this in mind, Heat Holders' socks were tested against a standard rate of TOG 2.34. This means that they are much warmer than cotton socks and ordinary thermal socks.
What Makes Heat Holders' Socks Different?
Heat Holders currently offers three collections: Original, LITE, and ULTRA LITE.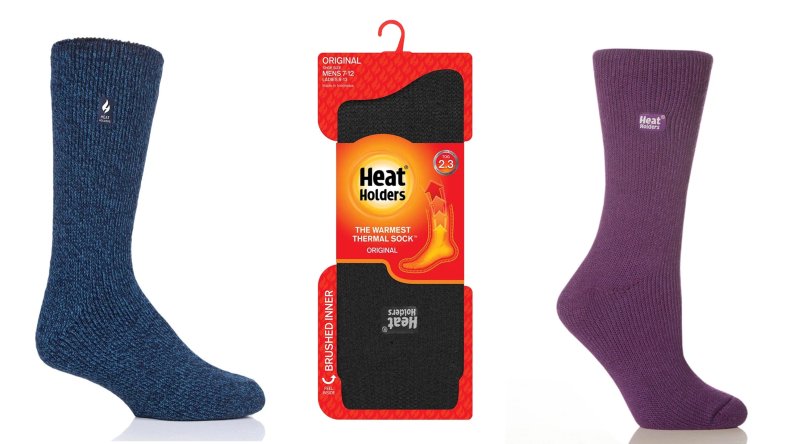 The Original Heat Holders are thick and chunky, and promise to provide "the ultimate warmth." They have been scientifically tested and proven to be over 7 times warmer than basic cotton socks, and the collection includes crew, ankle, and long length variants.
Get a pair of Heat Holders' Original Socks in your color of choice for as low as only $15.99 now!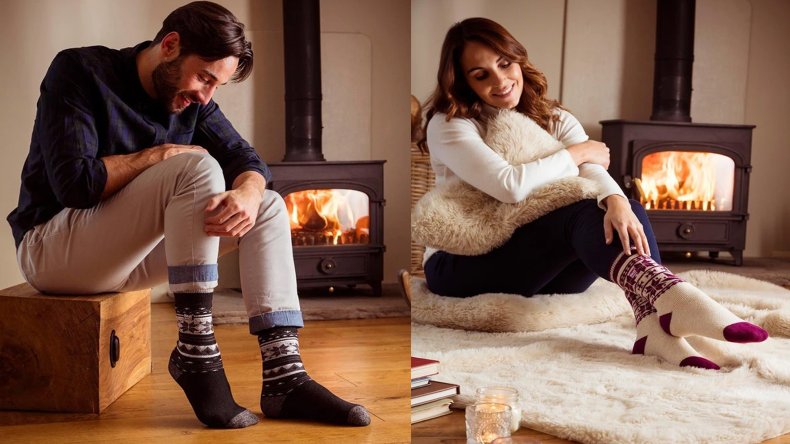 The LITE collection is designed with "a medium thick profile," which indicates that they are thinner than the Originals. They have also been scientifically tested and proven to be over 4 times warmer than basic cotton socks. These socks are best worn with casual shoes and fashionable boots. This collection includes crew and long-length variants.
Buy a pair of Heat Holders' LITE Socks in your color of choice for as low as only $12.99 now!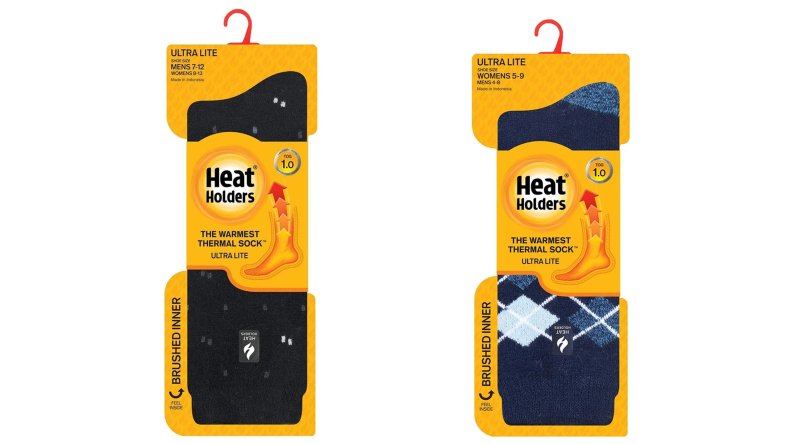 Finally, the ULTRA LITE collection is designed to provide the brand's famous thermal protection and comfort in a more lightweight profile, notably over 3 times warmer than basic cotton socks. These are best worn with tighter fitting shoes and have crew and long length variants.
Purchase a pair of Heat Holders' ULTRA LITE Socks in your color of choice for as low as only $9.99 now!
With over 9,000 5-star reviews through the official site, Heat Holders is an innovative choice if you're on the hunt for comfy thermal socks. The three available collections of varying thickness ensure that you will be able to find the right pair for any occasion or situation. Additionally, to guarantee satisfaction, Heat Holders offers a 60-day return/exchange period via an automated, easy-to-use system.